For Sale: A Home Built in an Old Train Depot
House-hunting rail enthusiasts, rejoice.
On sweltering summer days about a century ago, New Yorkers with the means to flee the sticky city would bolt for resorts beyond the heat's reach. If you'd been one of them, you might have itched to cool off in a Borscht Belt camp or a hotel in Sullivan County. The region is ribboned with streams and tucked into the Catskills, and to get there, you might have boarded the New York, Ontario and Western Railway, also known as the O&W.
The trains stopped chugging by the middle of the 20th century. But now, one rail-lover with $522,000 to burn can live in one of the O&W's old depots.
New York Upstate reports that a married couple—interior designer Maureen Darmetko and her contractor husband, Tom—purchased the tumbledown structure in the 1980s and gave the depot a second life as a five-bedroom, two-bathroom home in Bloomingburg, New York.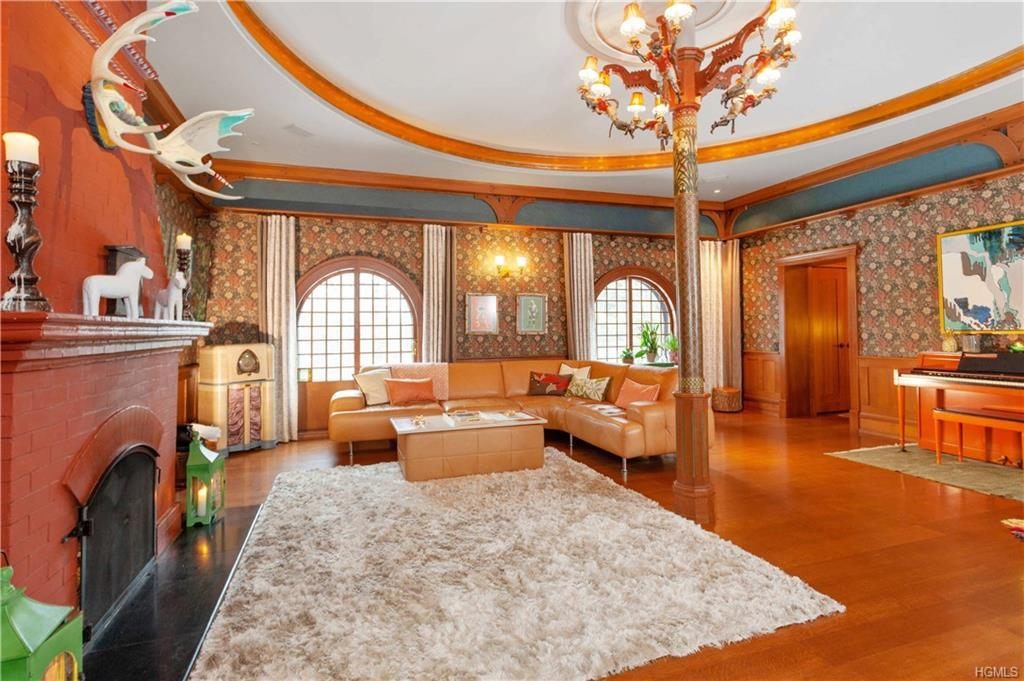 According to the real-estate listing, the property still retains some of its throwback charm. You might not notice at first, but the great room was where passengers once clustered to wait for their trains, and one of the bedrooms used to be the station-master's quarters.
Make an appointment to take a look, and just think: You could spend the rest of the summer sitting out on the patio, dreaming about the lost sounds of far-off whistles.