The Failed Attempt to Market Sweet-Smelling Cigarettes to Women
Chelsea burned brightly for a few months in 1989.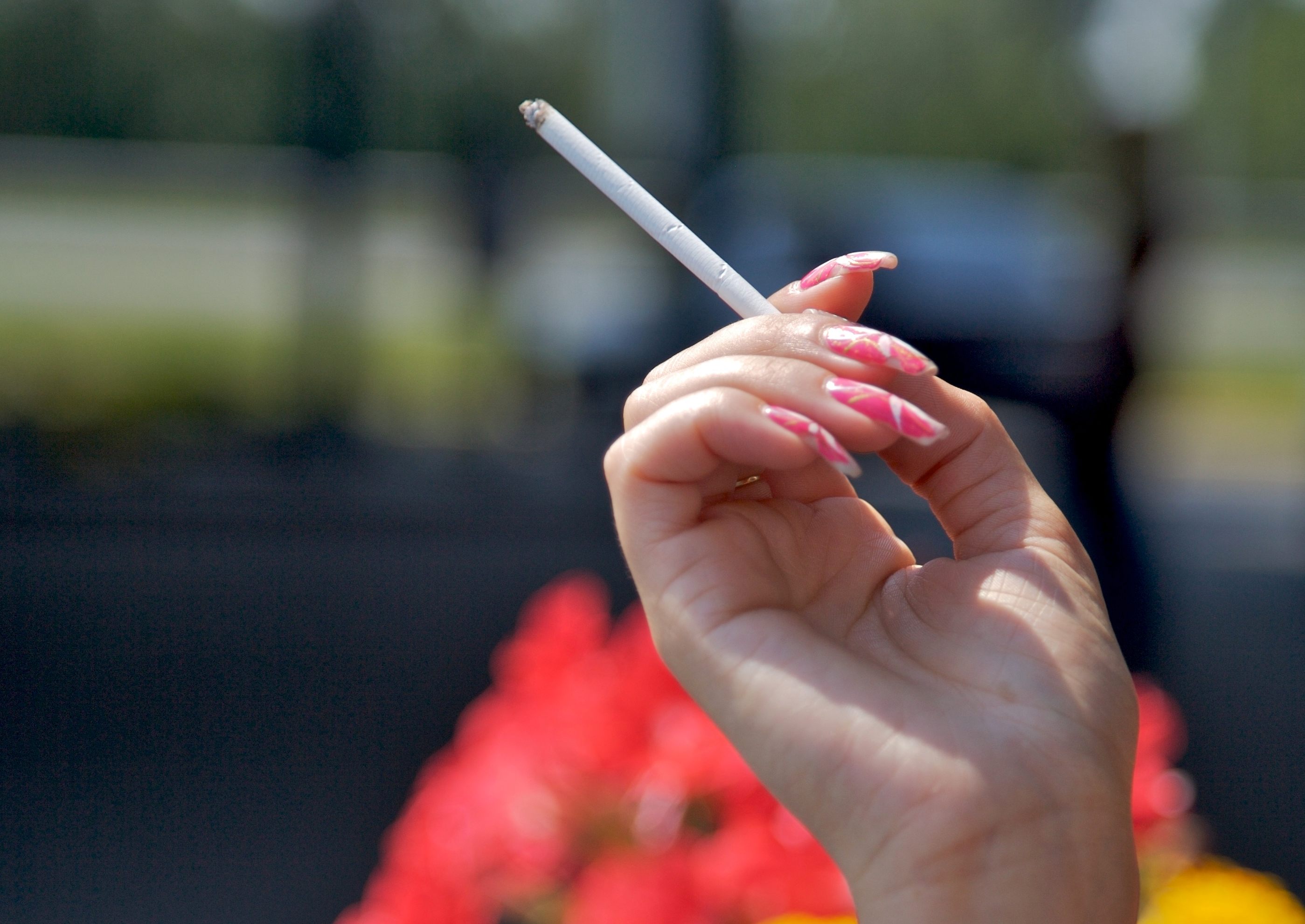 In 1989, full-page ads for a new product named Chelsea began appearing in American women's magazines. Featuring soothing imagery of glittering tropical waters and a scent strip that smelled like vanilla with a hint of cocoa, they looked like a standard perfume ad of the time. But Chelsea wasn't a perfume. It was, in the words of its marketers, "The first cigarette that smells good."
Chelsea, which tobacco manufacturer R.J. Reynolds introduced into test markets in Florida, Pennsylvania, and Las Vegas in April of 1989, was one of the more striking products in a line-up of cigarettes designed to be less offensive to a smoker's friends, lovers, and passers by. This genre of products—dubbed "socially acceptable cigarettes"—emerged in the 1970s in the wake of increasing public disapproval of smoking. As its many negative health effects became more apparent, and clean indoor air laws began to be introduced, cigarette manufacturers had to get creative.
The solution deployed in the Chelsea cigarette was a special scented paper that, when it burned, provided a vanilla aroma alongside the standard tobacco. "Chelsea was created for those concerned about offending others or those who personally find a better-smelling product more appealing," said R.J. Reynolds spokesperson Maura Payne in May 1989. 
These concerned smokers were, in the imagination of the R.J. Reynolds execs, women. Documents detailing the Chelsea marketing campaign show that the target consumers were 21 to 34-year-old women. To go after these concerned, socially aware ladies, R.J. Reynolds offered freebies like the promotional object below: a cigarette lighter that doubled as a makeup compact.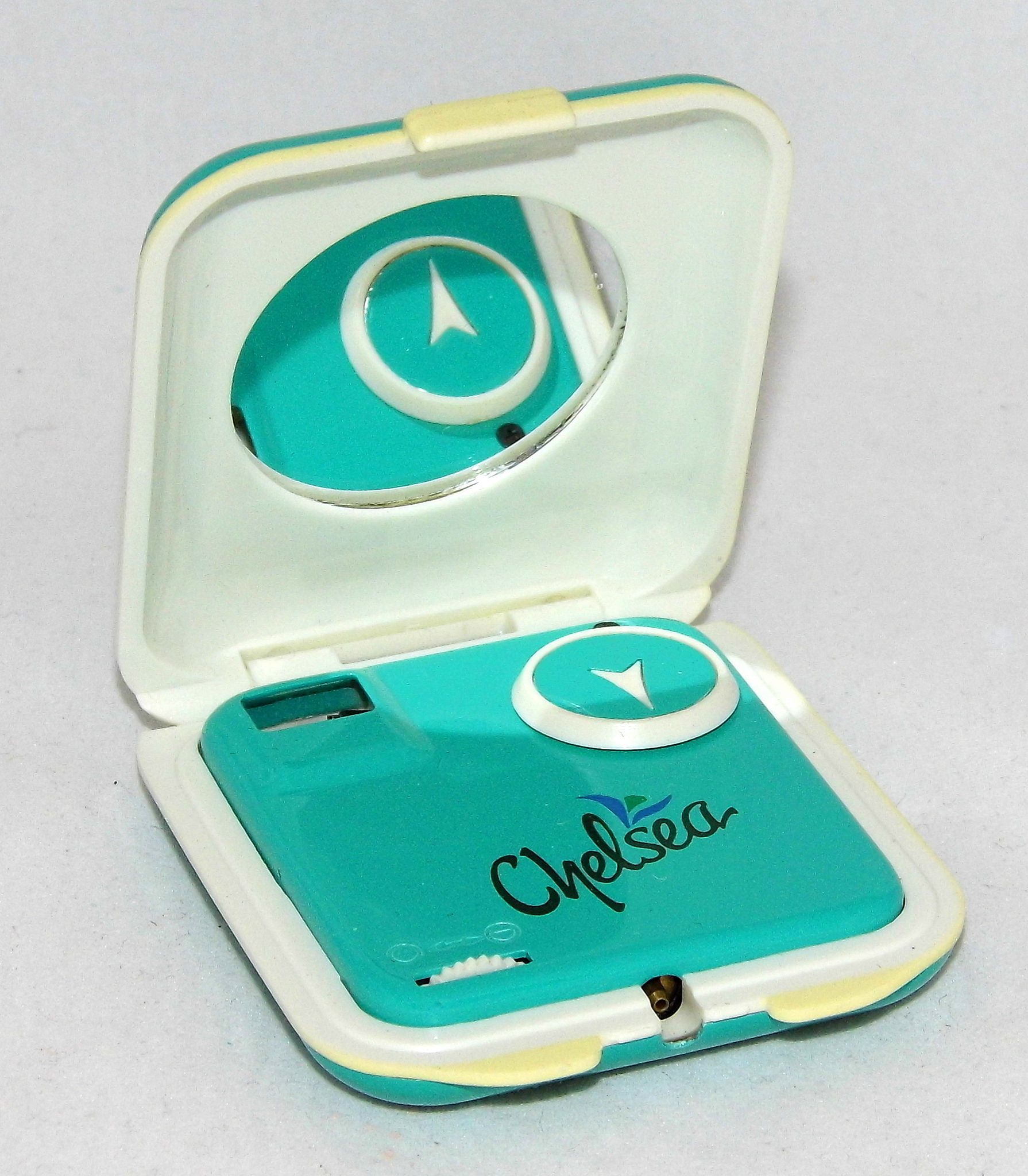 But R.J. Reynolds' expectations were confounded. Analysis of the test-market buyers showed that 40 percent of those who tried Chelsea were men. The product vanished shortly thereafter following poor sales. After discontinuing the product and blaming its lackluster sales on a marketing campaign that "failed to communicate personal/social benefits to [the] smoker," R.J. Reynolds decided to, in its words, "retest the good-smelling cigarette proposition" and try to appeal to a broader audience. The company relaunched Chelsea in the Atlanta test market in May 1990 under a new name: Horizon.
Aimed at both men and women, Horizon cigarettes offered the same sort-of-vanilla smell and the same confusion over why anyone would buy the product. Its advertising slogans focused on the shame and guilt smokers felt when they lit up among non-smokers. "You shouldn't have to leave the room," read one. "You shouldn't have to apologize."
Unfortunately for R.J. Reynolds, this new shame-and-guilt approach didn't make much of a dent in the sales figures. Horizon, too, was discontinued, joining several other failed "socially acceptable cigarettes" of the era. At least it went quietly, unlike R. J. Reynolds' "Premier" a "smokeless" cigarette, which cost $300 million to develop and was pulled from the market in early 1989 after five months of testing.
Though its failure was blamed on marketing and lack of flexibility among brand-loyal smokers, one overlooked factor in the flash-in-the-pan life of Chelsea was the taste of the thing.
"It tastes like a room freshener," said one smoker in 1989. "Yuk."
Object of Intrigue is a weekly column in which we investigate the story behind a curious item. Is there an object you want to see covered? Email ella@atlasobscura.com