Found: A Mysterious, Recipe-Filled Diary From 1968
The 150 retro recipes inside offer a taste of the past.
One hot day in May 2019, Georgie Williams went to a South London market to buy antique furniture for her new place. Later, within the vintage cabinet she brought home, she found something intriguing: a brown booklet, with Official Diary 1968: Her Majesty's Stationery Office inscribed on the cover. Inside, she discovered 150 handwritten recipes, scribbled down by a mysterious cook.
Williams was stunned by the hard work the diary owner had dedicated to preserving her beloved recipes. Apart from recipes and tips, the 365-page diary had personal notes, cooking notes, magazine cut-outs, and names with phone numbers that Williams speculates may have belonged to cooking teachers.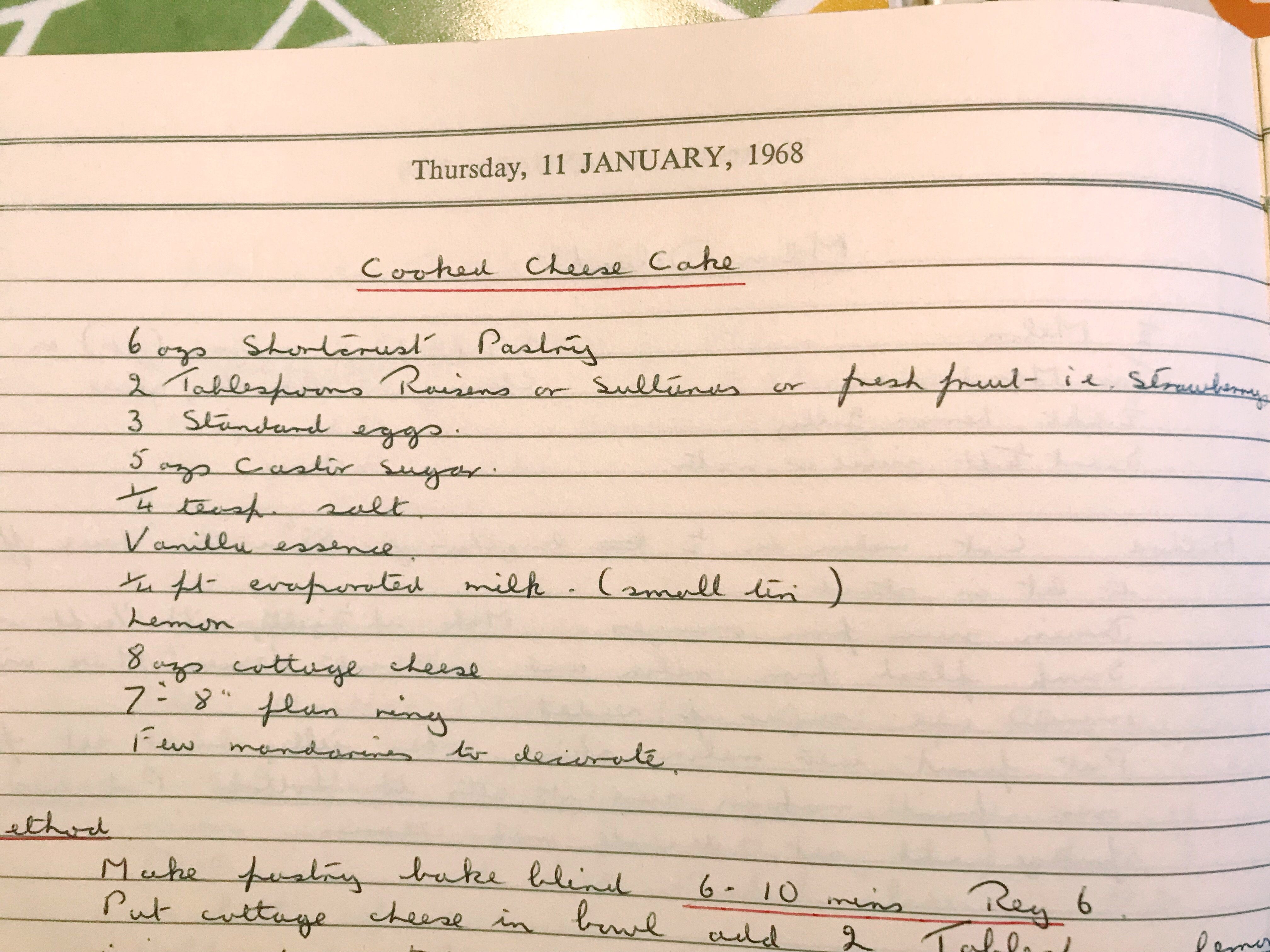 After a few days of curiously reviewing the diary, Williams, whose day job is as a production manager for a creative advertising agency, set out to give each recipe a try, launching a project that she says incorporates "all the things I love in life: food, cooking, history, handwritten letters, and antiques." Williams is now recreating each of the diary's retro British and European-inspired dishes in her own kitchen, and documenting the process on her Instagram, Forgotten Delights. "It snowballed into a lot more than just cooking—I like to think of it as social commentary, and diving back to the day [each] recipe was written in the diary," says Williams.
She started on page one, January 1, 1968, with a paradise cake that she described on Instagram as "far from exotic." Without any kind of visual references, as the diary has no pictures, Williams decked out the Scottish cherry-nut dessert with whole cherries. In the case of the Danish pastry (February 2, 1968), Williams had no instructions at all to refer to, only a list of ingredients. As a result, her pastries came out with thick crusts instead of flaky ones.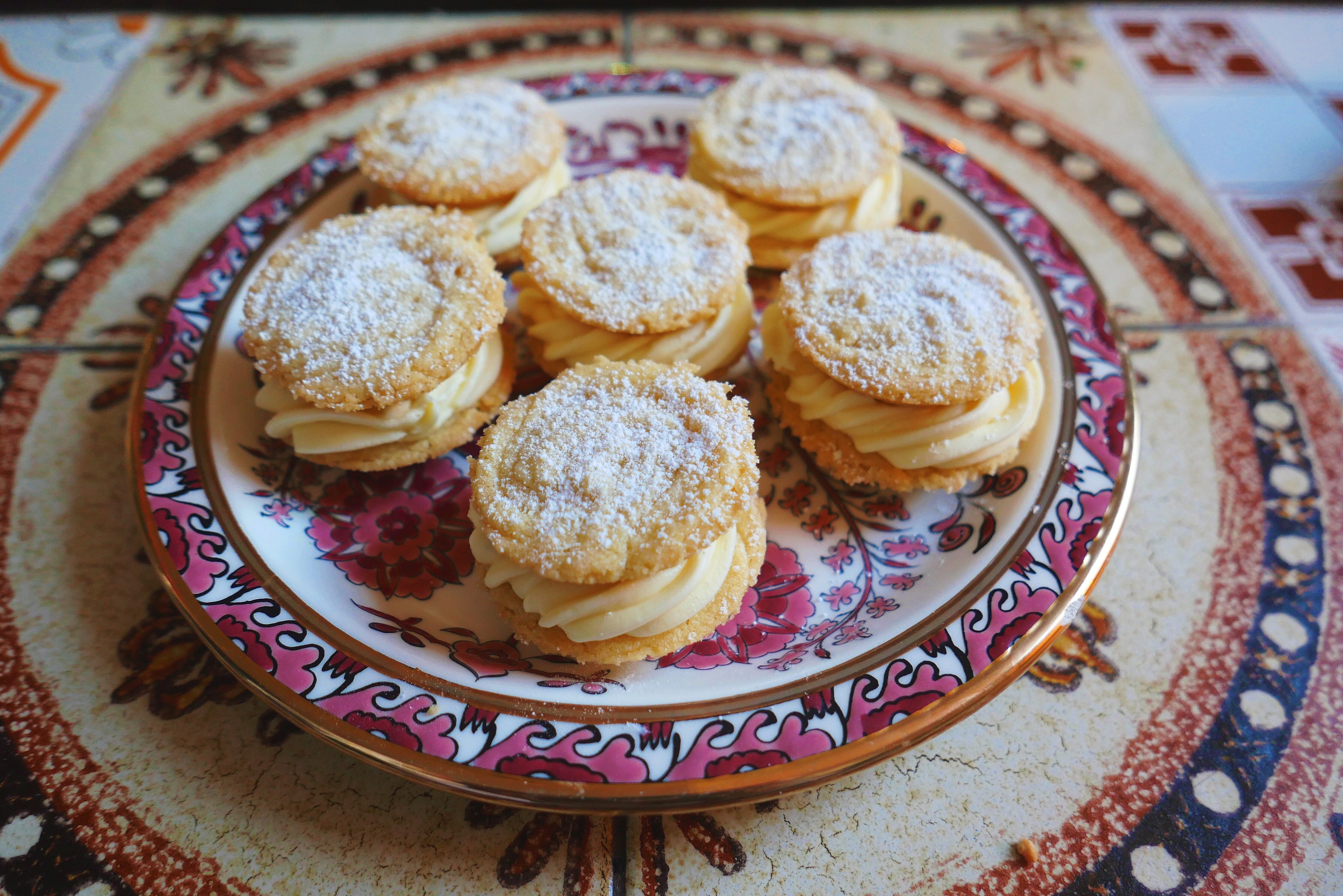 When preparing the stuffed tomatoes recipe from January 26, she found the filling (cream cheese, raisins, walnuts, and an apple) a bit unusual for her liking, and she ended up suggesting that her followers substitute the raisins and cream cheese with pesto and mozzarella. Other times, Williams finds it tricky to buy ingredients that would have been much easier to find in 1968. For the diary's recipe for Viennese biscuits, she wasn't able to easily source the candied herb, glace angelica, that was once commonly used as a cake decoration.
With 27 recipes completed out of 150, the project has also showcased how much food has changed since 1968. "Maybe, back then, they didn't have access to the foods and flavors we do now," says Williams, which could explain why many of the recipes "were a bit more experimental." On Instagram, she's speculated that the author may have compiled her book during a stint at cooking school. At the moment, she's trying to identify the diary's owner, with the help of clues in the book. "I'm carrying out a lot of investigations in private," she says.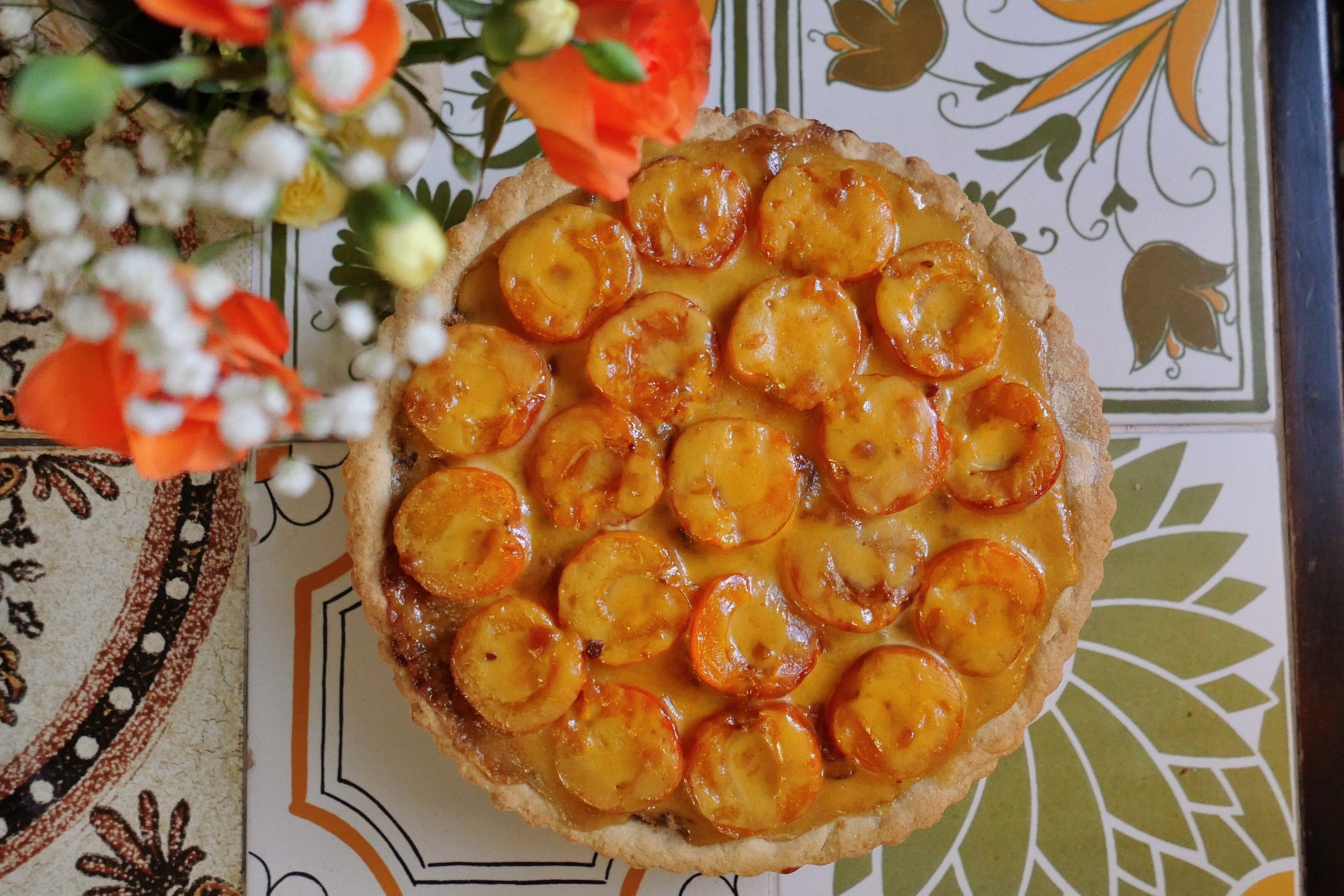 For both Williams and her followers, Forgotten Delights has provided a source of joy during an intense year. As she cooks her way through the 52-year-old diary, people have reached out to share their own experiences with treasured family recipes. Eventually, though, Williams plans on sharing her mystery diarist's carefully preserved recipes outside of Instagram, by releasing them together as a cookbook.
Gastro Obscura covers the world's most wondrous food and drink.
Sign up for our email, delivered twice a week.