8 Unexpected Stories That Go Behind the Scenes in Hollywood
Frozen lettuce, a ghost subway station, and an unplaceable accent all have starring roles.
Each year the Academy Awards ceremony celebrates talents on the silver screen—but Atlas Obscura likes it behind the scenes, where movie magic is made from unexpected ingredients (think celery and whipped cream) and in unusual places (an abandoned Paris subway platform and one particular Los Angeles alley). Here are some of our favorite Atlas Obscura stories that reveal a different side of Tinseltown.
by Sarah Laskow
Few people ever saw the images of China girls, although for decades they were ubiquitous in movie theaters. At the beginning of a reel of film, there would be a few frames of a woman's head. She might be dressed up; she might be scowling at the camera. She might blink or move her head. But if audiences saw her, it was only because there had been a mistake. These frames weren't for public consumption. The China girl was there to assist the lab technicians processing the film.
by Paula Mejia
How did celery become a staple of summer blockbusters? On its own, celery sounds like, well, a vegetable. But when recorded well and mixed correctly, the fibrous stalks can sound like an elbow crunching into bone. "Part of the talent is performing it and recording it in a way that's kind of hidden, with celery not recognizable as celery," says Sarah Monat-Jacobs, who creates sound effects for Hollywood movies—an undertaking known in the business as Foley. For Foley artists, gourds mimic the sound of cracked skulls, ice cream cones double as hatching dinosaur eggs a là Jurassic Park, and frozen lettuce provides the soundtrack for a pivotal scene in Titanic.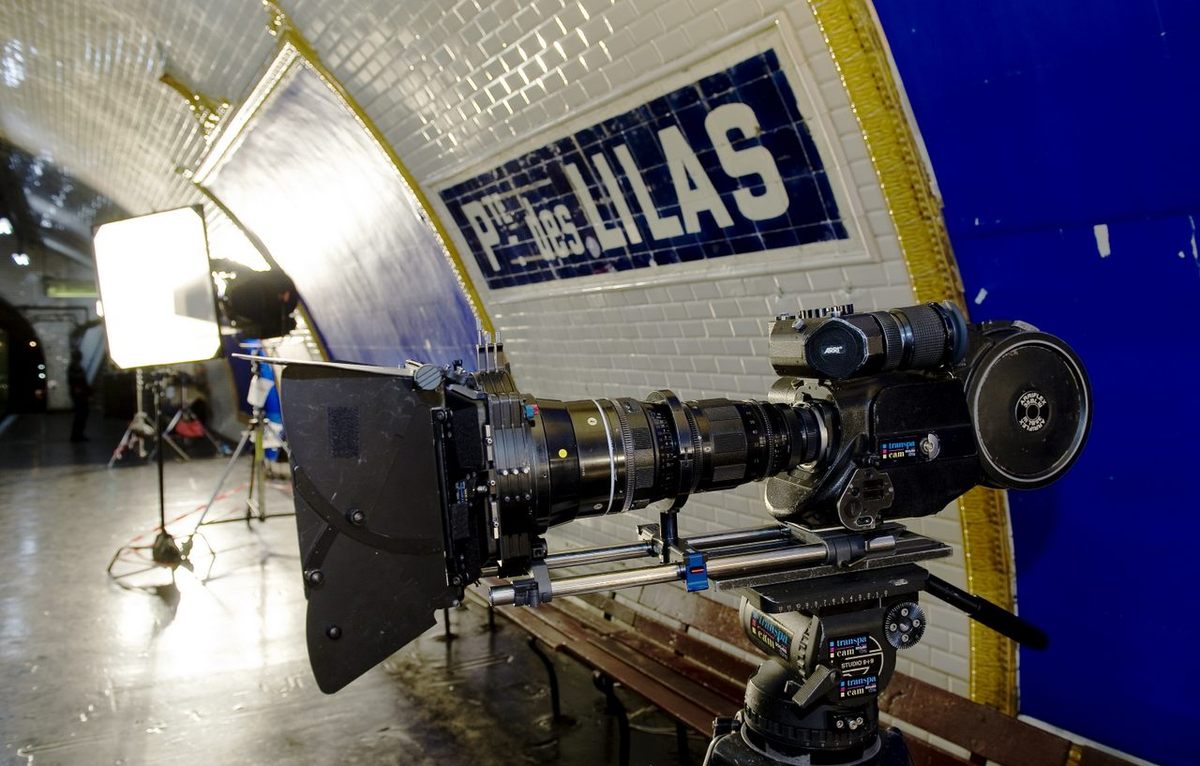 by Hannah Steinkopf-Frank
Meryl Streep as Julia Child, on her way to meet a famous cookbook writer in Julie & Julia; Audrey Tautou as Amélie Poulain, running into her future lover in Amélie (Le Fabuleux Destin d'Amélie Poulain); Steve Buscemi as a clueless American tourist in Paris, je t'aime—they were all waiting for the same subway train. Porte des Lilas, a decommissioned Metro station in Paris has been dedicated to film, television, and commercial productions for the past several decades. Yet the famed platform, where several films a year are shot, remains something of an industry secret.
by Anne Ewbank, Gastro Obscura Senior Associate Editor
For over a century, flinging a pie into someone's face has been a comedy trope, thanks in part to Hollywood's Keystone Studios. At the height of the pie-throwing phenomenon, the studio had its own bakery dedicated to making the perfect big-screen splat. Directors favored single-crust custard pies (less painful, very messy) topped with a tower whipped cream.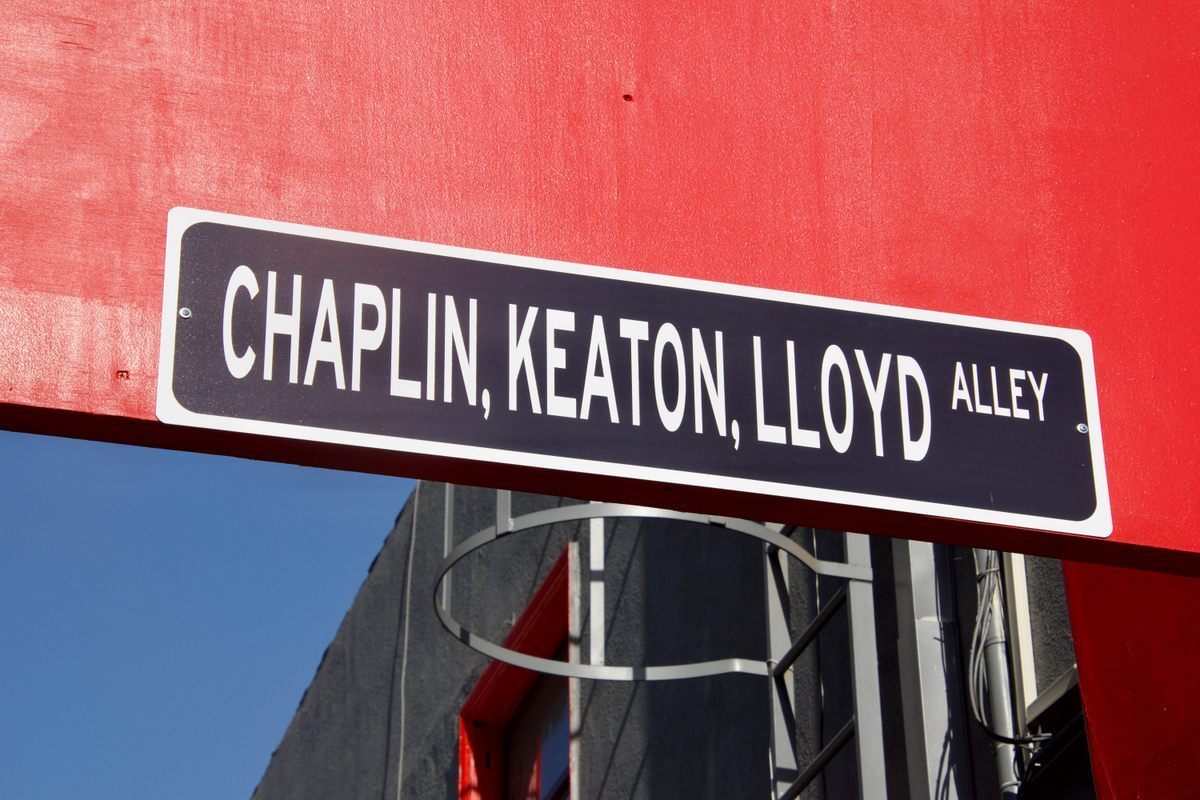 by Tyler Malone
Thanks to film historian John Bengtson, one of Hollywood's hardest-working locations finally got its due. The seemingly nondescript, T-shaped alley in the heart of Hollywood served as a backdrop for more than a dozen silent films. As a filming location, the alley had a lot working in its favor. Because it runs east-west, it was well-lit all day, and it was fairly quiet, Bengtson says. And in an era when studios were expanding, much of Hollywood was still orchards, open lots, or vacant fields; there weren't many urban-looking intersections to choose from. For a period, he adds, "it was essentially the only alley in town." Now it is known as Chaplin Keaton Lloyd Alley, for the stars who did some of their best work there.
by Dan Nosowitz
If you've ever seen a movie made before 1950, you're familiar with the accent used by actors such as Cary Grant, Katharine Hepburn, and Ingrid Bergman: a sort of high-pitched, indistinctly accented way of speaking that also pops up in recordings of politicians such as Franklin Roosevelt and writers such as Gore Vidal and William F. Buckley Jr. Is it British? Is it American? Is it just "rich"? However you classify it, it is among the weirdest ways of speaking in the history of the English language, linguists say.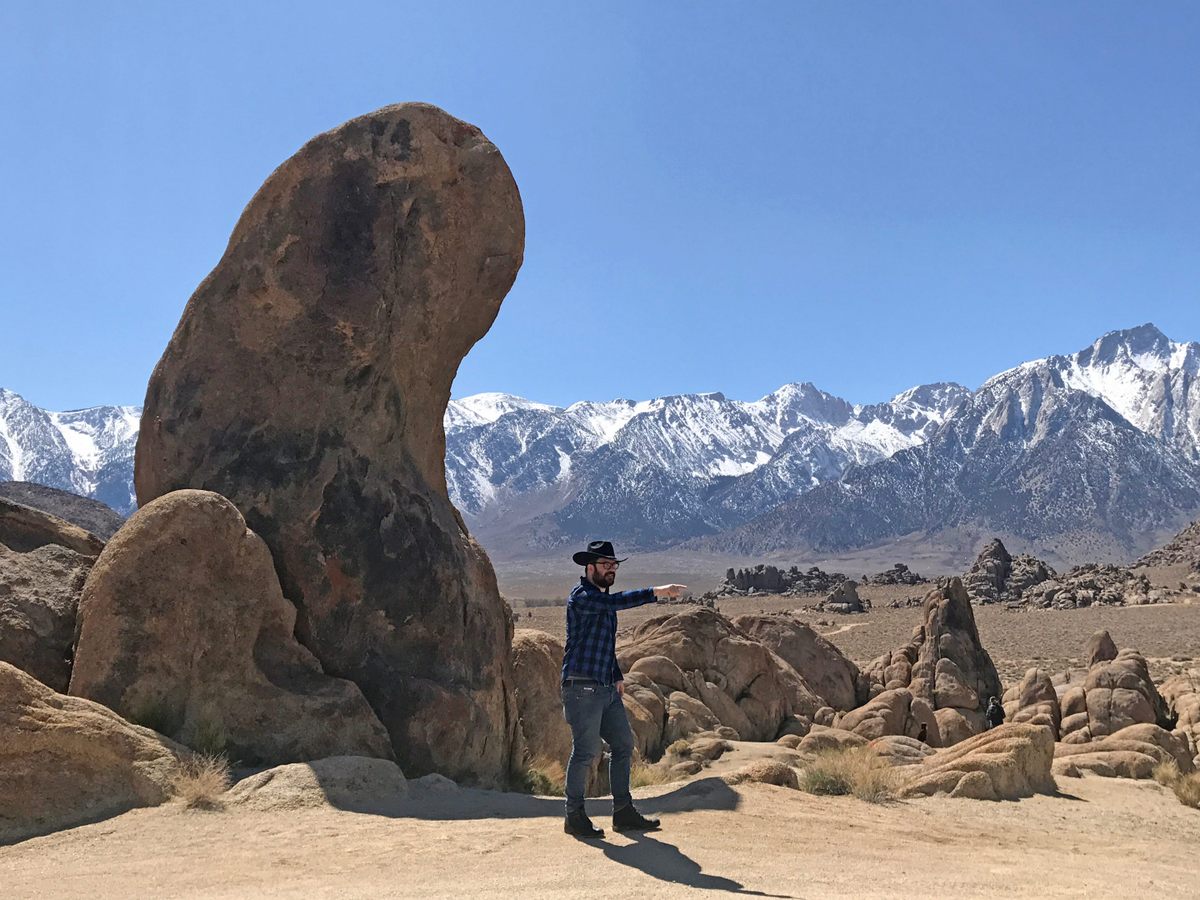 by Tyler Malone
Located in Central California, just west of the town of Lone Pine, the Alabama Hills are one of Hollywood's least famous but most filmed stars. Less "hills" and more giant huddled masses of stone, they are identifiable by the surprising smoothness of their rounded contours, which creates a gorgeous contrast with the sharp lines of the Sierra Nevada mountains that form their backdrop. These strange rock formations are versatile actors, having played Colorado, Arizona, Wyoming, Mexico, Spain, Iran, Afghanistan, India, and China—not to mention distant planets, alternate dimensions, and fantasy realms.
by Jessica Leigh Hester
Hollywood Boulevard is world-famous—for the Oscars and the Walk of Fame, for schlocky souvenir shops and crowded tour buses. But beyond the terrazzo stars and the occasional celebrity sighting, there's plenty left to discover. Here's how to make Hollywood's acquaintance, whether you're a visitor or a local who keeps a practiced distance from these busy, saturated blocks. Look closer and you'll find a neighborhood full of nature, history, and wonder.