This Sweet Shop in West Virginia Traces the Healing History of Candy
Susan Benjamin sells treats that were once considered medicine.
In The Lion, The Witch and the Wardrobe by C.S. Lewis, Turkish delight is the treat alluring enough to tempt Edmund to the dark side. Readers might better understand his betrayal after trying the soft and soothing version sold at True Treats in Harpers Ferry, West Virginia.
There, owner Susan Benjamin will tell you that lokum, as it was originally known, "means 'ease of throat.'" Benjamin has traced the gummy, often floral-flavored treats back to 9th-century Persian apothecaries that sold them as a sore-throat cure. And it wasn't the flavorings or nuts suspended within that made it medicine, Benjamin says. It was the sugar.
"When I tell people it's for sore throat, they laugh," says Benjamin.
The Massachusetts-bred shop owner began selling historical candy by accident. Benjamin started as a journalist, then taught at both Emerson College and the Berklee College of Music. But when the Clinton administration began working towards transparency of language in government, Washington, D.C. beckoned. "Besides this, it was the most meaningful thing I ever did," Benjamin says, gesturing around the store, as she sits at one of the tables intended for serving healing teas.
After 9/11, Benjamin left D.C. (she was supposed to be at the Department of Defense the day of the terrorist attacks) and bought a home in West Virginia with a flock of backyard chickens. Her labors creating and editing taxpayer documents hadn't primed her for candy research, but her new surroundings proved to be an inspiration anyway.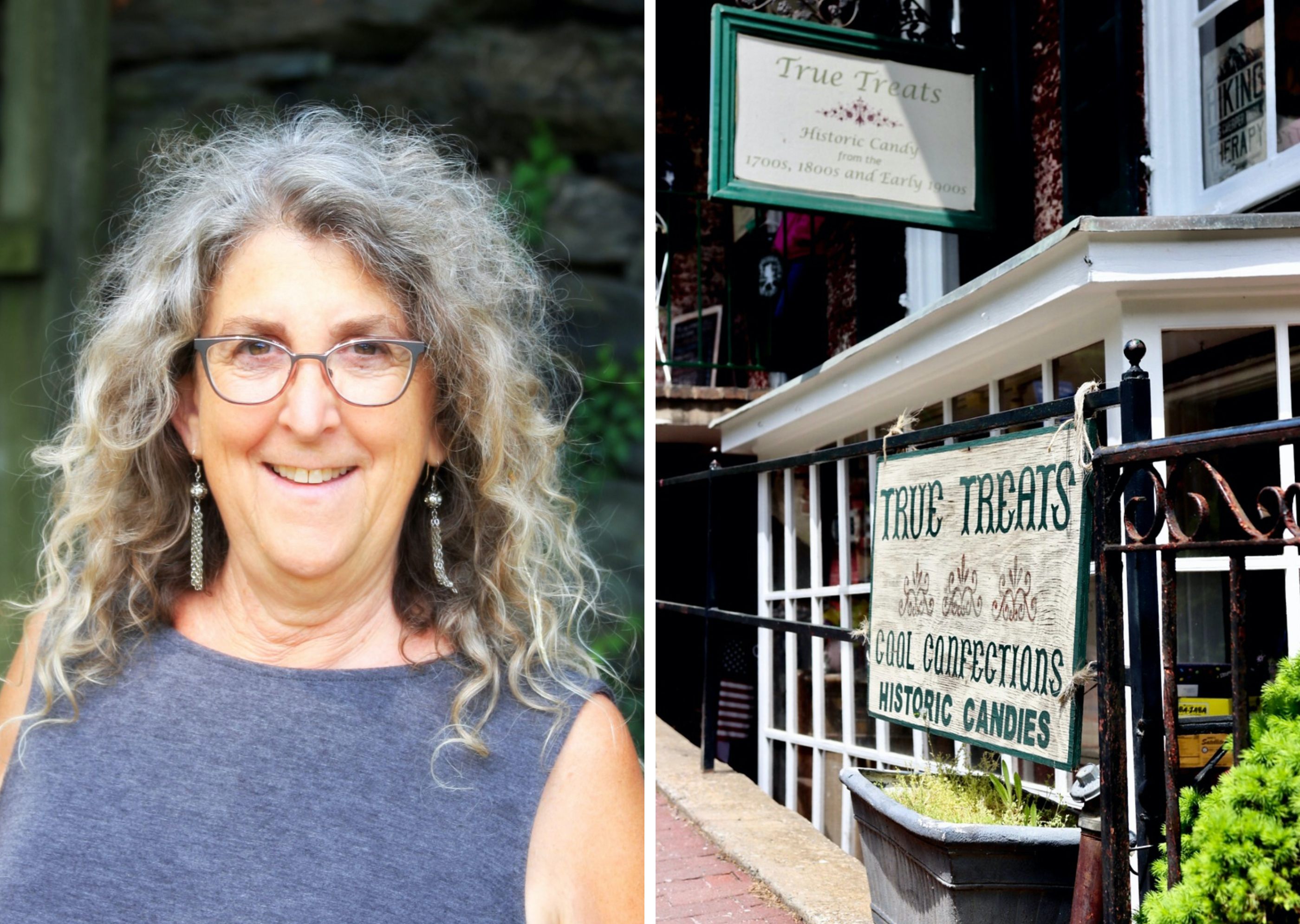 Harpers Ferry is a living museum, in some ways not unlike Colonial Williamsburg, complete with recreations of 19th-century shops. But it's also an operating modern town, the kind of place with a pub that sells CBD salads.
When Benjamin moved to Harpers Ferry, there was already a candy store on High Street. The owner asked her for counsel in marketing her wares. "My advice was to sell historic candies in an historic area," Benjamin recalls. "I got really curious. I started researching historic candy stores." To her surprise, none existed in the United States: at least, none that sold pre-20th century sweets. Not until 2010, that is, when Benjamin, seized by the power of a new delicious obsession, opened True Treats.
When customers step through the front door, they enter into an edible timeline that begins with the "Bag o' Bugs"—a dozen assorted roasted insects—as well as other ancient snack options such as nuts and carob pods.
In an appropriately candy-pink ensemble, staffer Maryann Fisher asks each person who enters if it's their first time at the store. Since most are tourists, it usually is. "People come here to eat the candy, see the candy, and learn about the candy," says Fisher. Benjamin adds that many customers are highly educated history buffs with an adventurous palate.
Six years after Benjamin opened her store, she published her opus, Sweet As Sin: The Unwrapped Story of How Candy Became America's Favorite Pleasure. Appropriately, she stocks classic 19th and 20th-century penny candies, ranging from foamy circus peanuts to the sugar water-filled wax bottles known as Nik-L-Nips, as well as a rainbow of sweets from abroad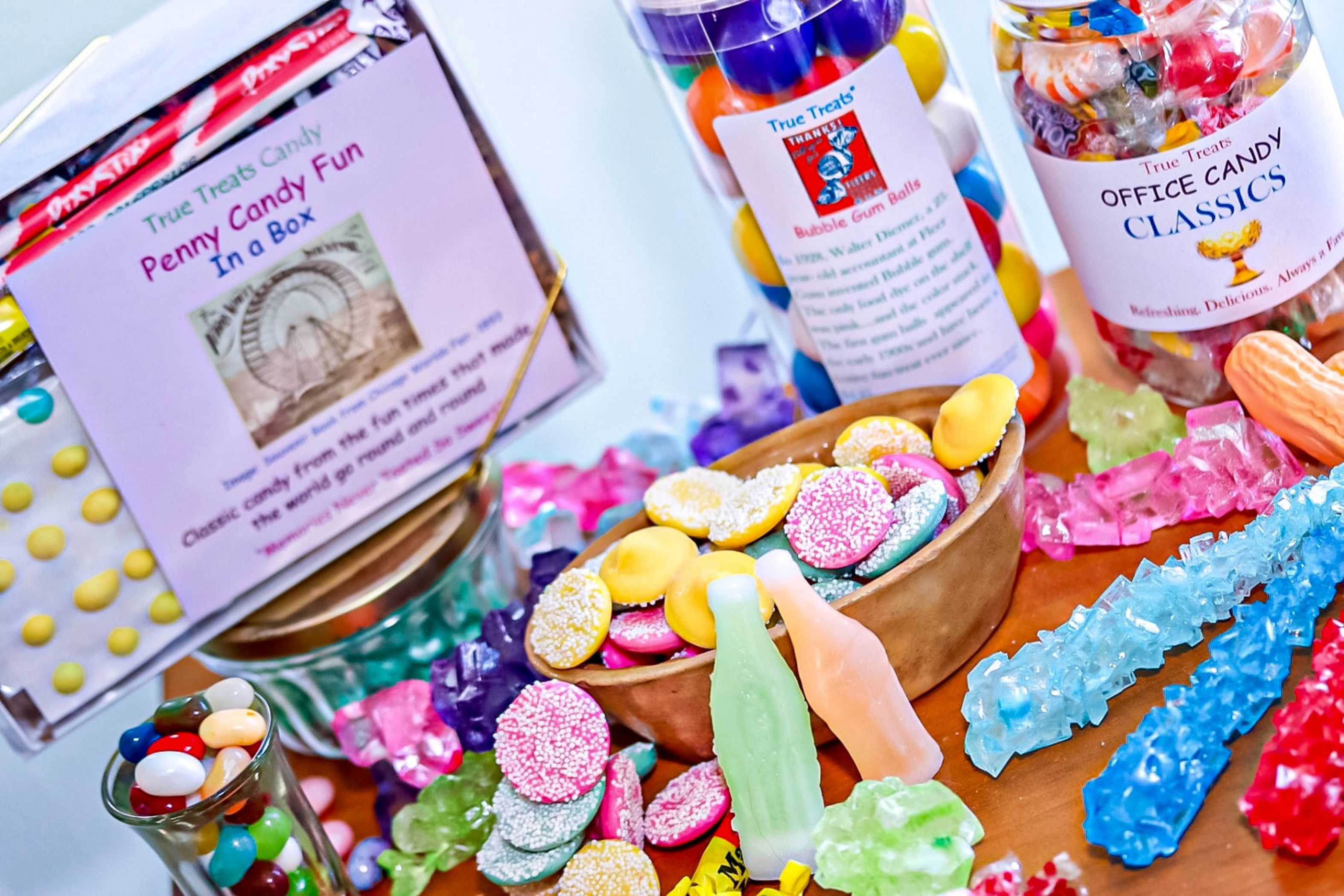 But Benjamin also offers a Yesterday's Medicine Sampler. The 60-piece package includes 12 different flavors of hard candies in flavors once considered to be curative. They range from the familiar, like cinnamon, traditionally believed to have blood-pressure-lowering and infection-fighting properties, to horehound, which tastes like a root-beer butterscotch and was once thought to fight headaches and sore throats.
In the Western world, exotic herbs and spices have always been held to have health properties. For a long time, sugar did too. The presence of sugar was first recorded in England in 1069, when Crusaders brought it back from the Middle East. Due to its rarity, doctors prescribed it and apothecaries made it into medicine. It wasn't until the 18th century, when supplies from the New World flooded into Western Europe, that sugar became a popular treat.
The medicinal usage of sugar, Benjamin points out, does have some merit. For a sick person, sugar could provide much-needed calories as well as a mood boost. "The first taste you have as a baby, to the taste you have as you lose your other tastes as you get old, is sugar," Benjamin says. "Elderly people crave sugar—your body needs it. If you don't have sugar, you can't survive. It's so critical to our welfare."
True Treats may be the only store marketing old-school medicinal candy stateside, but there are others abroad. Officina Profumo-Farmaceutica di Santa Maria Novella has sold pastilles and tonics meant for health applications ever since it opened to the public in Florence in 1612.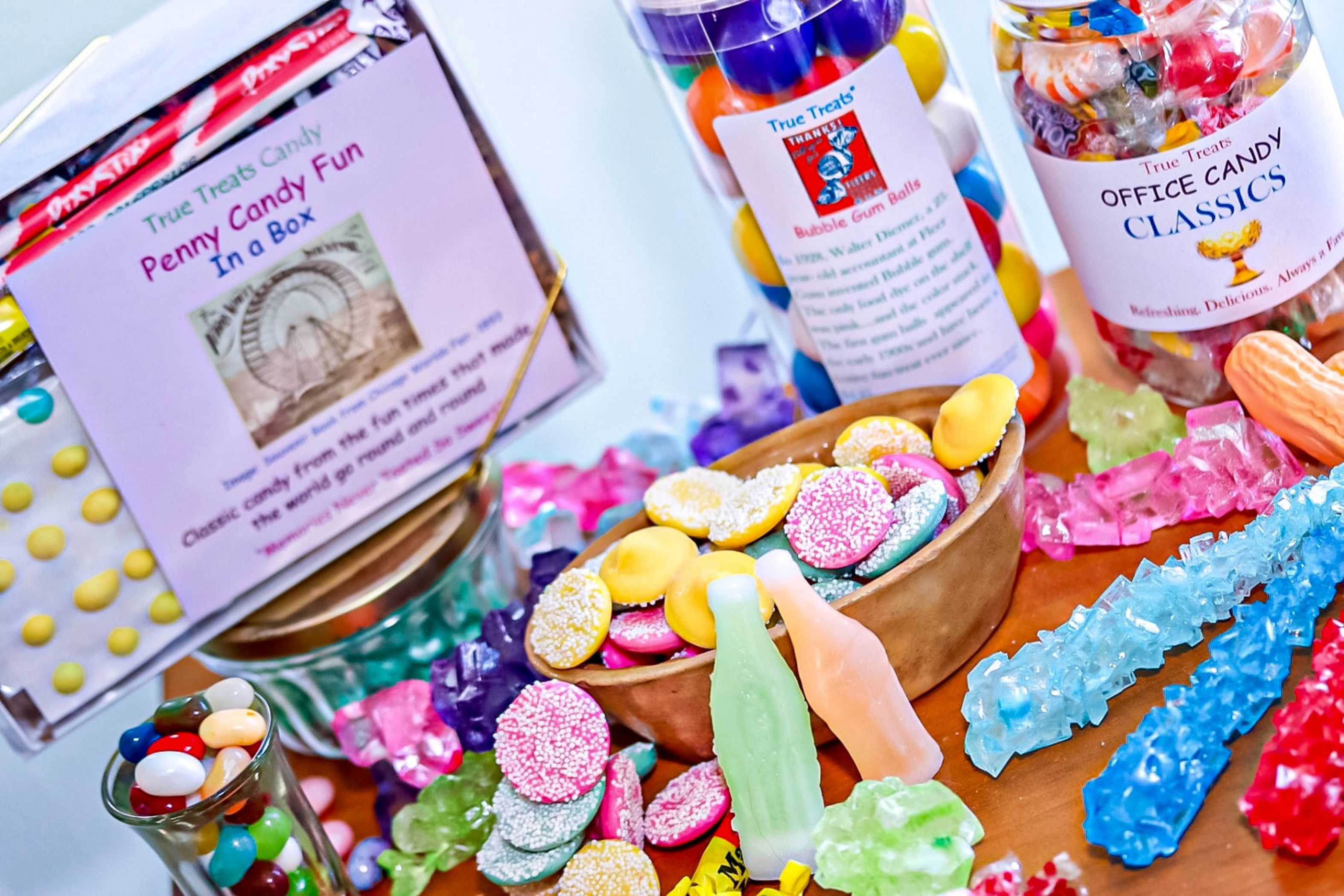 Coral Sisk, an American food writer who runs the Curious Appetite tour company in Italy, says that pastilles could be filled with numerous flavorings to treat every ill, but particularly indigestion. She notes that the Turin-based Pastiglie Leone company, which sells its sugar drops in flavors from orange to violet, got its start selling medicinal candies in 1857.
"[When] Pastiglie Leone were invented, there was not much differentiation between a pharmacy and a grocery store, which also explains how spirits were sold as curative tonics," says Sisk.
Though True Treats isn't a grocery store, Benjamin also sells a line of teas, such as an aphrodisiac blend and a tea made from a thistle that Europeans once thought was capable of curing the Black Plague. Benjamin says that these are some of the curatives that she believes in most. "Raspberry leaf tea is validated by modern medicine," she says. A 2021 study noted that the leaf—which doesn't taste like raspberries—is reputed to strengthen smooth muscles such as the uterus, and reduce labor time. Pregnant women often come in to purchase it.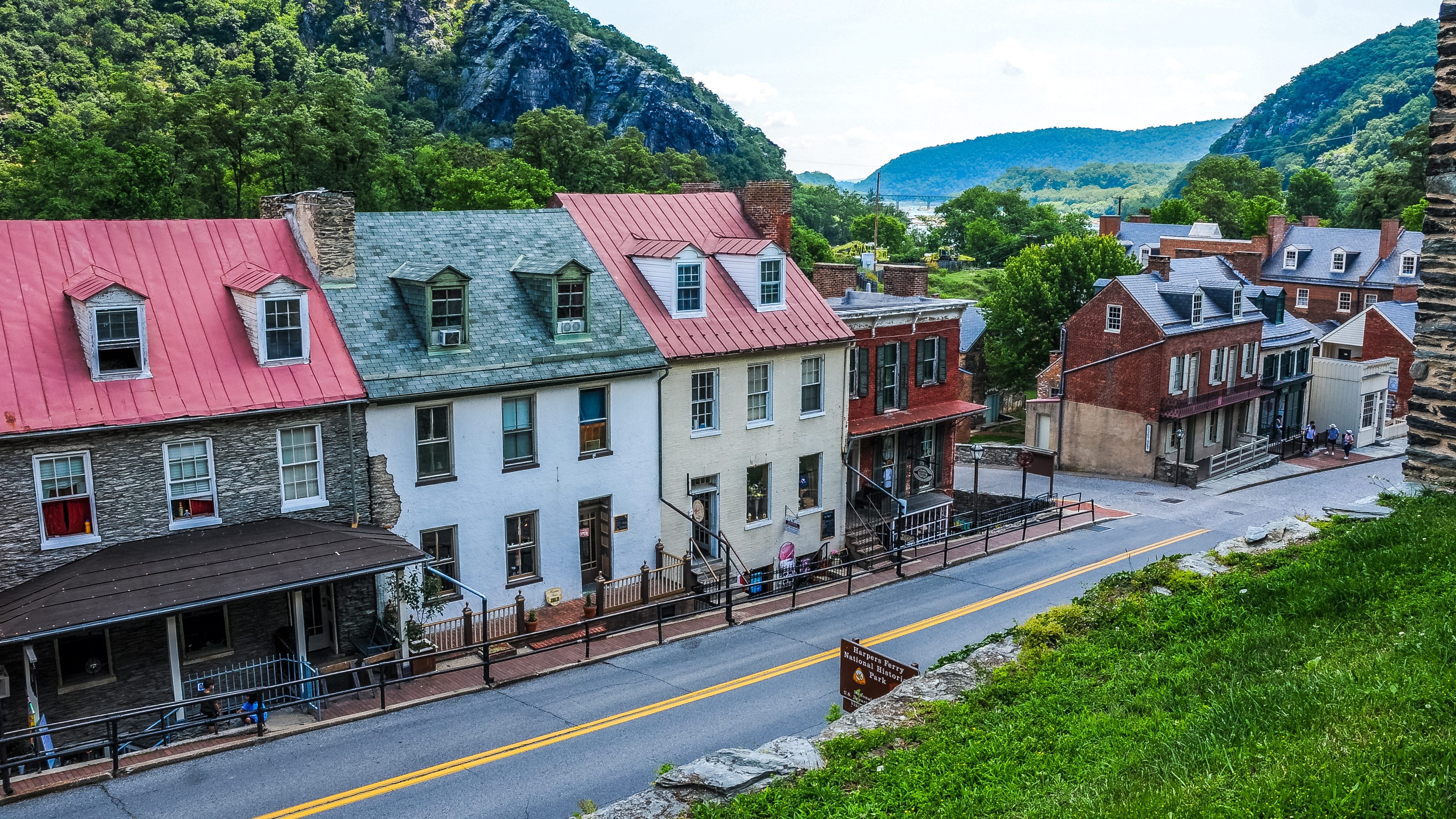 It's easy to think that these steeped and sweet cures belong in the distant past, but as Benjamin rounds the store's back corner, she gets to the Necco Wafers. Patented in 1847 by pharmacist Oliver Chase, the candies were handed out as a nutritional supplement to Civil War soldiers. "Tums are basically overblown Necco wafers sold as an antacid," says Benjamin.
Until 1901, the sweets were known as hub wafers, until Chase's New England Confectionary Company (NECCO) renamed them. Coincidentally, the NECCO factory in Cambridge was once famous for its water tower, which was painted to resemble a pack of the wafers. Today, that same tower is decorated with a double helix thanks to its replacement tenant: Novartis, the pharmaceutical corporation.
The lines between sweet and curative continue to blur today, with products like cough drops and gummy vitamins still supplying sugary remedies. A visit to True Treats proves that trying to make medicine taste good is no modern innovation. Our ancestors had the right idea—why shouldn't a headache cure be cherry-flavored?
Gastro Obscura covers the world's most wondrous food and drink.
Sign up for our email, delivered twice a week.