5 Colorful Stories About the Pageantry of the Lunar New Year
Go behind the scenes of celebration, from molten metal to sticky cakes.
This week marks the start of the Year of the Rabbit or the Year of the Cat—depending one's cultural traditions—and communities throughout Asia and around the world will celebrate the Lunar New Year, marked by the second new moon after the winter solstice. These stories are some of our favorites that go deep into the fireworks, feasts, and family time that make this part of the year so special.
By Lauren Young
Every Lunar New Year in a farming village in China's coal country, a group of daring blacksmiths dons wide-brimmed straw hats and sheepskin vests. Those are their only layers of protection as they fling molten metal against a cold stone wall and stand beneath bursting showers of fire. This pyrotechnic display is known as Da Shuhua, which translates to "beating down the tree flowers."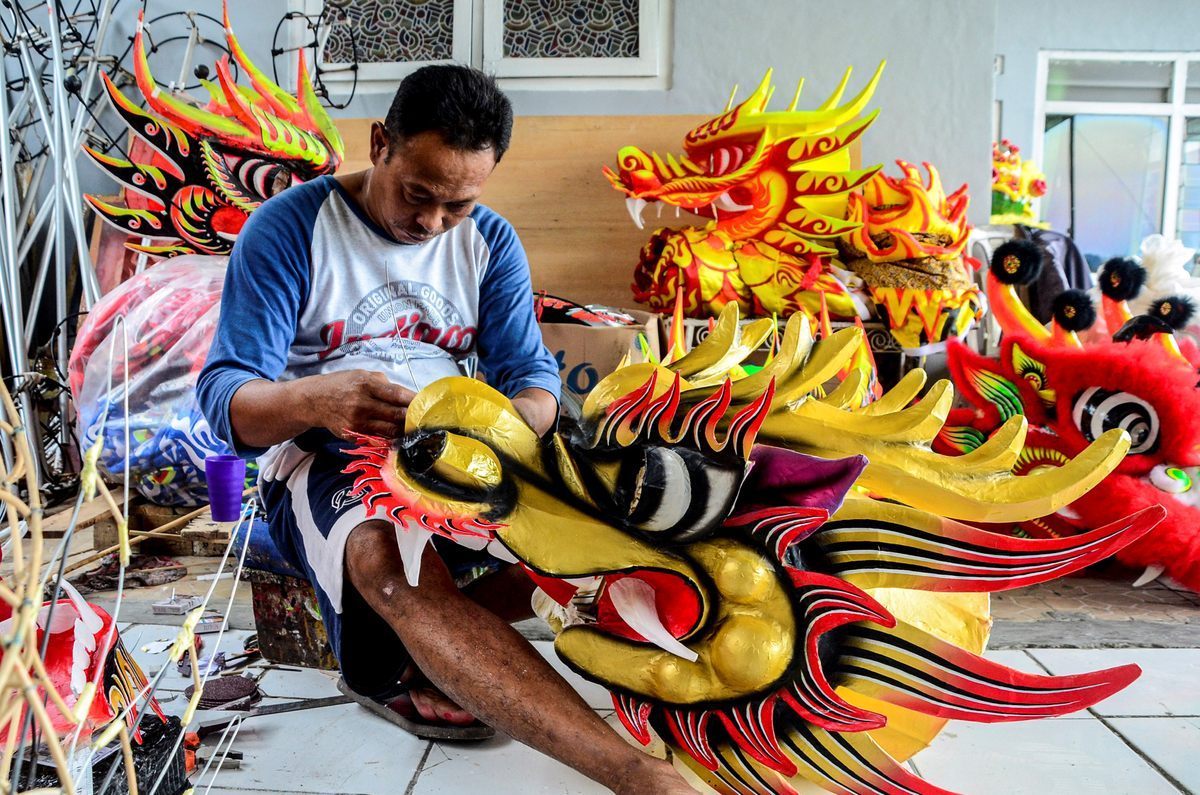 By Winnie Lee
For Atlas Obscura visuals editor Winnie Lee, the most memorable moments of the Lunar New Year aren't the celebrations themselves, but rather the bustling times spent preparing with loved ones. And as families make their own preparations, around the world, armies of dedicated craftspeople, cooks, and more work around the clock in the days leading up to the festivals to ensure unforgettable experiences.
By Jess Eng
During Lunar New Year a prosperous future belongs to those who eat their weight in luck. Diners slurp long noodles to ensure long lives and scarf down bone-in fish to swim to new fortunes. But in China, the sweetest of these auspicious New Year dishes may be nian gao, a sticky cake eaten with the hope that the upcoming year will be more fortunate than the last.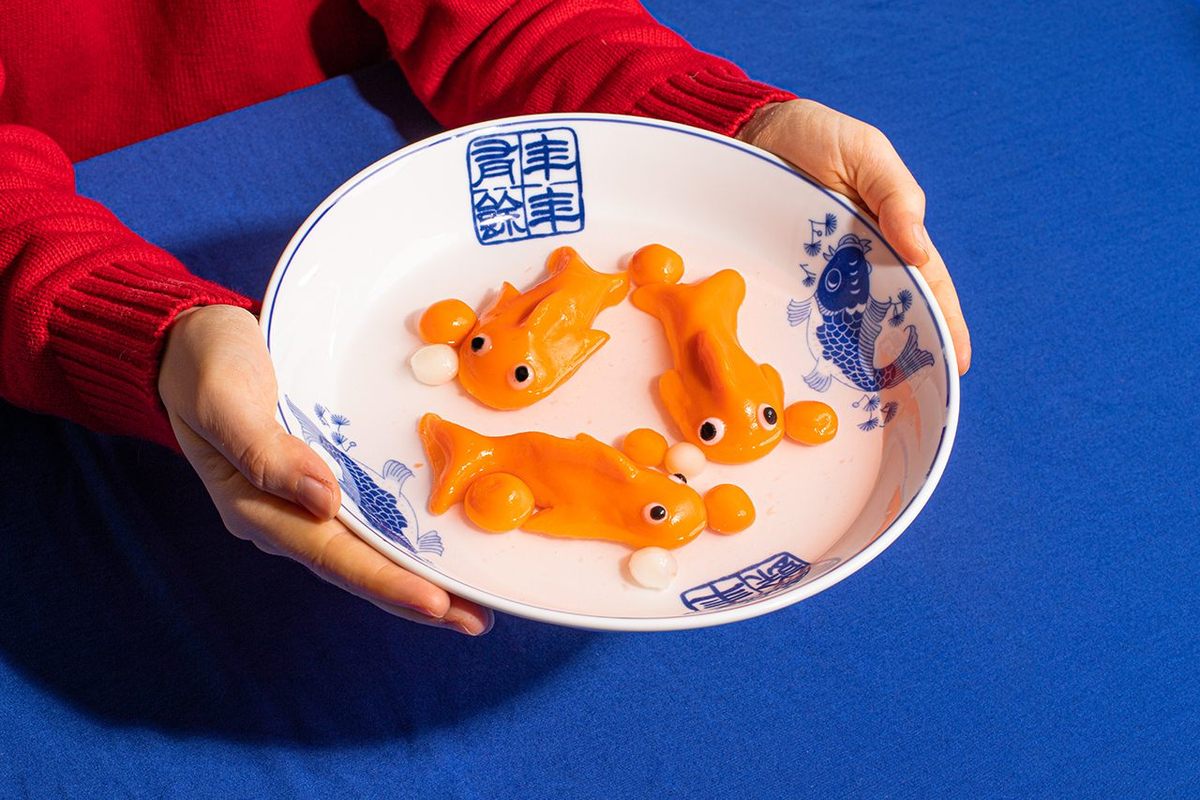 By Grace Kwan
Tāngyuán (汤圆), or literally, "soup balls"—tiny rice dumplings with chewy, mochi-like wrappers and sweet fillings, served in a fragrant syrup—are a classic Chinese dessert often served at holidays. Traditionally, this dish is as minimalist as it gets. But recently tāngyuán have taken on a new look as canvases for edible art.
By Marina Wang
The lion dance is performed to bring in luck and prosperity and is a common fixture at the Lunar New Year. The pantomime performance has always required a degree of style and athleticism, but over the past 30 years Chinese Malaysians have raised the stakes, turning the ancient tradition into an extreme sport.