Every December, Japan Is Awash in Elegant Christmas Cakes
Romance, magazines, and technology made delicate confections a must-have.
In Japan, Christmas cakes are a big deal. Starting in November, bakery chains, hotels, restaurants, department stores, supermarkets, and convenience stores announce their cake line-ups to huge fanfare, with popular cakes selling out far in advance of the holiday. Internationally renowned pâtissiers and chocolatiers such as Pierre Hermé, Frédéric Cassel, and Jean-Paul Hévin offer their own versions for the Japanese market, as do domestic favorites like Sadaharu Aoki and Hironobu Tsujiguchi. Even fast food chains get into the Christmas cake act. KFC always offers a special cake—a triple-berry tiramisu cake this year—as a set deal with their famous Christmas Bucket of fried chicken, and Baskin-Robbins, known as 31 Ice Cream in Japan, has a selection of festive ice cream cakes that will never appear stateside.
Japanese Christmas cakes are quite different from the long-keeping holiday sweets that are traditional in many Western countries. The quintessential Christmas cake in Japan is strawberry shortcake, an ethereal creation of feather-light génoise sponge, crème Chantilly or whipped cream, and red, ripe strawberries—none of which is at all hearty or long-keeping. A mash-up of American and French pastry, the Japanese Christmas cake is a secular symbol of celebration that arose after decades of media promotion of Christmas as a stylish, romantic event.
While Christmas has been embraced enthusiastically in Japan, it's not a public holiday. Most businesses stay open, and public transit runs on regular hours. Modern Japan is a largely secular country, though Shinto and Buddhism are deeply woven into the fabric of daily life. According to statistics published by Japanese Agency for Cultural Affairs, as of 2017 there were only 1.9 million Christians in Japan.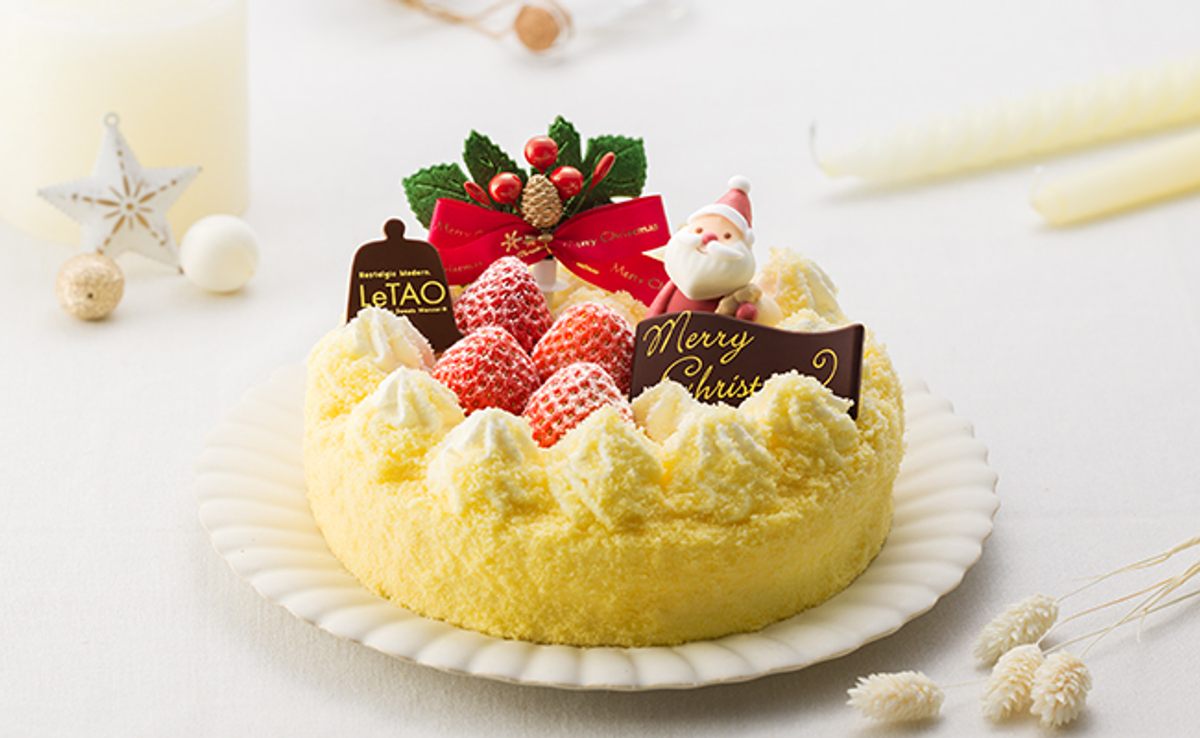 While Christianity entered Japan via Portuguese and Spanish missionaries, it was subsequently banned in the 17th century by the Tokugawa shogunate, which considered it an infiltration of European influence and a threat to national security. Yet after the American government, represented by Commodore Matthew Perry, abruptly ended Japan's long period of isolation in 1853, the Meiji government regarded the adaptation of European customs as critical for Japan to be regarded as a modern country. Administrators actively encouraged the populace to take on western dress and hair styles, the eating of meat, and even timekeeping methods such as the Gregorian calendar.
They didn't actively encourage the adoption of Christianity, or any other religion. However, newspapers and magazines of the time promoted the decorated Christmas tree and Christmas dinner as stylish and modern things to try, with just passing mentions of their religious roots. The media disseminated images of Santa Claus, but not obviously Christian symbols such Nativity scenes. In essence, Christmas was strictly secular almost from the start.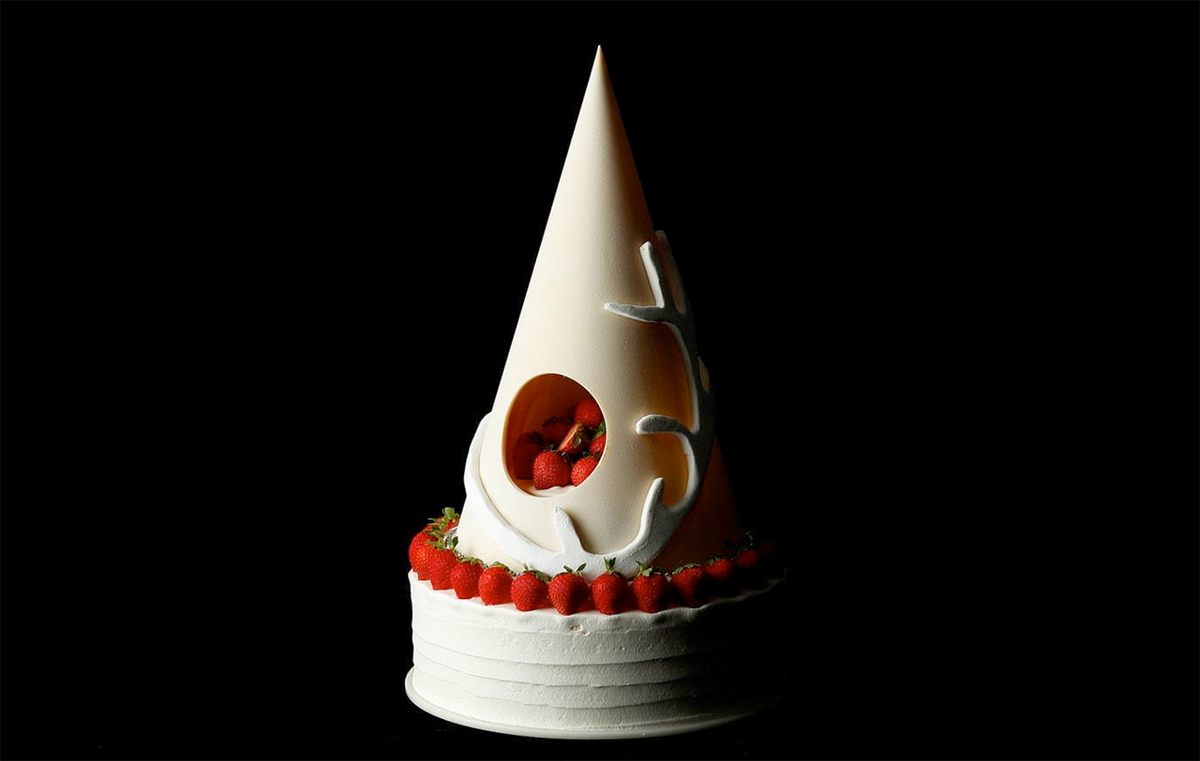 Essayist Kenichiro Horii, the author of the provocatively titled "The Merry Christmas of Love and Raves: How a Festival From a Foreign Culture Became Japanized," writes that Christmas really took off in Japan after the Russo-Japanese War of 1904. Emboldened by their victory over a western power, the nation as a whole became more open to foreign customs. According to Horii, "in those early days Christmas in Japan was a holiday for adults, an excuse to hold stylish parties, rather than an occasion for families and children in the way it is in most western Christian countries."
The history of the Christmas cake in Japan started in the waning days of the Meiji period. In 1910, Fujiya, a European-style pastry shop in Tokyo's port city of Yokohama, introduced what is widely considered to be the very first Japanese Christmas cake. According to a representative from Fujiya's PR department, "the base of the cake was a rich, liqueur-soaked fruitcake" in the European style. But the bakers considered its plain brown appearance not eye-catching enough, so they decorated it with snow-white royal icing, complete with little Christmas trees. Over the next decade, bakers around the country decorated their Christmas desserts with strawberries after growing methods made them available in December, although both strawberries and the cakes they decorated remained expensive and reserved for the well-off.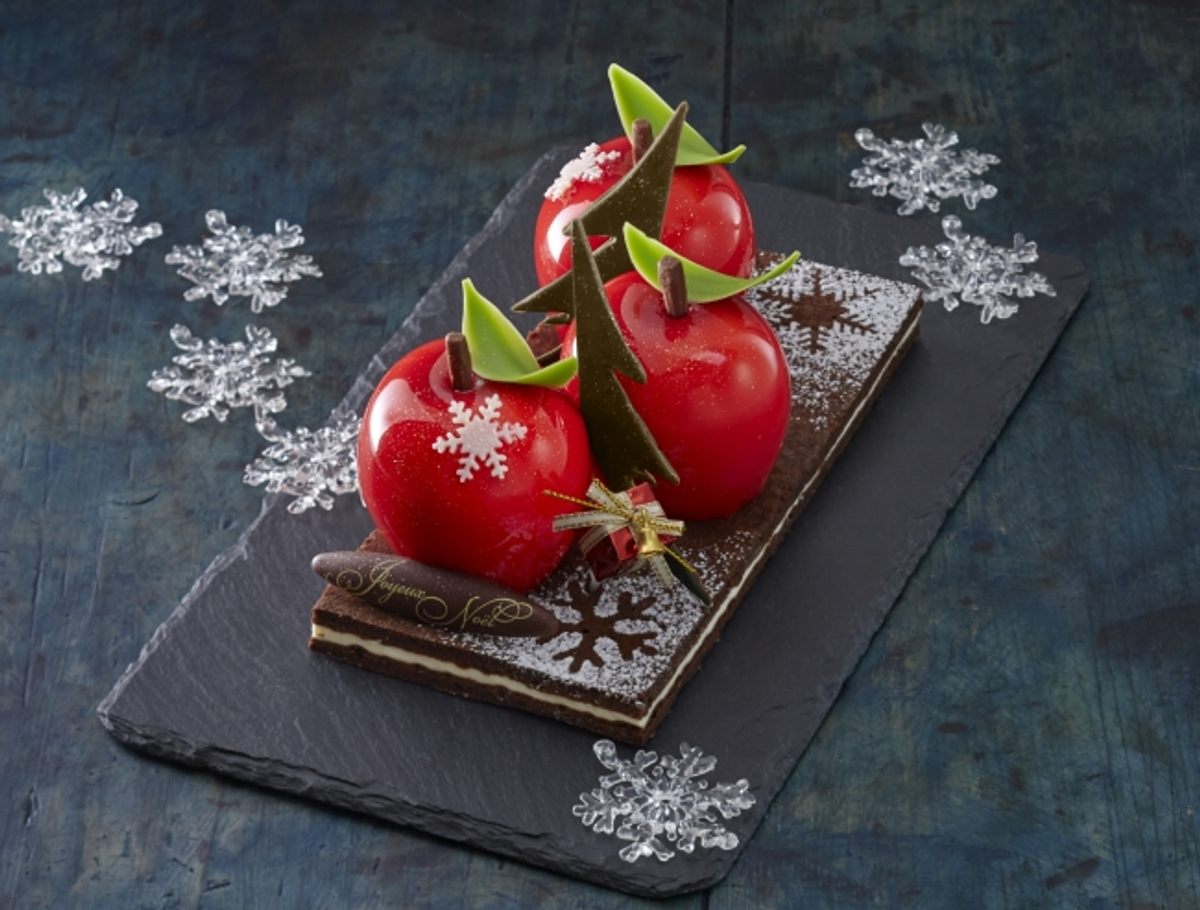 During World War II, western customs were frowned upon, so Christmas was essentially banned. It came back after the war in 1947, helped along in part by the presence of the occupying, mostly American Allied Forces. The strawberry shortcake as we know it now, with its soft sponge cake base, fresh strawberries, and whipped cream, only came about in the late 1950s. As the country finally left behind the impoverished postwar period and became more prosperous, Japanese people rapidly adopted the refrigerator along with the black-and-white television and the washing machine, dubbing them the "Three Sacred Treasures." With a refrigerator, the delicate whipped-cream and fresh strawberry-topped strawberry shortcake could be kept for a day or so.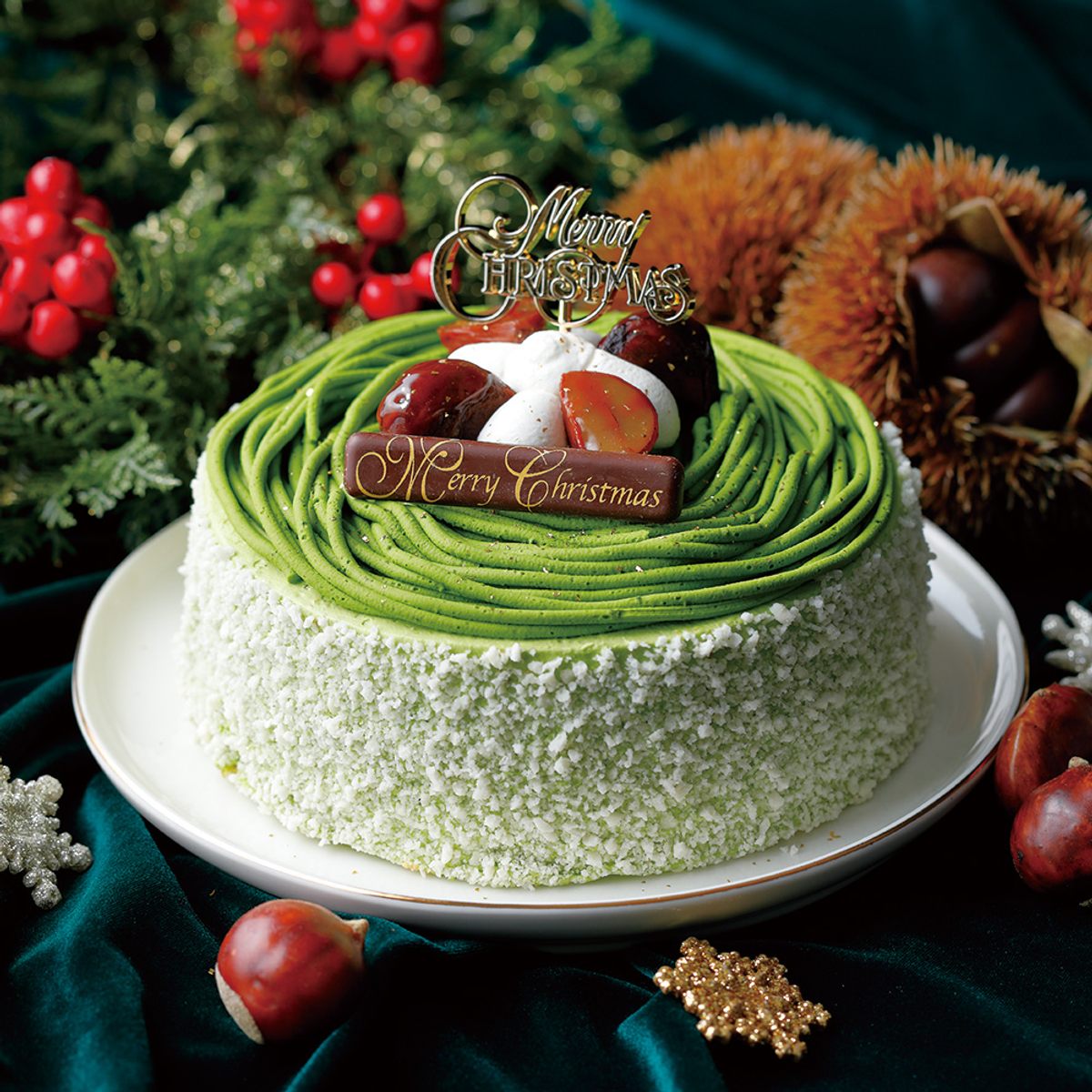 As the nation entered the Economic Miracle period in the late 1960s to 1970s, western-style cakes and pastries became even more popular. But while the strawberry shortcake still reigned supreme, Christmas dessert could mean Swiss roll cake, the Mont Blanc (made with chestnut cream and whipped cream), or small fruit tarts. Grown-up elegance is a common factor, though, especially since Christmas Eve in Japan is mainly regarded as a day for romance. Businesses marketed the idea heavily in the 1980s and 1990s, with JR Tokai, which operates the busy Tokyo-to-Osaka Tokaido Shinkansen bullet train, at the forefront. The company ran a series of legendary commercials featuring young couples reunited just in time for Christmas Eve by the Shinkansen.
For the past few years, the big players in the crowded Christmas cake market have been the national convenience store chains. 7-Eleven, FamilyMart, and Lawson all offer beautiful and very tasty cakes at relatively reasonable prices, with the added convenience of ordering the requisite fried or roast chicken and other party foods at the same time. You can even order flash-frozen Christmas cakes from Amazon and other online merchants. And while the strawberry shortcake remains the one and only Christmas cake for many people, there are now a bewildering array of choices. As the Christmas cake market has gotten ever more competitive, traditional European Christmas fare like German stollen, Italian panettone, and the French bûche de Noël are more popular than ever. These days, just about any cake is appreciated at Christmastime in Japan, as long as it's delicious, fun, and festive.
Gastro Obscura covers the world's most wondrous food and drink.
Sign up for our email, delivered twice a week.