If You Wish for a Cactus Hard Enough, Can You Make It Real?
A long-lasting prank played by a German gardening journal seems to suggest you can.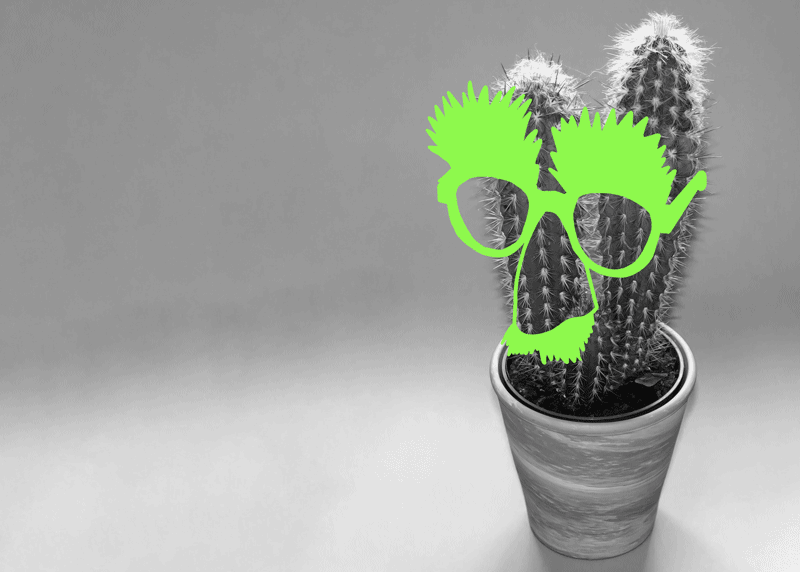 Every day leading up to April 1, we're telling the story of one ridiculous historic prank. Find more here.
There are plenty of publications well-known for their pranks: Mad, Nickelodeon, Cracked. But by one metric, a German gardening magazine has outdone them all. In 1900, they pulled off a very boring prank that, against the odds, has endured for over a century.
Möllers Deutsche Garten-Zeitung ("Möller's German Garden Newspaper") was a popular horticulture magazine founded in the 1880s. Each month, they published articles about gardening strategies and descriptions of new plants. When the turn of the century came along, though, someone—perhaps Möller himself—decided to have a little fun.
And so in the April 1900 issue, a few imposter plants and tools showed up in the magazine's pages. There was a "tree strawberry," which towered over would-be snackers. There was a trumpet that could kill all insects in its vicinity with a single blast. And then there was Echinocereus dahliaeflorus, a cactus covered in sharp flowers. According to the text, the cactus was found in Madagascar, and its strange blooms perfectly solved a longstanding argument between members of the German Cactus Society and the German Dahlia Society.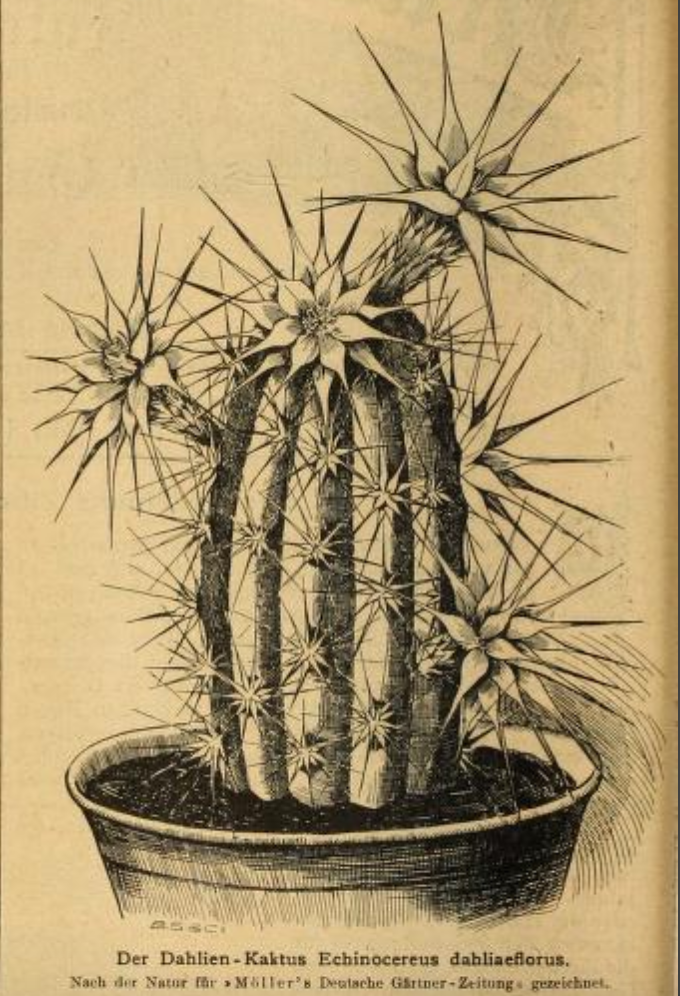 Everyone in the office must have had a good laugh over the tall strawberry and the bug trumpet. But as the months went by, E. dahliaeflorus proved unmemorable even to its perpetrators. As a later cactus compendium explained, "The April Fool joke is so cleverly concealed that the editor deceived himself"—when compiling new discoveries at the end of the year, he "carefully indexed" that particular fake plant among the real ones.
In later years, Möller would sneak more fakes into the pages of his magazine. The April 1901 issue, for instance, appears to be largely dedicated to impossible plants. The Chicago Tribune took the time to translate some highlights, which included tales of fruit trees in the shape of world leaders, gourds that fill themselves with wine, and clematis and sunflowers that glow brightly enough to read in the dark.
But the simplest prank proved the most effective. Few today are fooled by light-up sunflowers, and only the most dedicated know how to purposefully shape trees. Because it was so carefully indexed, though, Echinocereus dahliaeflorus remains in the pages of various online plant databases to this day. On Tropicos, for example, it sits among its realer counterparts, differentiated from them only by a little, spiky addendum: "(April Fool.)"