The Wildlife Scientist Finding Innovation in Ancient Ideas
Biologist Serra Hoagland bridges Indigenous traditions and modern methods.
For Women's History Month, Atlas Obscura's Women in Conservation series celebrates women of science who are protecting our planet's biodiversity in innovative ways.
"I love talking about this!" Serra Hoagland declares, interrupting herself as she explains the purpose of the small box she's holding. At first glance, the featureless, matte black device, about the size of a takeout container, doesn't seem like it could inspire such delight. But Hoagland and her team will soon be carrying several of these acoustic monitors—think of them as trailcams, but for sound—into the wilderness, hoping they record the calls and responses of Mexican spotted owls.
Deploying the monitors to keep tabs on the owls remotely will save the researchers considerable time and effort. The area of Hoagland's field sites, deep in a half-million acres of forest belonging to the Mescalero Apache tribe in New Mexico, is particularly rugged. There's no cell phone service amid the steep topography, which is difficult to access, even on foot. But Hoagland doesn't focus on the logistical challenges.
"You're surrounded by Douglas fir, white fir, ponderosa pine, Gambel oak, even some aspen in the high elevation sites," she says. "It's just a beautiful environment to work in."
Hoagland's enthusiasm for appreciating the whole picture is apparent whether she's talking about her work as a wildlife biologist for the U.S. Forest Service or her experiences as a big game hunter. For Hoagland, it's all connected.
A member of the Laguna Pueblo tribe, Hoagland is the first Native American woman with a Ph.D. to work for the Forest Service. She currently serves as liaison officer for Montana's Missoula Fire Sciences Laboratory, which includes assisting on intertribal partnerships and tribal forest management projects. The issue of how to manage fire in forests is contentious, particularly as our climate becomes more volatile and the fire-suppression practices of decades past become obsolete or even dangerous. Add the long and difficult history between the federal government and Indigenous communities and the situation becomes that much more complex.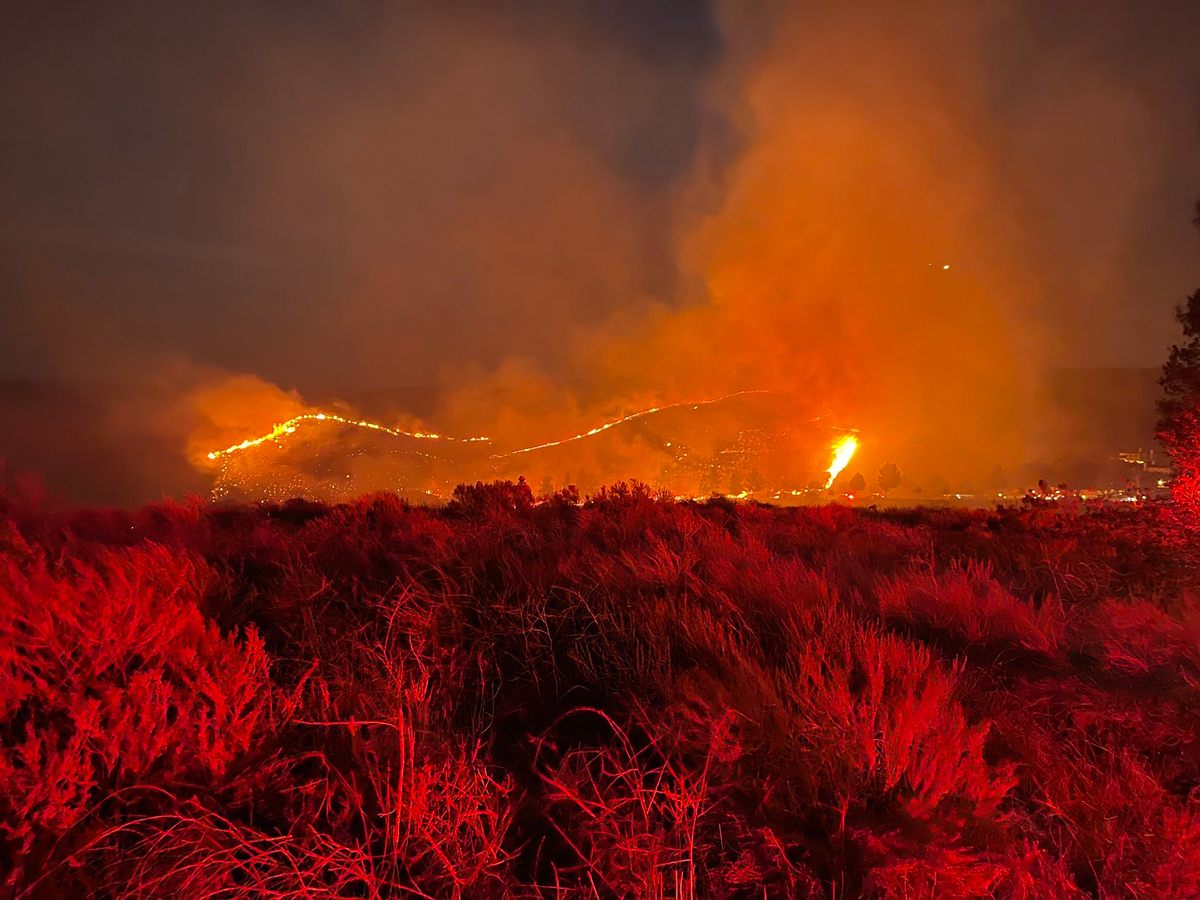 "I hate to be so cliché, but my role is really as a conduit, somebody bridging these gaps," says Hoagland. "I have my academic training, my background in forestry and forest management, but I'm also a tribal member, and I understand where tribes are coming from. I'm trying to connect both those worlds."
The tribes she works with, says Hoagland, manage their forests "in a holistic way. Instead of managing the forest for a single species, they're really concerned with the whole picture." That approach to forestry can include the use of fire in a way that's at odds with federal management approaches past and present—but could be instructive for future policy.
"One good example based here in Montana is how the Confederated Salish and Kootenai Tribes are really trying to reintroduce fire on the landscape," Hoagland says, adding that the tribes traditionally used fire to improve a forest's overall resiliency and create optimal conditions for foodways—from game to crops.
"Tribes are pretty nimble and flexible with the management actions that they can do," Hoagland says. In contrast, prescribed burns by the Forest Service typically require extensive planning and large numbers of staff to meet federal requirements.
Fire management is also important for the Mexican spotted owl, a threatened species that Hoagland has studied for much of her career. "I don't think I picked it, I think it picked me," she says with a laugh. Large areas of the owl's traditional habitat for nesting and roosting have been destroyed by high-intensity wildfires throughout the American Southwest. With climate change increasing the frequency of these types of fires, protecting the owl's existing habitat is just one of countless issues facing forest managers. But their ability to test different approaches on federal land is limited. Hoagland has been able to study how Mescalero Apache tribal management of their forests, including the controlled use of fire, has affected the animal's habitat. So far, it doesn't appear to have had a negative effect.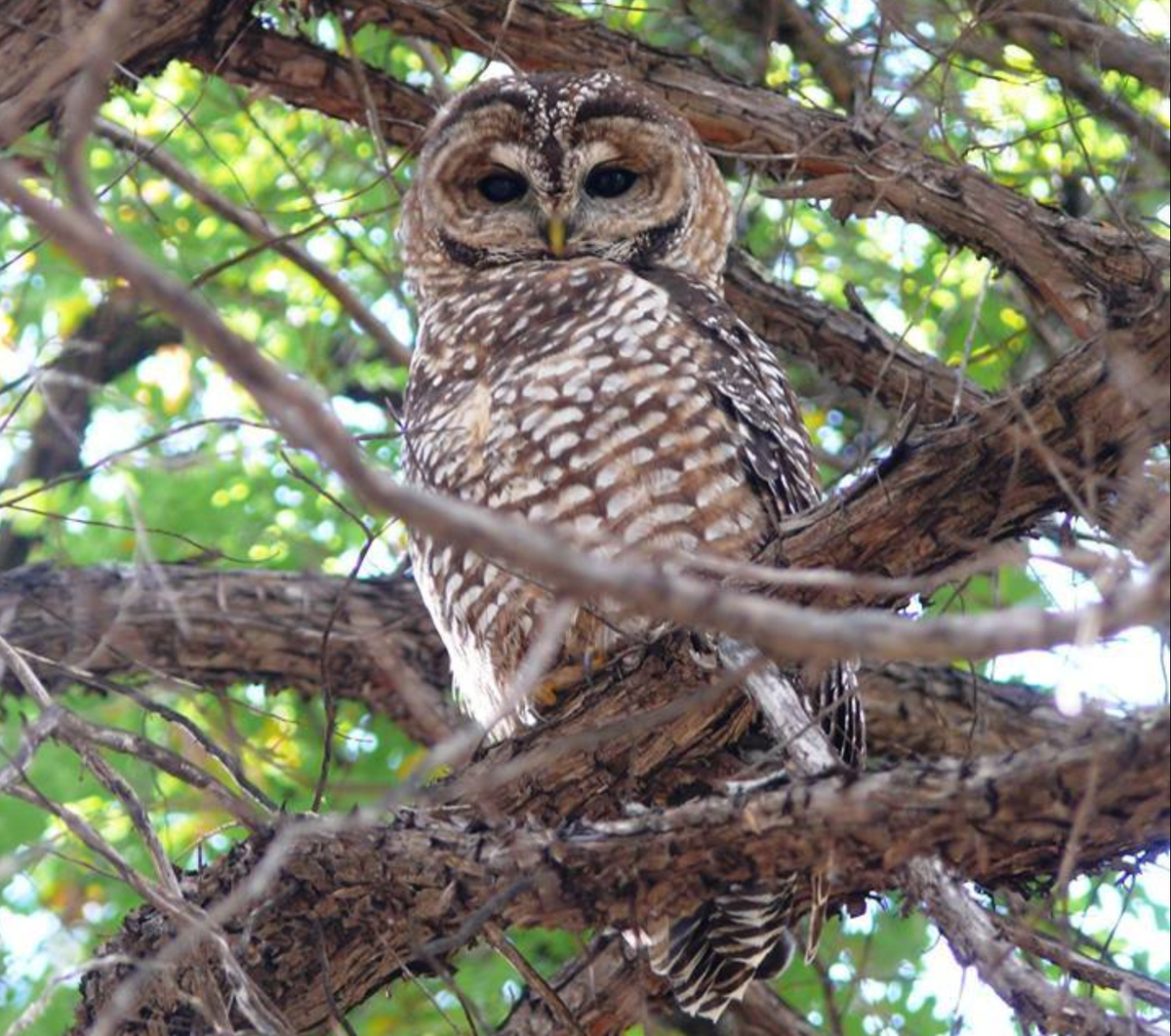 "Folks are trying to figure out how to find that balance between providing habitat for the owl but also thinning out these stands that are in desperate need of it, not only for the owl but for watershed health and forest resiliency," says Hoagland. "On the reservation, this is our one innovative landscape to learn from."
Outside of her work, she finds other landscapes to learn from as well. An avowed animal lover from childhood, she took up hunting elk as an adult, on the New Mexico reservation where her mother grew up, in part to develop her own deeper relationship to that land. "I saw it as a way to connect with a place that's been so important to my family and to my community, and to really understand why it's important to protect those places.
"Hunting is still a struggle," she adds. "Every single time I get ready there's so much prayer and preparation, everything from making sure you have everything you need to survive for a week camping to having all the right resources so that it's an ethical harvest. It's such an important thing, you really don't want to willy-nilly it, especially when it's big game.
"I think hunting really has made me a better wildlife biologist," she adds. "I think it increases the level of responsibility that I feel to care for these things and work so tirelessly toward protecting them."