Freddy, Manitoba's Beloved Rogue Bison, Has Been Immortalized in Song
"Run, Freddy, Run!" features Renaissance-style singing, Metís fiddle, and electronically distorted bison noises.
The most famous bison in Manitoba is named Freddy. He lives in Lorette, a small city southeast of Winnipeg, and he likes to hop his fence and explore the neighborhood. He escapes often enough that he's gained a dedicated following, a line of rebellious sweatshirts featuring the slogan "Run Freddy Run," and fawning press coverage everywhere from the CBC to Maclean's Magazine.
"We don't even know if it's the same bison or a different bison each time," explains Kevin Patton, who first gave Freddy his name, and created the Facebook group dedicated to his exploits. "We just named the escapee Freddy, and he's become our town mascot."
Now, he's also a muse. Freddy's story and a parallel one—about some American bison who refused to be shipped to Canada in the early 1900s—were recently herded together in an unexpected form: a choral piece. Written by the composer Eliot Britton and commissioned and performed by the Manitoban vocal ensemble Camerata Nova, "Run, Freddy, Run!" premiered on Saturday, April 28, 2018. It was part of the group's Red River Song concert, a celebration of the area's Metís culture.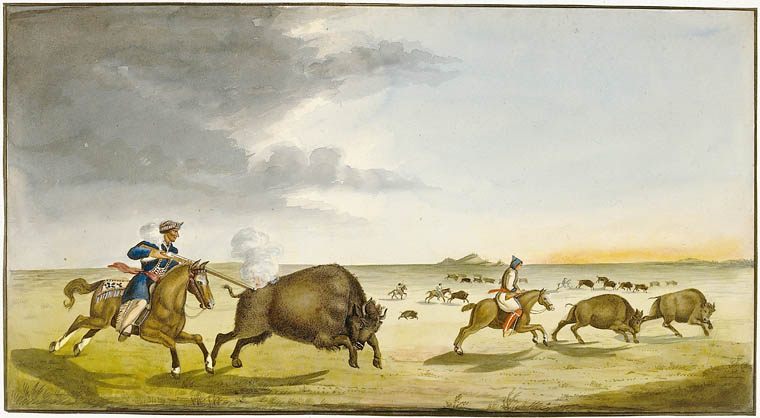 As Britton explains, Manitoba's love for bison goes back centuries. Starting in the 1600s, French Canadian and Scottish fur trappers came to modern-day Manitoba, which was then known as the Red River Valley, to hunt bison. Many of them married First Nations or Inuit women, and started families. Their descendants call themselves Metís. "They created these mixed communities who developed their own distinct culture," says Britton, who is Metís himself. "They founded the province of Manitoba the way we know it now… [and] bison were their primary food source, [as well as] a cultural symbol."
In the 21st century, this attachment manifests in different ways. The University of Manitoba's mascot is a perpetually charging bison. A gentler cartoon one, named Morty, shills for a wireless company. "There's so much bison branding that you don't realize until you leave and come back," Britton says. Meanwhile, the descendants of Pablo's particular herd have been returned to Montana, in acknowledgment of indigenous Americans' ties to the animals.
Britton loves bison, too—for all these reasons, and for the contradictions they contain. He has laughed at the logo for a local sanitation company called Bison Janitorial Services: "It's this cartoon bison looking excited about his mop and his bucket," he says. But he has also found himself fearing for his life during a backcountry camping trip when a herd moseyed on by. (He hid under a picnic table.) "Manitobans have this funny, strange way of projecting whatever they need onto this animal," he says. "They're tragic and terrifying at the same time. Heroic and tough."
Britton's first bison-related piece of music, "Heirloom Bison Culture," debuted at the Winnipeg New Music Festival in January 2017. For the piece, the Winnipeg Symphony Orchestra played melancholy chord progressions, meant to sound like themes from sad movies. Meanwhile, Britton took recorded bison sounds, electronically manipulated them, and pumped them through the building's massive sub-bass system. "I made the whole concert hall sound like it was a breathing bison," he says. "It worked really well… People were terrified."
After that, he explains, he was basically the bison guy. Friends sent him photos and news stories. Also, thanks to his online activity, "the internet knew that I really liked bison imagery," he says. When stories about Freddy started going viral, "within milliseconds, there were English and French versions creeping into my [social media] feed."
The text of "Run, Freddy, Run!" comes from this experience. "It was an aggregate of all the stuff people sent me," Britton says. "I started collecting it and cobbling it all together." The piece opens with a quote from a CBC headline: "Brazen bison won't stay home on the range." Later, it takes from the Facebook group—"Freddy is out. He is just outside his yard on River Road." It has snippets from the New York Times article about Pablo's last herd. And there is a repeated incantation: "Run! Run! Run!"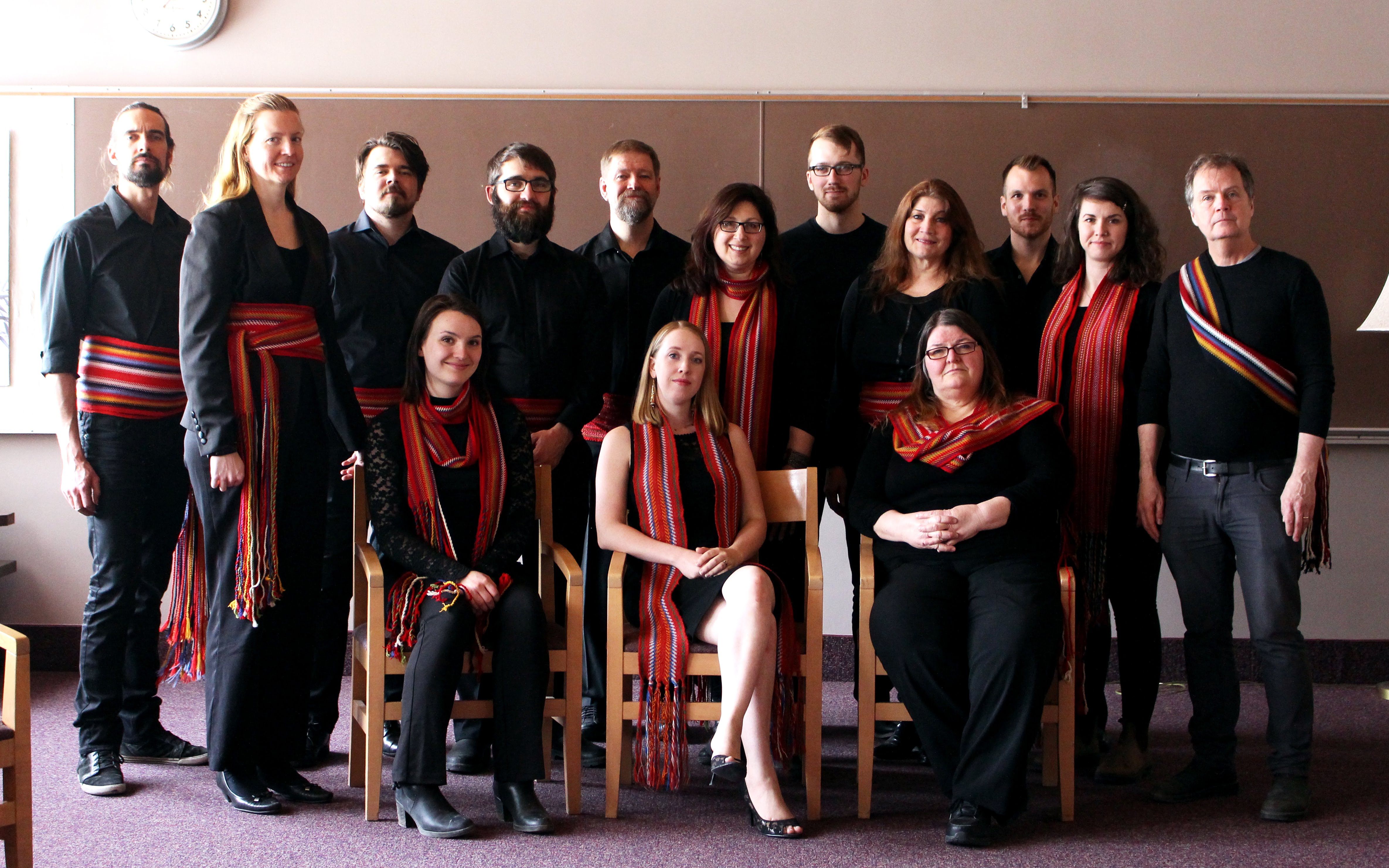 Musically, the piece combines "a contrapuntal Renaissance choral style" with "a largely improvised Metís fiddle part," a robotic choir, and more bison-sampling electronics, writes Mel Braun, a conductor at Camerata Nova, in an email. "The Renaissance vocal parts were a nod to Camerata Nova's love of this style, the Metís fiddle parts connected to the Metís story at the root of Red River Song, and the electronics brought all kinds of color to the true-life Freddy story."
A recording of the entire concert is viewable on the Camerata Nova Facebook page—"Run, Freddy, Run!" begins about 80 minutes in. Britton introduces the piece in his Freddy hoodie. "The premiere was wonderful," he says, later adding that the concert brought to mind a famous quote by Metís leader Louis Riel: "My people will sleep for one hundred years, but when they awake, it will be the artists who give them their spirit back."
So what's next for Manitoba's bison music scene? A performance out on the range? A herd-powered synthesizer? Britton laughs, then sighs: "That would be a real trick, to get a bison to behave at all, or to do anything other than what they want."