For Sale: The Telegram That Announced Abraham Lincoln's Death
For generations, the document was in the possession of a Union general's family.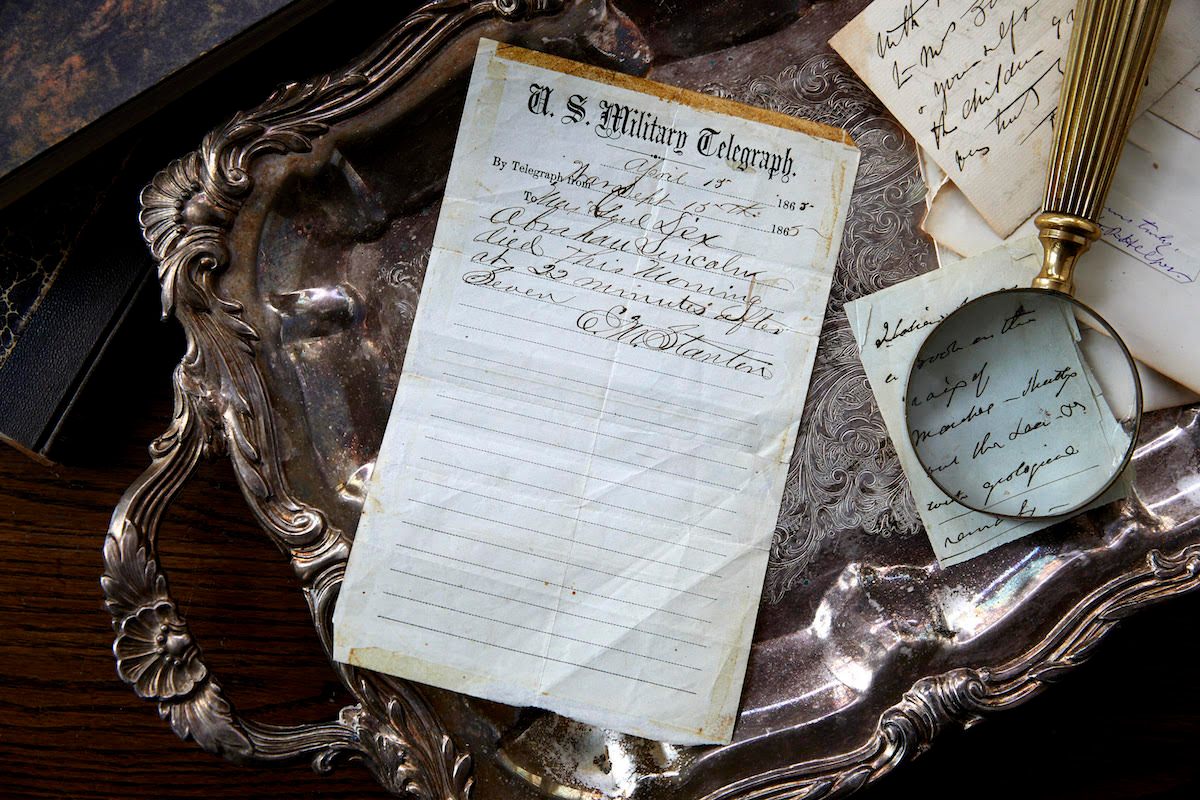 "Abraham Lincoln died this morning at 22 minutes after seven," reads the telegram from April 15, 1865, that announced the U.S. president's death to the outside world. After being held by the family of a Union general for generations, the original text of the telegram is now being offered for sale by the historic memorabilia specialists at the Raab Collection.
Lincoln lived out his final moments in a crowded boardinghouse room across the street from Ford's Theater, where he had been shot in the head the night before. Accompanying him was Dr. Charles Leale, a Union army surgeon who had come to the president's aid in the theater, personally sticking his pinky finger into the hole in Lincoln's skull to identify where the bullet had struck. The president was also joined by the U.S. Surgeon General, his personal doctor, and a Colonel. They kept track of the president's pulse with bated breath through the night.
As Lincoln's health declined, Secretary of War Edwin M. Stanton and Major Thomas Eckert, the head of the War Department's telegraph office, relayed updates to other government officials and, finally, the public through a series of messages handed to telegraph operators who had been assembled and were on alert for news.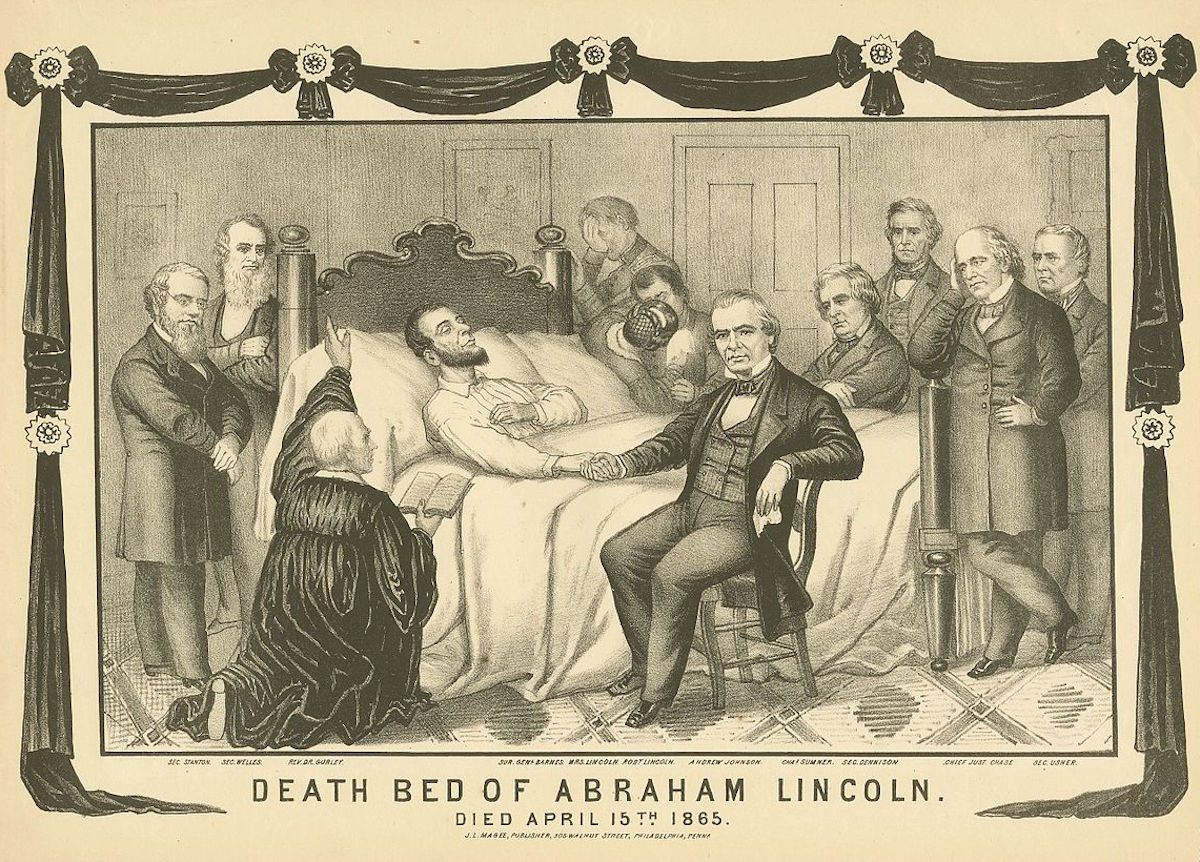 The final telegraph, announcing the president's early-morning death, was written by Eckert for Stanton. A messenger ran it to the War Department in the Winder Building in downtown Washington, D.C., where an old library had been converted into a telegraph office. As JustCollecting News notes, the document subsequently disappeared.
When it goes on sale next week, on the anniversary of Lincoln's death, the price set for this important artifact will be $500,000. A spokesperson for the Raab Collection says that they have already received some offers for the piece.