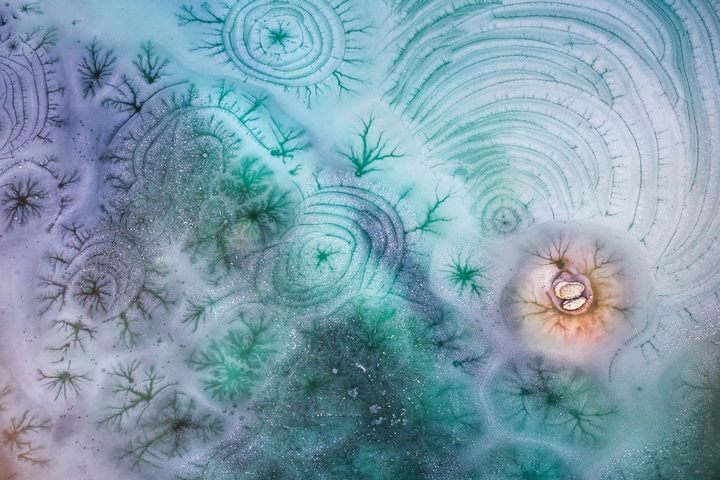 Our Favorite Abstract Wonders of 2022
Mesmerizing photographs show the beauty of our wild, fragile planet.
It's not hard to imagine what drove our Paleolithic ancestors to begin creating art on cave walls back in 39,000 BCE. After all, the world around us is often shockingly, even hauntingly beautiful. In our series Abstract Wonder, we explore the stories of 2022 that featured unexpected moments of beauty, captured by photographers all over the world.
By Gemma Tarlach
When winter descends on Slovenia, the shallow waters of Lake Šobec morph into a dazzling work of fractal art. Using a drone and a little ingenuity, amateur photographer Aleš Komovec captured images that would make even Elsa from Frozen gasp.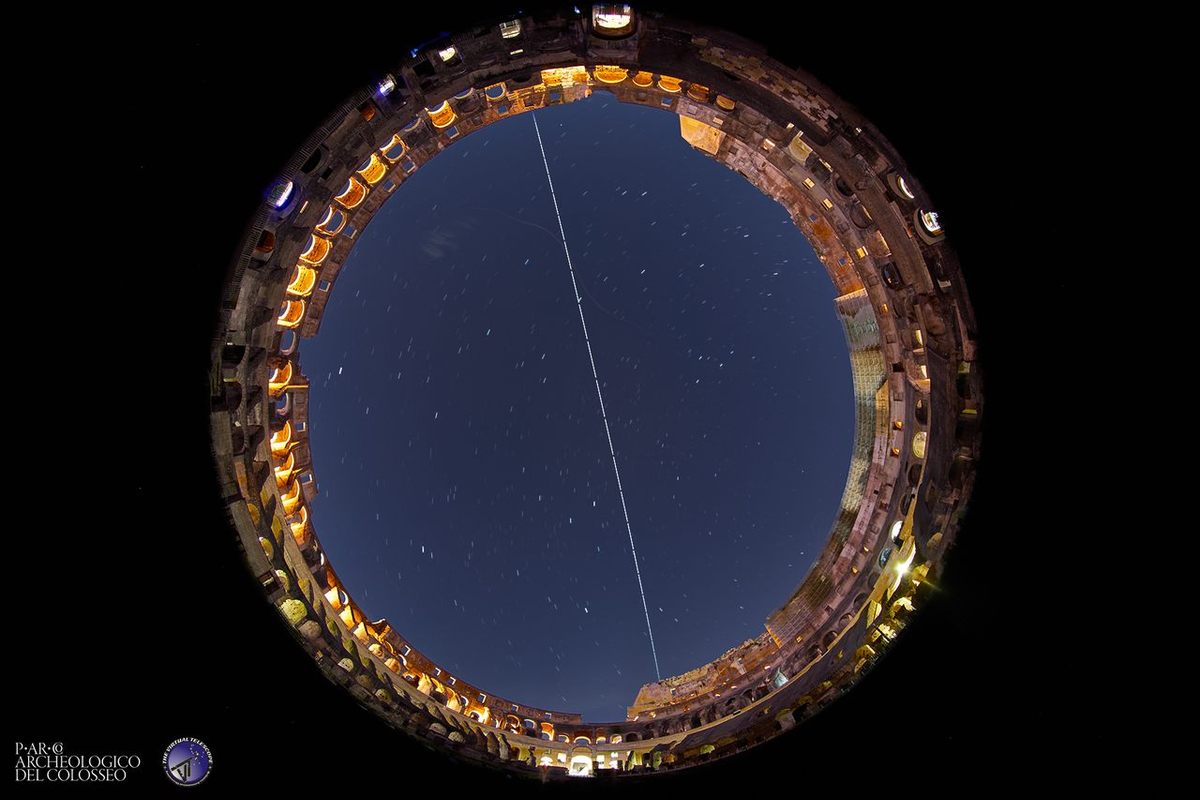 By Gemma Tarlach
It's a rare, serendipitous moment when the future of humanity visually intersects with its ancient history. Astronomer and astrophysicist Gianluca Masi managed to immortalize such a sight, when the International Space Station (ISS) passed directly over the nearly 2,000-year-old Colosseum in Rome.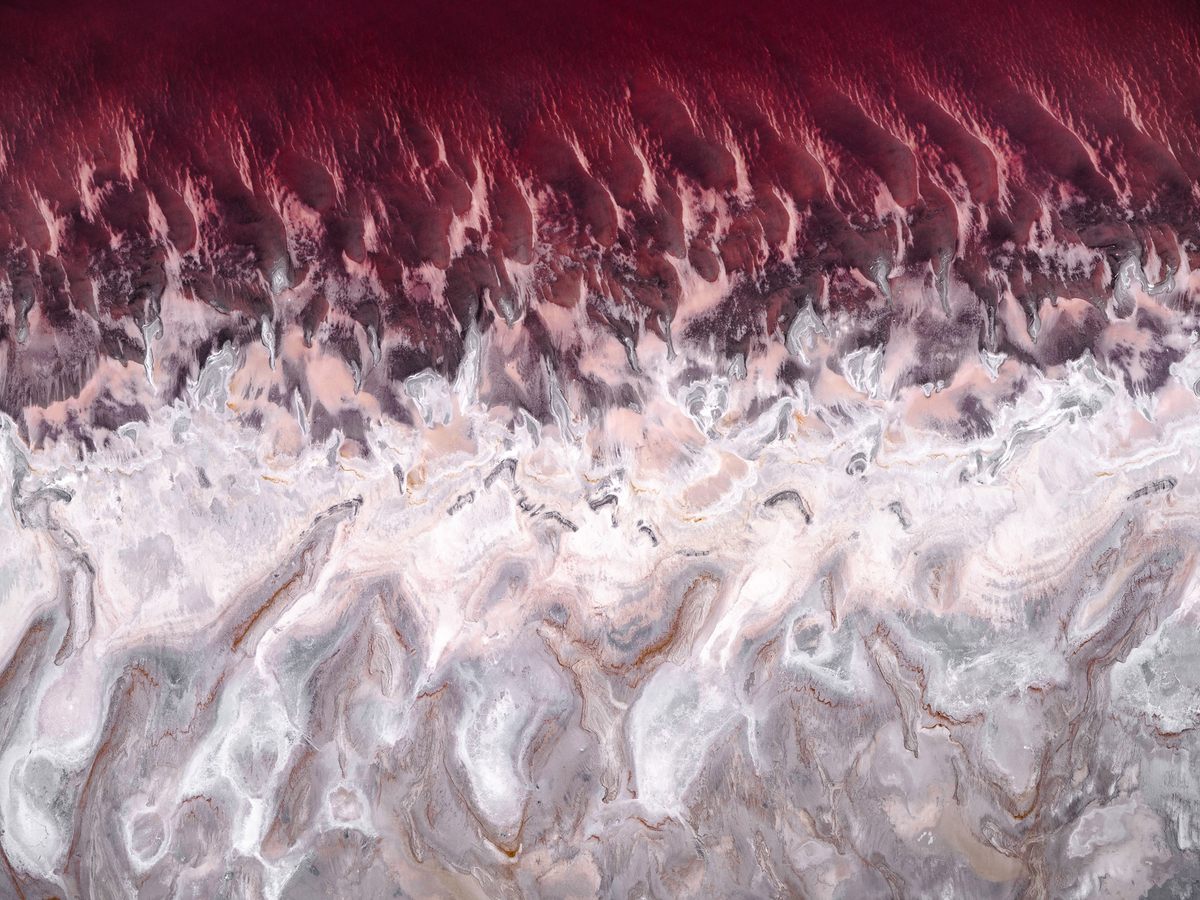 By Gemma Tarlach
Photographer Tom Hegen has been chasing these naturally occurring Rothkos at the world's salt flats for years. In the latest installment of his "Salt Series," he journeyed to Utah's Great Salt Lake via helicopter to capture immense expanses of color made by flamingo-pink brine shrimp, pale green and vermillion Dunaliella algae, and other microbes.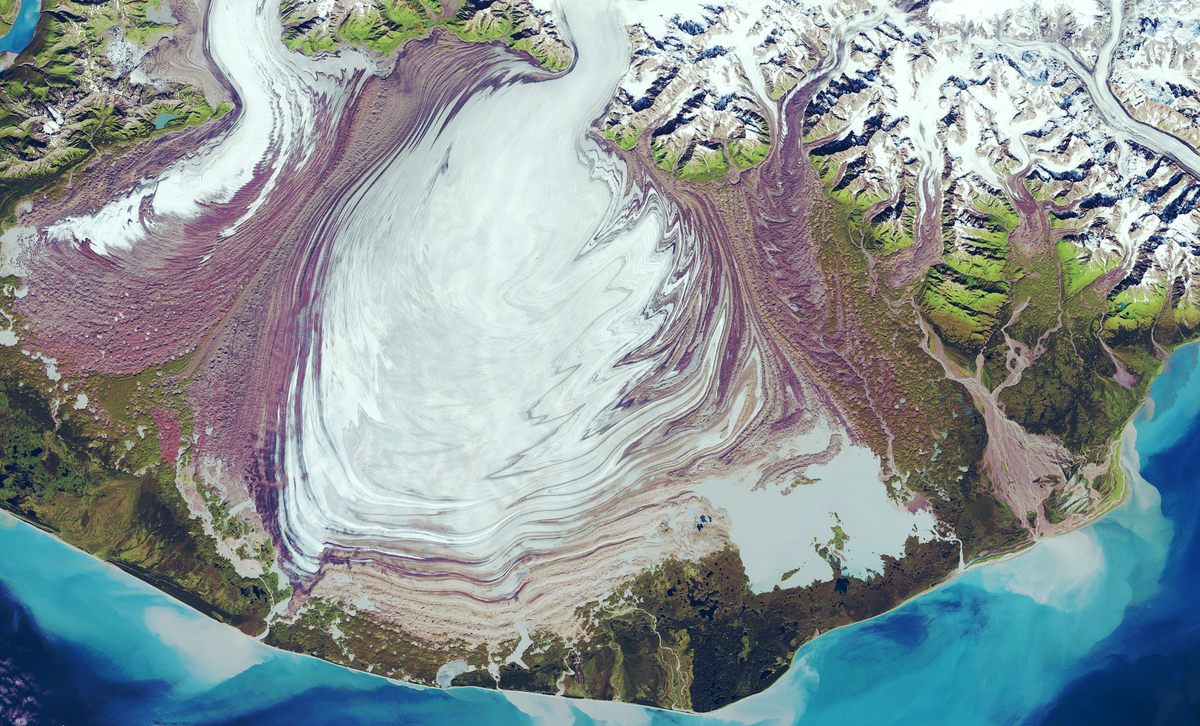 By Gemma Tarlach
Situated just past a corner of Canada's Yukon, the Malaspina Glacier, or Sít' Tlein in Lingít, sprawls for some 1,500 square miles, making it the largest glacier in all of North America. Ancient, immense, and on the move, this ever-evolving ice field has a great deal to tell scientists about climate change.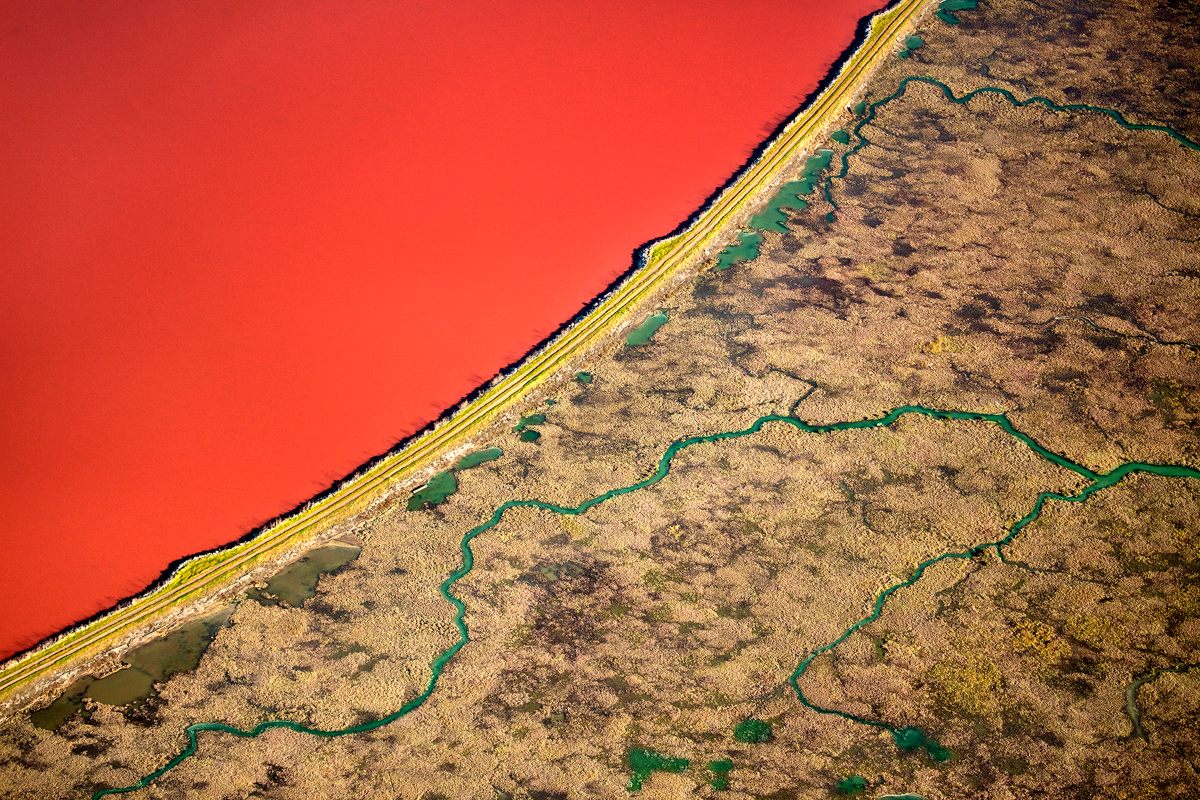 By Skylar Knight
From an aerial view, the salt ponds of South Bay look like a canvas splashed with vivid scarlet, emerald, and other shades seldom associated with aquatic landscapes. Over more than a century, the high salinity levels here have caused microorganisms to thrive—creating spectacular patterns in the process.