Caught: A 50-Pound Carp in the Middle of Los Angeles
Well done, Eddie.
Eddie S., of Compton, Los Angeles, has Mondays off work. So yesterday, LAist reports, he did what he always does with his free time—went down to MacArthur Park, walked to the northern edge of the lake, and set up a couple of fishing lines.
Shortly after—following about ten minutes of blaring bait alarms, a nerve-wracking reel-in, and a netting process that soaked his shoes—he posed with his catch: a 50-pound carp. (The biggest carp ever caught in California was 52 pounds.)
This was not beginner's luck. Eddie, who has been fishing since he was nine years old, is a founding member of MacArthur Park Lake's premiere angling society, California Ghetto Carping. LAist profiled the group about two weeks ago, after another founding member, Big Serg, pulled in a 35-pounder. Eddie's catch required a fair amount of local knowledge—as he was reeling in, he switched positions onshore to avoid snagging his line on a sunken shopping cart.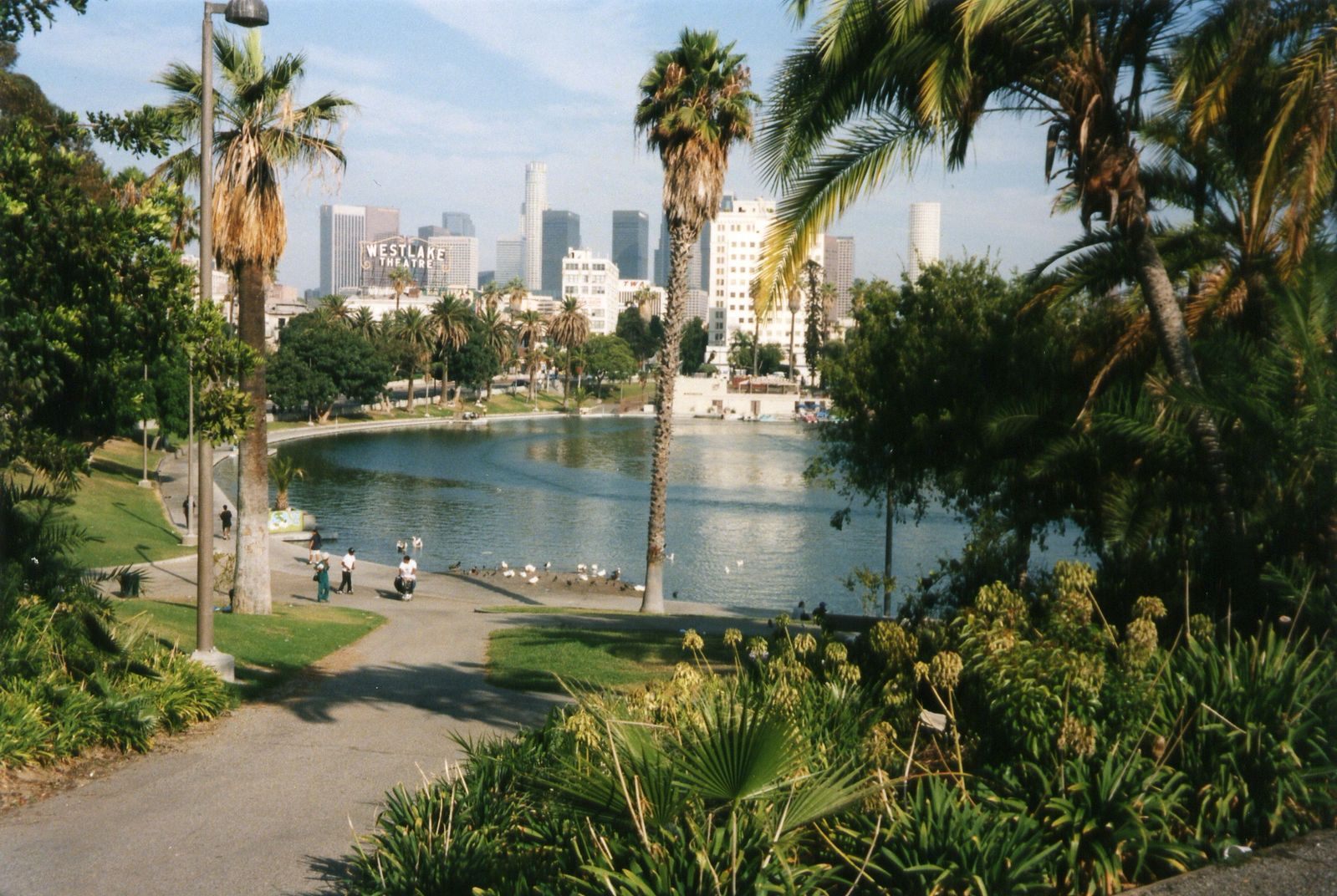 There are about a hundred Ghetto Carpers casting their lines in public parks around LA County. All members practice catch and release, and many like to teach neighborhood kids about the benefits of fishing.
MacArthur Park Lake is one of their most sought-after destinations. The California Department of Fish and Wildlife has regularly stocked it with carp and trout since the mid-1990s, in an effort to encourage residents to fish.
It's clearly working. "I just landed the biggest fish of my life, today. Oh my god," Eddie told LAist. "I've seen all kinds of species and all kinds of fish, but I've never seen fish get that big."
Every day, we track down a fleeting wonder—something amazing that's only happening right now. Have a tip for us? Tell us about it! Send your temporary miracles to cara@atlasobscura.com.