For Sustainable Coffee, These Ships Take to the High Seas
The old-fashioned way is also the carbon-neutral way.
The De Gallant, a grand, century-old ship, looks at odds with the other vessels bobbing in Penzance Harbor. Her sweeping sails propelled her and her cargo here, thousands of miles across the Atlantic—from the mountains of Colombia to this small port in Cornwall, at the foot of the United Kingdom.
On this particularly overcast day, the ship's crew unloads sacks stuffed with coffee beans, cacao, and cane sugar, hoisting them onto the docks. Soon, they're carted off to nearby cafés and restaurants.
All of those items have something in common. "I really wanted to focus on products that wouldn't grow in our bioregion here," says Alex Geldenhuys, a shipbroker and the founder of New Dawn Traders. Her "experimental sail cargo company" has a mission, Geldenhuys says. "To create a form of trade that interacts with the world without imposing on it."
Cost-effective bulk carriers eclipsed commercial sailing ships in the 1950s, since they didn't require expensive repairs and sail-trained crew. Yet modern cargo ships are responsible for a host of environmental issues—the noise pollution that disrupts marine wildlife, the cross-contamination of seawater and ecosystems, and of course, incredibly high carbon emissions. In fact, according to the United Nations International Maritime Organization, if ocean shipping were a country, it would be the sixth-largest carbon emitter, responsible for more CO2 annually than Germany.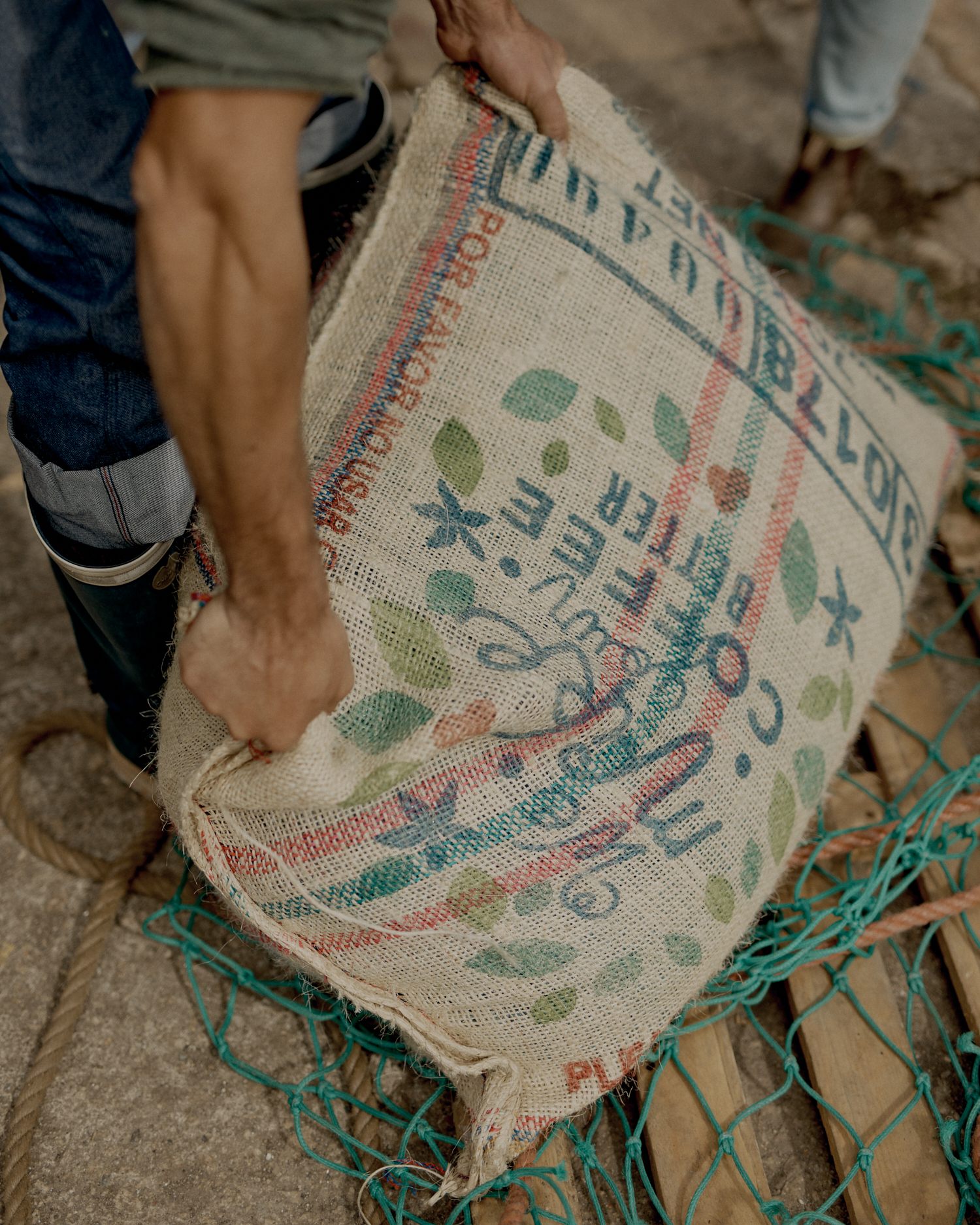 The reality of shipping's true cost led Geldenhuys to found New Dawn Traders in 2013, after a spell working on a cocoa plantation in Brazil. Looking around at all of nature's delicacies, she and a group of friends found themselves wondering: How could they bring such products back to Europe with minimal environmental impact?
Their answer was to revive an old form of shipping that relies mostly on wind power—aside from the occasional engine used to navigate into and out of a harbor. Sure, journeys are slower and less predictable, but the pay-off are products that are as close to carbon-neutral as can be. Through an online shop, customers can buy a variety of sail cargo products, such as honey, wine, and rice, while bakeries and restaurants tend to purchase products in bulk.
Although New Dawn Traders has no ships of its own, it acts as an important link for small, kindred-spirit suppliers worldwide. The company charters two ships a year and travels to several countries with them, carrying pollution-free products from places such as Portugal, Colombia, and the Caribbean. This year, 18 voyages into its existence, New Dawn Traders will buy their own ship.
Much of the cargo they carry is destined for Europe, which is one of the reasons New Dawn Traders is headquartered in the UK, specifically in Cornwall. Cornwall has a rich maritime history, with a trading past dating back to the Bronze Age. It all comes down to the geographical advantages. Cornwall sits at the crossroads of the English Channel, the Atlantic Ocean, and the Celtic Sea, and steady northeasterly winds drive the ships down trade routes.
But running such a unique business isn't always smooth sailing.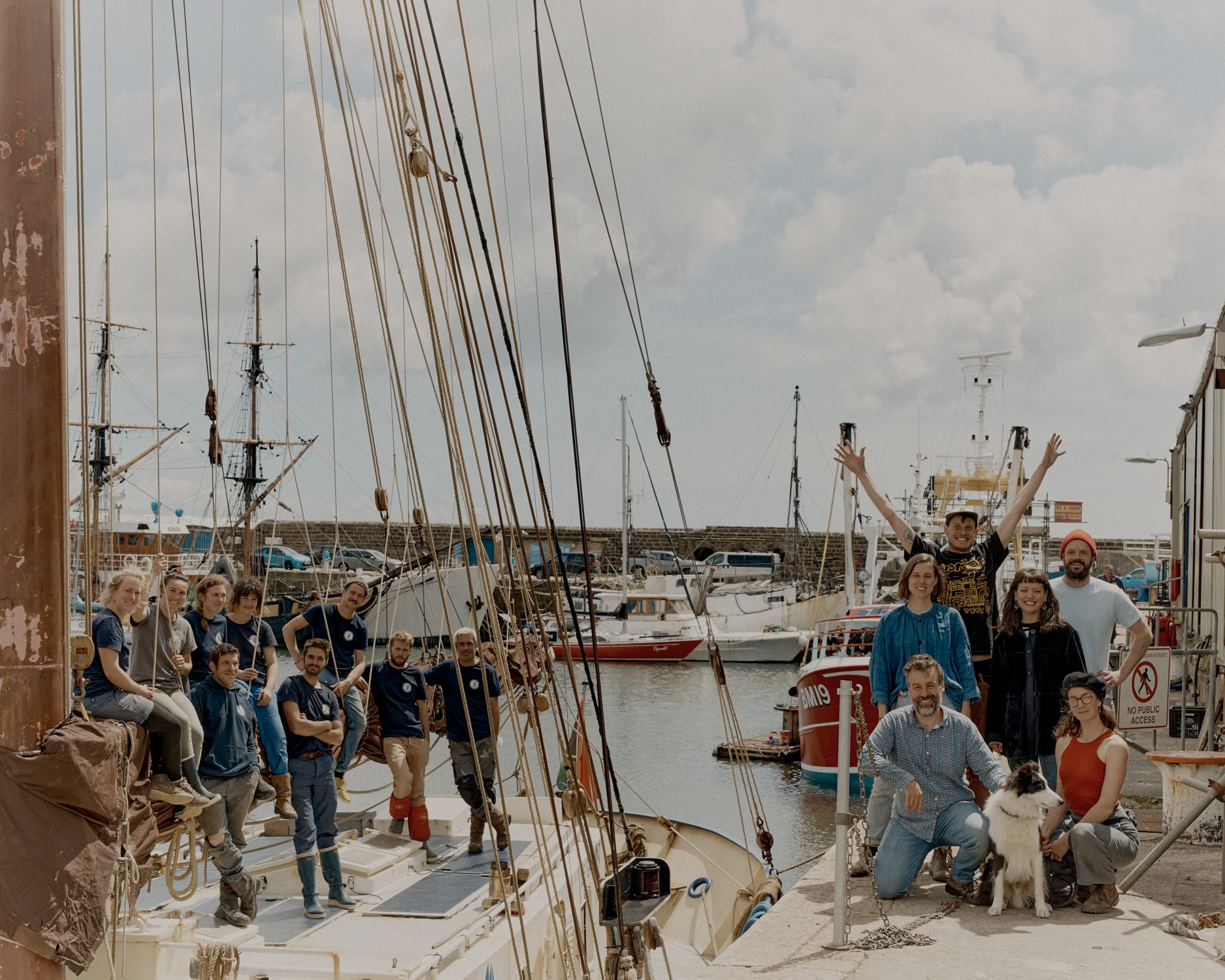 "After the hard work of delivering a box of olive oil or a packet of coffee all the way from Portugal or Colombia to Cornwall, once it is off the ship we are competing against every other coffee that our customers have access to," Geldenhuys says."We live in a culture where we have so much choice at our fingertips and hundreds of brands vying for our attention, regardless of their different ethics."
New Dawn Traders is not looking to rival cargo trade, she says, but to create what they call a "zero compromise system" that has little to no impact on the environment. Shipping by sail, though not mainstream, is gaining traction—along with solar, electric, and hydrogen-powered voyages. In many cases, these are symbolic journeys, reminding consumers to be conscious of food miles.
A single sailing ship does trade on a smaller-scale, transporting 35 tons rather than the average 10,000 tons of a modern cargo ship. But size isn't everything. Sail cargo opens the door to micro-producers, who can access an export market previously shut off to them. Often, small, independent producers lack the business tools, marketing contacts, or the actual quantity of product to trade internationally. Shipping by sail encourages food sovereignty, as multiple producers can team up to fill a container for export.
A shorter, more direct supply chain also makes for a more intimate and transparent product. The most recent delivery of coffee carried by the De Gallant came from 11 producers who make up a co-operative in Tolima, Colombia. Their fincas, or farms, have been cultivated by the same families for generations. The end product is named Las Brisas, which, fittingly, translates as "the breeze." Geldenhuys estimates that, over more than five months, the De Gallant sailed an estimated 7,000 nautical miles for this coffee.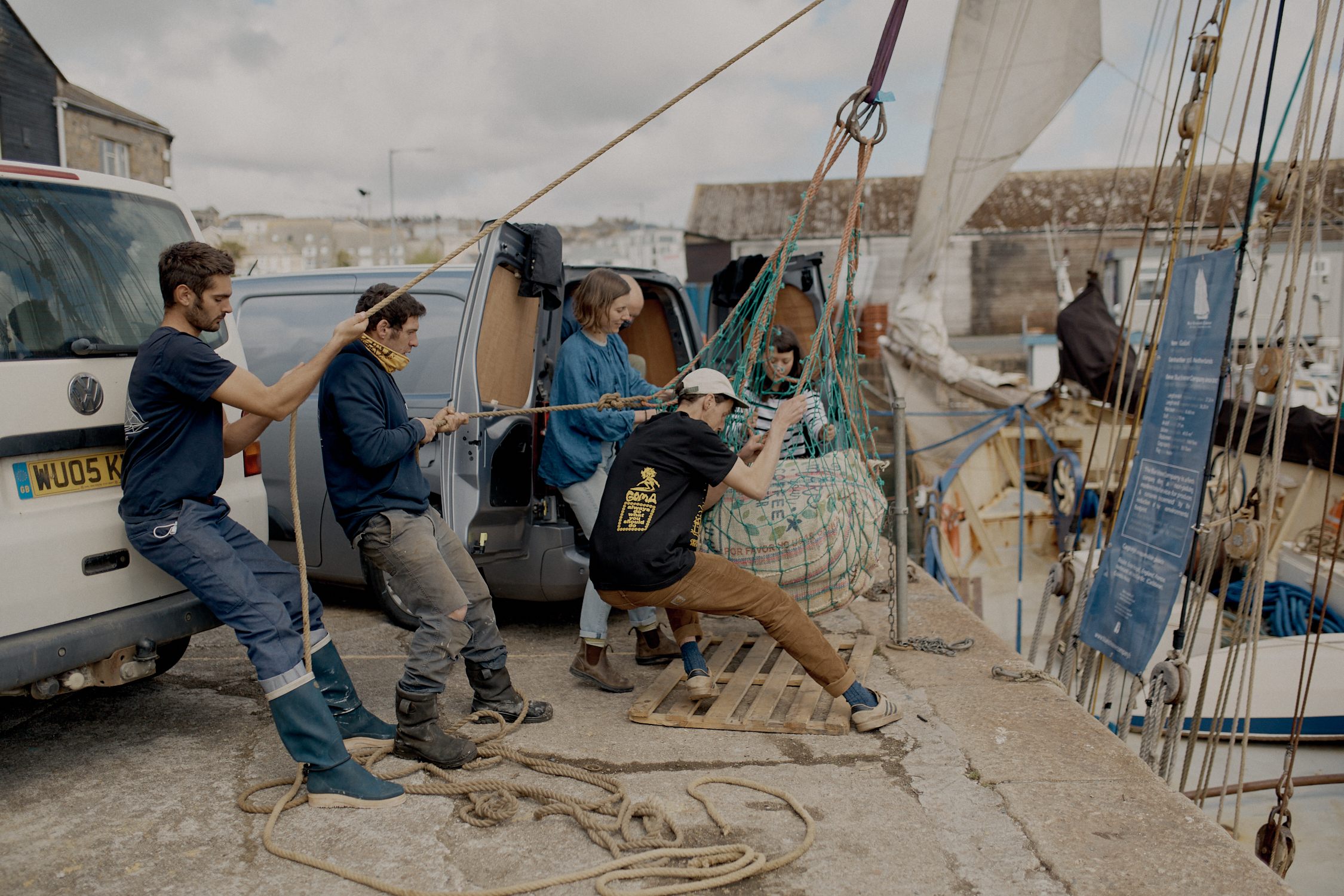 Yallah Coffee Roasters, a retailer in Cornwall which sells New Dawn Traders coffee, roasts the beans until dark and caramelly, and sells them at £14.00 ($17) a bag. It's not cheap, but the product is popular with a dedicated customer base who appreciate fair-trade values and a brew with a unique origin story. A report from Carvela Coffee noted that the price paid to coffee farmers for this year's shipment was almost 20 percent higher than the market rate.
The ecological and ethical implications have inspired even non-sailors to take to the seas. Deanne Malenfant joined the De Gallant as a volunteer in Amsterdam. A doctor by trade, she now works as a deckhand, finding it the perfect way to "unplug from everything" out at sea.
Like the rest of the crew, Malenfant believes transporting cargo the old-fashioned way puts emphasis on imported food's entire journey, rather than just the final product.
"So many people just don't realize what goes into the banana that they have every morning," she says. "We often count the calories on food, but maybe its carbon footprint should be labeled instead, to make people more conscious."
Gastro Obscura covers the world's most wondrous food and drink.
Sign up for our email, delivered twice a week.