Railway Engineers in England Just Solved a Sunny, 175-Year-Old Mystery
The creator of the Box Tunnel built in a secret birthday present for himself.
Ever since the completion of the Great Western Railway, in the 1840s, intrigue has swirled around the Box Tunnel, a long, steep bypass near Bath, England. Unlike many tunnel rumors, these were sweet rather than sordid. The question was this: did the railway's creator, Isambard Kingdom Brunel, really have the tunnel carved in such a way that when the sun rose on his birthday—April 9th—it would be flooded with light?
This past Sunday, April 9th, the railway's current engineers decided to test the rumor once and for all. They weren't disappointed.
"When you look from the east portal, the cutting provides a lovely V-shape," communications manager Paul Gentleman told the Guardian. "The sun rose from the left and was shining directly down the tunnel. We couldn't see how far."
While the west side's view wasn't quite so impressive, the engineers generously chalked that up to centuries of dirt and grime.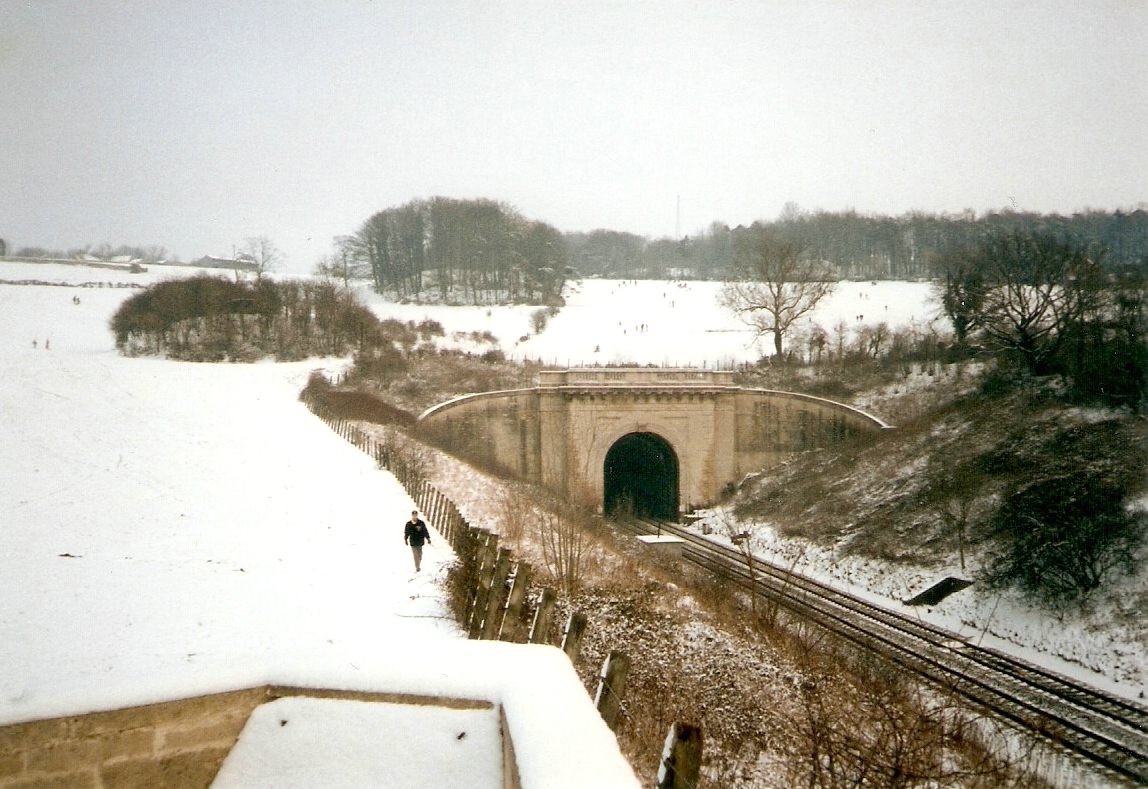 The tunnel, which stretches nearly two miles between Bath and Chippenham, was completed in 1837. The idea that Brunel had included this Easter egg began circulating soon after, in an article in the Bristol Mirror in 1842. Since then, historians and mathematicians have attempted to determine whether the trick is atmospherically and geometrically possible, and have come to various conclusions.
This year, the line was closed for construction, giving the engineers a good opportunity to see for themselves.
"It was fascinating to watch the sun as it nestled in the centre of that V as it rose," Gentleman said. "Quite an astounding sight."
Every day, we track down a fleeting wonder—something amazing that's only happening right now. Have a tip for us? Tell us about it! Send your temporary miracles to cara@atlasobscura.com.