How We Forgot the Bobbed Haired Bandit
In the 1920s, the armed robber Celia Cooney unintentionally became a symbol for the women's movement.
On a cold January night in 1924, a young woman flaunting a stylish bobbed haircut slinked into the Thomas Roulston grocery store in the Park Slope neighborhood of Brooklyn, New York. She was dolled up in a fine sealskin coat, beaded gray dress, black shoes, and stockings. Just as the male clerk was wrapping up her order of a dozen eggs, she suddenly whipped out a .25 automatic pistol from her fur coat and shouted: "Stick 'em up! Quick!"
"Then up they went, both arms together, like one of those monkey's you buy on a stick with a string at the ten cent store," the woman would later recount. "I thought, 'Gee, that would make a pretty toy for my baby.'"
The grocer and five other clerks had become the first victims of the eventually infamous "Bobbed Haired Bandit"—a now-forgotten criminal who was an icon of liberated women in 1920s New York. For three and a half months in 1924, married couple Celia and Edward Cooney embarked on a series of armed robberies around Brooklyn, inspiring tabloid news stories, satirical cartoons, and political and cultural agendas. Depending on what paper you read, the Bobbed Haired Bandit was a ruthless libertine, a heroine of the lower class, a weak woman controlled by her husband, or a trailblazer of the feminist movement.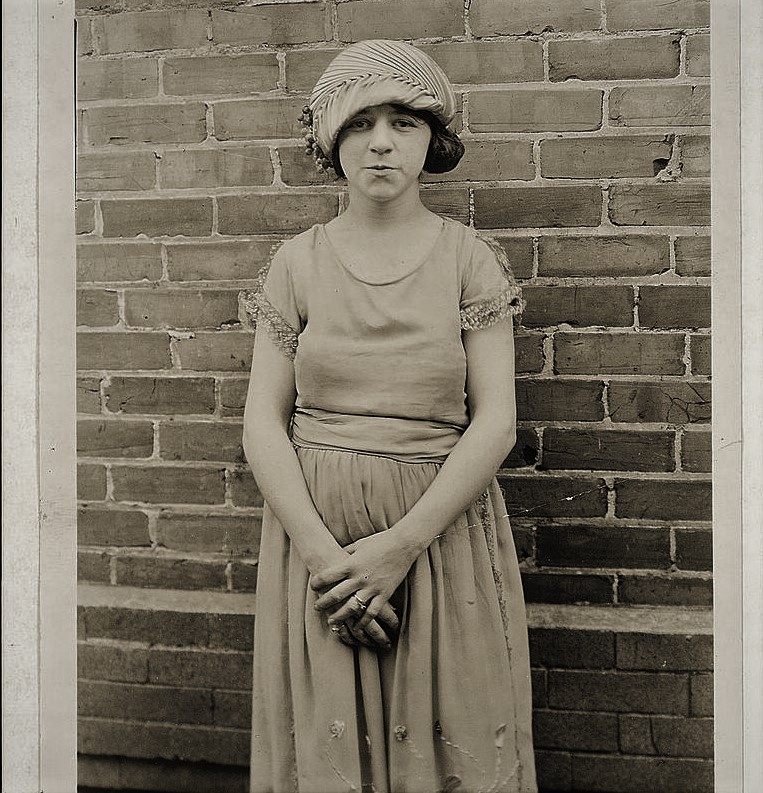 The "Bobbed-Haired Bandit and Her Tall Companion" can be thought of as an early iteration of the 1930s gangsters Bonnie and Clyde, says Andrew Mattson, co-author of The Bobbed Haired Bandit: A True Story of Crime and Celebrity in 1920s New York. Ultimately though, it was Celia's five-foot frame, fashionable 1920s style, and "baby automatic" that stole newspaper headlines.
"She became such a big sensation in the papers because she was a woman with a gun driving a fast car, and that was exciting, that was titillating," says Mattson. "She was a bobbed-haired woman in the 1920s, so she became a symbol of everything that was wrong with 'women these days.'"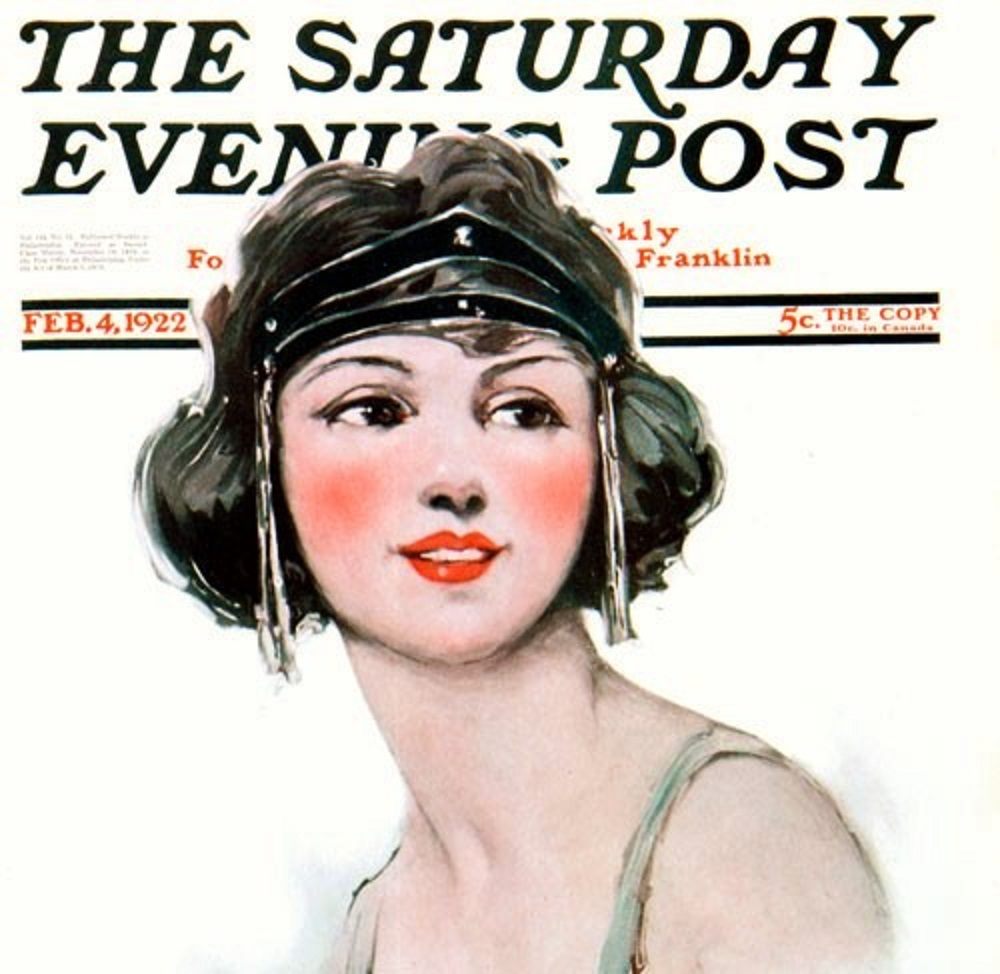 The era of Prohibition in the early 20th century was a period marked by poverty, deep schisms in social class, gangs, and high crime rates. While it wasn't uncommon for women to be involved in an array of criminal activities, they were almost always accomplices to men. A woman might carry and conceal a gun, but the male gangster would usually be the one doing the shooting. And yet, according to witnesses and victims, the Bobbed Haired Bandit seemed to be in charge, says Mattson.
"This was a narrative that was attached to a lot of the fears of the era," he says. "This was the era of the flapper, women smoking, women getting the vote, women driving cars, and doing nontraditional jobs. [Robbery] was another nontraditional job that women were moving into."
Some New Yorkers saw her as a celebration of female empowerment, while others saw her as a symptom of the corrupted modern woman. But while the newspapers drew up their own picture of the Bobbed Haired Bandit, Celia Cooney never intended on being a bold figure for women's rights.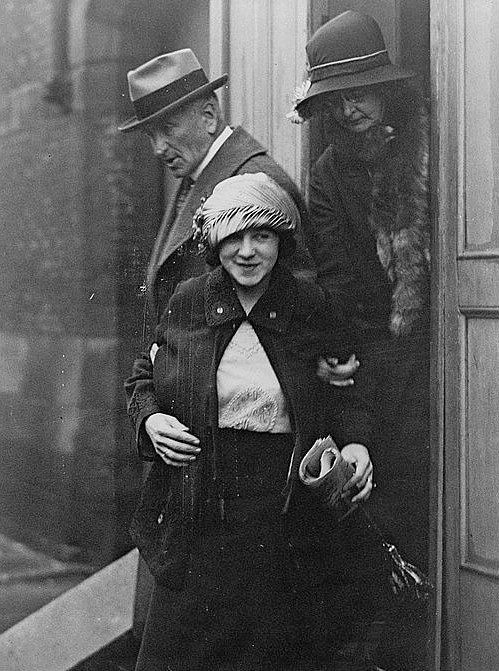 Celia was born in a basement in a New York City apartment. She and her eight older siblings were neglected by their parents. Both parents were uneducated, and their father drank heavily. According to reports at the time in The New York Times and New York World, the children were sent out to beg on the streets and were eventually placed under the care of their aunt.
At the age of 16, Celia became independent and began her career as a laundry worker in 1919. She married Ed Cooney on May 18, 1923. The 20-year-old bride and 25-year-old auto repairman were maintaining a mediocre but happy lifestyle in a small room in Bedford *(Bedford-Stuyvesant and Prospect Heights in Brooklyn today), when Celia became pregnant. She dreamed of providing a well-furnished home for her husband and family—the kind she saw in the movies, magazines, and shop windows.
Celia later revealed that "this was something she was doing not because she was a female bandit queen," says Mattson. "She was stealing money so she could buy a bedroom set and a dinette set for her home. She very much saw herself as a traditional wife and mother-to-be."
The Cooneys targeted mostly smaller victims—drug stores, groceries, and markets in Brooklyn. Each job was orchestrated in a similar manner: Celia would be the first to draw her weapon as Ed stood menacingly at six-feet-tall near the back of the shop with two guns. Ed collected the money from the cash register (usually amounting to a few hundred dollars) and drove them off in a mad dash. The papers usually played up Celia's role in the robberies, while Ed took the side seat.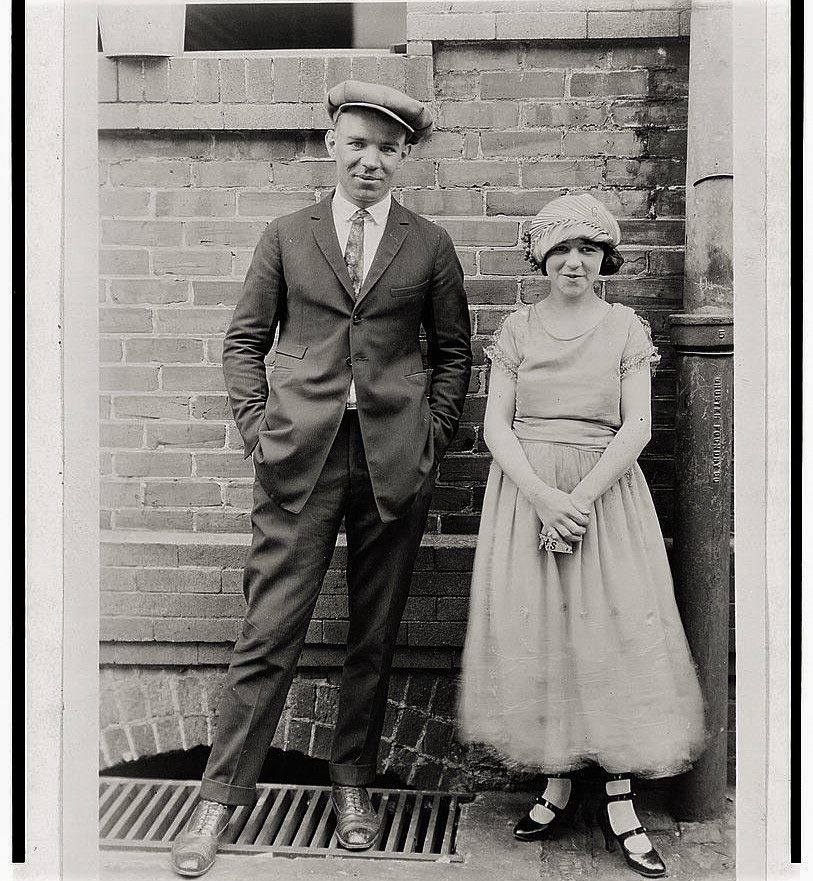 The Bobbed Haired Bandit became a local celebrity and household name. Iterations of "Bobbed Bandit" and "Gun Girl" were plastered in headlines of almost every local paper from the Daily News, New York Post, Brooklyn Eagle, and New York Times. She was even worked into vaudeville routines, songs, and poems, such as this one published in the Brooklyn Standard Union:
Still she progresses.
The girl with the bob 
Is right on the job
And, in the Holdup Clan
She has proven that she
The equal can be
Of any bandit man
"How Celia was portrayed had less to do with her and more to do with the presumed biases of the audience of the papers and the editor's and reporter's attitudes about gender," says Stephen Duncombe, co-author of The Bobbed Haired Bandit.
Some of the papers even used her to mock how the city's mayor and police force were powerless and ineffective in controlling a crime-ridden New York. Faced with such ridicule, police set up a massive hunt for the Bobbed Haired Bandit, placing roadblocks and arresting and stopping all bobbed-haired women who looked suspicious. *Author F. Scott Fitzgerald claimed his wife Zelda Fitzgerald, who sported the popular bob and drove a car, was even stopped on Queensboro Bridge in Queens and accused of being the infamous bandit.
"The police would claim they had caught the Bobbed Haired Bandit, only to have it turn out it was another woman [criminal]," says Duncombe. The police even imprisoned one Helen Quigley for a month and a half, causing Celia and Ed to leave behind a note at their next stint that mocked their failed efforts:
"You dirty fish-peddling bums, leave this innocent girl alone and get the right ones, which is nobody else but us, and we are going to give Mr. Hogan, the manager of Roulston's, another visit, as we got two checks we couldn't cash, and also ask Bohack's manager did I ruin his cash register. Also I will visit him again, as I broke a perfectly good automatic on it. We defy you fellows to catch us."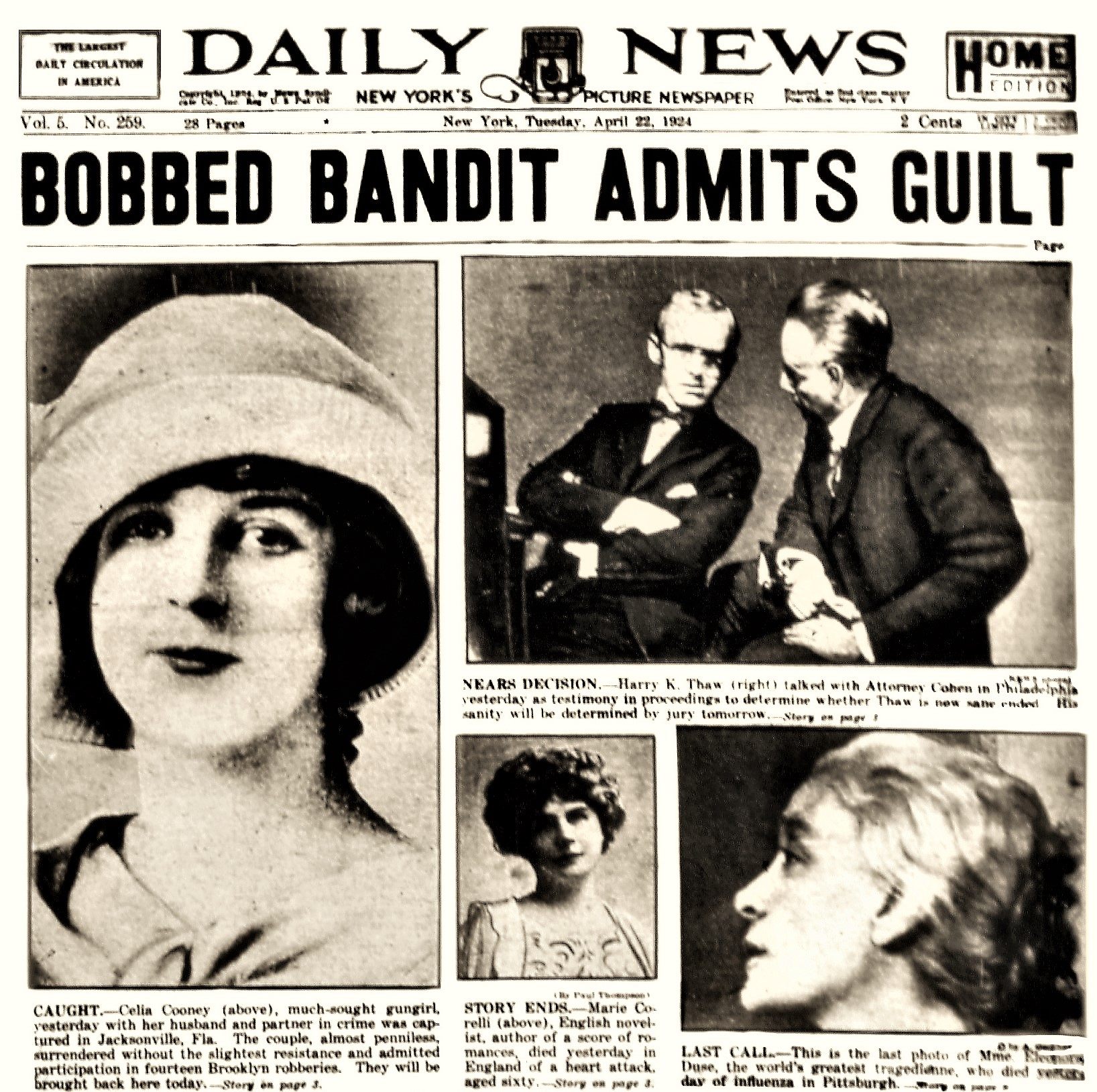 The Cooneys' robberies came to an alarming halt on April 1, 1924, at the National Biscuit Company's payroll office. The cashier there tried to make a grab for Celia, who stumbled back and fell over a chair. Thinking she had been struck or cut, Ed fired two shots, injuring the cashier (many of the papers incorrectly stated at first that Celia had been the shooter). It was the first and only time anyone had been hurt in one of their robberies.
The pair fled in a panic, leaving behind $8,000 in an open safe. They moved to Florida, where Celia gave birth to Katherine. However, the baby became ill and died eight days after she was born. The Cooneys were eventually identified and caught after the police searched maternity wards in Florida.
They both pleaded guilty and were sentenced to a maximum of 20 years in prison. Paroled after seven years, Ed and Celia had two sons, Patrick and Edward Jr., who would not learn of their mother's bandit past until her death on July 13, 1992. She had kept her and Ed's string of robberies a secret for 50 years.
"It was a terrible, terrible shock," her son Ed told Mattson and Duncombe. "I mean I just never dreamed that any of this had taken place."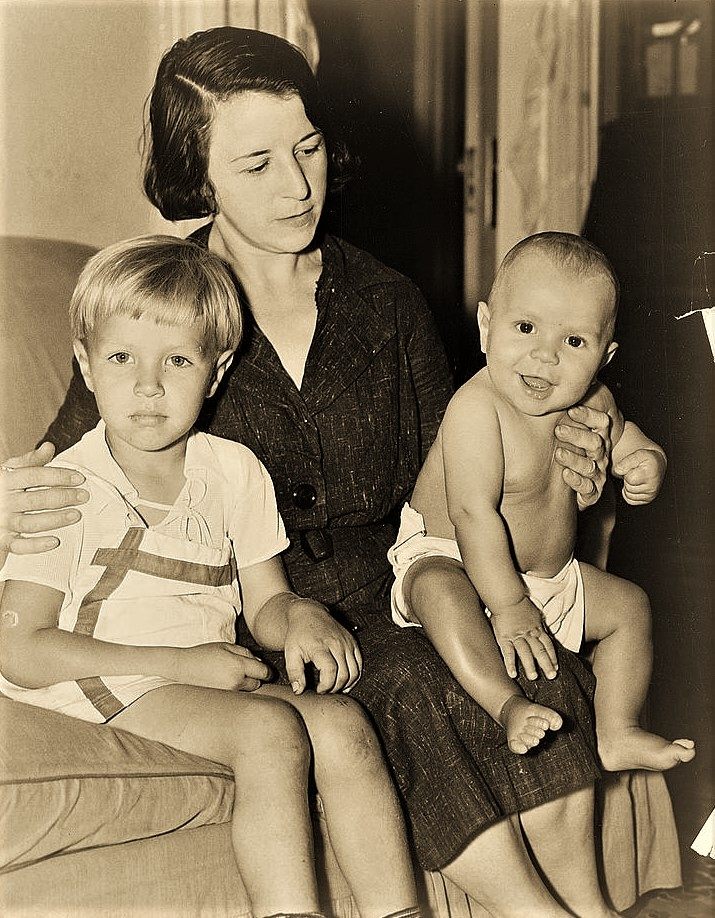 When the Bobbed Haired Bandit and Her Tall Companion were at last captured, the mystery and allure of their tale quickly vanished. Celia Cooney had been portrayed as a vicious, gun-bearing woman overturning moral convention, but in reality she'd taken up robbery so she could live a middle-class life as a mother and wife. She later outwardly rejected the idea that she was a gender revolutionary, says Mattson. Unintentionally, Celia and the Bobbed Haired Bandit became a lightning rod for debates of the time.
"We really liked Celia Cooney. It's really hard not to fall for her," says Mattson. "She really is both a character and a heroine. While she was breaking the law, she was the little person of the working class who you could identify with."
*CORRECTION: This post has been updated to reflect that Bedford is today referred to as Bedford-Stuyvesant and Prospect Heights, Brooklyn. 
*CORRECTION: This post previously stated that singer Ella Fitzgerald was stopped and accused of being the Bobbed Haired Bandit in 1924. It was F. Scott Fitzgerald who claimed his wife, Zelda Fitzgerald, had been stopped and detained by police on Queensboro Bridge in Queens on suspicion of being the Bobbed Haired Bandit.