7 Unforgettable Stories for Black History Month
Meet some of the artists, archivists, students, and descendants rediscovering and preserving the past.
In the Atlas Obscura archives you'll find hundreds and hundreds of stories of Black history—unforgettable tales of resistance, inspiration, ingenuity, and joy. But as we celebrate Black History Month 2023, we don't want to overlook the people rediscovering and preserving this vital history, from the researcher who unearthed a missing moment in film history to the descendant documenting the legacy of Oregon's Black loggers and the foundation keeping Zora Neale Hurston's memory alive in a small Florida city.
by Line Sidonie Talla Mafotsing, Editorial Fellow
While looking through a box of unidentified film reels in 2017, Dino Everett, a film archivist from the University of Southern California, did not expect to unfurl a section of film showing a Black couple dressed in costumes typical of minstrel shows locked in a romantic embrace. The short, only 20 seconds long, showed the pair kissing, swaying, kissing again and just smiling at each other. Everett had rediscovered a lost moment in film history: William N. Selig's 1898 short film Something Good-Negro Kiss, the earliest known depiction of black intimacy on screen.
by Giulia Heyward
When Jerri Bell first wrote about the Golden Fourteen, their story only took up a sentence. These 14 Black women were the first to serve in the U.S. Navy, and Bell, a former naval officer and historian with the Veterans Writing Project, included them in a book about women's contributions in every American war. But even after the book was published, Bell couldn't get their story out of her head. Now she's writing another book detailing the lives of the Fourteen who somehow found employment in the muster roll unit of the U.S. Navy in Washington DC during World War I.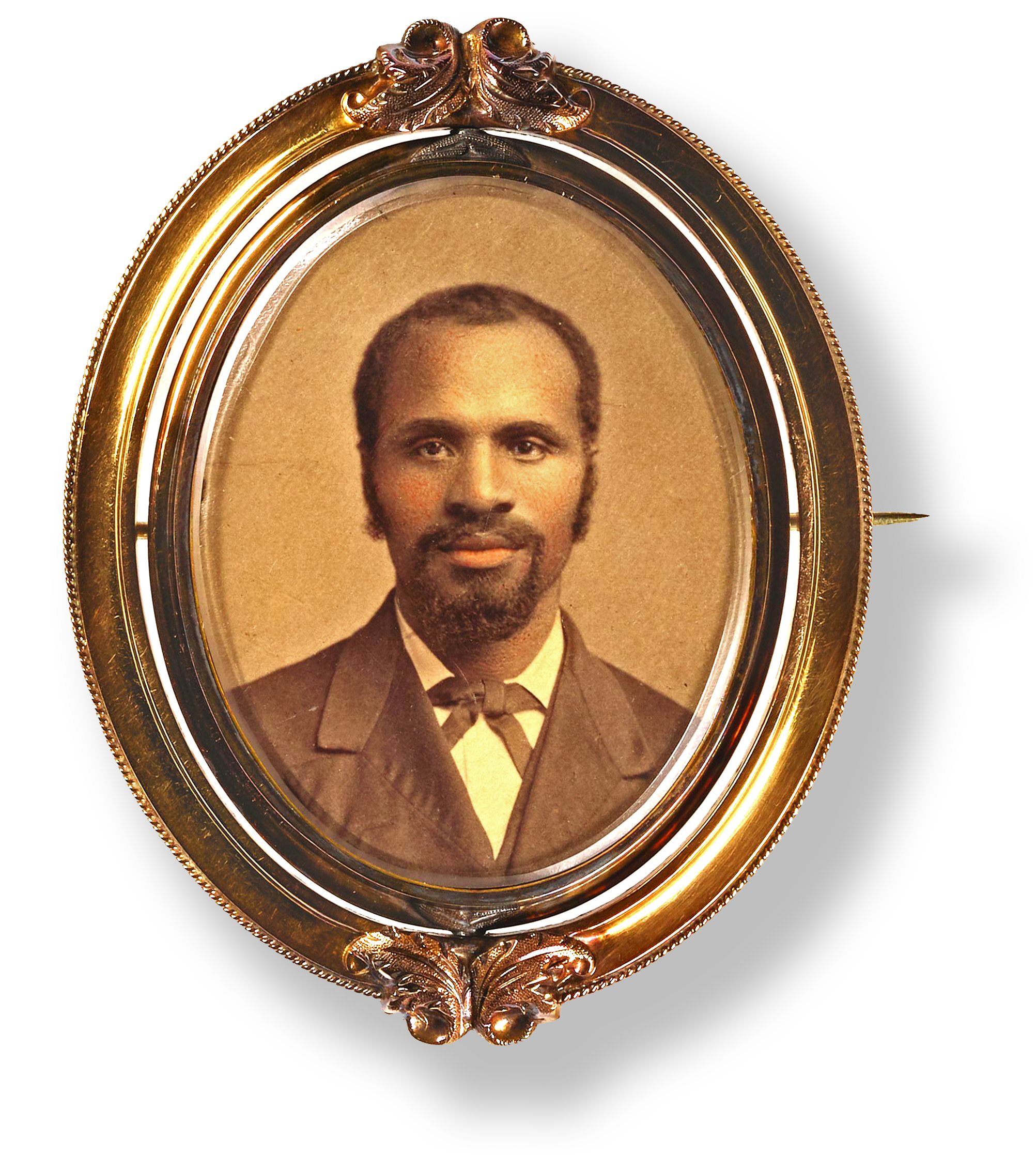 by April White, Senior Editor/Writer
The names James P. Ball, Glenalvin Goodridge, and Augustus Washington may not be widely known, but each man was a pioneer from the dawn of the photographic era, and each produced images that tell a story of Black life before the Civil War, as well as the role artists played in abolition. The Smithsonian American Art Museum recently acquired a 283-piece collection of their work and that of other Black artists from the mid 1800s, which includes one-of-a-kind images of abolitionists and early examples of photographic jewelry.
by Benoît Morenne
In the aftermath of a 1942 race riot in Alexandria, Louisiana, the U.S. military reported that 33 Black servicemen had been injured and none had been killed in an altercation with predominantly the white military police force. But eyewitnesses to the event claimed that about 20 or more Black men had died. Now, the Black community and local historians are reckoning with what might have been one of the bloodiest racial conflicts in World War II America.
by Michelle Harris
In the early 1900s Maxville, a logging town in Oregon, was a thriving community of a few hundred people—and it was unusually diverse for a state which excluded Black people from settling within its boundaries until 1926. Bowman-Hicks, the Missouri company that owned the town, like other lumber companies in the area, recruited skilled loggers from the South, regardless of race. Today the site is a ghost town but Gwen Trice, who discovered her father worked as a logger in Maxville, has committed herself to documenting Oregon's Black logging history.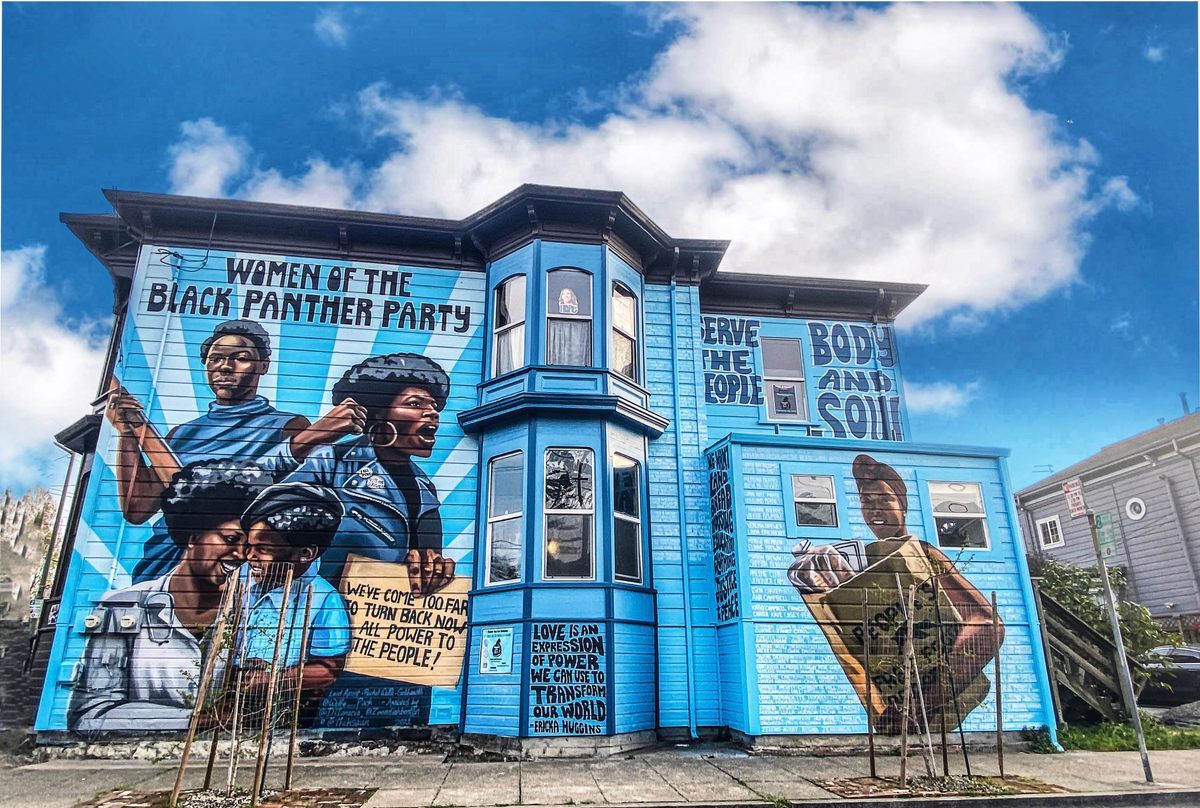 by The Atlas Obscura Podcast Team
In the days after the Black Lives Matter protests following George Floyd's murder in the summer of 2020, Jilchristina Vest watched murals bloom on the plywood fortifications in her West Oakland neighborhood. They were beautiful images of tragedy, each a tribute to a Black person who had died at the hands of law enforcement. Those memorials inspired Vest to commission a different kind of mural on the side of her home. This artwork was "going to be about Black joy," a 30-foot-tall celebration of the women of the Black Panther Party.
by Tunika Onnekikami
As far as Marjorie Harrell knew, her sophomore English teacher in 1958 was just an old woman—quiet, tired, a bit sick. It was only after the teacher died a couple of years later that Harrell learned that she had been one of the most unique, critical figures in Black literature and culture during the 20th century. Harrell, a historian who grew up and still lives in Fort Pierce, Florida, a small coastal city halfway between Miami and Daytona Beach, realized years later that her teacher was Zora Neale Hurston, the world-renowned author of Their Eyes Were Watching God—a 1937 novel considered a classic of both the Harlem Renaissance and the American South. For Harrell, that belated realization was a spark that led to the Zora Neale Hurston Dust Tracks Heritage Trail.