Raise a Glass to Our Readers' Favorite Drinking Toasts
"The rest in your hair!" and other perfect sayings, cheers, and salutes.
Raise your glass and sing a song of celebration! It's time for a toast. We asked Atlas Obscura readers to send us their funniest, most heartfelt, most memorable drinking salutes, and our cup runneth over.
We received hundreds of submissions. They include old-country sayings passed down through multiple generations, goofy toasts heard at the local bar, and (unprintable) blue rhymes your embarrassing grandpa trots out on holidays. Many celebrate togetherness, or triumphing over a world that's trying to keep you down, but nearly all of them are unforgettable.
Fill your glass and check out some of our favorite submissions below. You might just pick up a few new ways to salute your crew. But either way, just for reading, here's to you!
To Your Health
May your beautiful lips never blister!
"It was my dad's favorite toast and he was the BEST! Every holiday and party started with that toast and still does, only now the second toast is, 'here's to dad!'" — Hedy Schmidtchen, Frederica, Delaware
May you live for as long as you want, and never want for as long as you live!
"This was a toast I've seen Bud Abbott (of Abbott and Costello) use many times." — Greg Firestone, Louisville, Kentucky
Strike hands with me. The glass is brim. The dew is on the heather. And love is good, and life is long, and friends are best together.
"A Scottish toast used in a Quaich Ceremony, for newlyweds. There is another verse after the one above, for the couple. I did not include it here." — Abbie Jenks, Pelham, Massachusetts
To absent friends, and to ourselves, as no one is likely to concern themselves with our welfare.
"It is a combination of two classic Royal Navy toasts; the former customarily given on Sundays and the latter on Wednesdays. We always toast seated, as is the naval custom." — lycanthropejeff, Savannah, Georgia
Health to those I love, wealth to those who love me.
— Kitty, United States
I drink to myself and another and may that other be he who drinks to himself and another and may that other be me!
"I have fond memories of my mother often lifting her glass with this toast, many moons ago. I don't know where or when it originated." — Gini Kuhn, Denver, Colorado
You're born in pain, you live in fear, you die alone, Merry Christmas.
"Heard it at a holiday concert of Scottish musicians. So, so Scottish. And you don't need to wait for Christmas." — Bob Hicks, Florida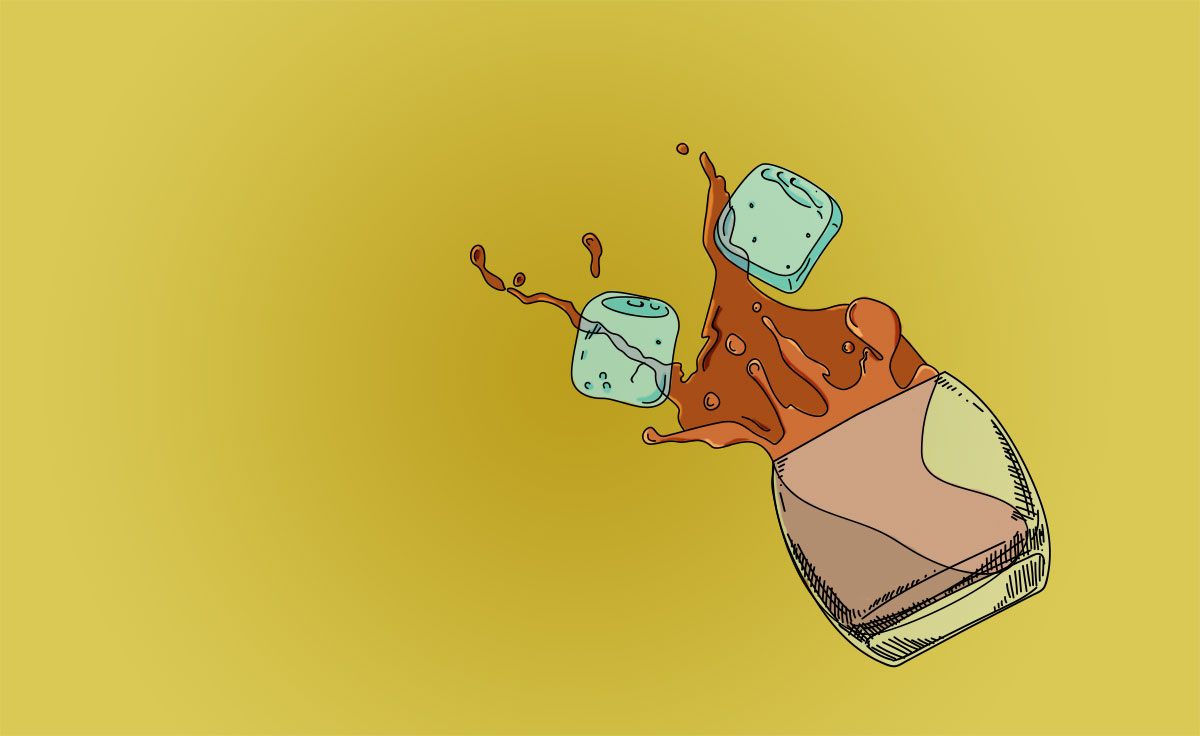 ---
To the Poets, Philosophers, and Wise Men and Women
We lit the candle from both ends, it wouldn't last the night, but ah my fellows and my friends, the flame it burned so bright.
— Robert Baker, Santa Ynez, California
May the best of the past be the worst of the future.
"Got it from an old friend of mine." — Roger Steinbrink, New Orleans, Louisiana
To high winds and mermaids!
"It says so much but one might have to think about it for a second to catch its drift. I don't remember who first shared it with me but it is one I come back to frequently and when I do, my companions often nod their heads in agreement." — Dorothy Granger, Bloomington, Indiana
Rejoice, and be of good cheer! For THEY are out there, and WE are in here!
"One of Hugh Hefner's friends announced his arrival at a quiet party with this joyful declaration. I like the idea of old drinking buddies having a close enclave, where knaves are not welcome." — Scott Myers, Rochester, New York
May our children have wealthy parents.
"Years ago, but as for who or whom… no clue. Seems pretty universal in terms of appeal (which I've tested in a number of countries and cultures) and ALWAYS bring out smiles and heads nodding in approval." — John Fogg, North Garden, Virginia
Here's to it, and from it, and to it again, and if you don't do it when you get to it, you may never get to it to do it again!
"I learned it when I was in my 20s, and a ski bum at a resort in Utah called Alta. We called it the 'Alta Toast.' It was fun to try to say when inebriated." — Leah Sanford, West Valley City, Utah
May the roof above these friends never fall in, and may the friends beneath this roof never fall out.
"I can't remember when or where I first heard it, but it became a tradition at an annual Christmas party that my late husband and I had each year for friends and family. Many of them are gone now, so the toast is dear to my heart." — Shirley Outen, Plant City, Florida
I'll drink to those who do, I'll drink to those who don't, but never the ones who say they will and later decide they won't. But the ones I'll toast from the break of day to the wee hours of the night, are the ones who say, "I never have, but just for you I might."
"I think I first heard this from my sister's third husband, but I'm not positive!" — Diana Dunkley, Kansas
It matters not if the wine glass is half empty or half full, clearly there's room for more!
"Saw it on a sign, somewhere." — David Pue, Jacksonville, Florida
Here's to it, down to it, damn the man that can't do it, shovel it over to me cause I'm used to it!
"From my dad and his drinking days."— Frank, Colorado
Here's to roses and lilies in bloom, and you in my arms, and me in your room. A door that is locked, a key that is lost, a bird and a bottle and a bed that is tossed. And a night that is 50 years long.
"This was the favorite toast of the late Herb Caen, longtime San Francisco Chronicle columnist and man about town." — Keith Dawson, St. Paul, Minnesota
You're a gentleman and a scholar and a good judge of bad liquor.
"My grandpa had all sorts of great sayings. This is one of them." — Caryl Heard, Hoboken, New Jersey
We're only here for a short time, let's make it a good time!
"It was introduced in the early 2000s in Scotland. After our first round of golf, we went to the local pub and a local toasted us with that quote. It's something I try to do every day. 'I'm only here for a short time, make it a good time.'" — Bob Burdt, El Dorado Hills, California
Life is short, but sweet.
"The more popular form of cheers in Tanzania is 'maisha marefu,' which is Swahili for 'long life.' But once when I said this to someone, he responded, 'maisha ni mafupi, lakini ni matamu,' 'life is short, but sweet.'" — Jess Littman, Arusha, Tanzania
The wonderful love of a beautiful maid, and the love of a staunch true man, and the love of a baby unafraid, have existed since life began. But the greatest love, the love of love, even greater than that of a mother, is the tender, passionate, infinite love of one drunken sod for another.
"This poetic toast is painted into a very old and wonderful earthenware goblet that I have that was made in England. It makes me smile each time I read it." — Glen Cabbage, Boston, Massachusetts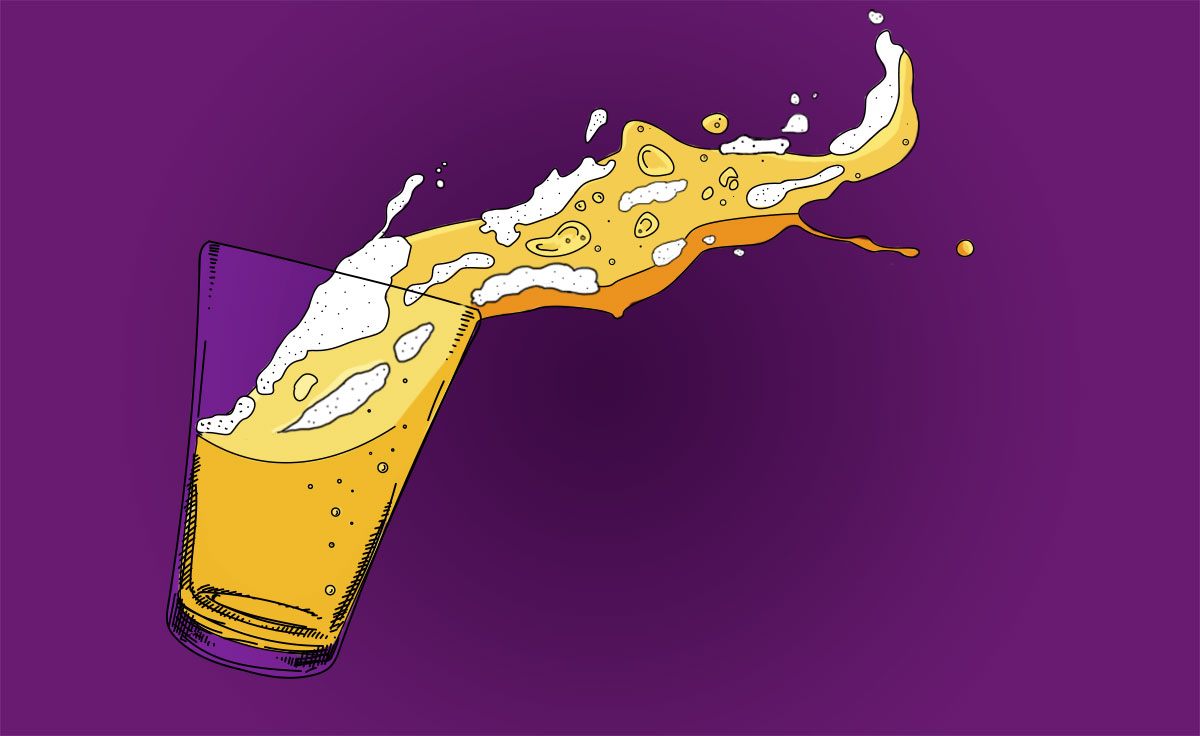 ---
To the Liars and Cheats
Here's to cheating, stealing, and drinking. May you cheat death, steal hearts, and always drink with me.
"My grandparents had all kinds of plaques with sayings and toasts on them. They were all over the walls of their basement bar (complete with a slightly out of tune piano for singalongs) and that was one of my favorites." — Kristen, New Hampshire
May you always lie, cheat, and steal. Lie beside the one you love, cheat the devil, and steal away from bad company.
"This toast was proposed by my wife's elderly uncle during our wedding reception. I've used it many times since then." — Hugh Smith, Diamondhead, Mississippi
May we never go to hell but always be on our way.
"I read it somewhere when I was in college and it has always stuck as a favorite " — Marie Albrecht, Canandaigua, New York
---
To Travelers and Those Far from Home
À nos amours!
"It means 'to what we love.' Learned it from a French friend." — Sebastian, Berlin
Por un buen principio y un buen final!
"I'm from the south of Mexico and we clink the upper part of the beer bottle (for a good beginning) then clink the lower part of the bottle (and a good end). Salud!" — Edgar Santos, Mexico
Ullas!
"This is our Bengali version of cheers!" — Prasadranjan Ray, Kolkata, India
Por ti, por mi, y por lo bueno que vamos a pasar.
"I was in college and a friend from Colombia taught me this toast from his country (if not the region he was from). It's done with two people (I think) but you touch the rims of the cups together when you say 'Por ti,' touch the bottoms of the cups when you say 'por mi,' and rub the sides together on 'y por lo bueno que vamos a pasar.' For you, for me, and for the good times that'll happen between us. Something like that." — Ananda Walker, Maryland
Lang may yer lum reek.
"It means 'Long may your chimney smoke.' In other words may you have a roof over your heads and fuel to keep you and your family warm. It's something which was traditionally said at Hogmanay in Scotland but it's also used at any family get together when the whiskey is passed around." — Chris Dunn, Edinburgh, Scotland
Na krásu našich koní a rychlost našich žen.
"This is a cheeky toast often used amongst historical fencers here in Bohemia. It started a long time ago as 'I toast to speed of our horses and beauty of our women.' But it was later twisted into a word play that translates as 'I toast to the beauty of our horses and speed of our women.'" — Vojtěch Ptáček, Pardubice, Czech Republic
Por lo que ayer dolió y hoy ya no importa, salud!
"Translation, 'Here's a toast for what hurt yesterday and today doesn't matter anymore!' I learned it from my grandmother, she had it as a child and also went through a hard divorce, but she managed to go on. That's why she toasted with this quite often. Preferably mezcal." — Antuan F., Guadalajara, Mexico
Aan do!
"This phrase is in 'Haryanvi,' a dialect of Hindi from the State of Haryana in northern India, and loosely translates as 'bring it on.' While this isn't a traditional toast (at all!) my friends and I have been using it since early undergrad days as a tribute to this state that borders New Delhi, especially because those were years of binge drinking and when bars shut for the night in Delhi, the best way to access more alcohol was with liquor shops across the border in Haryana! So, "aan do" ;)" — Aakanksha Batra, India
Будь здарова как карова и богата как земля
"In Russian, 'Be as healthy as a cow and as rich as the earth! 'This toast is considered vulgar/funny, usually happens when the party has had a few too many toasts already. Enjoy!" — Elena Rynkevic, Los Angeles, California
Up to it. Down to it. We do it 'cause we're used to it. Bermuda!
"I learned this cheers in Bermuda. I'm not originally from there, but it will always remind me of my time living there. A warm and inviting toast that celebrates individuals doing things their own way. Just like Bermudians." — Brittney Woodrum, Bermuda
Here's chamor in your atchk!
"I had an uncle whose first language was Armenian. He didn't teach his children to speak it, but he made my aunt promise to teach the family this toast, which means, here's mud in your eye! I use it often as it brings back such a joyous memory of him. And it's so fun to say!" — Jamie Hunnicutt, Columbia, Missouri
Sto lat!
"My father left Poland after WWII for Canada and taught me to love and respect my heritage. 'Sto lat' literally translates to '100 years,' which is the life expectancy you wish someone you like as you raise a fine glass of Polish vodka." — Marie-Louise, Canada
Ichi-go ichi-e.
"I had a friend from Japan who used to say this often, especially at special events. It roughly translates to 'for this time only.' Even if that group were to get together in the same place at another time, all of the nuances would never be quite the same. I always appreciated that reminder to enjoy the people you were with in that moment and space." — Morgan Miller, California
Zwischen leber und milz, passt immer ein pils!
"It roughly translates as, 'between the liver and spleen there is always room for beer.' It's the first German I ever learned, I even have it on a t-shirt." — Brad, Germany
Arriba! Abajo! Al centro! Adentro! [Accompanied by raising the glass in the appropriate direction, "Up! Down! To the center!" And then drinking: "Inside!"]
"I learned it in Chile, although I understand that it's common in other Spanish-speaking countries as well. Our Chilean guide, Victor, taught it to our tour group, and we shared many mealtime toasts this way." — Mark Schaeffer, Oakland, California
Gezuar!
"This is a toast used in Albania. It literally means, 'I'm glad!' I served in the Peace Corps there and would toast with the locals at weddings, birthdays, or even just regular evenings. Now that I live back in the United States I still use it. It reminds me of my service." — Kate, Las Vegas, Nevada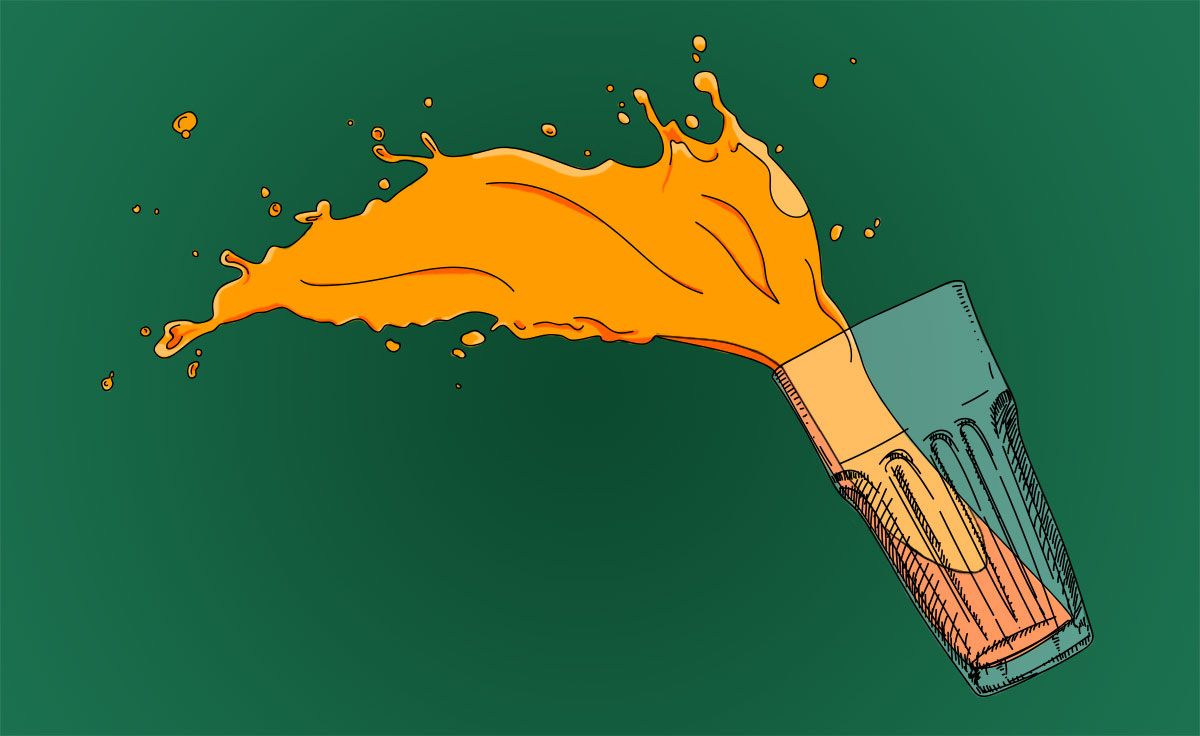 ---
To the Funny and the Clever
Here's to friends and family who know us well, but love us just the same.
"I learned it about 20 years ago. We use it often within the family. We're all a bunch of goody two-shoes, so it's meant as a bit tongue in cheek." — Sally Edmonds, California
Let us drink to bread, for without bread, there would be no toast.
— Sean, Seattle, Washington
May all your ups and downs be under the covers!
"My father was infamous for toasting this at many a family wedding." — Kevin McCarthy, Santa Monica, California
Success to temperance!
"My father-in-law always used this toast." — Kris Riordan, Brisbane, Australia
Here's to Dame Fortune; may she smile upon you. May you never meet her daughter, Miss Fortune.
"It was my uncle's favorite toast. I love the play on words." — Mary Devine, Eagan, Minnesota
God in goodness sent us grapes to cheer both great and small. Little fools drink too much, and great fools not at all!
"It always makes people smile." — Dianne Gardner, Florida
The past is history, the future is a mystery, but today is a gift, because it's the present.
"Dave Cremin, a 30+ year bartender at the most excellent Irish pub in Astoria, Cronin & Phelan. Great guy, and a literal magician with a wry sense of humor. Local treasure who never disappoints." — Matt, Queens, New York
Remembering good St. Patrick, who by strategy and stealth, drove all the snakes from Ireland. Here's a toasting to your health. But not too many toastings, lest you lose yourself, and then forget about good Patrick, and see all those snakes again.
— Rev. Carl Bowers, Wurtsboro, New York
Ashes to ashes, dust to dust, if it weren't for our ass, our belly would bust!
"A favorite of my gruff, crusty paternal grandfather, Frank Arbter. I must have been about five years old when I first heard him use it." — William "Arbie" Arbter, Styrgeon Bay, Wisconsin
If the ocean was beer and I was a duck, I'd swim to the bottom and drink my way up. But the ocean's not beer, and I'm not a duck. So raise up your glasses and shut the fuck up.
"I learned this toast when I was in the U.S. Marine Corps. I have been out of the Corps for 10 years and now live in Riga, Latvia. I still use this toast and my Latvian friends still get a kick out of it. Also 'Priekā!' is the traditional Latvian toast, so I usually throw that in on the end." — Maikl Stark, Riga, Latvia
Here's to being single, drinking doubles, and seeing triple.
— Lauren Mulcahy, Cape Town, South Africa
IwlIj jachjaj!
"Okay, this is Klingon, the constructed language from Star Trek. It means, 'May your blood scream!' I am a fan but the language has a special place for me. They have websites, international meetings, books, plays, an opera. All this for a race and culture that doesn't exist." — Tim Haggerty, California
Over the teeth, over the gums, look out stomach here it comes.
"When I was a kid taking medicine. Then I discovered that it could cover just about anything you drank." — Bob Cantrell, Arkansas
Here's to the men we love, here's to the men that love us, but the men we love aren't the men we love, so fuck the men and here's to us!
"Usually done at a girl's night out! Obviously! Don't remember where I heard it, a very long time ago though." — Kim Mueller, Huntingtown, Maryland
Here's to you and here's to me, and if by chance we disagree, to hell with you! And here's to me!
"It's a toast I learned from my grandfather (to my mother's chagrin) while growing up in Vermont. It always made us laugh though." — Conrad, Romania
The rest in your hair!
"Said with shot of Acquivit in hand. After tossing it back, the shot glass is inverted above one's head, insuring that all present drain their glass. Learned at a glorious Midsommär in Sweden when you would think I was old enough to know better." — Brian Wertheimer, Seattle
Here's to your nose, here's to your chin, here's to the hole, in-between it goes in!
"This was one my wife's grandmother used. I drank sherry with her like shots!" — Captain Chris, The Beach on Cape Cod
Here's to those that love us! And for those that do not love us, may God turn their hearts. And if he cannot turn their hearts, may he turn their ankles; so that we may know them, by their limping.
— Joe Regan, Long Beach, California
Here's to the bird that flew so high, I hope it never loses a feather. If I don't marry the gal I love, I'll drink this stuff for ever!
"My son came back from preschool with this toast when he was five." — Greg Curry, Lubbock, Texas
Here's to it and from it and to it again, if you don't do it when you get to it, you'll never get to it to do it again.
"I learned this from a very astute, self-made man the family called Grand Dad Cain. He emigrated for England at a very young age worked hard and became very, very successful. He said the toast was all you needed to succeed." — Ian Donald, Burlington, Ontario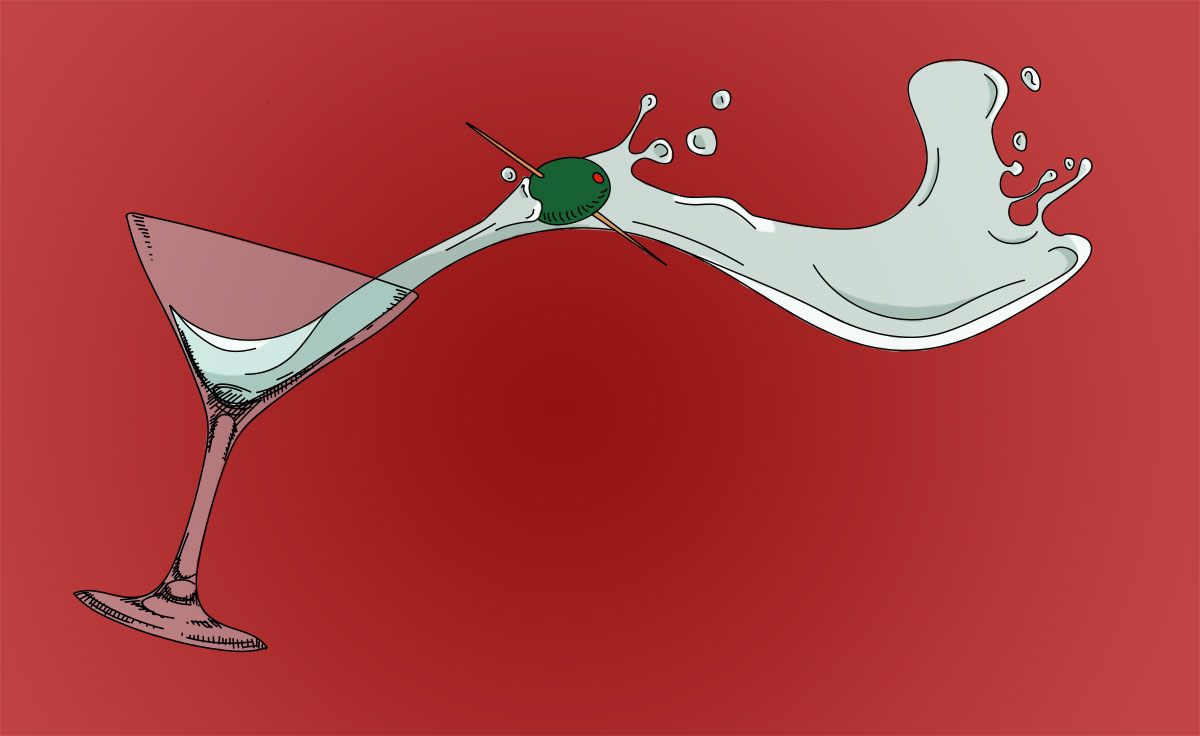 ---
To History and Victory
To the confusion of our enemies!
"I don't remember where I first heard, or read, about it. It has special meaning for me because I am a survivor of a Nazi concentration camp (1944-45) and of exile by the Stalinist regime to a small Hungarian village (1951-52). — Thomas T. Schweitzer, Toronto, Canada
To the regiment! [Group replies] I wish I was there!
"When I lived in Beijing, a group of my British and Irish mates there used to use this as a toast. One of the English guys just started saying it and it caught on. I didn't know what it meant, or where he got it from, and we never discussed it. (I've just Googled it, and it actually comes from a British sitcom called Early Doors, which takes place in a pub. Even on the show, it was just a toast that some of the characters used, it was never explained.) I just liked the sound of it. It was kind of ridiculous, but fun to say, and it sounded like something a grizzled, stiff upper-lipped British World War II officer might say. There was a camaraderie to it, which chimed in a way with what you experience when you live abroad. In my group, hardly any of us had family with us. Your friends became your family. So I guess—and we would have ridiculed each other for suggesting this—a little toast like this boosted that sense of being in it together. Beijing is a transient city, people are always coming and going. So one by one, those friends moved on, and now we're all in different places. I haven't said it for years, and I don't think I would try it in a new group. It's all about that place, Beijing, that bar, Paddy O' Shea's, those times and that group of friends. And though life is great, there are times when, yes, I wish I was there." — Iain Shaw, St. Louis, Missouri
Here's to the Council of Trent! [All repeat.] For putting the ban on the meat [All repeat.], and not on the drink! [All repeat.]
"From Avram Davidson, who said it was an 'authentic Irish toast.'" — Michael Gushue, Washington D.C.
Up a long ladder, down a stiff rope, here's to King Billy, to hell with the pope!
"Learned this in Canada 100 years ago." — Blue Robinson, Maui, Hawaii
Poison all around.
"Friends in France say it. It's a throwback to the idea that toasting was to cause a mix of fluids to make sure if one glass contained poison, they all now did." — Jason Nadler, Long Island, New York
Fish, tin, and copper!
"This is a traditional toast from Cornwall, in the U.K. The toast refers to the historical industries of Cornwall, fishing and mining for tin and copper in which my Cornish ancestors were engaged. If I needed a toast, apart from 'The Queen' I would use 'Fish, tin and copper.'" — Gael Phillips, Australia
---
To Those Making It Up as They Go Along
Nice driveway!
"It was the custom in my Polish/Slovak family to toast with na zdravie, which is Slovak for "(to) your health!" A sister-in-law, not yet familiar with this phrase, politely asked why everyone was wishing each other "nice driveway." It became a favorite family joke." — Leslie, Texas
To crime, punishment, and the interpretation thereof.
"I work on the Alcatraz Night Tour. Those of us who do research and give tours are called 'historical interpreters,' and what we do is called 'historical interpretation.' This is our toast." — Sharlene Baker, San Francisco
Up yours!
"For many years, I worked overseas in the oil industry, in small towns and camps in 10 or 15 different countries. I was often the only American in my company housing. We bachelors were usually housed in shared accommodation, so I was often sitting around in the evening with people of several different nationalities. The after-dinner recreation often turned to drinking and the conversation sometimes turned to 'What's the common toast in your country?' As the answers went around the room, the Frenchman saying "A votre Santé," the Finn saying "Kippis", the Irishman saying "Sláinte," the Brit saying "Cheers," I did not want to admit that we Americans just copied the Brits and said "Cheers." After all, I'm not just the only American in the room. I'm a Texan. So when the conversation came round to me, I raised my glass and said "I'm from Texas, and in Texas, we say 'Up yours!'" — Don Pollock, Austin, Texas
Here's to not pissing yourself!
"It just occurred to me, during one session, that dry pants are worth celebrating." — Thirston Quarthammer IV, Massachusetts
First one today!
"My father-in-law John Sadowski, long retired, was a hard working man. He liked to unwind at the end of his work day by sitting in front of his garage and drinking beer. Welcoming all to join him in his relaxation routine, when asked how many had he had, his answer was always the same, 'First one today!' When I married into the family, it was a rite of passage to learn this traditional Sadowski toast. When we travel, we make an effort to learn how say these three words in other languages (ie: Erste Heute, Le Premier du jour, Primo per Oggi). Ultimately, it is a reminder of the love of family and friends, celebrating together, around the world!" — Wally Walsh, Long Island, New York
May the wind at your back be from the cabbage at lunch.
"Made it up as I was tired of hearing trite toasts." — Reverend Max, Wenatchee, Washington
If you have a terrific drinking toast of your own to share, head over to our community forums and tell us about it!
Responses have been edited and condensed for clarity and length.
Gastro Obscura covers the world's most wondrous food and drink.
Sign up for our email, delivered twice a week.