The Abandoned Graveyards on a Thawing Arctic Island
Climate change is causing trouble on Herschel Island.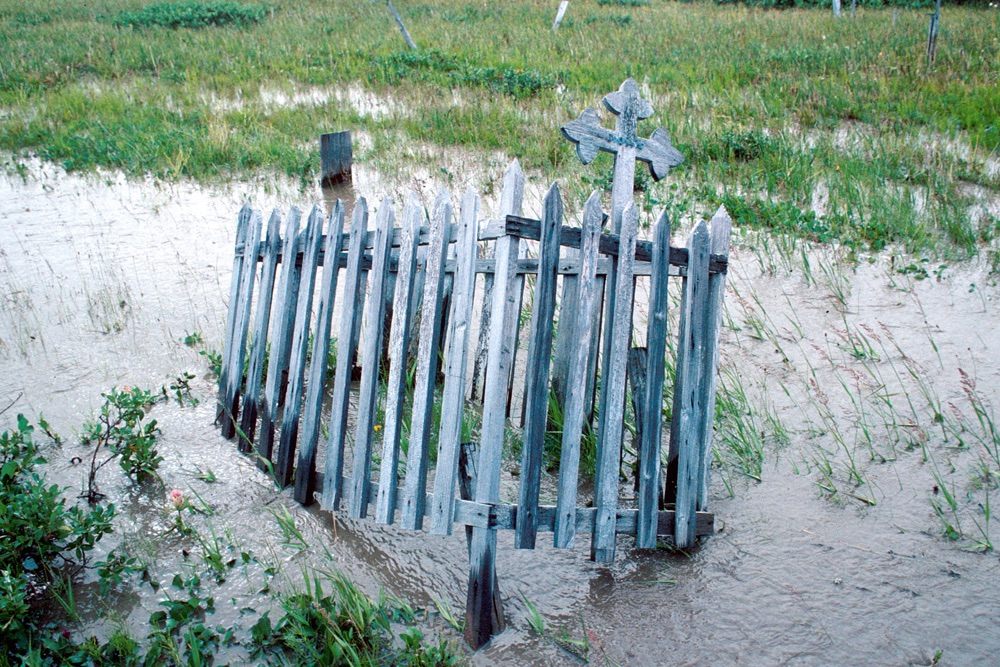 Herschel Island, also known as Qikiqtaryuk, is fragile and losing ground. The whalers are long gone, and the Inuvialuit who once called it home now only pass through every once in a while, as a seasonal place to camp, or as a stopover while they're out hunting. This 45-square-mile island in the Beaufort Sea, north of the Arctic Circle, is largely abandoned, and threatened by erosion and rapidly vanishing permafrost.
That could be a death knell for the island's graveyards.
The island can be a tough place to live. On one hand, it's beautiful—treeless but strewn with wildflowers and roaming caribou. On the other, it spends nearly half the year stuck in ice and near-darkness, occasionally broken by a few hours of twilight. It's also a vexing place to bury the dead.
In the 19th century, the demand for whale oil and baleen led whalers to meet the challenges of Arctic life, and the island's population swelled to 1,500. Whalers often spent the winter hunkering down aboard their ships, but they sometimes died there, too. Digging graves in the tundra was a tall order. To make it easier to pierce the frozen ground, one visitor observed, fires were sometimes kindled, again and again, until the earth yielded to a shovel.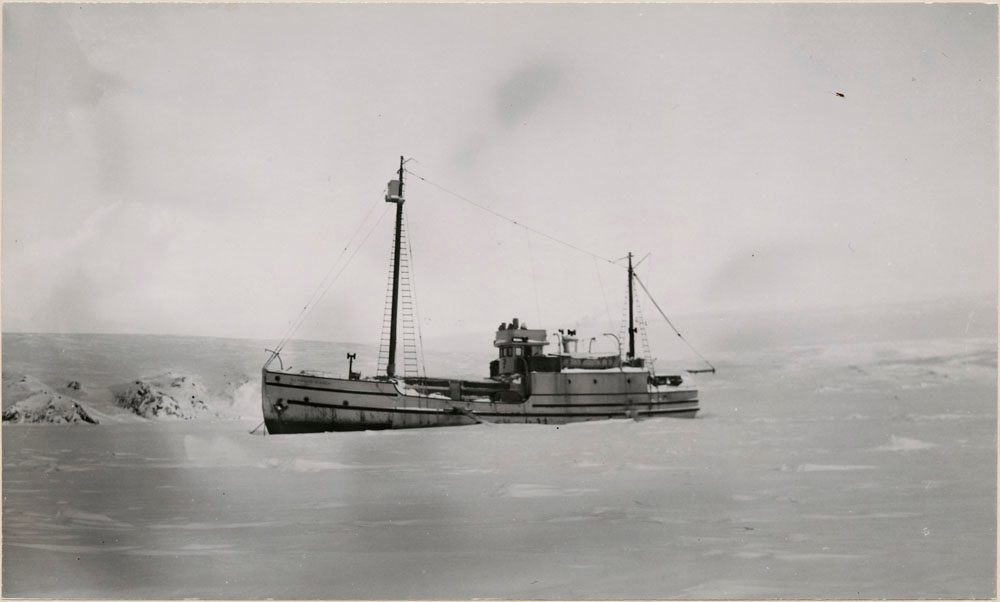 Today, the island houses four graveyards and a handful of other graves isolated on various bluffs. One graveyard holds the remains of 24 whalers laid to rest between 1890 and 1916. (There's also a marker for the wrecked whaling ship Triton, which went down nearby with its crew.) Another contains the graves of two Royal North-West Mounted Police officers who died in a 1918 typhoid outbreak. Two other graveyards hold the remains of more than 100 Inuvialuit people, buried as recently as the 1950s.
The environment is already taking a toll on these memorials. Wind erosion has begun to whittle away at wooden markers, and some hilltop graves have slipped. A frost heave brought some remains to the surface. Efforts to repair this damage, a historic resources report noted, "are thwarted by the relentless freeze-thaw action of the arctic ground." In consultation with the Inuvialuit, the park management team steered visitors away from these especially sensitive sites, and piled fresh dirt atop the exposed remains.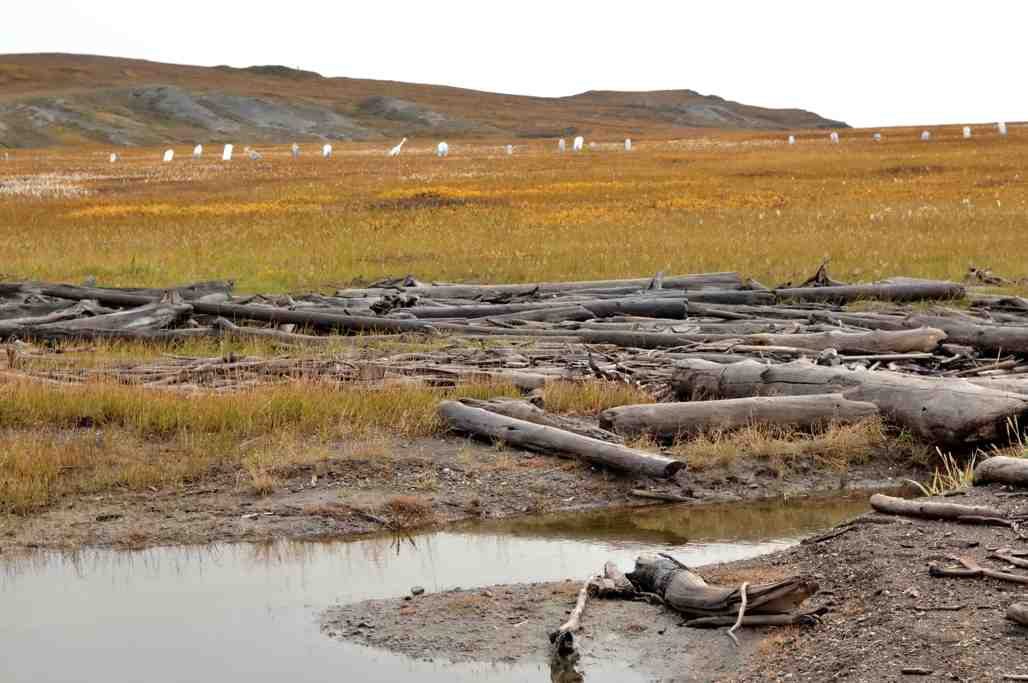 The island has been shortlisted as a UNESCO World Heritage site; in 2008, the World Monuments Fund named it one of the planet's 100 most-endangered locales. But there are still choppy waters on the horizon. Temperatures there have risen by about 2.5°C over the past century, according to a paper in the Journal of Geophysical Research: Earth Surface. In 2017, CBC reported that University of Edinburgh researchers working on the island had found that the land was disappearing at a rate that appeared to be higher than ever before. Some of the island's historic buildings have been moved inland to escape the reach of rising water, Yukon News reported—but as shorelines erode, there's only so far they could go before they would run into unstable permafrost. Like other Arctic sites, this island will face a slew of threats in a warming world—and if its land washes out to sea, its graveyards could go with it.