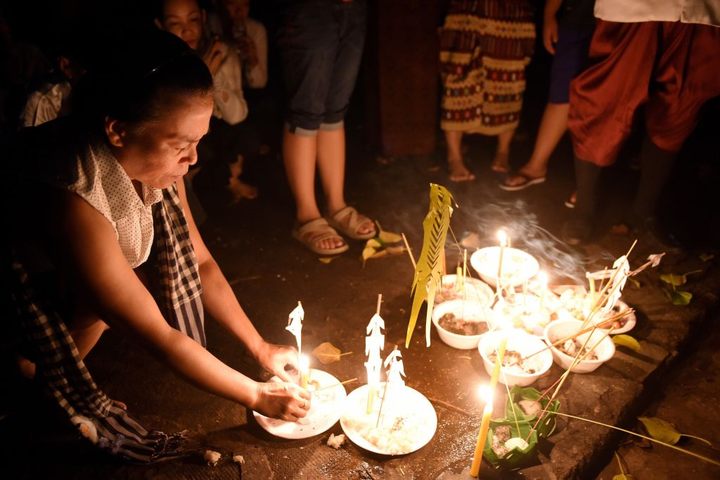 From Cambodia's Hungry Ghosts to Assam's Mobile Theaters, Our Favorite Indigenous Stories of 2021
Perseverance and ingenuity from around the world.
Indigenous communities have kept alive some of the world's oldest traditions for ringing in a new year. In Hawai'i, there's the months-long new year celebration known as Makahiki, which begins in November when the constellation Makaliʻi first appears in the night sky. For the Hopi, there's the 16-day Soyal Ceremony, where ritual dances revive the sun from its winter sleep. For Sri Lanka's Sinhalese people, the new year, Avurudu, in mid-April, begins with the lighting of the hearth and the eating of traditional foods. What unites all these traditions, though, is reflecting back on the year that's past and moving joyfully forward into the year to come.
In line with that ethos, Atlas Obscura has reflected back on some of our favorite stories about indigenous communities from 2021. From saving the mighty bankhar dogs of Mongolia to exploring Costa Rica's rainforests for mischievous forest spirits, these stories celebrate indigenous voices from around the world.
---
by Gemma Tarlach, Senior Editor/Writer
Long before European explorers set their sights on the icy waves and bare rock summits of Antarctica, Polynesian navigator Hui te Rangiora had explored the snowy tundra. In 650, he named the continent Te tai-uka-a-pia, "frozen ocean." He came with no intention of planting a flag or extracting natural resources. He came as a kaitiaki, a "guardian."
A group of New Zealand scientists, historians, and other scholars consider what we can learn from the continent's first explorers. By looking back, we might just learn how to "walk into the future backwards," as a well-known Māori phrase goes—something perhaps we could all stand to learn as we move into a new year.
By Trevor Ritland and Priscilla Palavicini
When you're alone, conducting field research high up in Costa Rica's Talamanca Mountains, the last thing you want to hear is the sound of children laughing in the middle of the night. But that's exactly what awoke researcher Paola Muñoz one evening. She was told it was the nímbulos, child-like forest spirits said to inhabit the forests around Cerro de la Muerte, the Mountain of Death.
Nímbulos have a long history rooted in indigenous folklore, but more recently the spirits have become threatened along with the old growth forests they call home.
---
by Romina Cenisio
Just a few hours drive from Mexico City are the lush tropical forests of Cherán, an indigenous Purépecha community of about 24,000 people. But a few years ago these verdant highlands were under threat. Toward the end of the 20th-century, illegal logging cartels began cutting down the region's towering forests.
In 2011, a group of Cherán women kidnapped the loggers, locked them in the church, and began their revolution. This is the story of what happens next to the women brave enough to go up against the cartel.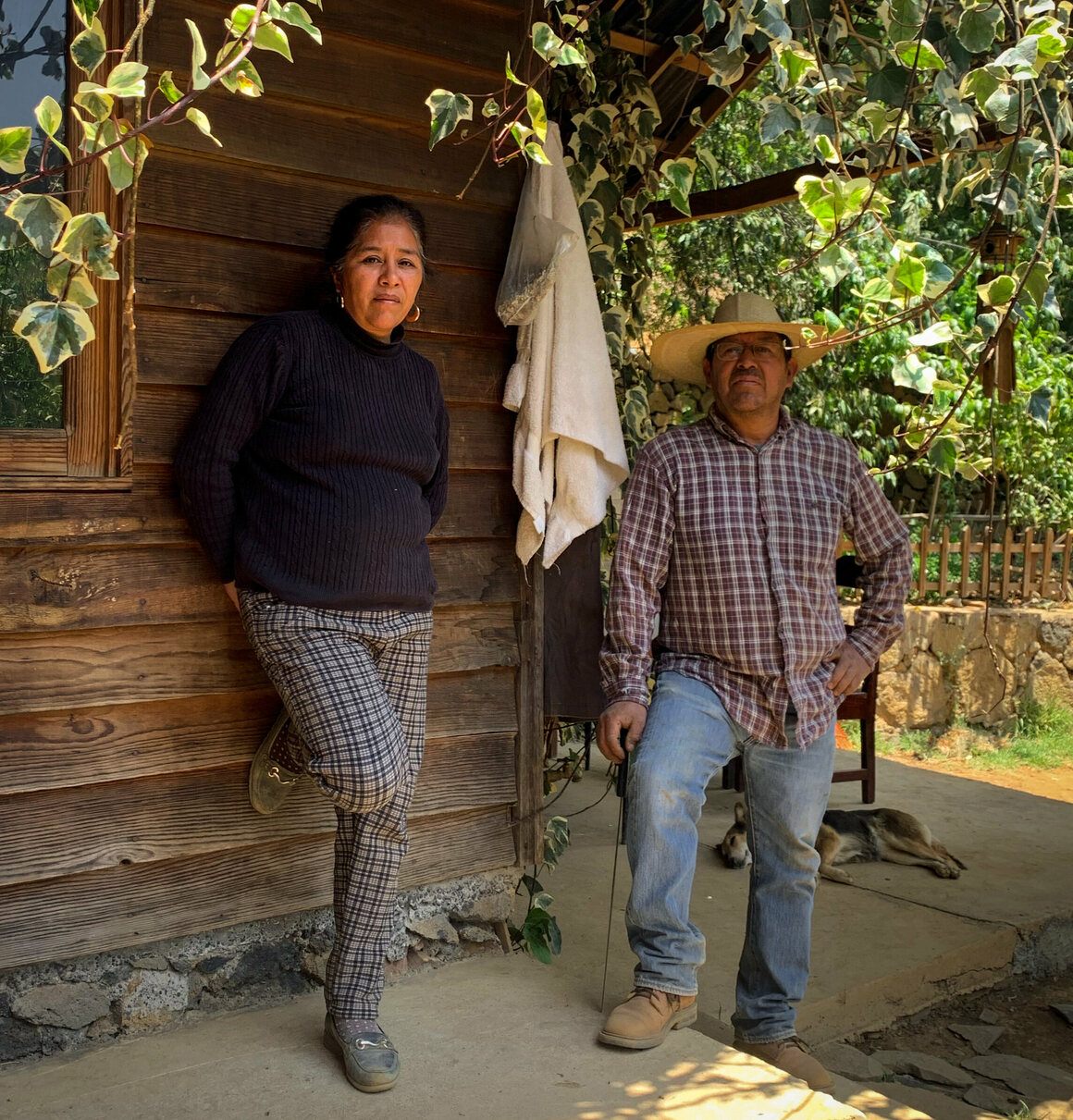 by Sanskrita Bharadwaj
From reenactments of the Hindu epic The Ramayana to adaptions of James Cameron's Titanic, Assam's traveling theater troupes have been adapting to local tastes since the 15th century. In Assam, these traveling theaters, known as bhramyaman, filled a need for local entertainment in rural areas where electricity is often unreliable. The theaters are so wildly popular that almost every show sells out. Or at least they did, before the pandemic, and before the influence of Bollywood and Western films began pushing the form from its Assamese roots. Now these unique indigenous art performances are in a precarious spot, and the theaters are tasked once again with reinventing themselves.
---
by Diana Hubbell, Editorial Fellow, Gastro Obscura
It's September and Cambodian chef Rotanak Ros is up before dawn; she needs to feed the ghosts. Every September and October during Cambodia's Pchum Ben, the gates of hell open up, and the spirits are very hungry. In a country still reeling from the murder of 1.2 to 2.8 million people by the Khmer Rouge in the late 1970s, this annual ritual has become a way to mourn and take care of those who died violent, unnecessary deaths.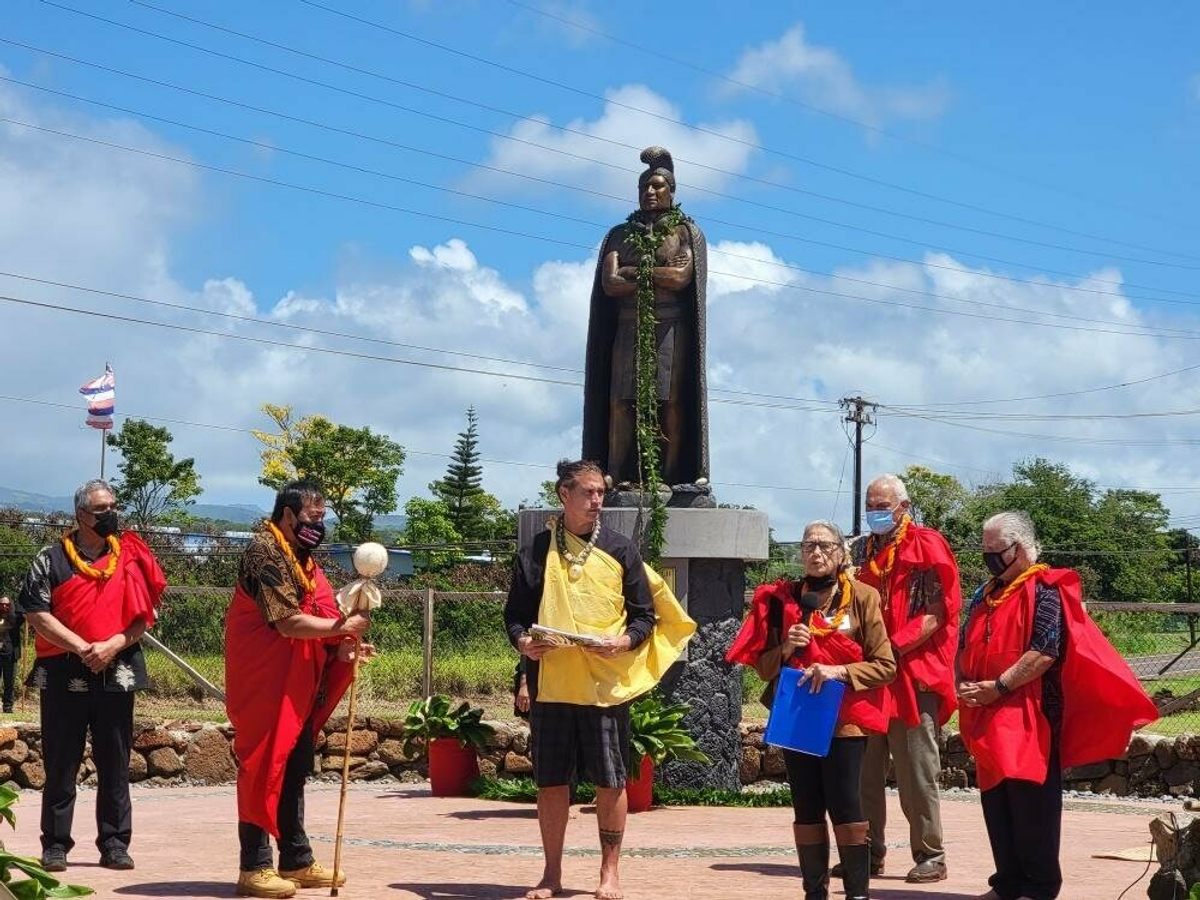 by Sarah Durn, Editorial Fellow
Two centuries ago, King Kaumuali'i was faced with an impossible decision: relinquish his island kingdom or doom his people to slaughter. With savvy diplomacy and a lot of careful maneuvering, Kaumuali'i was able to avoid either fate. History has largely forgotten the man who would become the last ruler of Kaua'i, though a local organization is determined to change that. The king's statue now overlooks the site of his royal compound and an adjacent star-shaped, basalt fort on the Hawaiian island—a fort whose Hawaiian history has long been overshadowed by the few months it spent under the Russian flag.
---
An ancient ceremonial site in central Ohio has stood for thousands of years. Built by indigenous people between 100 B.C. and A.D. 500, the Newark Earthworks are part cathedral, part cemetery, part astronomical observatory, and, today, part golf course.
---
by Shoshi Parks
For 15,000 years, bankhar dogs have been the fuzzy, beloved guardians of the Mongolian steppe. The dogs, who are more like family members than pets for nomadic herders, are integral to life on the steppe, protecting livestock from wolves, eagles, and even snow leopards.
Soviet-era campaigns sought to eradicate the dogs and the nomadic way of life they helped to sustain. But since the revival of the nomadic lifestyle in the 1990s, the dogs are making a comeback. Herders once again are in need of their beloved, furry protectors.