All
United States
Wyoming
Yellowstone National Park
The Atlas Obscura Guide To
Yellowstone National Park
8 Cool, Hidden, and Unusual Things to Do in Yellowstone National Park, Wyoming
Updated March 6, 2020
Unusual Attractions in Yellowstone National Park
In partnership with KAYAK
Plan Your Trip
In partnership with GetYourGuide
Unforgettable Experiences Nearby
Atlas Obscura Itineraries
4 Wacky Wooden Buildings in Wyoming
Picture Wyoming during its Wild West days. Once your mind wanders across the epic landscapes and into town, the mythic scene you might imagine—the saloon, the general store, the bank—will likely consist of wooden structures, ones thrown hastily up as settlers headed west in search of mining wealth, land, and work on the expanding railways. As it became the stuff of legend, accounts of the Wild West turned into tall tales, often conveniently overlooking the scale of the violent displacement of Native Americans. But as the period's impact on the West is very real, it's no surprise that the most unusual structures in Wyoming are wooden buildings that date from the frontier era or hearken back to it.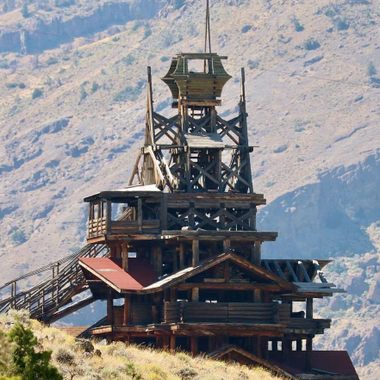 Explore Yellowstone National Park, Wyoming
Yellowstone National Park Leaderboard
Places Added
Places Edited
Join the Ranks!
Improve the Atlas with edits and photos.
Places Visited
Join the Ranks!
Visit a place in Yellowstone National Park.
Recent Yellowstone National Park Activity
Stories About Yellowstone National Park
See Fewer Ads
Become an Atlas Obscura member and experience far fewer ads and no pop-ups.
Learn More