All
United States
Delaware
Wilmington
The Atlas Obscura Guide To
Wilmington
14 Cool, Hidden, and Unusual Things to Do in Wilmington, Delaware
Updated October 3, 2023
Unusual Attractions in Wilmington
In partnership with KAYAK
Plan Your Trip
In partnership with GetYourGuide
Unforgettable Experiences Nearby
Atlas Obscura Itineraries
Only In Delaware
Delaware may not be the largest state in the country (in fact, it's the second-smallest, and could squeeze into the next biggest state, Connecticut, two times comfortably). It's not the most metropolitan, either (in fact, its capital city, Dover, is one of the least populated capital cities in the country). Delaware is, however, the oldest state in the country. The rich history therein, along with the natural beauty of the Blue Hen State and the unique characters who have called it home, make it a true hidden gem. From opulent family gardens to cannonball-riddled homes to fascinating defense structures, this itinerary will guide you through some of the state's most extraordinary attractions. Beside outdoor activities like kayaking, horseback-riding, and fishing, there's also historic homes, museums, and art installations of unthinkable scale. Sometimes, it's true what they say—the best things do come in small packages. Welcome to Delaware.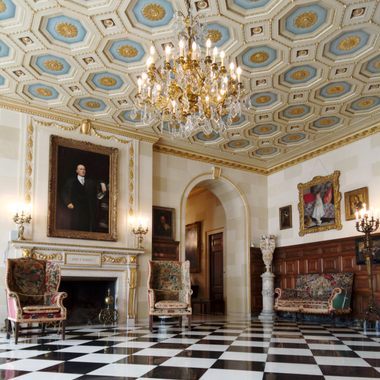 Explore Wilmington, Delaware
Recent Wilmington Activity
See Fewer Ads
Become an Atlas Obscura member and experience far fewer ads and no pop-ups.
Learn More