Artful Stitches & Fixes: Visible Mending With Erin Eggenburg
Tue, Jun 6, 2023
4 sessions
$195 per person
Up to 32 people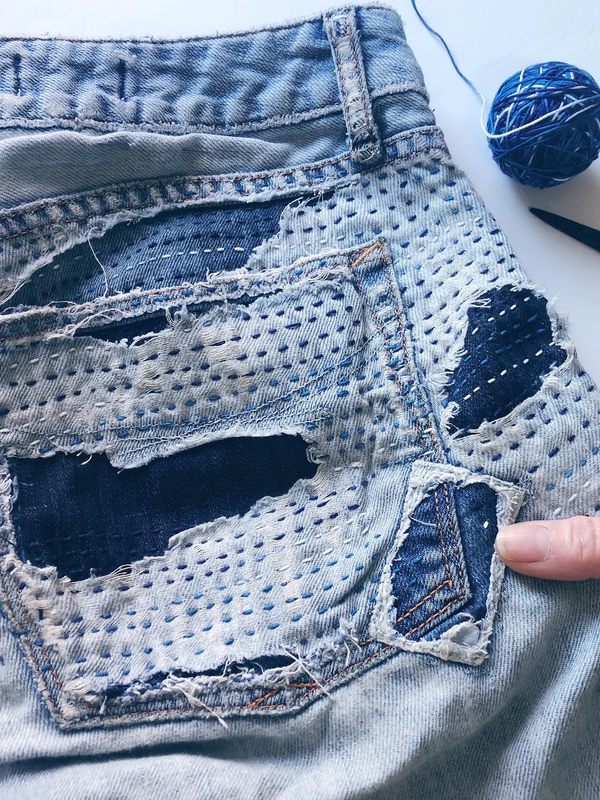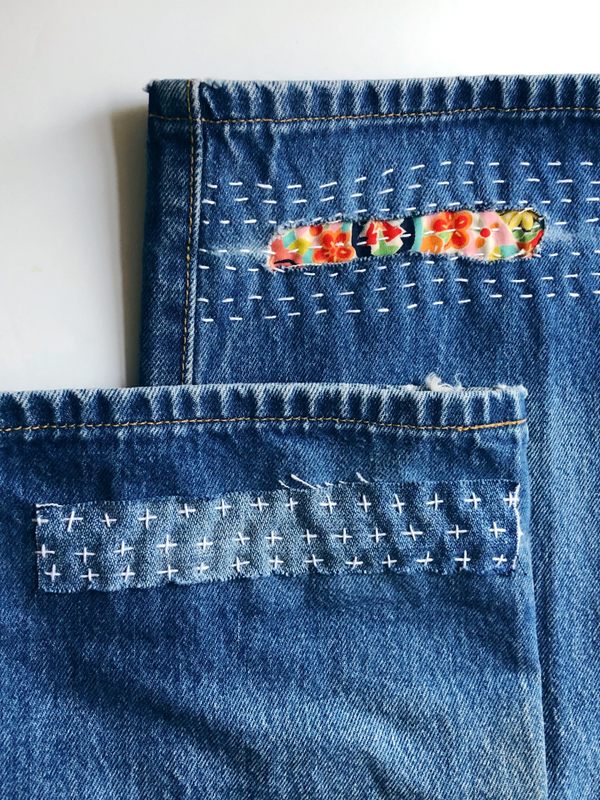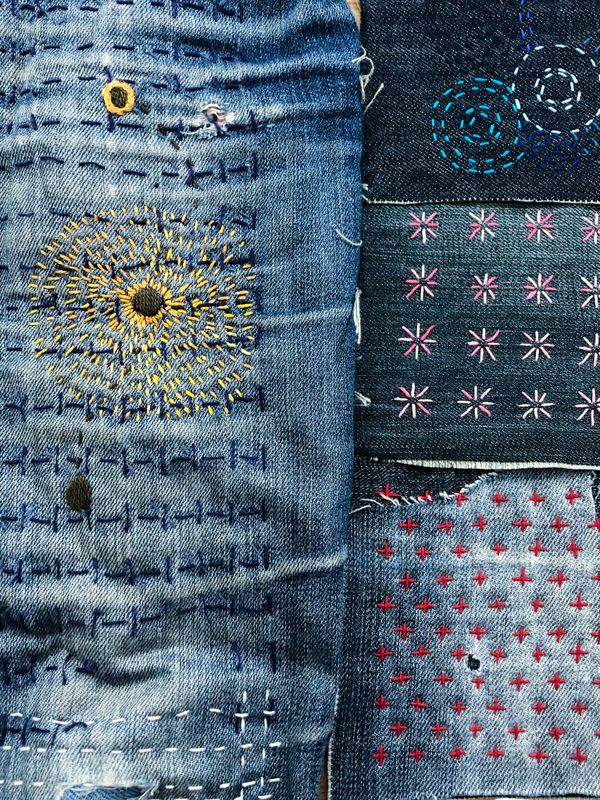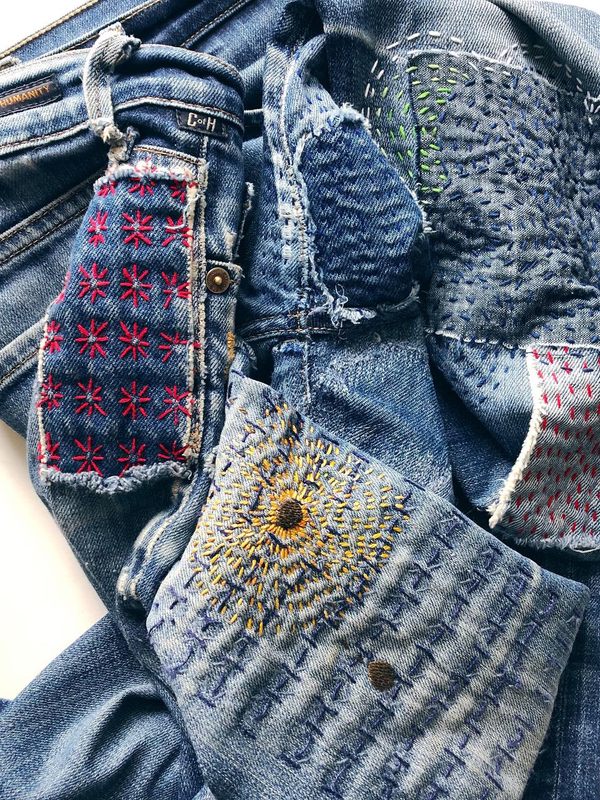 What We'll Do
In this four-part seminar, learn the art of visible mending, reflecting on the history and practice of repair as you complete a mending project of your own.
Course Description
In this textile workshop, join maker and mender Erin Eggenburg for a step-by-step overview of the process of visible mending from start to finish. We'll first delve into a condensed history of mending, comparing historical mending techniques with modern practices and discovering the flavors of our own mending styles. After exploring the contours of repair and learning stitching techniques, patching, and pattern transfers through hands-on practice, participants will start their own unique mending projects, reflecting on their relationships with mending and repair as they sew. By the end of the course, you'll not only learn the skills to mend torn or damaged textiles, but also how to transform a mundane chore into a unique and expressive art. 
Syllabus at a Glance
This course includes four total sessions, each lasting two hours.
Spring Section A: Meets Tuesdays starting June 6.
Session 1 (Tuesday, 6/6, 6–8:00 PM ET)| Why Mending?: Mending in history, modern projects, and why we mend
Session 2 (Tuesday, 6/13, 6–8:00 PM ET)| Beginning Stitches: Practicing stitching techniques and discussing mending styles
Session 3 (Tuesday, 6/20, 6–8:00 PM ET)| Putting It All Together: Patching, pattern transfer, and repair considerations
Session 4 (Tuesday, 6/27, 6–8:00 PM ET)| Show and Tell: Sharing projects, process, and inspiration
Between Sessions
Between sessions, students will be expected to prepare materials for the next session and reflect on their mending process, experiences, projects, and inspirations.
Course Materials 
The following materials should be available in your local craft store, but can also be purchased through Erin's shop at wrenbirdarts.com.
Assorted Sashiko needles (Daruma or Clover brand)
Assorted thread (perle cotton size 8 or sashiko thread or a combination, any color is fine)
Denim patch (4"X6"-ish rectangle of denim)
Pricing Options
In addition to full-price tickets, a limited number of no-pay spots are available for this course. Please note that these tickets are reserved for those who would not otherwise be able to take this course and who expect to attend all sessions. No-pay spots are distributed via a randomized drawing two weeks before each course begins. For more information and to apply for a no-pay spot, please click here. To learn more about our pricing model and randomized selection process for no-pay spots, please visit our FAQ page. 
Community Guidelines for Students
Please take a moment to review our community guidelines for students, which aim to share our classroom ethos and help set the stage for the best possible learning experience.
Atlas Obscura Online Courses
Atlas Obscura Courses offer opportunities for participants to emerge with new skills, knowledge, connections, and perspectives through multi-session classes designed and taught by expert instructors. To learn more about our current course offerings, please visit www.atlasobscura.com/online-courses. For answers to commonly asked questions, check out our FAQ page here.
Founded in 2009, Atlas Obscura created the definitive community-driven guide to incredible places across the planet and is now an award-winning company that shares the world's hidden wonders in person and online.
About Your Instructor
Erin Eggenburg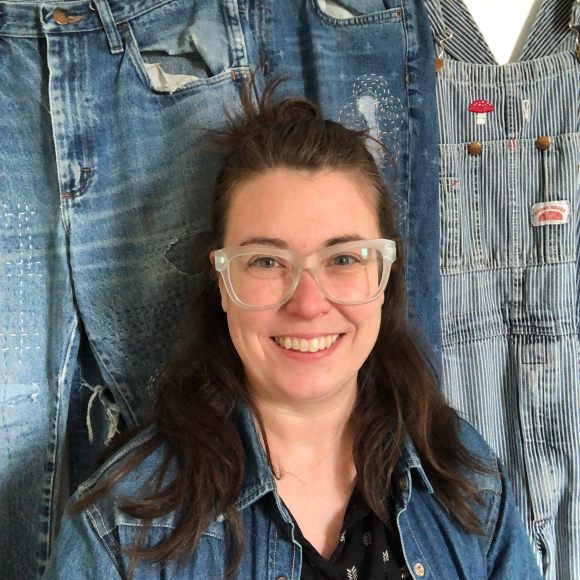 Erin Eggenburg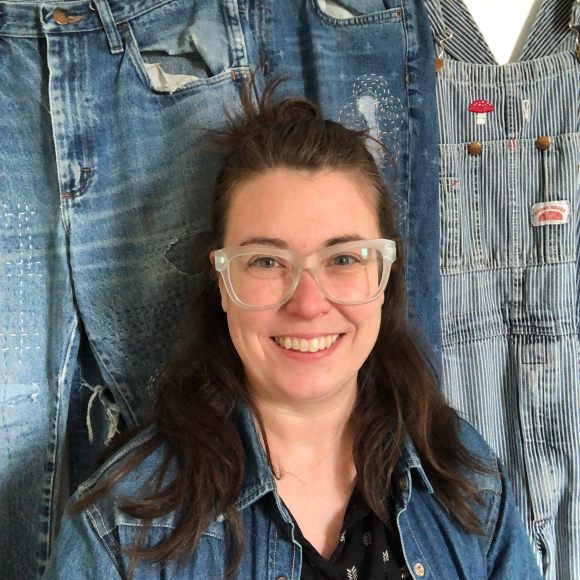 Erin Eggenburg is a maker, mender, and author and instructor who resides in Portland, OR. She is the owner of wrenbirdarts, a mending supply shop and upcycled hankie business, and author of The Mending Directory. Erin teaches a variety of visible mending and embroidery classes and hosts an online monthly Mending Club with over 1200 members! Learn more about her visible mending projects at wrenbirdarts.com.