Tiny Ecosystems: Making Terrariums With the Terrorium Shop
3 sessions
$150 per person
Up to 34 people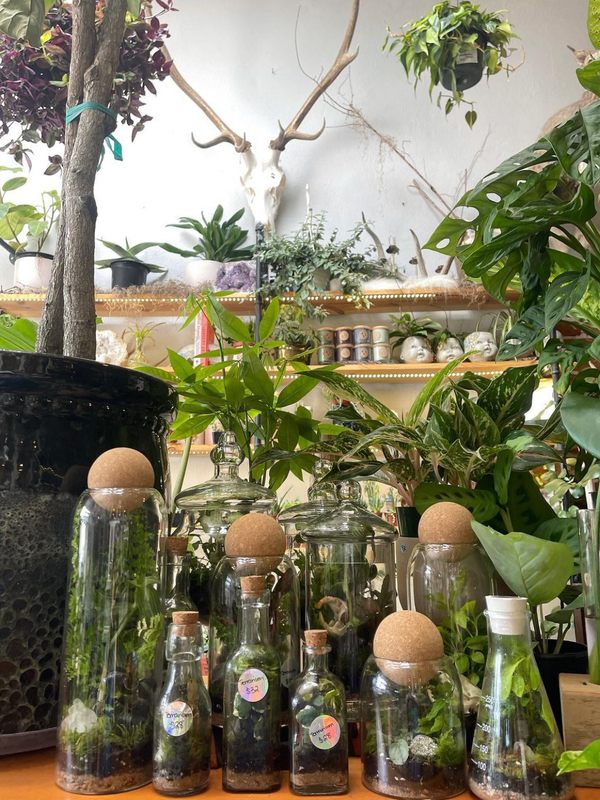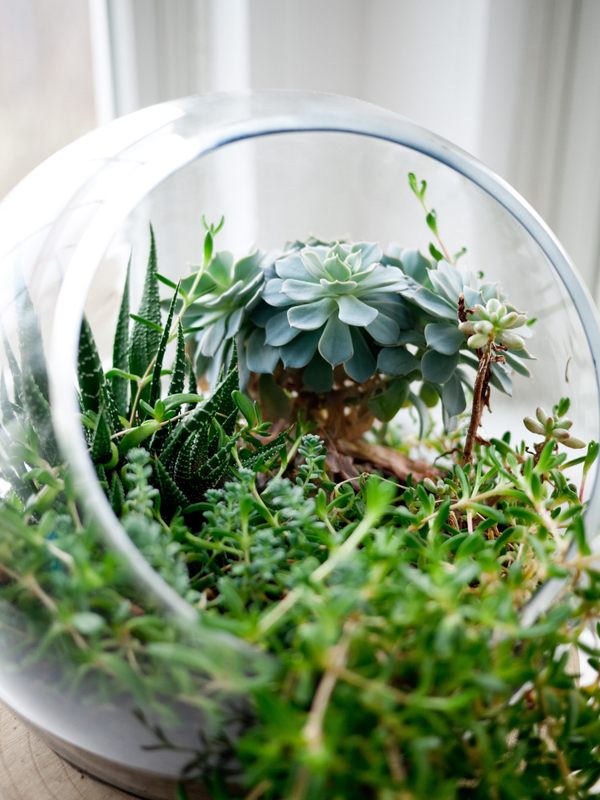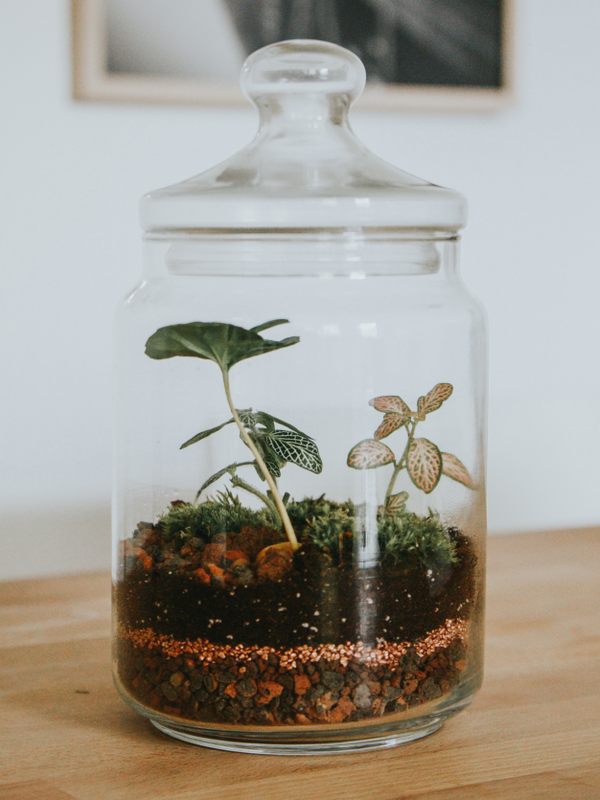 What We'll Do
In this 3-part seminar, trace the history of terrariums, learn the basic science of designing and maintaining them, and build one of your own.
Course Description
Modern terrariums sprouted from a spectacular accident—a fern unexpectedly thriving inside of a glass bottle. Today, these tiny, self-sustaining ecosystems are everywhere, perched on desks in offices, or hanging from a porch ceiling. In this seminar led by Austin Colter of The Terrorium Shop, we'll trace the history of terrariums from their earliest origins, glimpsing various iterations along the way—like open-faced succulent gardens and complicated bioactive enclosures. Then we'll begin building our own traditional terrarium, selecting which plants are most likely to thrive, implementing sterilization methods to prevent fungus growth, assembling proper drainage systems, and swapping fun design tips. We'll leave plenty of time to troubleshoot future scenarios, like what to do if your plants start dying, or how to spot early markers of fungus growth or too little light. By the end of our time together, you'll not only have a fully assembled terrarium, but also the context and skills to support your small ecosystem well into the future.  
Syllabus at a Glance
This course includes three total sessions, each lasting 1.5 hours on three consecutive Wednesdays beginning July 5.
Session 1 (Wednesday, 7/5, 8:30–10:00 PM ET)| Glass Houses: Tracing the history of terrariums and getting started
Session 2 (Wednesday, 7/12, 8:30–10:00 PM ET)| Building Your Ecosystem: Creating a traditional terrarium
Session 3 (Wednesday, 7/19, 8:30–10:00 PM ET)| Troubleshooting: Planning for the future and show and tell
Between Sessions
Outside of class, students will be encouraged to finish building and/or maintaining their terrariums.
Course Materials
An optional kit designed for the course is available to purchase from The Terrorium Shop website here, however all materials (below) can also be sourced from local greenhouses.
Hydrogen peroxide
Enclosed glass vessel
Tweezers
Two two-inch terrarium plants
Soil
Sand
Charcoal
Gravel
Moss
Lichen (optional)
Pricing Options
In addition to full-price tickets, a limited number of no-pay spots are available for this course. Please note that these tickets are reserved for those who would not otherwise be able to take this course and who expect to attend all sessions. No-pay spots are distributed via a randomized drawing two weeks before each course begins. For more information and to apply for a no-pay spot, please click here. To learn more about our pricing model and randomized selection process for no-pay spots, please visit our FAQ page. 
Community Guidelines for Students
Please take a moment to review our community guidelines for students, which aim to share our classroom ethos and help set the stage for the best possible learning experience.
Atlas Obscura Online Courses
Atlas Obscura Courses offer opportunities for participants to emerge with new skills, knowledge, connections, and perspectives through multi-session classes designed and taught by expert instructors. To learn more about our current course offerings, please visit www.atlasobscura.com/online-courses. For answers to commonly asked questions, check out our FAQ page here.
Founded in 2009, Atlas Obscura created the definitive community-driven guide to incredible places across the planet and is now an award-winning company that shares the world's hidden wonders in person and online.
Where We'll Be
Once registered, you'll receive a confirmation email from Eventbrite that will provide access to each class meeting. Please save the confirmation email as you'll use it to access all sessions of your course via Zoom.
About Your Instructor
Austin Colter & The Terrorium Shop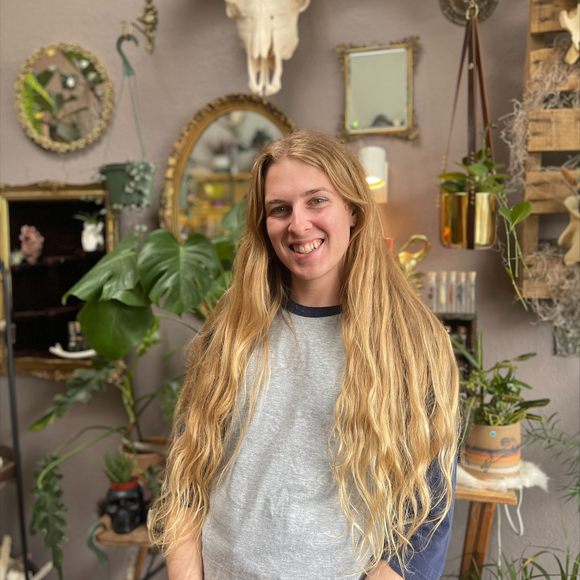 Austin Colter & The Terrorium Shop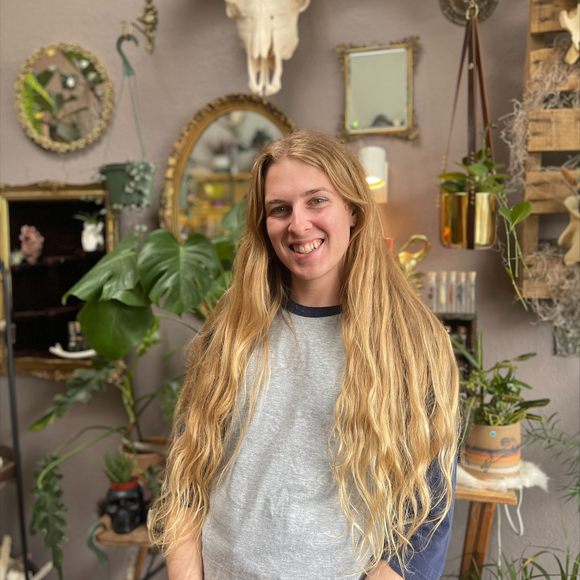 Austin Colter builds and maintains the Terrorium Shop's unique terrarium vessels. He received his bachelor of science in wildlife biology from Colorado State University with a focus on conservation biology. Austin is an avid gardener and plant lover. He approaches the plant world from a scientific but artistic point of view.
The Terrorium Shop is a collaboration between a taxidermist and gardener. Their unique pieces combine natural curiosities with verdant living foliage to showcase the balance found in nature. In their brick and mortar store tucked away in Denver, CO, you will find sustainably sourced curiosities, unique nature inspired art, taxidermy, insect specimens and an array of house plants. Classes are offered to teach others the art of taxidermy preservation, entomology and horticulture.It is The Terrorium Shop's mission to bring a piece of nature to the city. Connecting with the community through nature, science, and art.
What Else You Should Know
This is an interactive, small-group seminar that meets over Zoom. Students may be encouraged to participate in discussions, work on assignments outside of class, and workshop projects with their instructor or classmates. Due to the interactive nature of this course, we strongly recommend students attend as many live sessions as possible. Within 72 hours after each session meets, students will receive access to a recording of the live session, which they can watch for up to two weeks after the course concludes.
Instructors may use Google Classroom to communicate with students outside of class. While students aren't required to use Google Classroom, instructors may use this platform to post resources, discussion questions, or assignments. This platform also offers a space for students to connect with one another about course material between sessions. 
We provide closed captioning for all of our courses and can share transcripts upon request. Please reach out to us at experiences@atlasobscura.com if you have any questions, requests, or accessibility needs.
Group Size
There are 34 spots available on this experience.