Feather, Bone, Skin: Taxidermy for Art & Design With Allis Markham
3 sessions
$65 per person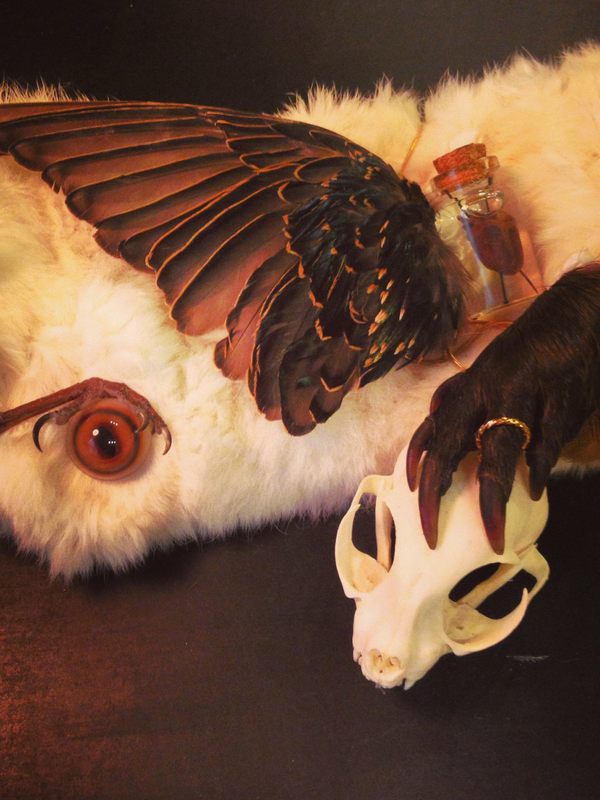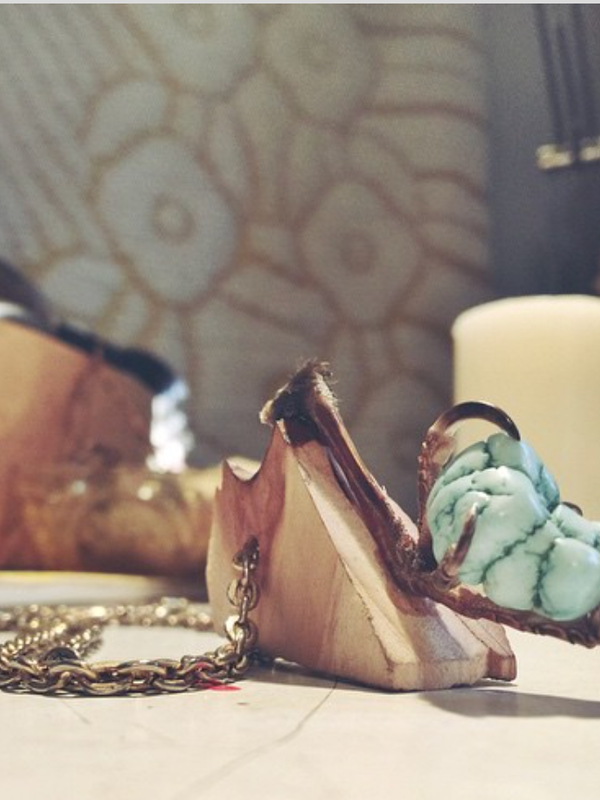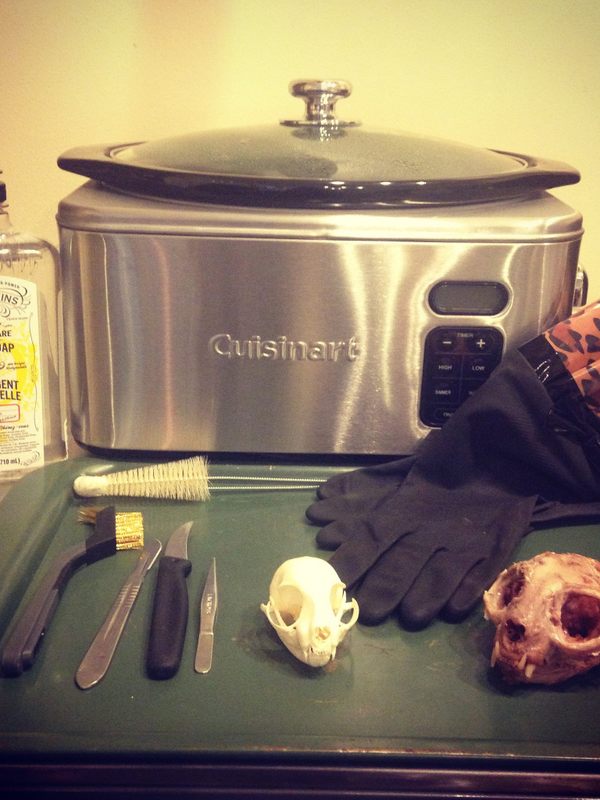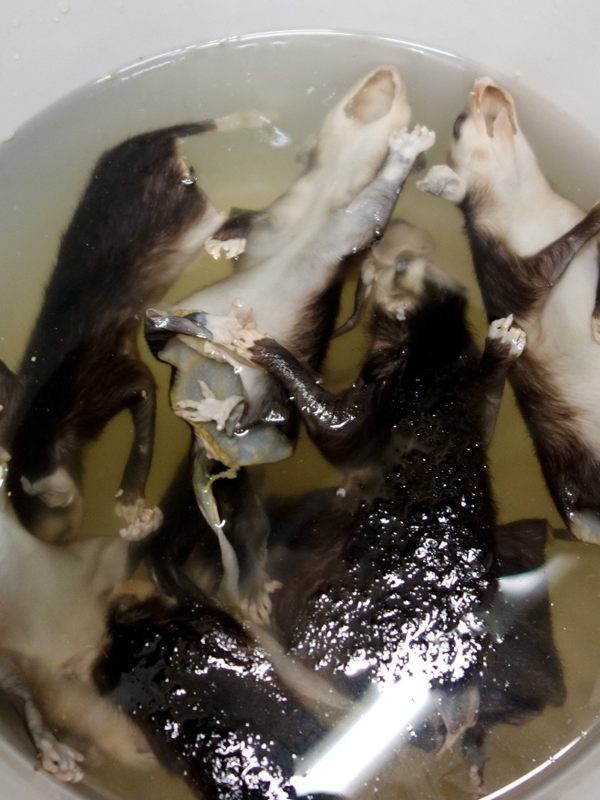 What We'll Do
This course has already started! However, you can still join if you'd like to (and we hope you will!). Students enrolling after the course start date and time listed in the syllabus below will have access to a recording of the first session (which will be emailed to participants within 72 hours) as well as the option to attend remaining sessions live. Please select the "Join Late" ticket type to enroll after the course has begun.
In this three-part lecture series, learn how to preserve and prepare specimens for art and design work, incorporating them into larger pieces.
Course Description
While this class is designed for all beginners, it can serve as an appropriate next step for those who took Allis' previous courses or for those who are budding or professional makers.
Step inside the studio of Allis Markham, an award-winning taxidermist and educator, to learn the art, science, and ethics of preserving animals for integration into design work. In this detailed lecture series, Allis will take students through the process of incorporating taxidermy specimens into jewelry, hats, artwork or design pieces.
Students will learn to:
Skin and mount a mammal paw
Tan their own leather
Clean and bleach bones and skulls
Preserve bird wings and legs
This class will teach you how to seamlessly weave taxidermy into a larger design project using museum-quality techniques so that your pieces are well-made, properly cleaned, and preserved for a long time. 
Syllabus At A Glance
There are 3 total sessions included in this purchase, each lasting for 1.5 hours on 3 consecutive Tuesdays beginning November 30.
Session 1 (Tuesday, 11/30, 8–9:30 PM ET): Feathers
Learn how to make a stand-alone bird leg and wing preparation for adding to design work. This session will ensure that students understand how to clean and prepare the feathered specimens for longevity of the finished piece.
Session 2 (Tuesday, 12/07, 8–9:30 PM ET): Skin
Explore mammal paw skinning, salting, tanning and mounting. This session will include a demo on tanning mammal skins and smaller appendages utilizing proper museum techniques, but very doable for the home taxidermist.
Session 3 (Tuesday, 12/14, 8–9:30 PM ET): Bones
This session will teach students the proper cleaning and preparation techniques for skulls and bones. We will also touch on wet specimen prep with a demo.
Between Sessions
Outside of class, students will have the opportunity to watch videos that offer a more in-depth look at certain aspects of the taxidermy process. These will be permanently available for students to view at TheDeadStream.com. 
Course Materials
While there are no required materials, Allis will provide links for purchasing supplies as well as tips for legally acquiring specimens.
Pricing Options
We currently offer tiered ticket pricing in an effort to increase accessibility for all students, regardless of their economic situation. Our lecture series are available at three ticket prices, with a limited number of no-pay spots available for students who could not otherwise participate. This model is intended to support a wider range of students as well as our instructors. To learn more about our tiered sliding scale pricing model, please visit our FAQ page. 
Atlas Obscura Online Courses
This online course is offered by Atlas Obscura. Founded in 2009, Atlas Obscura created the definitive, community-driven guide to the most incredible places on the planet and is now an award-winning travel company that shares the world's hidden wonders in person and online.
Our online courses offer opportunities for participants to emerge with new skills, knowledge, connections, and perspectives through multi-session classes designed and taught by expert instructors. Courses can take one of two forms: Seminars are intimate, interactive classes—capped at nine to 25 students—exploring topics and crafts through discussion, workshops, assignments, and in-class activities. We also offer lecture series that can be attended live, or viewed via a recording that will be shared within 72 hours after each session airs. Class recordings for lecture series will be available with a temporary password for up to two weeks following the final session of the course.
To learn more about our current course offerings, please visit www.atlasobscura.com/online-courses.
For answers to commonly asked questions, check out our FAQ page here.
Where We'll Be
Once registered, you'll receive a confirmation email from Eventbrite that will provide access to the class meeting. Please save the confirmation email as you'll use it to access your course via Zoom on each scheduled date and time.
About Your Instructor
Allis Markham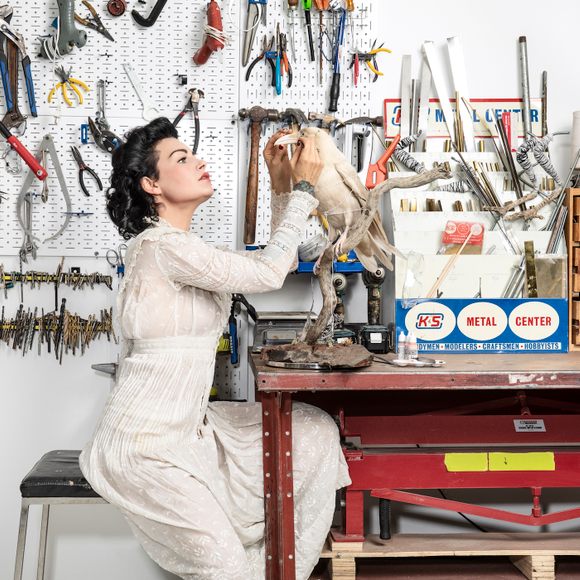 Allis Markham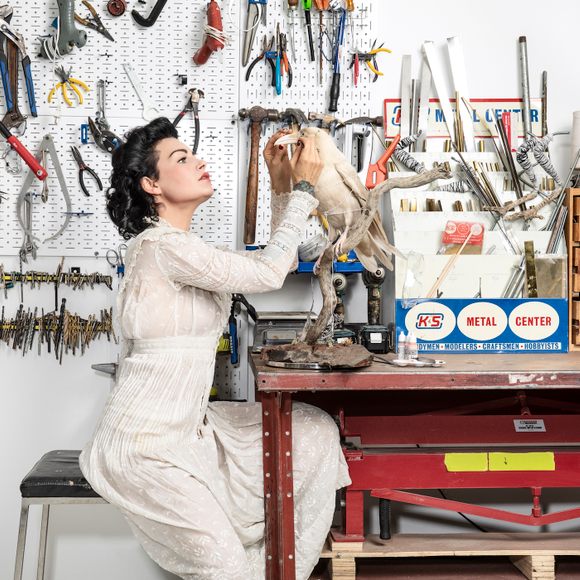 Allis Markham is an award-winning taxidermist/nassologist based in Los Angeles, California. She was named Third in the World at the 2017 World Taxidermy Championships and was the 2018 California Champion, receiving Judges' Choice Best of Show, People's Choice, and the Artisan Award from the United Taxidermist Association.
More recently, Allis has focused on museum work and public education, and taught the only taxidermy course in the country in recent years at Occidental College. She's worked with institutions such as the Natural History Museum of Santa Barbara, Moore Lab of Zoology, The Huntington Library, The Frost Museum of Science, Colorado State University, and The Getty. Additionally, she's created commissions for Gucci, The Nomad Hotel, EB Florals, and television shows such as Bates Motel. Allis has also been featured in numerous publications such as The New York Times, The Washington Post, the cover of LA Weekly, and more. You can also watch the critically acclaimed documentary STUFFED, which followed her for several years, or listen to her episode of Ologies.
What Else You Should Know
This lecture series is designed so students can participate live or watch a recording after each session airs. Sessions will take place live over Zoom, with dedicated Q&A segments for students to ask questions via video or chat. Within 72 hours after each session airs, we will email all enrolled students a recording of the session, which they can watch using a temporary password for up to ten weeks after the course concludes.
In most cases, instructors will use Google Classroom to communicate with students outside of class. While students aren't required to use Classroom, instructors will be using this platform to post resources, discussion questions, and assignments, when applicable.
We provide closed captioning for all of our courses, as well as transcripts upon request. Please reach out to us at experiences@atlasobscura.com if you have any questions, requests, or access needs.