How to Make a Monster: Hollywood Special Effects Makeup With Morgan Muta
3 sessions
$205 per person
Up to 25 people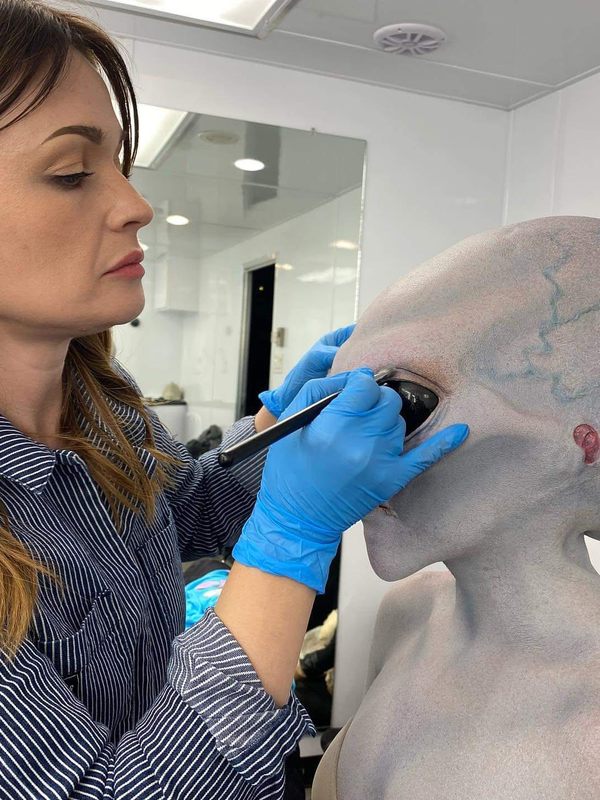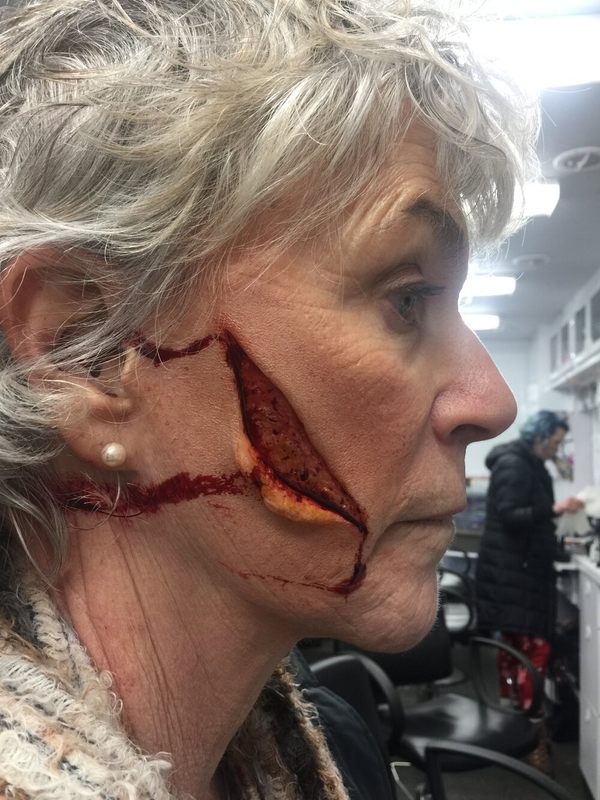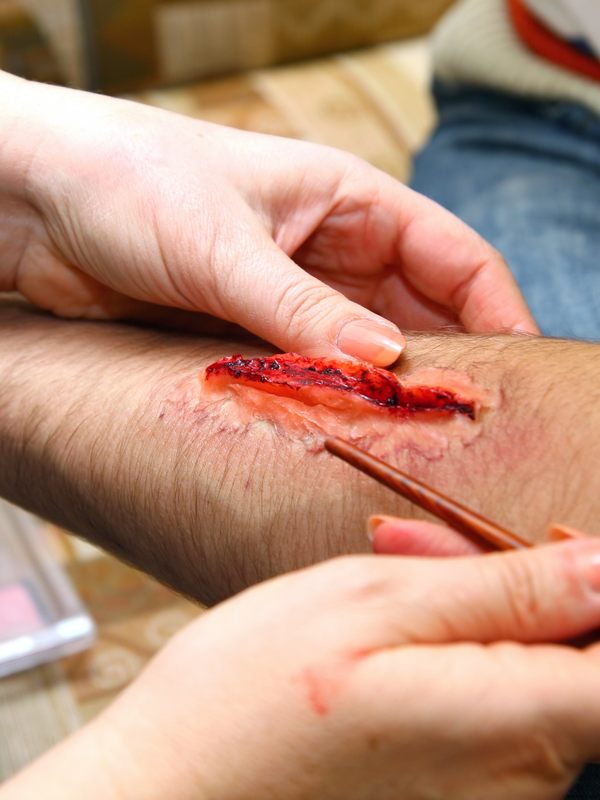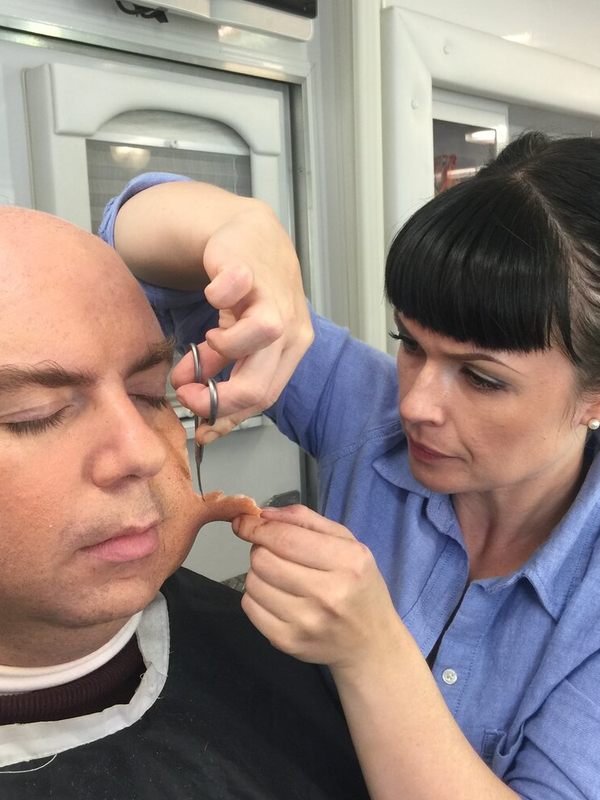 What We'll Do
In this three-part seminar, learn how to transform the human body using special effects makeup and prosthetics.
Course Description
Some of the most magical transformations in film and TV begin with makeup, a brush, and an artist.
In this course led by professional special effects artist Morgan Muta, we'll learn the basics of how character and creature effects are designed for the stage and the screen, exploring the history of the special effects industry along the way. We'll break down the makeup artist's toolkit, practice foundational techniques, and explore different approaches to creating convincing character effects. Each session will equip you with new skills, like depicting illness and aging, building up to the application of a film-quality prosthetic in the final class. Whether you're working on special effects for a video, play, or costume of your own, or simply are curious about the magic behind your favorite films, this course will offer a hands-on introduction to makeup arts for learners of all skill levels. By the end of our time together, you'll not only be able to level-up your costume skills and create effects worthy of the big screen, but you'll also discover a deeper appreciation for the artistry behind your favorite characters and creatures.
Syllabus at a Glance
This course includes three total sessions, each lasting for two hours on three consecutive Saturdays beginning October 15.
Session 1 (Saturday, 10/15, 2–4 PM ET): Introduction and Creating Out-of-Kit Injuries: special effects history, tools, safety and sanitation, and injury basics
Session 2 (Saturday, 10/22, 2–4 PM ET): Character Makeup: tears, sweat, age, illness, and other effects
Session 3 (Saturday, 10/29, 2–4 PM ET): Prosthetics: types, applications, and approaches
Between Sessions
Outside of class, students will be encouraged to practice techniques and applications learned in class. Students will also receive a list of recommended films and will be encouraged to watch, share, and discuss their favorite film and television effects. 
Materials
Please note all links are suggested materials and substitutions can be made. Please reach out to experiences@atlasobscura.com if you need recommendations for substitutions or have any questions about course materials.
Additional Materials
Translucent powder or baby powder
Acetone
A mixing tool
Clean non-porous microwaveable bowl
Clean non-porous mixing surface
Cotton swabs
Pricing Options
In addition to full-price tickets, a limited number of no-pay spots are available for this course. Please note that these tickets are reserved for those who would not otherwise be able to take this course and who expect to attend all sessions. No-pay spots are distributed via a randomized drawing two weeks before each course begins. For more information and to apply for a no-pay spot, please click here. To learn more about our pricing model and randomized selection process for no-pay spots, please visit our FAQ page. 
Community Guidelines for Students
Please take a moment to review our community guidelines for students, which aim to share our classroom ethos and help set the stage for the best possible learning experience.
Atlas Obscura Online Courses
Atlas Obscura Courses offer opportunities for participants to emerge with new skills, knowledge, connections, and perspectives through multi-session classes designed and taught by expert instructors. To learn more about our current course offerings, please visit www.atlasobscura.com/online-courses. For answers to commonly asked questions, check out our FAQ page here.
Founded in 2009, Atlas Obscura created the definitive community-driven guide to incredible places across the planet and is now an award-winning company that shares the world's hidden wonders in person and online.
Where We'll Be
Once registered, you'll receive a confirmation email from Eventbrite that will provide access to each class meeting. Please save the confirmation email as you'll use it to access all sessions of your course via Zoom.
About Your Instructor
Morgan Muta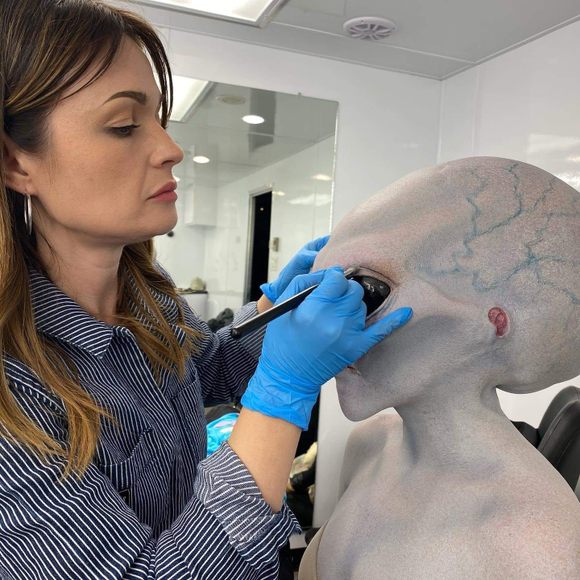 Morgan Muta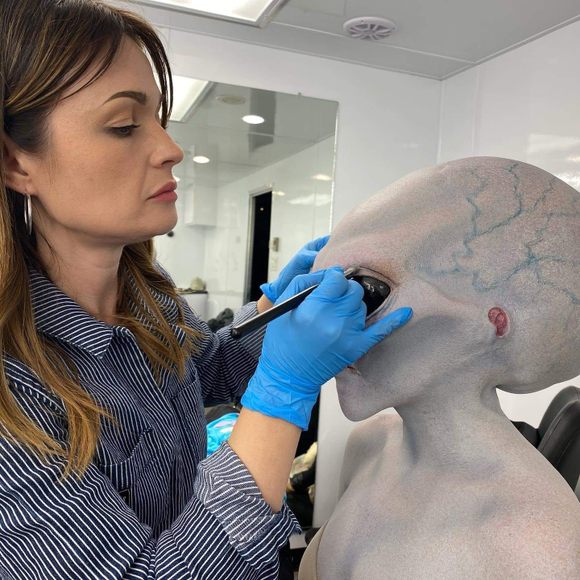 Morgan Muta is a Portland native and has been a makeup artist since 2002. Morgan alway knew she wanted to pursue makeup artistry as a career and enrolled in cosmetology school for her esthetics certification after graduating high school. Wanting to build on what she had learned and follow her dreams of working in the entertainment industry, Morgan made the leap to Los Angeles in 2006 to attend a comprehensive makeup program and dive headfirst into a bigger market.
After graduating from Cinema Makeup School in 2007, Morgan spent the next several years honing her skills in specialty makeup and creature effects in Los Angeles, working for major studios like KNB, Legacy Effects, Amalgamated Dynamics, and Cinovation Studios.
In 2012, she was relocated back to Portland for a feature film and, after its completion, she transitioned into Portland production as a makeup artist on NBC's television series, Grimm. She still resides in Portland today and continues to work in makeup and special effects in film and television. You can see her work in films such as Men in Black 3, Thor, Django Unchained, Iron Man 2, Predators, and many more. 
What Else You Should Know
This is an interactive, small-group seminar that meets over Zoom. Students may be encouraged to participate in discussions, work on assignments outside of class, and workshop projects with their instructor or classmates. Due to the interactive nature of this course, we strongly recommend students attend as many live sessions as possible. Within 72 hours after each session meets, students will receive access to a recording of the live session, which they can watch for up to two weeks after the course concludes.
Instructors may use Google Classroom to communicate with students outside of class. While students aren't required to use Google Classroom, instructors may use this platform to post resources, discussion questions, or assignments. This platform also offers a space for students to connect with one another about course material between sessions. 
We provide closed captioning for all of our courses and can share transcripts upon request. Please reach out to us at experiences@atlasobscura.com if you have any questions, requests, or accessibility needs.
Group Size
There are 25 spots available on this experience.