Piecemaker: Sewing a Sampler Quilt With Aaron Sanders Head
3 sessions
$195 per person
Up to 30 people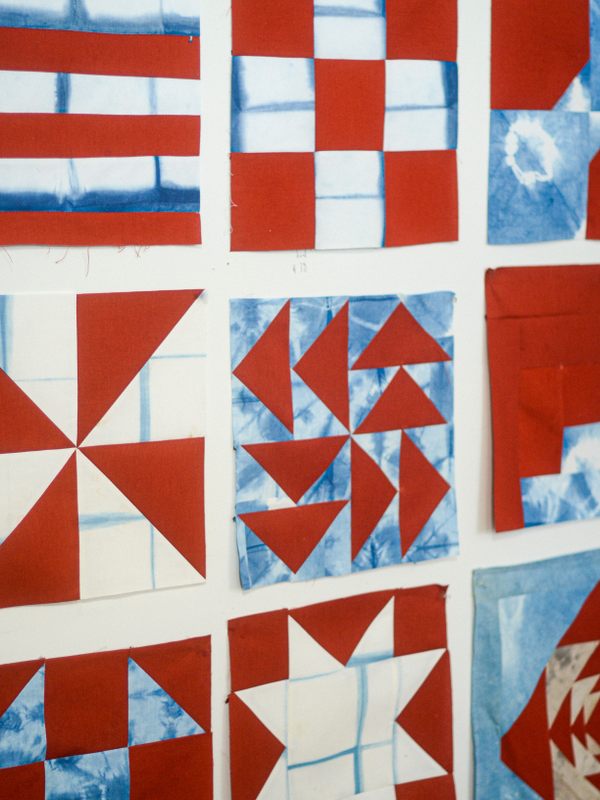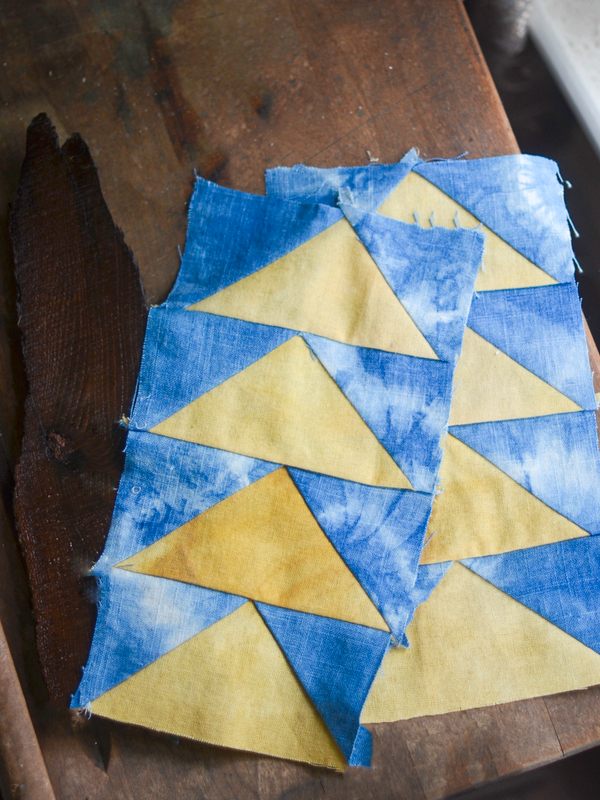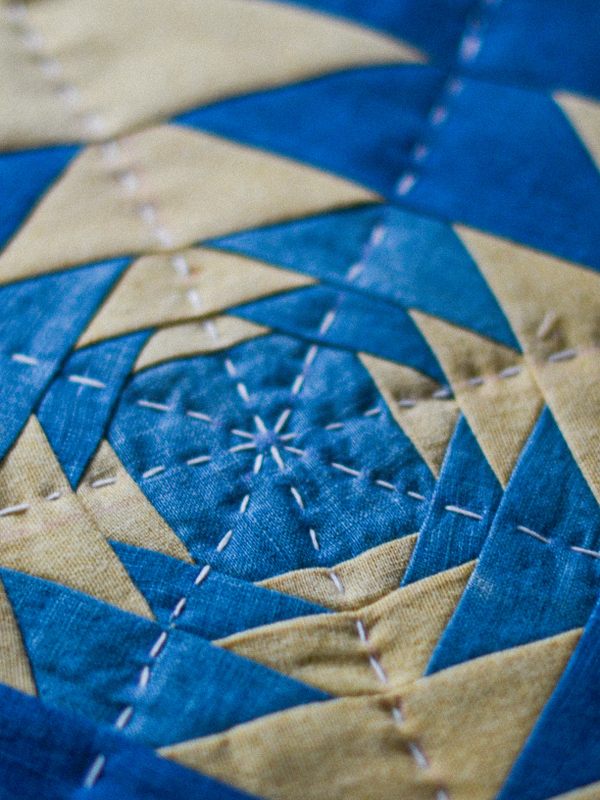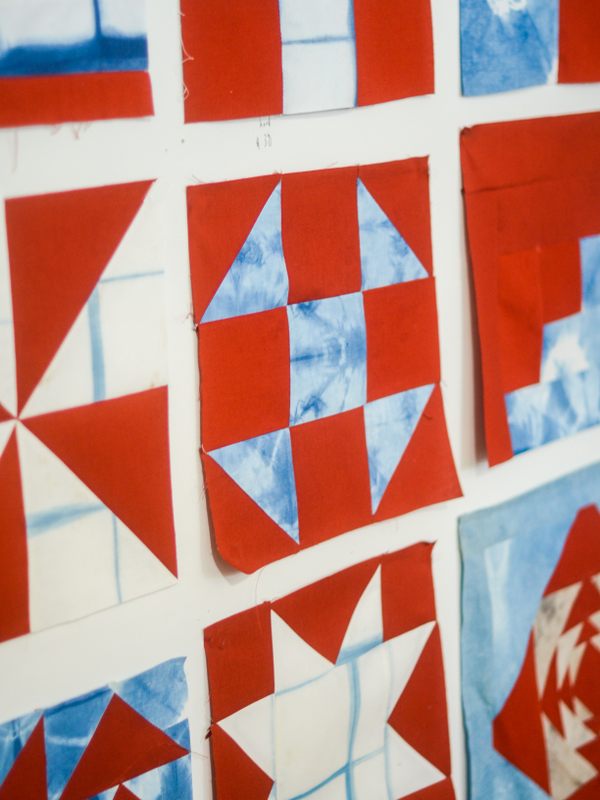 What We'll Do
In this three-part workshop, learn to craft a sampler quilt from start to finish and explore the art of quilting through a historical and cultural lens.
Course Description
Join Southern textile artist Aaron Sanders Head for an exploration of quilting drawn from the long tradition of sampler quilts. You'll learn to create a quilt from start to finish—tracing the history and variations of twelve quilt blocks, including the Nine Patch, Flying Geese, Pineapple, Shoo Fly, Churn Dash, and many others. Along the way, we'll break down foundational quilt construction techniques such as fabric selection, layouts, basting, binding, and quilting. Whether you're new to quilting, want to refresh your creativity, or seeking a new project, this course will offer a hands-on introduction to the art of quilting for learners of all skill levels. By the end of our time together, you'll not only have a new repertoire of quilting skills, but you'll also have the techniques to showcase those skills in a beautiful and bespoke sampler quilt. 
Syllabus at a Glance
This course includes three total sessions, each lasting 1.5 hours on three consecutive Thursdays beginning November 2.
Session 1 (Thursday, 11/2, 7:00–8:30 PM ET)| Piecing
We'll discuss materials in depth, including fabric selection, batting, thread and more, as well as learn our first four quilt blocks.
Session 2 (Thursday, 11/9, 7:00–8:30 PM ET)| Layout
We'll learn four more quilt blocks, and learn about sashing, cornerstones, and borders as we plan our sampler quilt layout.
Session 3 (Thursday, 11/16, 7:00–8:30 PM ET)| Quilting
We'll learn our most advanced quilt blocks, in addition to three quilting styles and two binding styles to finish our quilts.
Between Sessions
If students would like to construct their sampler quilts at the same pace as the course, they can expect to spend a few hours a week working on their designs and quilt blocks.
Course Materials
5-6 yards of fabric
All-purpose thread
Twin-size batting (Aaron recommends this batting)
A note on fabric: This fabric can be brand new quilting cotton, vintage fabrics, clothing, or come from a variety of sources. The first session will cover fabric selection in depth, but it'll be convenient to have a variety of scrap fabric to experiment with.
A note on sewing machines: Access to a sewing machine is encouraged but not required for this course. The first session will cover the basics of hand-piecing for students who wish to hand-sew their quilts. Students are encouraged to have familiarity with a sewing machine if they'd like to use a machine as this course will not cover the basics of using a sewing machine.
Pricing Options
In addition to full-price tickets, a limited number of no-pay spots are available for this course. Please note that these tickets are reserved for those who would not otherwise be able to take this course and who expect to attend all sessions. No-pay spots are distributed via a randomized drawing two weeks before each course begins. For more information and to apply for a no-pay spot, please click here. To learn more about our pricing model and randomized selection process for no-pay spots, please visit our FAQ page.
Community Guidelines for Students
Please take a moment to review our community guidelines for students, which aim to share our classroom ethos and help set the stage for the best possible learning experience.
Atlas Obscura Online Courses
Atlas Obscura Courses offer opportunities for participants to emerge with new skills, knowledge, connections, and perspectives through multi-session classes designed and taught by expert instructors. To learn more about our current course offerings, please visit www.atlasobscura.com/online-courses. For answers to commonly asked questions, check out our FAQ page here.
Founded in 2009, Atlas Obscura created the definitive community-driven guide to incredible places across the planet and is now an award-winning company that shares the world's hidden wonders in person and online.
Where We'll Be
Once registered, you'll receive a confirmation email from Eventbrite that will provide access to each class meeting. Please save the confirmation email as you'll use it to access all sessions of your course via Zoom.
About Your Instructor
Aaron Sanders Head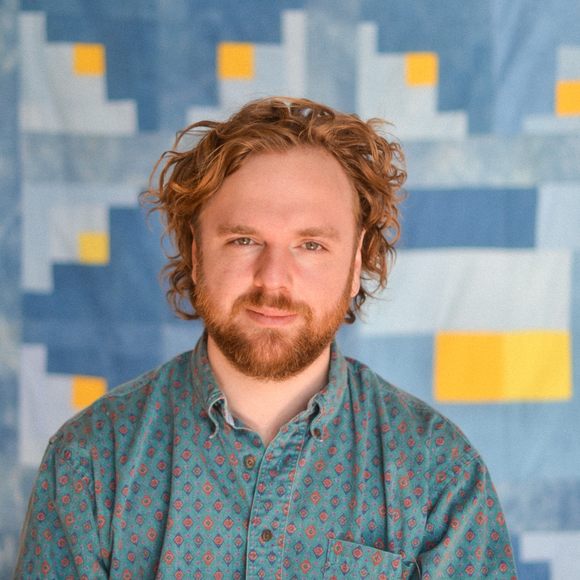 Aaron Sanders Head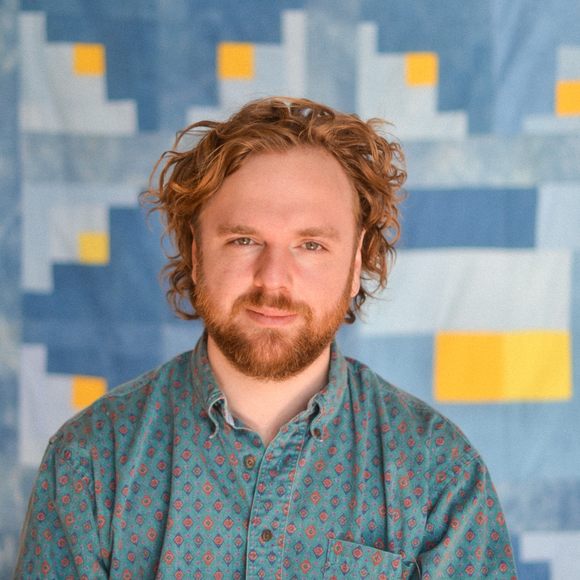 Aaron Sanders Head is a Southern textile artist focused on natural dyes and hand-stitching. Aaron explores the intersections of practices of the past with contemporary craft, and the ways that sewing and textile arts can aid in increasing diversity and representation in the creative class. He is based in Greensboro, Alabama where he lives in an 1830s home with his partner, musician Tim Higgins, and two cats, Splenda and Turnip. He maintains an active studio practice and extensive dye garden used in his work.
What Else You Should Know
This is an interactive, small-group seminar that meets over Zoom. Students may be encouraged to participate in discussions, work on assignments outside of class, and workshop projects with their instructor or classmates. Due to the interactive nature of this course, we strongly recommend students attend as many live sessions as possible. Within 72 hours after each session meets, students will receive access to a recording of the live session, which they can watch for up to two weeks after the course concludes.
Instructors may use Google Classroom to communicate with students outside of class. While students aren't required to use Google Classroom, instructors may use this platform to post resources, discussion questions, or assignments. This platform also offers a space for students to connect with one another about course material between sessions. 
We provide closed captioning for all of our courses and can share transcripts upon request. Please reach out to us at experiences@atlasobscura.com if you have any questions, requests, or accessibility needs.
Group Size
There are 30 spots available on this experience.