What We'll Do
This course has already started! However, you can still join if you'd like to (and we hope you will!). Students enrolling after the course start date and time will have access to a recording of the first session (which will be emailed to participants within 72 hours) as well as the option to attend remaining sessions live. Please select the "Join Late" ticket type to enroll after the course has begun.
In this 4-part lecture series, we'll look at the 19th and 20th-century history and infrastructure that transformed Manhattan into the metropolis it is today.
Course Description
Whether from lived experience or its ubiquity in literature, movies, and other media, people around the world are familiar with Manhattan. Few people, however, have a deep understanding of how it became the iconic city it is today. In this course led by New York City historian and researcher Keith Taillon, we'll trace the evolution of the Big Apple back to some of its early seeds, focusing on the 19th and 20th centuries—a window in which New York City transformed from a small provincial port town into a global metropolis. We'll cover everything from the completion of the Erie Canal and Croton Aqueduct to some of the notorious characters behind the city's Gilded Age. As we move through the events, geographical features, and infrastructure that shaped it, you'll be encouraged to look deeper into the history of the city or town you call home, whether that's New York or elsewhere. By the end of this course, not only will you come away with a heightened ability to read the buildings and streets of Manhattan, interpreting the past through what remains in the present, but also a deepened curiosity for the history and infrastructure that's fueled the growth of cities around the world.  
Syllabus at a Glance
This course includes four total sessions, each lasting 1.5 hour on four consecutive Tuesdays beginning October 4.
Session 1 (Tuesday, 10/4, 7:00–8:30 PM ET)| New Amsterdam & The American Revolution
We'll look at the establishment of a Dutch colony at the tip of Manhattan Island in 1625, the influence of Dutch fur trading, colonial New York, and its designation as the nation's capital following the Revolution.
Session 2 (Tuesday, 10/11, 7:00–8:30 PM ET)| Gridding a City
We'll take a tour of Manhattan's early landscape, tracing its rural towns, early roads, rivers, ponds, and swamps. We'll also look at the 1811 Commissioners Grid Plan and the beginning of NY's northward expansion.
Session 3 (Tuesday, 10/18, 7:00–8:30 PM ET)| Making Manhattan Move
What infrastructure allowed New York to grow into a metropolis? We'll cover the Erie Canal, the Croton Water System, Central Park, the building of bridges, NYC's transit system, and the 1898 consolidation of the five boroughs.
Session 4 (Tuesday, 10/25, 7:00–8:30 PM ET)| Gilding a City
This session is all about the Gilded Age in NYC. We'll meet some of the 19th and 20th-century movers and shakers as well as old and new-money families, including the Stuyvesants, Astors, and Vanderbilts.
Pricing Options
This course is available at three ticket prices. This tiered pricing model is designed to increase access for a wider range of students as well as to support our instructors. In addition to tiered tickets, we offer a limited number of no-pay spots for students who would not otherwise be able to take this course. No-pay spots are selected via a randomized drawing two weeks before each section begins. For more information and to apply for a no-pay spot, please click here. To learn more about our pricing model and randomized selection process for no-pay spots, please visit our FAQ page.
Between Sessions
While there won't be assigned homework, students will be encouraged to reflect on the material covered during class, and (for those not based in Manhattan) apply it to researching the history and infrastructure of their own cities or towns.
Community Guidelines for Students
Please take a moment to review our community guidelines for students, which aim to share our classroom ethos and help set the stage for the best possible learning experience.
Atlas Obscura Online Courses
Atlas Obscura Courses offer opportunities for participants to emerge with new skills, knowledge, connections, and perspectives through multi-session classes designed and taught by expert instructors. To learn more about our current course offerings, please visit www.atlasobscura.com/online-courses. For answers to commonly asked questions, check out our FAQ page here.
Founded in 2009, Atlas Obscura created the definitive community-driven guide to incredible places across the planet and is now an award-winning company that shares the world's hidden wonders in person and online.
Where We'll Be
Once registered, you'll receive a confirmation email from Eventbrite that will provide access to each class meeting. Please save the confirmation email as you'll use it to access all sessions of your course via Zoom.
About Your Instructor
Keith Taillon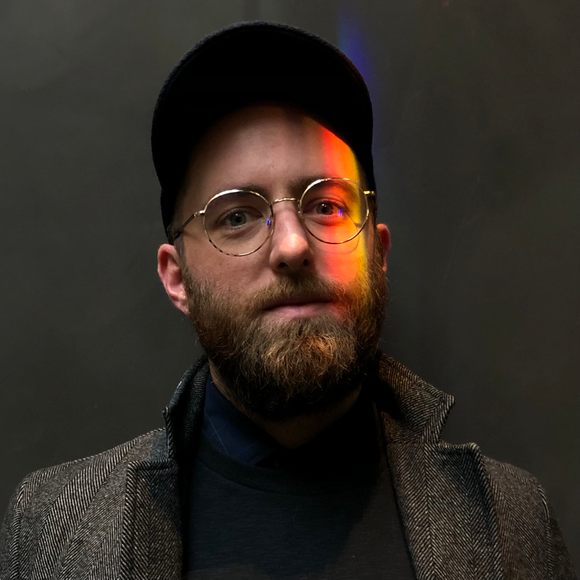 Keith Taillon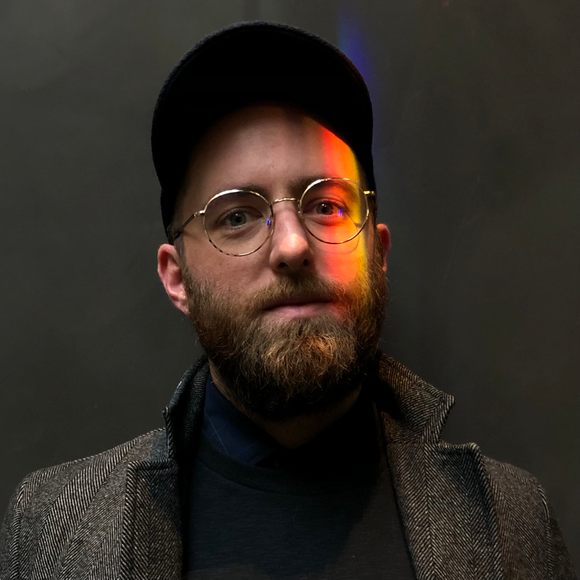 Keith Taillon is a New York City historian, writer, researcher, and tour guide. His Instagram account @keithyorkcity seeks to unpack the city's history and help readers better understand and appreciate its development. His work has been featured in the New Yorker, the Times of London, Surface Magazine, Conde Nast Traveler, and Elle Decor. He is an occasional columnist for the Daily Beast, and has been working with the Fifth Avenue Association as they prepare to celebrate the street's bicentennial in 2024. He has been a guest lecturer at the Cooper-Hewitt Smithsonian Design Museum, Parsons the New School of Design, and RAMSA (Robert A.M. Stern Architects). He lives in Harlem.
What Else You Should Know
This lecture series is designed so students can participate live or watch a recording of each session, after it airs, at a time that is convenient for them. Sessions will take place live over Zoom, with dedicated Q&A segments for students to ask questions via video or chat. Within 72 hours after each session meets, students will receive access to a recording of the live session, which they can watch for up to two weeks after the course concludes.
Instructors may use Google Classroom to communicate with students outside of class. While students aren't required to use Google Classroom, instructors may use this platform to post resources, discussion questions, or assignments. This platform also offers a space for students to connect with one another about course material between sessions.
We provide closed captioning for all of our courses and can share transcripts upon request. Please reach out to us at experiences@atlasobscura.com if you have any questions, requests, or accessibility needs.