Recovering the Stolen Art of WWII With The Monuments Men and Women Foundation
4 sessions
$80 per person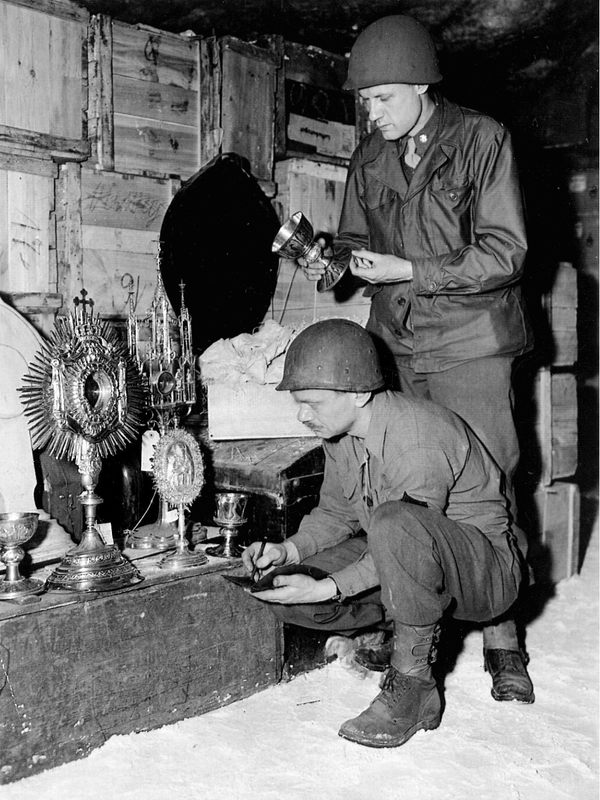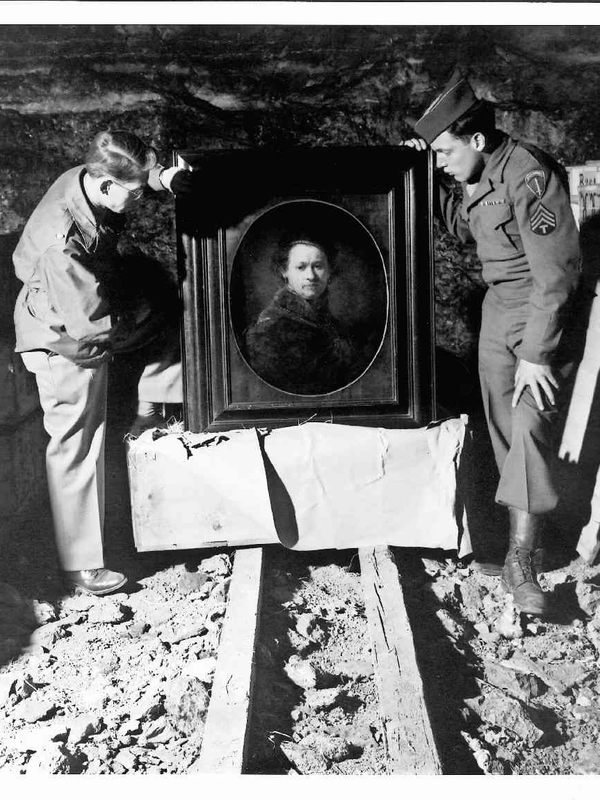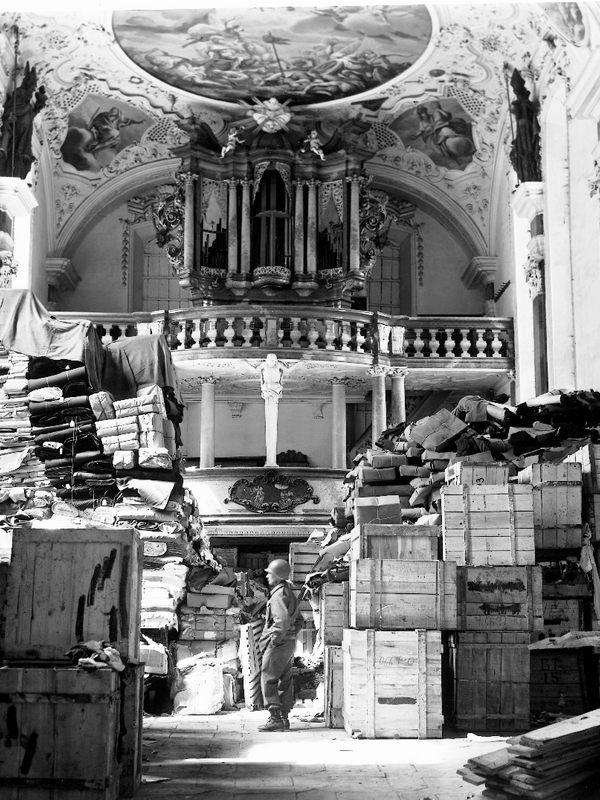 What We'll Do
This course has already started! However, you can still join if you'd like to (and we hope you will!). Students enrolling after the course start date and time will have access to a recording of the first session (which will be emailed to participants within 72 hours) as well as the option to attend remaining sessions live. Please select the "Join Late" ticket type to enroll after the course has begun.
In this 4-part lecture series, trace the history of art theft during WWII, as well as the operation to recover and return over 4 million stolen works.
Course Description
What happened to Europe's artwork during World War II? What did the Louvre or the Uffizi Gallery look like throughout the conflict, and how did the millions of cultural objects stolen by the Nazis eventually return to their rightful owners?
Join Anna Bottinelli, president of the Monuments Men and Women Foundation, and her team of experts for an introduction into the history of art theft and restitution in Europe during WWII. We'll look at Hitler's obsession with art, the Nazi looting operation in occupied countries, and the heroic work of the Monuments Men and Women, who returned more than four million stolen objects. Along the way, we'll be joined by experts including prominent researchers and the #1 New York Times bestselling author of The Monuments Men, Robert Edsel, who will help us take an even more nuanced and in-depth look at each session's material. By the end of this course, you'll have a deeper appreciation for the cultural heritage of the Western world and for the people who risked their lives to preserve it for future generations.
Syllabus at a Glance
This course includes four total sessions, each lasting one hour on four consecutive Wednesdays beginning October 12.
Session 1 (Wednesday, 10/12, 7–8 PM ET)| Hitler's Museum: The Nazis' premeditated theft operation (with guest speaker: Monuments Men and Women Foundation Provenance Research expert Dorothee Schneider)
Session 2 (Wednesday, 10/19, 7–8 PM ET)| Art at War: Protection measures taken in Europe and the U.S. (with Monuments Men and Women Foundation President Anna Bottinelli)
Session 3 (Wednesday, 10/26, 7–8 PM ET)| A New Kind of Soldier: The Monuments Men and Women (with guest speaker #1 NYT bestselling author Mr. Robert Edsel)
Session 4 (Wednesday, 11/2, 7–8 PM ET)| Unraveling the Theft: Returning millions of stolen items to their owners (with guest speaker Monuments Men and Women Foundation Senior Researcher Ms. Casey Shelton)
Between Sessions
Outside of class, students will have access to additional readings and short videos. Additionally, a bibliography will be provided at the end of the course for those who wish to do further reading on the subject after the class concludes. 
Course Materials
While there are no required materials for this course, students are encouraged to purchase and read one of the following: Robert Edsel's The Greatest Treasure Hunt in History, Rescuing da Vinci, The Monuments Men, or Saving Italy; as well as Lynn Nicholas' Rape of Europa and Michael Kurtz's America and the Return of Nazi Contraband: The Recovery of Europe's Cultural Treasures.
Pricing Options
This course is available at three ticket prices. This tiered pricing model is designed to increase access for a wider range of students as well as to support our instructors. In addition to tiered tickets, we offer a limited number of no-pay spots for students who would not otherwise be able to take this course. No-pay spots are selected via a randomized drawing two weeks before each section begins. For more information and to apply for a no-pay spot, please click here. To learn more about our pricing model and randomized selection process for no-pay spots, please visit our FAQ page.
Community Guidelines for Students
Please take a moment to review our community guidelines for students, which aim to share our classroom ethos and help set the stage for the best possible learning experience.
Atlas Obscura Online Courses
Atlas Obscura Courses offer opportunities for participants to emerge with new skills, knowledge, connections, and perspectives through multi-session classes designed and taught by expert instructors. To learn more about our current course offerings, please visit www.atlasobscura.com/online-courses. For answers to commonly asked questions, check out our FAQ page here.
Founded in 2009, Atlas Obscura created the definitive community-driven guide to incredible places across the planet and is now an award-winning company that shares the world's hidden wonders in person and online.
Where We'll Be
Once registered, you'll receive a confirmation email from Eventbrite that will provide access to each class meeting. Please save the confirmation email as you'll use it to access all sessions of your course via Zoom.
About Your Instructor
Anna Bottinelli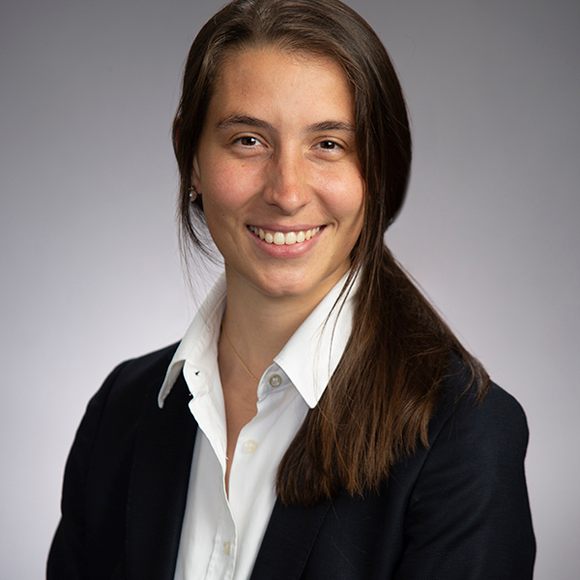 Anna Bottinelli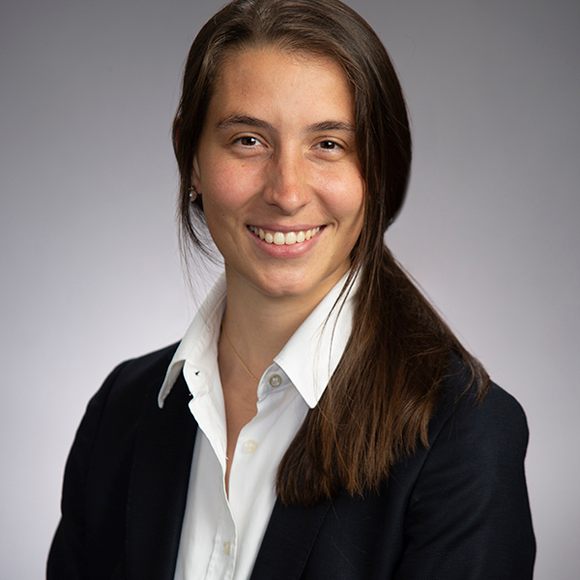 Born and raised in Florence, Italy, Anna Bottinelli earned her B.A. in History of Art from John Cabot University (JCU) in Rome, graduating Magna Cum Laude. There, she was also the recipient of numerous accolades including the 2010 JCU Excellence in Art History Award and JCU Leadership Award. In 2011, she received her M.A. in Art History at The Courtauld Institute of Art in London. At the same time, Ms. Bottinelli began work as the lead Italian research assistant to #1 New York Times Bestselling Author Robert Edsel on his project to write about the Monuments Men and their preservation work in Italy during World War II. In 2014, Ms. Bottinelli accepted a full-time research position with the Monuments Men and Women Foundation. By 2017, she had advanced to senior leadership positions and in December 2019, she was appointed as the Foundation's new President, succeeding its founder, Mr. Edsel. During her tenure at the Foundation, Ms. Bottinelli has overseen numerous restitutions of cultural objects to individuals and museums in Europe. She has also served as a consultant for "Hunting Nazi Treasure," an eight-part investigative documentary that continues to air on Discovery's American Heroes Channel, History Channel-Canada, and BBC Channel 4, among others.  Today Ms. Bottinelli is considered an expert on the subject of art looting and recovery during World War II. She is regularly a point of contact for provenance attorneys seeking expert opinions on art restitution cases involving Italy. Ms. Bottinelli has close ties with the Cultural Heritage Protection Unit of the Italian Carabinieri, who have been steadfast supporters of the Monuments Men and Women Foundation and its mission.
What Else You Should Know
This lecture series is designed so students can participate live or watch a recording of each session, after it airs, at a time that is convenient for them. Sessions will take place live over Zoom, with dedicated Q&A segments for students to ask questions via video or chat. Within 72 hours after each session meets, students will receive access to a recording of the live session, which they can watch for up to two weeks after the course concludes.
Instructors may use Google Classroom to communicate with students outside of class. While students aren't required to use Google Classroom, instructors may use this platform to post resources, discussion questions, or assignments. This platform also offers a space for students to connect with one another about course material between sessions.
We provide closed captioning for all of our courses and can share transcripts upon request. Please reach out to us at experiences@atlasobscura.com if you have any questions, requests, or accessibility needs.