What We'll Do
This course has already started! However, you can still join if you'd like to (and we hope you will!). Students enrolling after the course start date and time will have access to a recording of the first session (which will be emailed to participants within 72 hours) as well as the option to attend remaining sessions live. Please select the "Join Late" ticket type to enroll after the course has begun.
In this three-part lecture series, step behind the scenes to learn how to pull off a close-up magic illusion.
Course Description
Magicians rarely reveal their secrets. But in this course, performer and sleight-of-hand magician Siegfried Tieber will do just that, delving into the nuts and bolts of how an illusion actually works—and how even you, mere mortal, can pull one off. Over the course of three sessions, Siegfried will offer a behind-the-scenes look at the inner workings of an illusion taken directly from his professional repertoire, walking us through each step. Along the way, we'll touch on various aspects of the craft, including the theory, psychology, and practice of conjuring, with time in each session set aside for questions and discussion. By the end of our time together, you'll have a deeper appreciation for the craft of close-up magic as well as an illusion of your own to practice and perform. 
This course is recommended for anyone (ages 12+) who's curious about the art of magic; no prior experience is necessary.
Syllabus At A Glance
This course includes three total sessions, each lasting 1.25 hours on three consecutive days beginning October 11.
Session 1 (Tuesday, 10/11, 8–9:15 PM ET)| Into the Illusion
After a performance by Siegfried, we'll begin discussing the basics of magic and dissecting the illusion up close.
Session 2 (Wednesday,10/12, 8–9:15 PM ET)| The Power of Perception
We'll continue walking through the nuts and bolts of the illusion we're dissecting, and explore the psychology behind successful magic.
Session 3 (Thursday, 10/13, 8–9:15 PM ET)| Making It Magical
We'll finish dissecting the illusion we've been working on and look at the final steps: practice, rehearsal, and performance.
**Please note that this course runs on three consecutive days of the same week.**
Course Materials
A deck of playing cards
A notebook, physical or electronic
Close-up mat (optional)
Between Sessions
Students will be encouraged to spend about 30 minutes immediately following each session to review their notes, practice, and do some magic-related soul-searching.
Pricing Options
This course is available at three ticket prices. This tiered pricing model is designed to increase access for a wider range of students as well as to support our instructors. In addition to tiered tickets, we offer a limited number of no-pay spots for students who would not otherwise be able to take this course. No-pay spots are selected via a randomized drawing two weeks before each section begins. For more information and to apply for a no-pay spot, please click here. To learn more about our pricing model and randomized selection process for no-pay spots, please visit our FAQ page.
Community Guidelines for Students
Please take a moment to review our community guidelines for students, which aim to share our classroom ethos and help set the stage for the best possible learning experience.
Atlas Obscura Online Courses
Our online courses offer opportunities for participants to emerge with new skills, knowledge, connections, and perspectives through multi-session classes designed and taught by expert instructors. Courses can take one of two forms: Seminars are intimate, interactive classes—capped at nine to 25 students—exploring topics and crafts through discussion, workshops, assignments, and in-class activities. We also offer lecture series that can be attended live, or viewed via a recording that will be shared within 72 hours after each session airs. Class recordings for lecture series will be available with a temporary password for up to two weeks following the final session of the course.
To learn more about our current course offerings, please visit www.atlasobscura.com/online-courses.
For answers to commonly asked questions, check out our FAQ page here.
Where We'll Be
Once registered, you'll receive a confirmation email from Eventbrite that will provide access to each class meeting. Please save the confirmation email as you'll use it to access all sessions of your course via Zoom.
About Your Instructor
Siegfried Tieber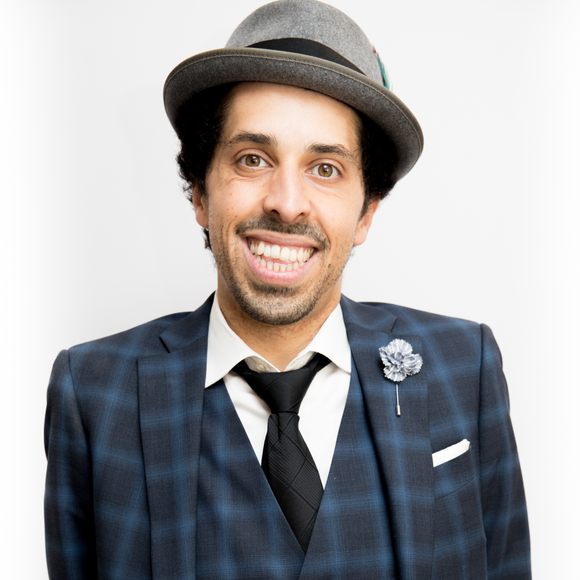 Siegfried Tieber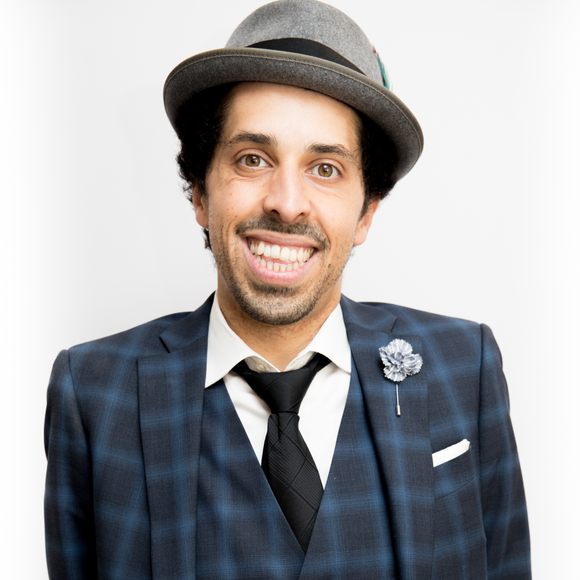 Siegfried Tieber is a Los Angeles-based performer and sleight-of-hand magician. Born and raised in Ecuador, his first international appearance was in 2011 in Bogotá, Colombia. In 2015, Siegfried headlined at the Edinburgh Fringe Festival, the largest arts festival in the world, where his performance was highly praised by reviewers and critics. 2017 saw the premiere of his show See/Saw in Los Angeles and in 2018 the project was taken to New York, where Time Out NY listed it as #1 in its "The best magic shows in New York City."
Siegfried has been featured in prominent media outlets such as Huffington Post, Los Angeles Times, and Forbes. Most recently he was invited to be part of Penn & Teller: Fool Us, a television series featuring the legendary performance duo (yes, he did fool them). 
What Else You Should Know
This lecture series is designed so students can participate live or watch a recording of each session, after it airs, at a time that is convenient for them. Sessions will take place live over Zoom, with dedicated Q&A segments for students to ask questions via video or chat. Within 72 hours after each session meets, students will receive access to a recording of the live session, which they can watch for up to two weeks after the course concludes.
Instructors may use Google Classroom to communicate with students outside of class. While students aren't required to use Google Classroom, instructors may use this platform to post resources, discussion questions, or assignments. This platform also offers a space for students to connect with one another about course material between sessions.
We provide closed captioning for all of our courses and can share transcripts upon request. Please reach out to us at experiences@atlasobscura.com if you have any questions, requests, or accessibility needs.