More than Marbling: An Introduction to Modern Ebru w/ Garip Ay
Members Only
Tue, Jul 19, 2022
Free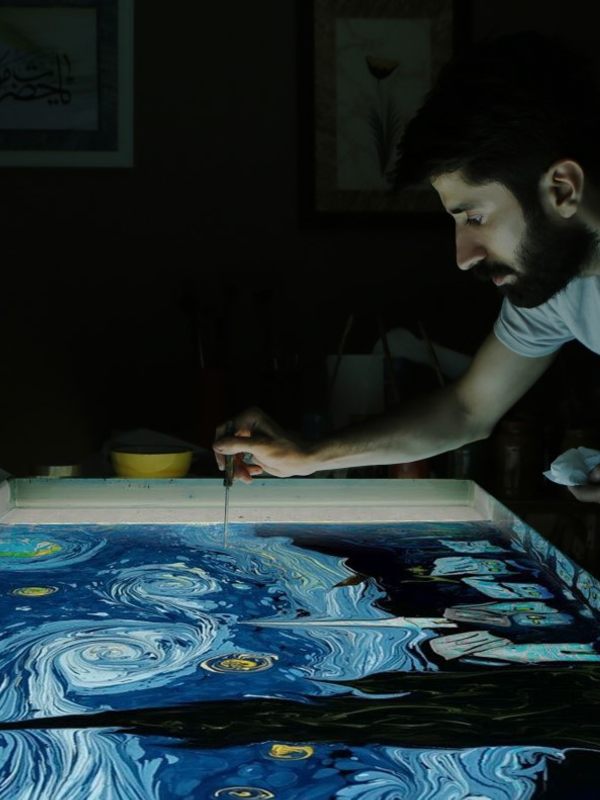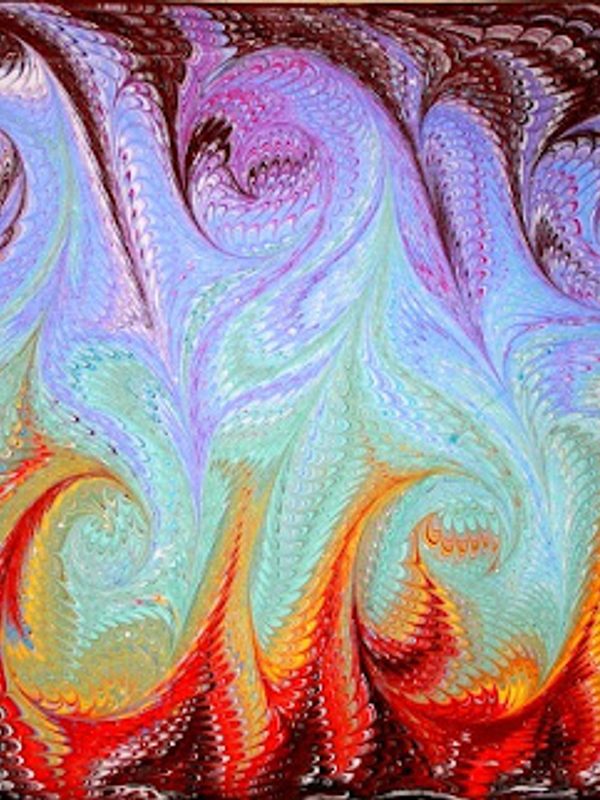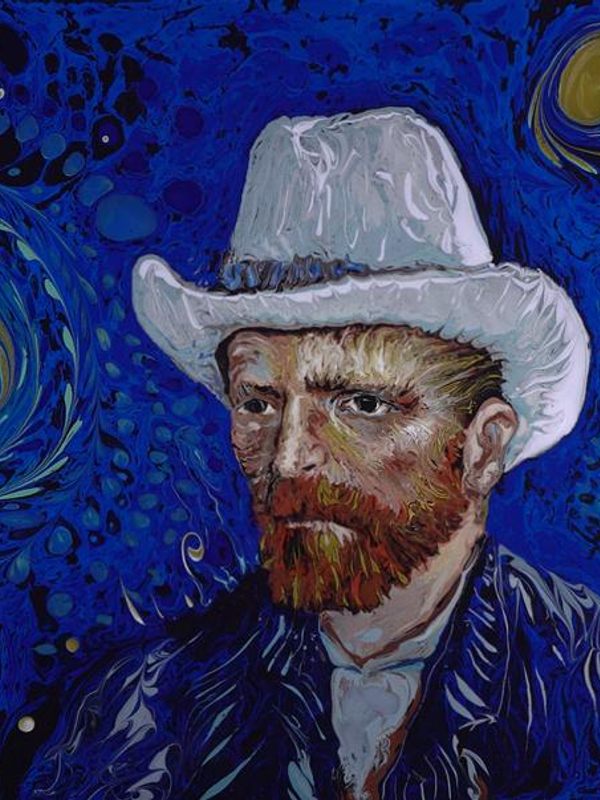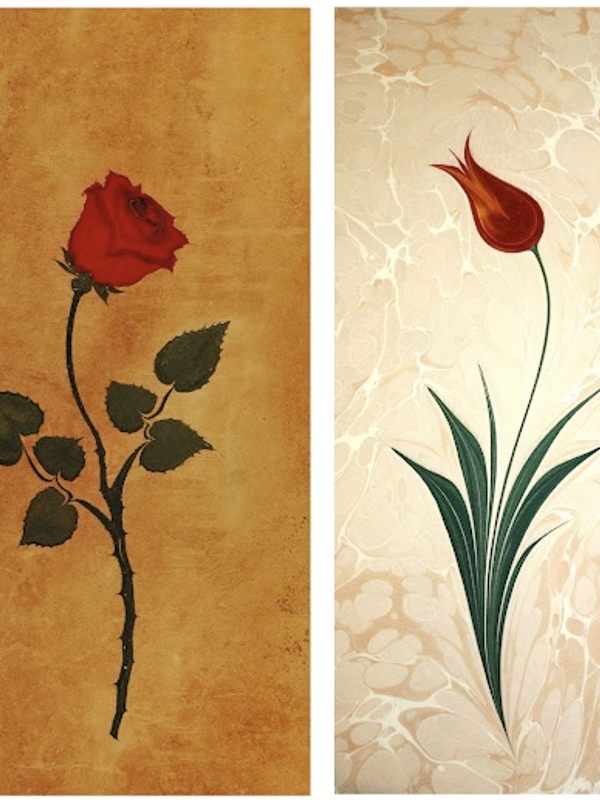 What We'll Do
You may recognize the mesmerizing work of Garip Ay from his viral videos that feature recreations of famous paintings... on water! In this live virtual discussion and demonstration, Garip will share how he uses the techniques of traditional Turkish Ebru to create his own modern and unique works of art!
Garip Ay, an Ebru artist based in Istanbul, has put his own twist on the centuries-old art form. Using video and digital media, he has turned the traditional handicraft into a modern performance. In this experience, we'll sit down with Garip to discuss the origins of Ebru, how it has evolved, and its potential to grow in the digital age. After our brief discussion, Garip will take us over to his workspace where we'll learn about the tools and supplies used to make Ebru art, including how to mix an important ingredient into the paints and how to apply them on water. With a bird's eye view over the marbling bath, we'll watch as Garip demonstrates a few basic Ebru techniques and motifs.
Dating to at least the 15th-century, Ebru is a traditional Turkish form of paper marbling that involves creating patterns with special tools and paints on top of a shallow basin of viscous water. Those colorful patterns are then carefully transferred to paper. This type of marbling was commonly used for end pages in books, and also as a security device on important documents and paper currency. 
Join us to be moved by this fluid and flowing art form!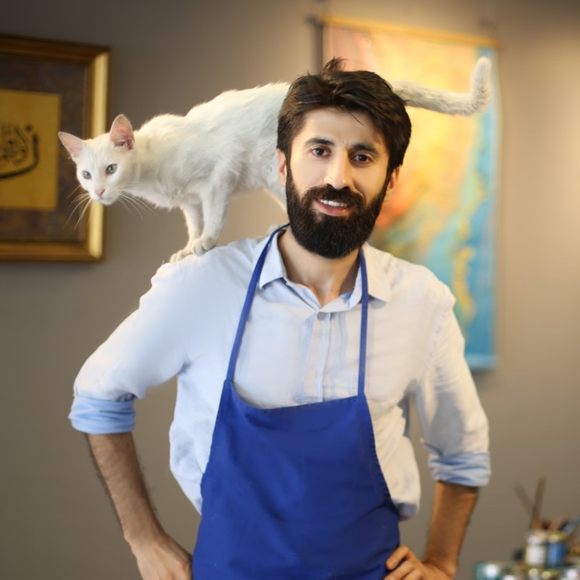 Garip Ay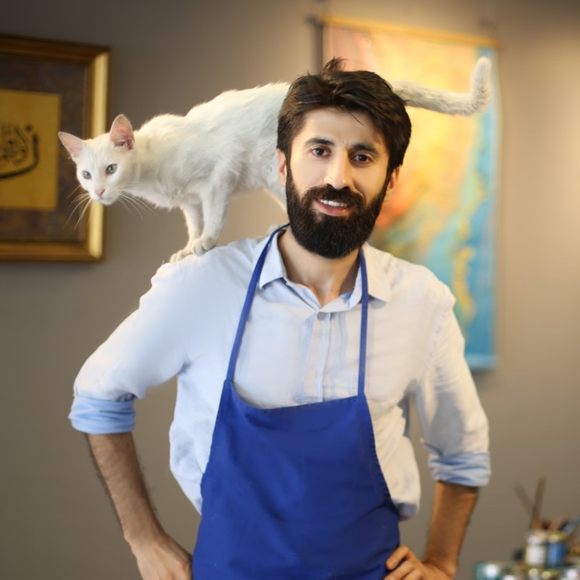 Garip Ay was born in Siirt, Turkey and from a young age, showed an interest in pictorial arts. He attended Diyarbakır Fine Arts High School and received a major in Traditional Turkish Arts from Mimar Sinan Fine Arts University. After school, he started to see Ebru as an art as open for a change as the water it is made on. This perspective led to an evolution of the traditional Turkish art into a brand new form. His early work consisted of portraits of Turkish names including Yunus Emre, Mimar Sinan, Piri Reis, and more. He became internationally recognized with a remake of Starry Night by Van Gogh with a touch of Ebru. Following this success, Garip Ay was invited to galleries, workshops, and seminars around the globe. Through the medium of video art, he is able to share his renovated form of Ebru, which is blended with digital arts, with the world! 
What Else You Should Know
Access to this online experience is free for Atlas Obscura Members. Unlock more wonder by becoming a member today!

Once registered, you can access the Zoom room for this experience through your confirmation email or Eventbrite account. Atlas Obscura online experiences are recommended for attendees age 13+.

This online experience will be recorded. A temporary link to the recording will be provided in a follow-up email to all ticket holders within 72 hours after the event. Access to this recording will be available for seven days.

We provide closed captioning for all of our online Member Experiences, as well as transcripts upon request. Please reach out to us at membership@atlasobscura.com if you have any questions, requests, or access needs.

This event is one of Atlas Obscura's Membership Experiences. At Atlas Obscura, our mission has always been to inspire wonder and curiosity about the incredible world we all share. Now, more than ever, there's a need to stay connected—not only to our sense of wonder, but to each other.

We encourage you to follow and share the hashtag #AOExperiences for more incredible online experiences and courses with Atlas Obscura and our friends. And check out AtlasObscura.com, the definitive guide to the world's hidden wonders, to keep virtually exploring the world through the website's atlas of amazing places, unique stories, and videos.
Dates and Availability
Atlas Obscura Members get free access to this and other exciting online experiences!
Become a Member