Constraint-Based Cooking with quori theodor
Tue, Nov 8, 2022
4 sessions
$150 per person
Up to 38 people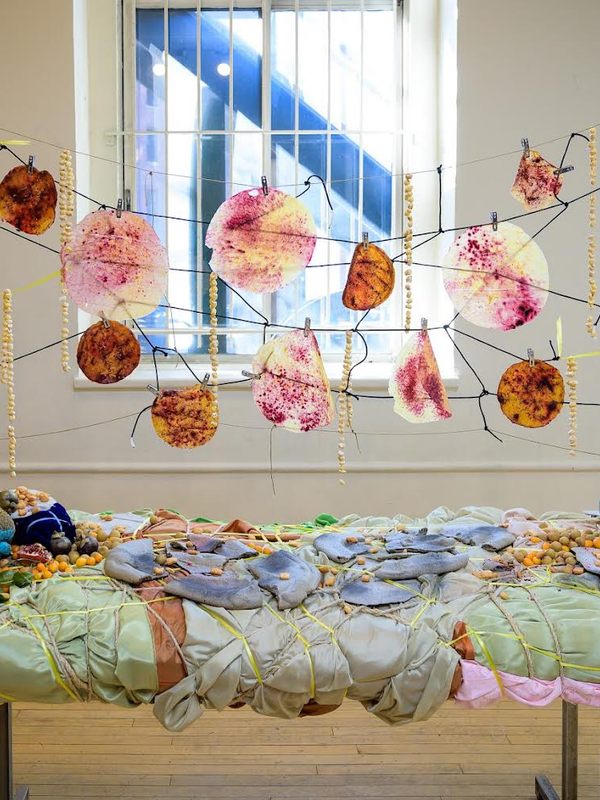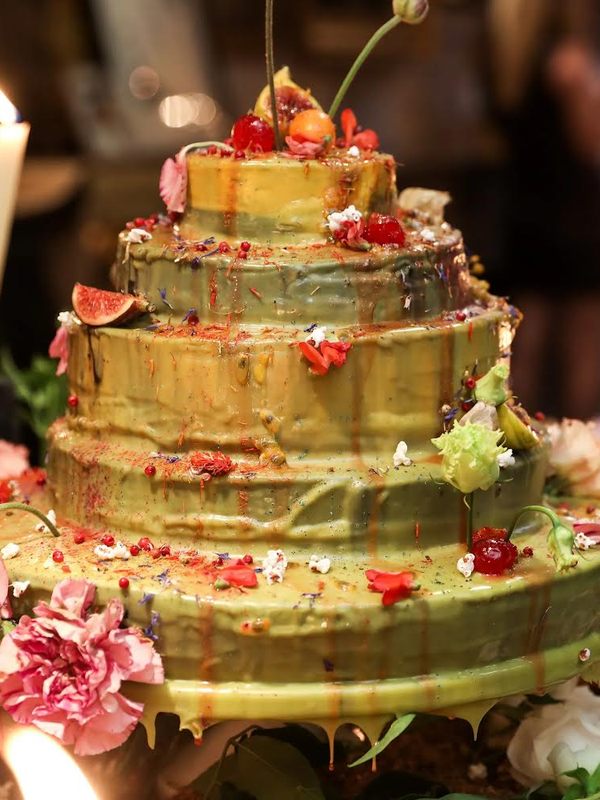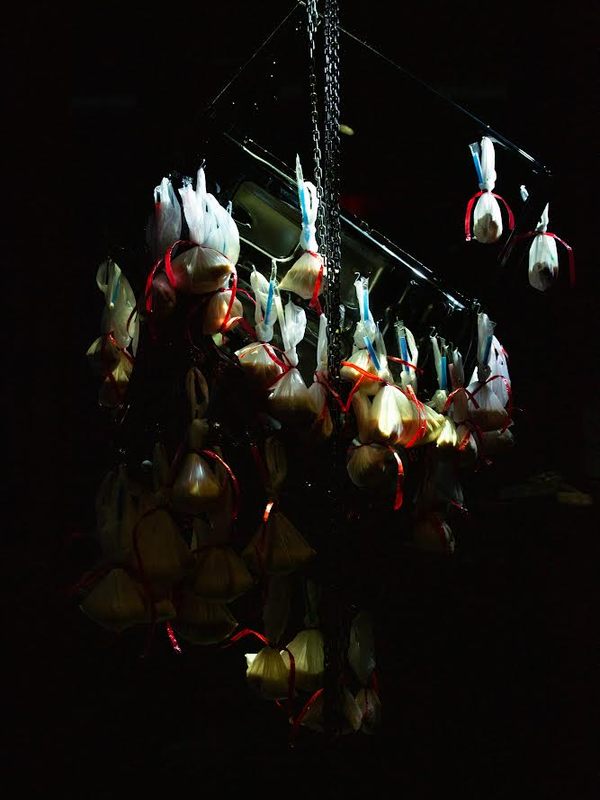 What We'll Do
In this 4-part workshop, we'll create new rules (and upturn old ones) that interject a structure of play into your cooking practices and design constraint-based cooking projects of your own.
Course Description
Games usually have rules, and cooking is no exception; we already contend with restrictions related to budget, time, space, diet, and ingredients. But what if we could transform constraints into a playground of opportunity instead of roadblocks? In this four-part workshop with quori theodor, we'll focus on foregrounding constraints to draw out a sense of playfulness in the kitchen and highlight cherished social aspects of eating, bringing people together, in new ways, around food.
Want to create more charged intimacy among guests? Ask them to spoon feed each other. Want to get messy? Ask guests to eat face to plate. Constraints can also show up more subtly in the kitchen in a myriad of ways. Concoct a three-sisters meal, or try bringing an abstract concept, fictional plot, or scene to life by translating it into food. The execution of these projects can creatively enrich a solo lunch; they can be massive, experimental dinner parties; or they can leave the kitchen entirely. By the end of our time together, we'll have a better understanding of how constraints in cooking can function as a window of expansive possibility rather than limitations holding us back—as well as a new way of approaching constraints in all areas of life.
No prior experience is required to join this course; all cooking and life skills welcome!
Syllabus at a Glance
This course includes four total sessions, each lasting 1.5 hours on four consecutive Tuesdays beginning November 8.
Session 1 (Tuesday, 11/8, 6:30–8:00 PM ET) | Playing with Constraints
We'll look at examples of constraint-based work, and explore different categories of constraints. With the help of collective brainstorming, you'll leave with one highlighted constraint to focus on throughout the week.
Session 2 (Tuesday, 11/15, 6:30–8:00 PM ET) | Everyday Constraints
Here's where we explore and highlight all of the constraints we already encounter and learn how to play with them. We'll do some small group work and play games that help us reposition constraints already present in our cooking lives.
Session 3 (Tuesday, 11/22, 6:30–8:00 PM ET) | Social Constraints
In this session, we'll really delve into all the social practices around eating. We'll spend some time talking about these histories and explore new ways of relating to food socially.
Session 4 (Tuesday, 11/29, 6:30–8:00 PM ET) | Food, Cooking, and Recipe Constraints
In our final session together, we'll explore texture, color, timing, and order—all aspects of food and recipe-building that can be featured as intentional constraints.
Between Sessions
Students will be encouraged to work on creative projects prompted by thought experiments offered at the end of each class. This can be something you attend to through cooking or mood board preparation, or something where simply a seed is planted.
Course Materials 
No materials are required for this course, though those who want to test out a recipe of their own may decide to purchase ingredients and supplies. 
Pricing Options
In addition to full-price tickets, a limited number of no-pay spots are available for this course. Please note that these tickets are reserved for those who would not otherwise be able to take this course and who expect to attend all sessions. No-pay spots are distributed via a randomized drawing two weeks before each course begins. For more information and to apply for a no-pay spot, please click here. To learn more about our pricing model and randomized selection process for no-pay spots, please visit our FAQ page. 
Community Guidelines for Students
Please take a moment to review our community guidelines for students, which aim to share our classroom ethos and help set the stage for the best possible learning experience.
Atlas Obscura Online Courses
Atlas Obscura Courses offer opportunities for participants to emerge with new skills, knowledge, connections, and perspectives through multi-session classes designed and taught by expert instructors. To learn more about our current course offerings, please visit www.atlasobscura.com/online-courses. For answers to commonly asked questions, check out our FAQ page here.
Founded in 2009, Atlas Obscura created the definitive community-driven guide to incredible places across the planet and is now an award-winning company that shares the world's hidden wonders in person and online.
Where We'll Be
Once registered, you'll receive a confirmation email from Eventbrite that will provide access to each class meeting. Please save the confirmation email as you'll use it to access all sessions of your course via Zoom.
About Your Instructor
quori theodor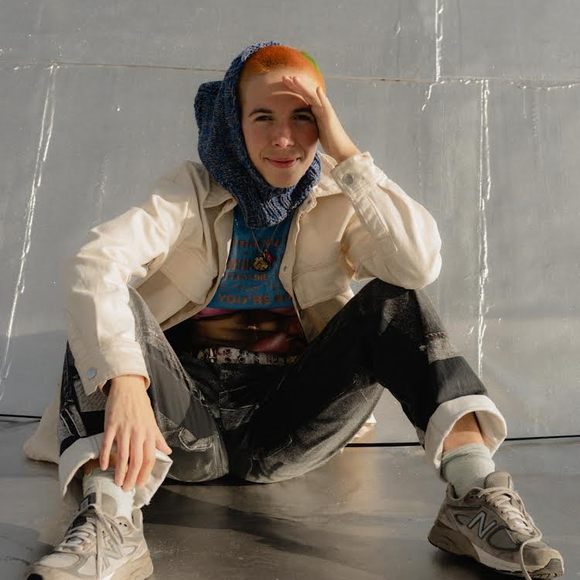 quori theodor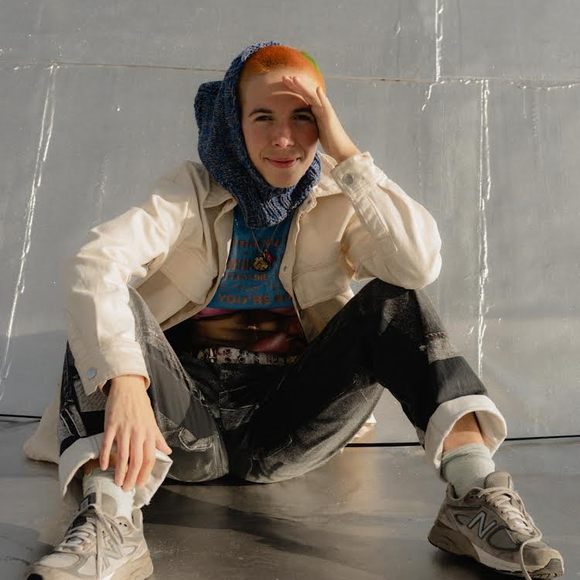 quori theodor / adore is an invitation to self, unlearning as insubordination. their work addresses questions of capital disobedience and the politics of vulnerability through the media of food and by-kids-for-kids programming. he is a founding member of Spiral Theory Test Kitchen and of Circle Time School and has shown work internationally, most recently with the Aspen Art Museum and Performance Space NYC. he has a forthcoming children's cookbook with Mishou Magazine and is based in NYC on unceded Lenape territory.
What Else You Should Know
This is an interactive, small-group seminar that meets over Zoom. Students may be encouraged to participate in discussions, work on assignments outside of class, and workshop projects with their instructor or classmates. Due to the interactive nature of this course, we strongly recommend students attend as many live sessions as possible. Within 72 hours after each session meets, students will receive access to a recording of the live session, which they can watch for up to two weeks after the course concludes.
Instructors may use Google Classroom to communicate with students outside of class. While students aren't required to use Google Classroom, instructors may use this platform to post resources, discussion questions, or assignments. This platform also offers a space for students to connect with one another about course material between sessions. 
We provide closed captioning for all of our courses and can share transcripts upon request. Please reach out to us at experiences@atlasobscura.com if you have any questions, requests, or accessibility needs.
Group Size
There are 38 spots available on this experience.