When Walls Talk: Decoding a Building's History With Lauren Northup
5 sessions
$240 per person
Up to 40 people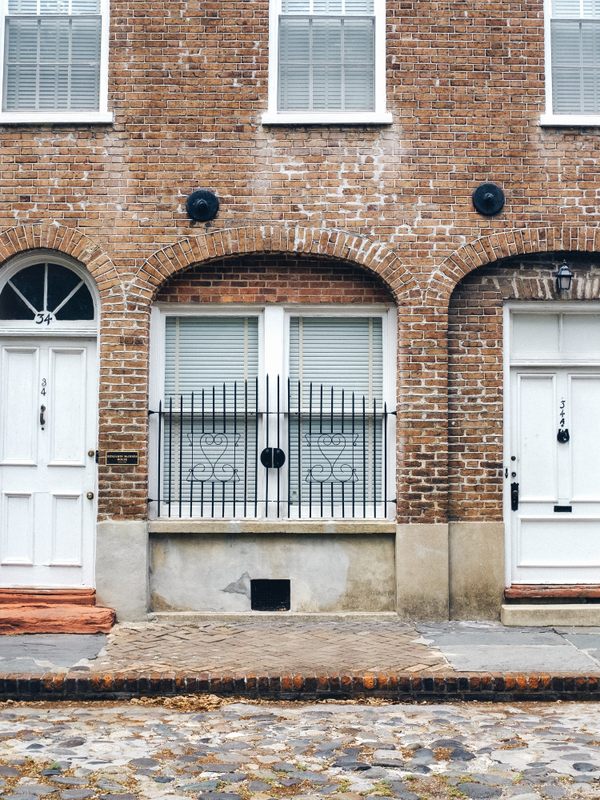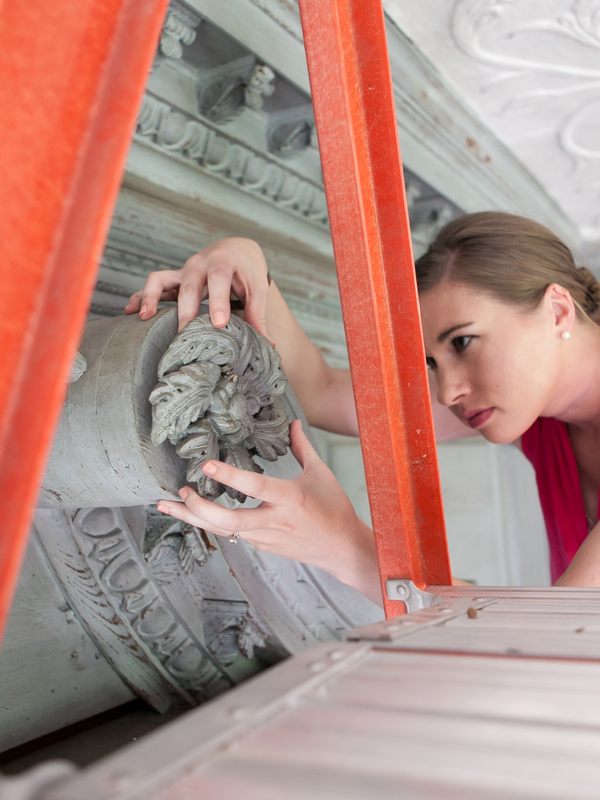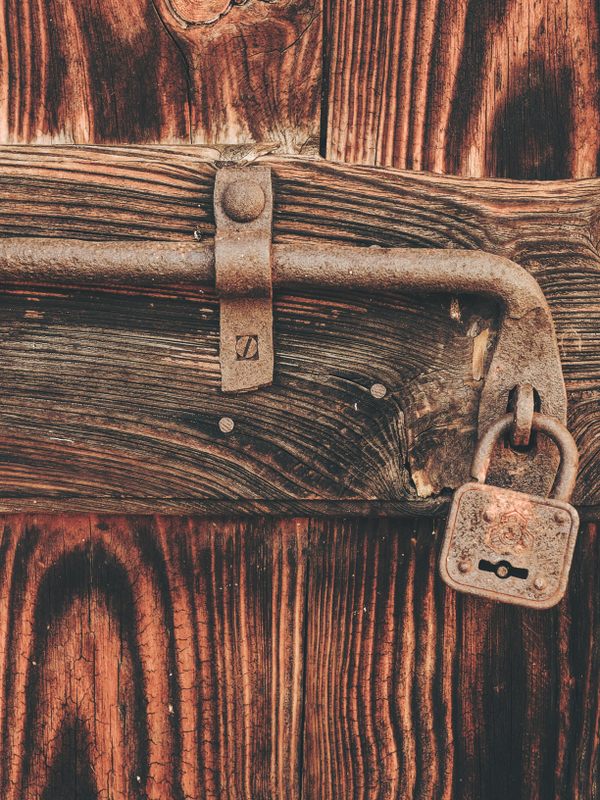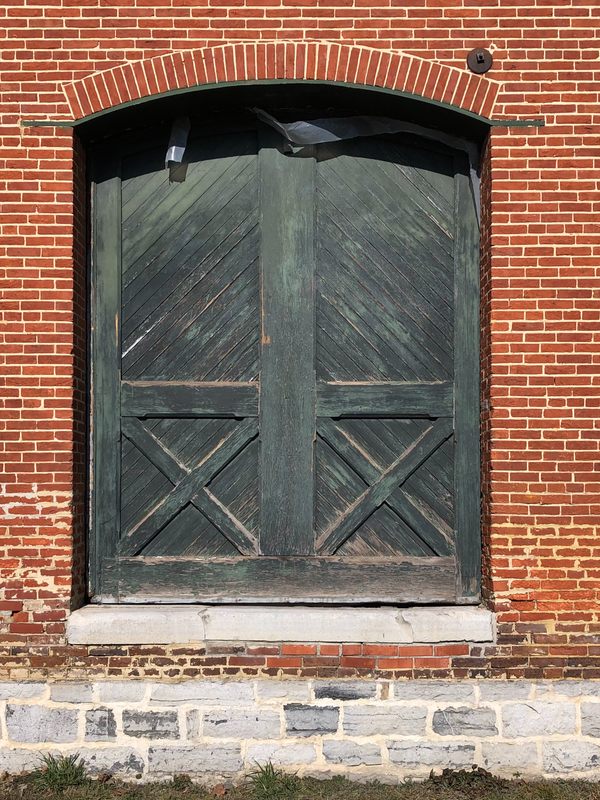 What We'll Do
In this five-part seminar, learn how to decode the language of old buildings, uncovering the stories tucked away in the places and structures that surround you.
Course Description 
An old building is a kind of ever-morphing history book; chapters are caught between layers of paint and architectural features offer clues about the people who lived in them long ago. In this seminar, join Lauren Northup for a cross-disciplinary approach to unlocking the language of buildings, drawing from architectural history, microscopy, historic preservation, and archaeology. We'll look at buildings across the U.S., from halls that hold the histories of people who were enslaved in Charleston, South Carolina, to buildings erected within Cherokee communities displaced by European colonization—learning how physical structures that have been preserved or destroyed can be central to understanding the history of a place. We'll walk through specific methods for uncovering important histories that are often hiding in plain sight, hearing from preservation experts, materials analysts, and other guest speakers along the way. By the end of this course, you'll be equipped with the knowledge and practical skills to begin decoding the language of the old buildings and historic structures that make up your local landscape.
Please note that this course will focus on historic sites in the U.S., but many of the methods and techniques we'll cover can be applied to buildings across the globe.
Syllabus At A Glance
This course includes five total sessions, each lasting for 1.5 hours on five consecutive Wednesdays beginning October 5.
Session 1 (Wednesday, 10/5, 7–8:30 PM ET): Understanding Historic Structures with Lauren Northup
Session 2 (Wednesday, 10/12, 7–8:30 PM ET): Let's Get Microscopic: Understanding Historic Buildings Through Paint Analysis with Guest Kirsten Moffitt, Materials Analyst at Colonial Williamsburg
Session 3 (Wednesday, 10/19, 7–8:30 PM ET): Reading Buildings Like an Architectural Historian: Stories from Drayton Hall with Guest Patricia Smith, Curator of Architectural Resources at Drayton Hall
Session 4 (Wednesday, 10/26, 7–8:30 PM ET): How to Save a Building: A Field Trip to Wheeling, West Virginia With Guest Betsy Sweeny, Director of Heritage Programming at Wheeling Heritage
Session 5 (Wednesday, 11/2, 7–8:30 PM ET): Archaeologies of Disappeared Places: Invisible Operations and Charting the Change of Cherokee Building Practices With Guest Jon Marcoux, Director of Graduate Programs in Historic Preservation at Clemson University and the College of Charleston
Between Sessions
Students will have four field assignments to work on between sessions, encouraging and guiding students as they explore their own built environment.  
Pricing Options
In addition to full-price tickets, a limited number of no-pay spots are available for this course. Please note that these tickets are reserved for those who would not otherwise be able to take this course and who expect to attend all sessions. No-pay spots are distributed via a randomized drawing two weeks before each course begins. For more information and to apply for a no-pay spot, please click here. To learn more about our pricing model and randomized selection process for no-pay spots, please visit our FAQ page.
Community Guidelines for Students
Please take a moment to review our community guidelines for students, which aim to share our classroom ethos and help set the stage for the best possible learning experience.
Atlas Obscura Online Courses
Atlas Obscura Courses offer opportunities for participants to emerge with new skills, knowledge, connections, and perspectives through multi-session classes designed and taught by expert instructors. To learn more about our current course offerings, please visit www.atlasobscura.com/online-courses. For answers to commonly asked questions, check out our FAQ page here.
Founded in 2009, Atlas Obscura created the definitive community-driven guide to incredible places across the planet and is now an award-winning company that shares the world's hidden wonders in person and online.
Where We'll Be
Once registered, you'll receive a confirmation email from Eventbrite that will provide access to each class meeting. Please save the confirmation email as you'll use it to access all sessions of your course via Zoom.
About Your Instructor
Lauren Northup
Lauren Northup
Lauren Northup has been a curator, collections manager, and director of museums at multiple organizations in the Southeast United States including the Hermitage Museum and Gardens and Historic Charleston Foundation. A graduate of both UNC-Chapel Hill and the University of St. Andrews in Scotland, her recent work focused on an intensive study of the built environment of slavery in Charleston, South Carolina.
What Else You Should Know
This is an interactive, small-group seminar that meets over Zoom. Students may be encouraged to participate in discussions, work on assignments outside of class, and workshop projects with their instructor or classmates. Due to the interactive nature of this course, we strongly recommend students attend as many live sessions as possible. Within 72 hours after each session meets, students will receive access to a recording of the live session, which they can watch for up to two weeks after the course concludes. 
Instructors may use Google Classroom to communicate with students outside of class. While students aren't required to use Google Classroom, instructors may use this platform to post resources, discussion questions, or assignments. This platform also offers a space for students to connect with one another about course material between sessions. 
We provide closed captioning for all of our courses and can share transcripts upon request. Please reach out to us at experiences@atlasobscura.com if you have any questions, requests, or accessibility needs.
Group Size
There are 40 spots available on this experience.