Seas The Day: Life Lessons from Cephalopods With Sarah McAnulty
Wed, Jan 17, 2024
5 sessions
$80 per person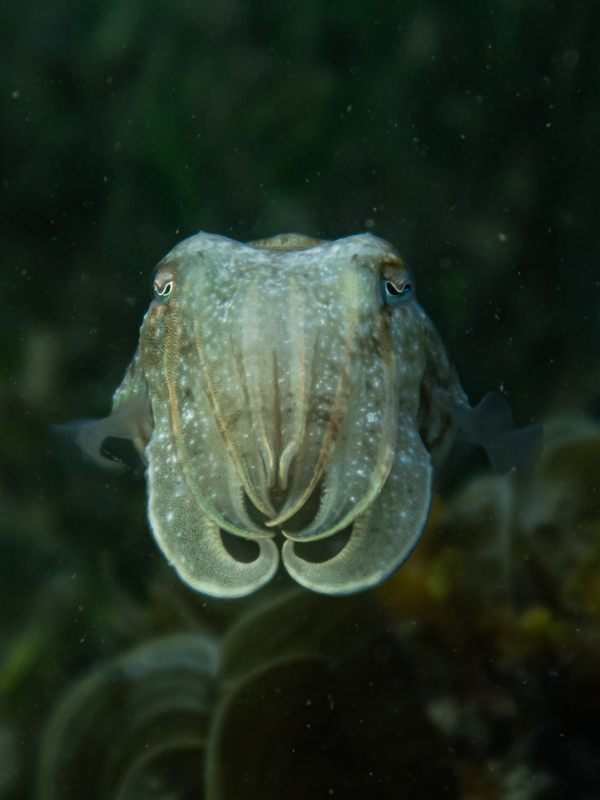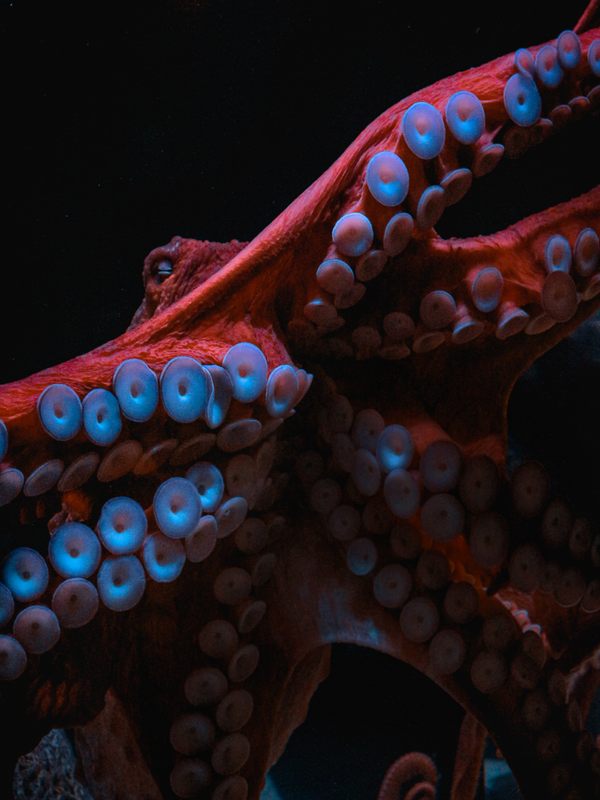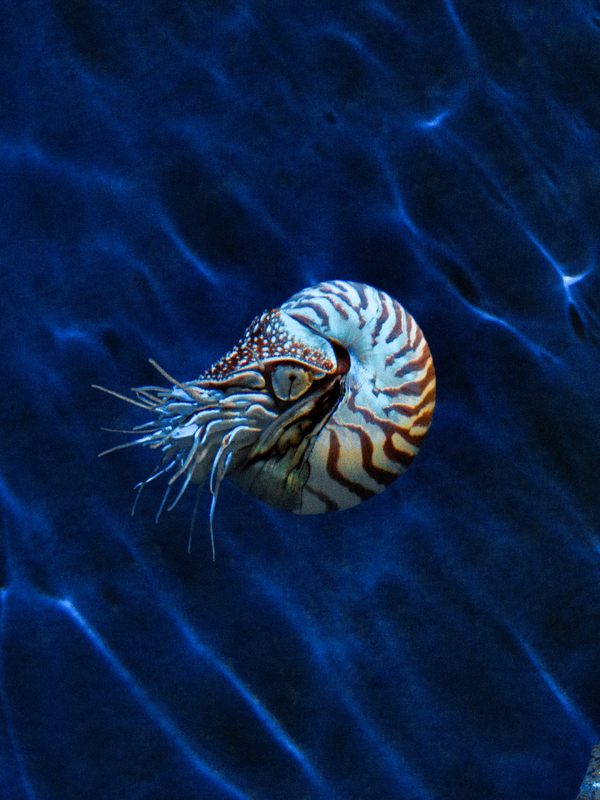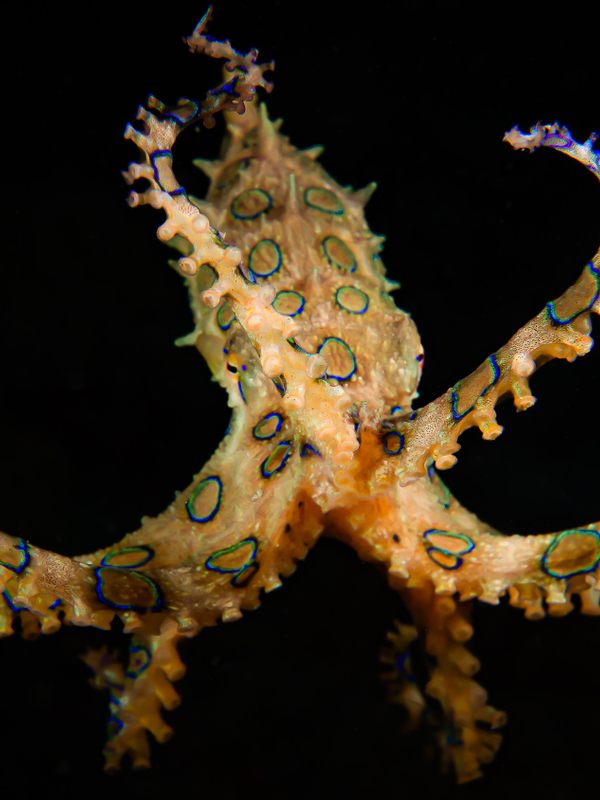 What We'll Do
In this five-part lecture series, take a dive into the lives of some of the most complex invertebrates on Earth and learn some life lessons applicable to humans, too.
Course Description
There are over 700 species of cephalopods roaming the Earth's marine ecosystems today, but most people are only familiar with a small handful of them. In this five-part lecture series led by squid biologist and science communicator Sarah McAnulty, we're taking a plunge into the deep, wondrous world of these complex creatures, looking at the myriad ways they live their lives. We'll cover everything from the diversity of cephalopods to distinct behaviors of specific species and how they work together with other critters—as well as why these invertebrates ultimately matter to their ecosystems, and to us. As we learn more about the varied histories of cephalopods, we'll unveil surprising life lessons applicable to us backboned landlubbers, too, from the reef squid's approach to teamwork to the cuttlefish's comfort with letting its freak flag fly. We'll spend each session looking not only at the fascinating biology and lifestyles of specific cephalopods, but also examining what they might be able to teach us as humans, opening our eyes to new possibilities and ways of living we may not have dreamed of prior to entering the world of Cephalopoda.
Syllabus At A Glance
This course includes five total sessions, each lasting for 1.5 hours on five consecutive Wednesdays beginning January 17.
Session 1 (Wednesday, 1/17, 8:00—9:30pm ET)| Life According to Cephalopods: Basic cephalo-stats, biology, and what's the deal with ink?
Session 2 (Wednesday, 1/24, 8:00—9:30pm ET)| Flamboyant, Fun, and Freaky: Learning from a cuttlefish's approach to life
Session 3 (Wednesday, 1/31, 8:00—9:30pm ET)| 300 Ways to Be a Squid: A crash course in all the lifestyles squid have carved out over their long history
Session 4 (Wednesday, 2/7, 8:00—9:30pm ET)| Respecting Our Elders: Ancient cephalopods to today
Session 5 (Wednesday, 2/14, 8:00—9:30pm ET)| Teuthological Teamwork: Cephalopod symbiosis
Between Sessions
Dr. McAnulty will provide some suggested reading for students who wish to delve deeper into material touched on during class.
Pricing Options
This course is available at three ticket prices. This tiered pricing model is designed to increase access for a wider range of students as well as to support our instructors. In addition to tiered tickets, we offer a limited number of no-pay spots for students who would not otherwise be able to take this course. No-pay spots are selected via a randomized drawing two weeks before each section begins. For more information and to apply for a no-pay spot, please click here. To learn more about our pricing model and randomized selection process for no-pay spots, please visit our FAQ page.
Community Guidelines for Students
Please take a moment to review our community guidelines for students, which aim to share our classroom ethos and help set the stage for the best possible learning experience.
Atlas Obscura Online Courses
Atlas Obscura Courses offer opportunities for participants to emerge with new skills, knowledge, connections, and perspectives through multi-session classes designed and taught by expert instructors. To learn more about our current course offerings, please visit www.atlasobscura.com/online-courses. For answers to commonly asked questions, check out our FAQ page here.
Founded in 2009, Atlas Obscura created the definitive community-driven guide to incredible places across the planet and is now an award-winning company that shares the world's hidden wonders in person and online.
Where We'll Be
Once registered, you'll receive a confirmation email from Eventbrite that will provide access to each class meeting. Please save the confirmation email as you'll use it to access all sessions of your course via Zoom.
About Your Instructor
Sarah McAnulty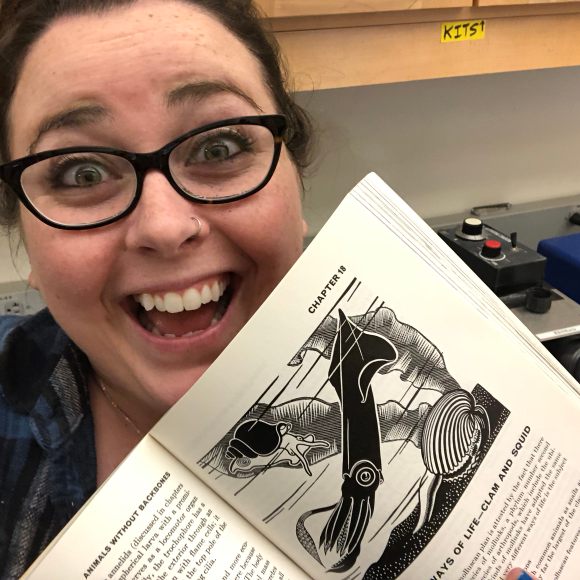 Sarah McAnulty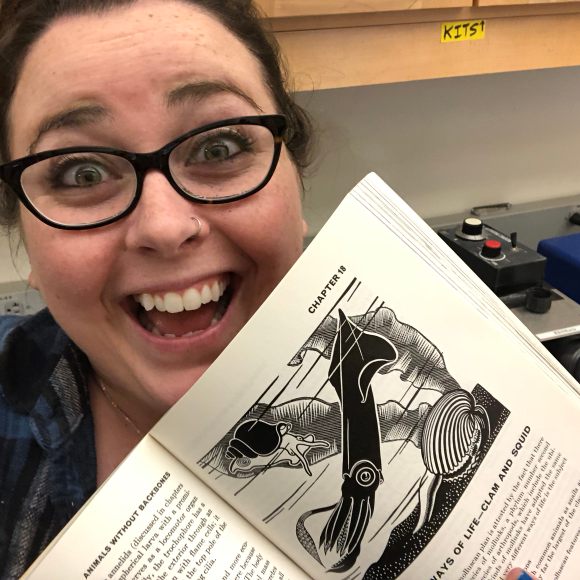 Dr. Sarah McAnulty is a squid biologist and science communicator. She received her Ph.D. in molecular and cell biology working on Hawaiian bobtail squid symbiosis in 2019. She is currently the executive director of Skype a Scientist, a nonprofit that connects over 10,000 classrooms to scientists every year. Dr. McAnulty is a prolific science communicator, with an active presence on Twitter, Instagram, and Tiktok (@SarahMackAttack). She's been featured by Nature, Forbes, NPR Shortwave, along with many others, for her work. 
What Else You Should Know
This lecture series is designed so students can participate live or watch a recording of each session, after it airs, at a time that is convenient for them. Sessions will take place live over Zoom, with dedicated Q&A segments for students to ask questions via video or chat. Within 72 hours after each session meets, students will receive access to a recording of the live session, which they can watch for up to two weeks after the course concludes.
Instructors may use Google Classroom to communicate with students outside of class. While students aren't required to use Google Classroom, instructors may use this platform to post resources, discussion questions, or assignments. This platform also offers a space for students to connect with one another about course material between sessions.
We provide closed captioning for all of our courses and can share transcripts upon request. Please reach out to us at experiences@atlasobscura.com if you have any questions, requests, or accessibility needs.