What We'll Do
In this five-part seminar, we'll explore notions of death and dying around the world, drawing from biology, history, and beyond.
Course Description
Death is taboo, private, mysterious. Most of us don't know exactly what happens to the body as it's dying, or after it's dead, or how to try to connect with those who are gone. In this online course, we'll take an inquisitive and interdisciplinary approach to thinking about death and dying, incorporating medical science, case studies, and personal curiosity. We'll learn about different practices in rituals surrounding dying, death, and mourning, and draw upon materials and experts in all kinds of death-related fields, from death doulas and morticians to scientists who use flesh-eating beetles to clean carcasses. Each week will include some outside materials, in-class discussions, and occasional creative writing prompts to get us thinking about death in new ways. We'll investigate not only what happens to the dying and dead, but also what happens to the living as we come to think deeply about the other side.
Syllabus at a Glance
This course includes five total sessions, each lasting for 1.5 hours on five Sundays beginning September 24th.
Session 1 (Sunday, 9/24, 2:30–4 PM ET): What does it mean to be dead?
Session 2 (Sunday, 10/1, 2:30–4 PM ET): The dying process
Session 3 (Sunday, 10/8, 2:30–4 PM ET): Death in the wild
Session 4 (Sunday, 10/15, 2:30–4 PM ET): The death industry
Session 5 (Sunday, 10/22, 2:30–4 PM ET): What happens to the living?
Between Sessions
Each week, students should come to class open to discussing death and dying. There will be a few reading and writing assignments outside of class. (PDFs will be provided.)
Pricing Options
In addition to full-price tickets, a limited number of no-pay spots are available for this course. Please note that these tickets are reserved for those who would not otherwise be able to take this course and who expect to attend all sessions. No-pay spots are distributed via a randomized drawing two weeks before each course begins. For more information and to apply for a no-pay spot, please click here. To learn more about our pricing model and randomized selection process for no-pay spots, please visit our FAQ page.
Community Guidelines for Students
Please take a moment to review our community guidelines for students, which aim to share our classroom ethos and help set the stage for the best possible learning experience.
Atlas Obscura Online Courses
Atlas Obscura Courses offer opportunities for participants to emerge with new skills, knowledge, connections, and perspectives through multi-session classes designed and taught by expert instructors. To learn more about our current course offerings, please visit www.atlasobscura.com/online-courses. For answers to commonly asked questions, check out our FAQ page here.
Founded in 2009, Atlas Obscura created the definitive community-driven guide to incredible places across the planet and is now an award-winning company that shares the world's hidden wonders in person and online.
Where We'll Be
Once registered, you'll receive a confirmation email from Eventbrite that will provide access to each class meeting. Please save the confirmation email as you'll use it to access all sessions of your course via Zoom.
About Your Instructor
Tessa Fontaine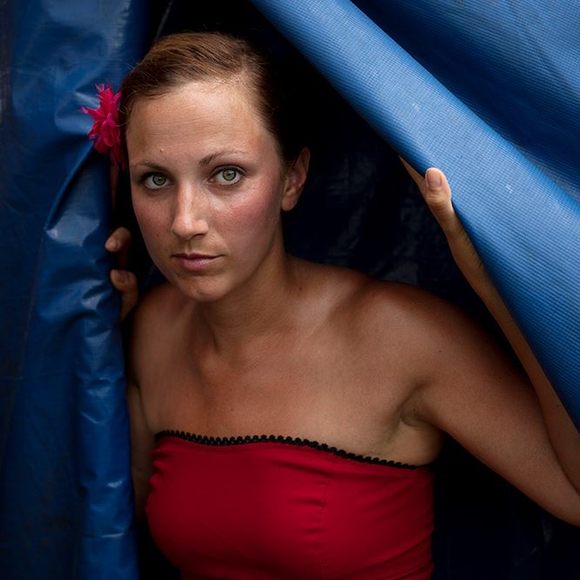 Tessa Fontaine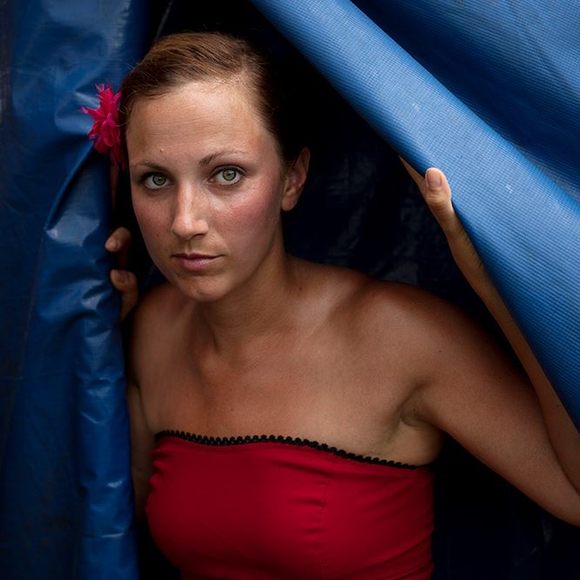 Tessa Fontaine is the author of The Electric Woman: A Memoir in Death-Defying Acts, a New York Times Editors' Choice, finalist for the Utah Book Award, and best book of 2018 from Southern Living, Amazon Editors, Refinery29, PopMatters, and the New York Post. Tessa spent the 2013 season performing with the last American traveling circus sideshow, the World of Wonders. Raised outside San Francisco, Tessa has spent time in West Africa, Southeast Asia, Europe, and the United States, most recently in a 1982 camper van named Flipper that has been passed down through women in her family. She has taught in prisons and jails, led educational programs for New York Times Student Journeys, designed Experiences and Trips for Atlas Obscura, and founded Salt Lake City's Writers in the Schools program. ​Around the country, she has performed her one-woman plays in theatres ranging from New York to San Francisco. These days, Tessa lives in Asheville, North Carolina, where she teaches at Warren Wilson College.
What Else You Should Know
This is an interactive, small-group seminar that meets over Zoom. Students may be encouraged to participate in discussions, work on assignments outside of class, and workshop projects with their instructor or classmates. Due to the interactive nature of this course, we strongly recommend students attend as many live sessions as possible. Within 72 hours after each session meets, students will receive access to a recording of the live session, which they can watch for up to two weeks after the course concludes. 
Instructors may use Google Classroom to communicate with students outside of class. While students aren't required to use Google Classroom, instructors may use this platform to post resources, discussion questions, or assignments. This platform also offers a space for students to connect with one another about course material between sessions.
We provide closed captioning for all of our courses and can share transcripts upon request. Please reach out to us at experiences@atlasobscura.com if you have any questions, requests, or accessibility needs.
Group Size
There are 30 spots available on this experience.
Who Can Come
Students must be 16+