What We'll Do
This course has already started! However, you can still join if you'd like to (and we hope you will!). Students enrolling after the course start date and time will have access to a recording of the first session (which will be emailed to participants within 72 hours) as well as the option to attend remaining sessions live. Please select the "Join Late" ticket type to enroll after the course has begun.
In this 4-part lecture series, learn the art of foraging and cooking with foraged goods.
Course Description
Guided by Slovenia's leading foragers, bring the art of forest-to-table foraging from the Alps to your home. Join author and professor Dr. Noah Charney along with seasoned foragers Dr. Katja Rebolj and Tanja Rebolj for an introduction to the practice of foraging as well as fermenting, cooking, and distilling with the plants and fungi you find. We'll learn how to identify and collect edible flowers, herbs, plants, fruit, and mushrooms, then walk through preservation methods and recipes. Students who wish to cook along with us in real time will have the chance to do so; an ingredients list will be sent out prior to the start of each class. Recipes include mushroom soup, buckwheat and porcini hotpot, a flower focaccia and fermented omelet, and fruit strudel and jam. We'll also look at how to make your own liqueurs and handmade soap. By the end of our time together, you'll not only have a lineup of Slovenian-inspired foraged recipes, but also a deeper understanding of how to transform wild ingredients growing in your local landscape into delicious dishes.
This course was designed from Atlas Obscura's foraging trip to Slovenia led by Noah Charney. If you're interested in foraging in the Alps with Noah in person, you can find out more about the trip here. 
Syllabus at a Glance
This course includes four total sessions, each lasting for 1.5 hours on fourThursday beginning October 26, skipping November 2.
Session 1 (Thursday, 10/26, 4–5:30 PM ET) | Foraging in the Alps of Slovenia (with Katja Rebolj)
We'll kick things off with an introduction to Slovenia, and meet Dr. Katja Rebolj, leading forager, author, and guest star on Netflix's Restaurants on the Edge. Katja will discuss foraging in the Alps—at times more than 1,000 meters above sea level. She'll explain how to preserve, ferment, and process foraged goods. You'll then be invited to cook along with Noah and Katja as they prepare a Slovenian flatbread (like a focaccia topped with flowers and herbs) and foraged frtelja, a Slovenian twist on a frittata. 
 -week off-
Session 2 (Thursday, 11/9, 4–5:30 PM ET) | Wild Schnapps (with Tanja Rebolj)
Noah will walk us through the rich gastronomic landscape of Slovenia before introducing us to Tanja Rebolj, a forager and maker of acclaimed homemade liquors made exclusively from hand-gathered ingredients found within one kilometer of her mountain home. You'll then have the chance to join Tanja and Noah in making a homemade liqueur using local ingredients and spirits. We'll also cover making tea, jams, and juices. 
Session 3 (Thursday, 11/16, 4–5:30 PM ET) | Foraging the American Northeast (with Katja Rebolj)
Noah will compare traditions between Slovenia and America, and Katja will discuss foraging across American geographies with a focus on the northeast. We'll talk mushrooms (and prepare them in a traditional Slovenian mushroom soup—alongside buckwheat and porcini mushroom hotpot), as well as traditional medicines made of foraged goods. 
 -two weeks off-
Session 4 (Thursday, 12/7, 4–5:30 PM ET) | Foraged Fruit Strudel, Soap, and Slovenian History (with Tanja Rebolj)
We'll walk through the history of Slovenia and its place in former Yugoslavia, while Tanja will trace the roots of generations-old approaches to making all that you need at home. In our final demo, we'll make homemade soap and bake a foraged fruit strudel.
Between Sessions
Before the start of class, students are encouraged to watch Restaurants on the Edge: Season 2, Episode 1 (Netflix) to learn more about Katja's work, and read the Atlas Obscura articles featuring Katja and Tanja. In addition, those who want to cook along with us in class should purchase and/or collect ingredients beforehand. Students who want to bring locally foraged goods to class to show Katja and Tanja for tips are encouraged to do so! Full ingredient lists will be sent out prior to each class.
Course Materials
Ingredient lists will be sent out before each class for those who'd like to cook along with us.  
Pricing Options
This course is available at three ticket prices. This tiered pricing model is designed to increase access for a wider range of students as well as to support our instructors. In addition to tiered tickets, we offer a limited number of no-pay spots for students who would not otherwise be able to take this course. No-pay spots are selected via a randomized drawing two weeks before each section begins. For more information and to apply for a no-pay spot, please click here. To learn more about our pricing model and randomized selection process for no-pay spots, please visit our FAQ page.
Community Guidelines for Students
Please take a moment to review our community guidelines for students, which aim to share our classroom ethos and help set the stage for the best possible learning experience.
Atlas Obscura Online Courses
Atlas Obscura Courses offer opportunities for participants to emerge with new skills, knowledge, connections, and perspectives through multi-session classes designed and taught by expert instructors. To learn more about our current course offerings, please visit www.atlasobscura.com/online-courses. For answers to commonly asked questions, check out our FAQ page here.
Founded in 2009, Atlas Obscura created the definitive community-driven guide to incredible places across the planet and is now an award-winning company that shares the world's hidden wonders in person and online.
About Your Instructor
Noah Charney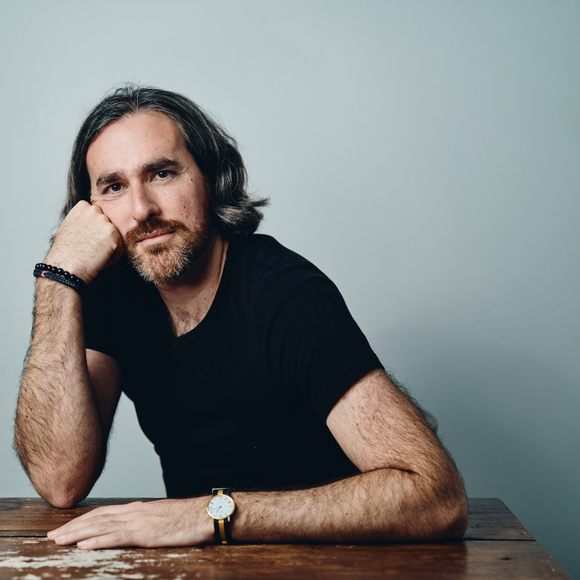 Noah Charney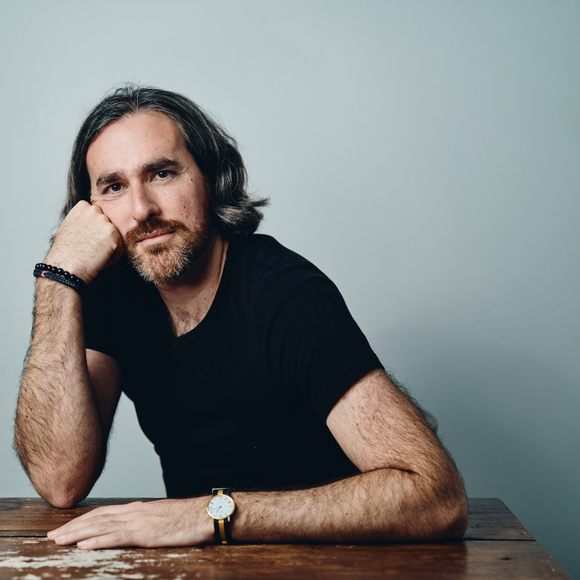 Dr. Noah Charney is the internationally best-selling author of more than a dozen books, translated into fourteen languages, including The Collector of Lives: Giorgio Vasari and the Invention of Art, which was nominated for the 2017 Pulitzer Prize in Biography, and Museum of Lost Art, which was the finalist for the 2018 Digital Book World Award. He is a professor of art history specializing in art crime, and has taught for Yale University, Brown University, American University of Rome, and University of Ljubljana. He is founder of ARCA, the Association for Research into Crimes Against Art and teaches on their annual summer-long postgraduate program in Art Crime and Cultural Heritage Protection. He writes regularly for dozens of major magazines and newspapers, including The Guardian, The Washington Post, The Observer, and The Art Newspaper. His latest books on art have been published by Rowman & Littlefield and include The Devil in the Gallery: How Scandal, Shock and Rivalry Shaped the Art World, which was an Amazon #1 best-seller in its category, and in 2022 he presented a BBC Radio 4 documentary, China's Stolen Treaures. He lives in Slovenia with his wife, children and their hairless dog, Hubert van Eyck (believe it or not), and sometimes leads Atlas Obscura trips!