What Does It Take to Build the World's Largest Dry-Stone Maze?
More than 4,000 tons of sandstone and a whole lot of patience.
Deep among the Sitka spruce and Scots pine of Dalby Forest on the southern slopes of England's North York Moors National Park is an enormous square clearing. Muddy underfoot, with a handful of vehicles and piles of stone scattered around the perimeter, it's unmistakably a building site, but the four concentric walls taking shape at its center make it clear that this is no ordinary undertaking. For a start, the curved structures stand over 6 feet tall yet contain no mortar. When the project is completed, over 4,000 tons of local sandstone will be pieced together like a puzzle to form the world's largest dry-stone wall maze.
Dry-stone walls are not unusual across England's countryside. They were used as early as 2000 BC, when the need to delineate land for farming arose during the transition from nomadic life to settled communities. Walls boomed in popularity again in the Romano-British era (circa 43-410) and the early Middle Ages (circa 476-1000) and were widely used from the 14th to 18th centuries, when enclosure acts legalized private ownership of land previously held in common. By 1820, most open fields had been parceled by dry-stone boundaries into the smaller rectangular plots so typical of the landscape today.
The technique is common around the world, too. This mortarless building method has been used everywhere from the medieval city of Great Zimbabwe and Peru's 15th-century Incan citadel Machu Picchu to Scotland's Skara Brae Neolithic village and the Mycenae acropolis in Greece, one of eight European countries where dry stone has been recognized as part of the cultural heritage by UNESCO.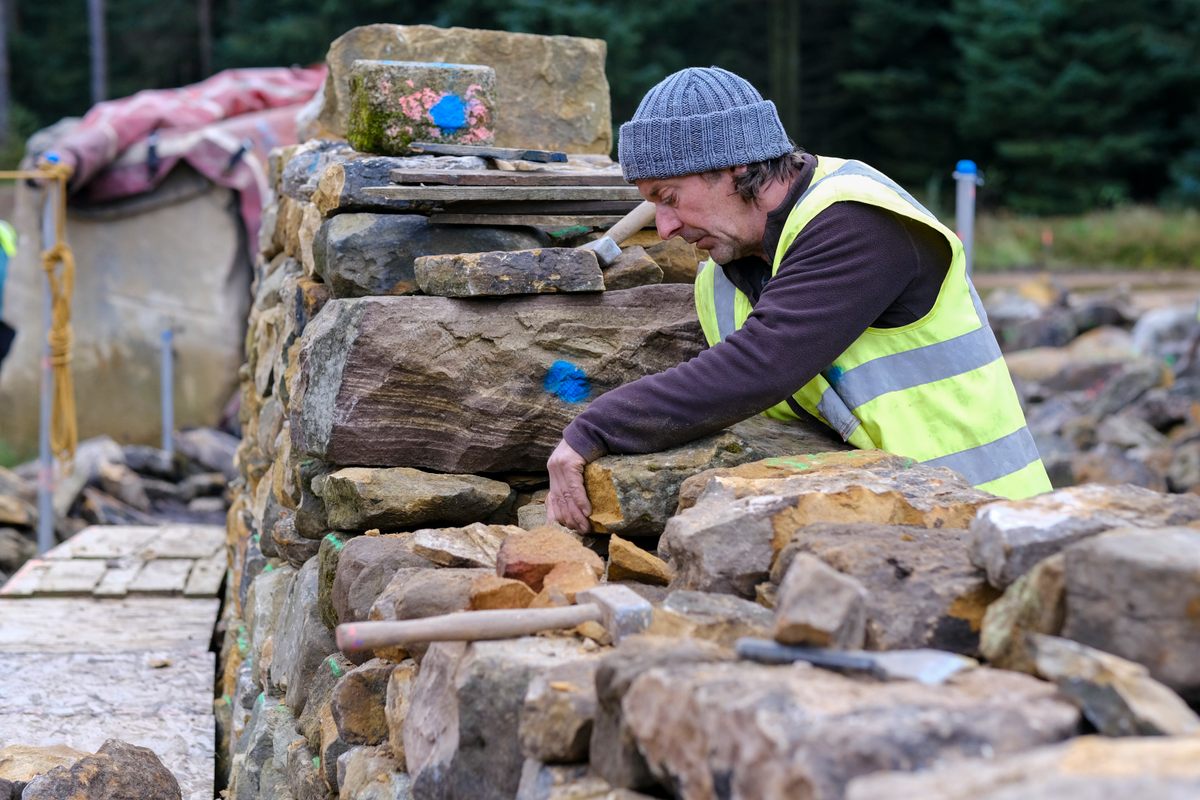 Dalby Forest's maze, though, aims to do something new: transform the ancient art of dry-stone walling into a modern attraction, repurposing practical agricultural innovations of previous millennia to entertain curious visitors of the 21st century.
Conceived by local waller Mark Ellis, the design was inspired by the mandala, a geometric composition that represents the spiritual journey in several Eastern religions. Four inner circular walls, almost completed, will be surrounded by five square outer walls (fortunately much easier to build).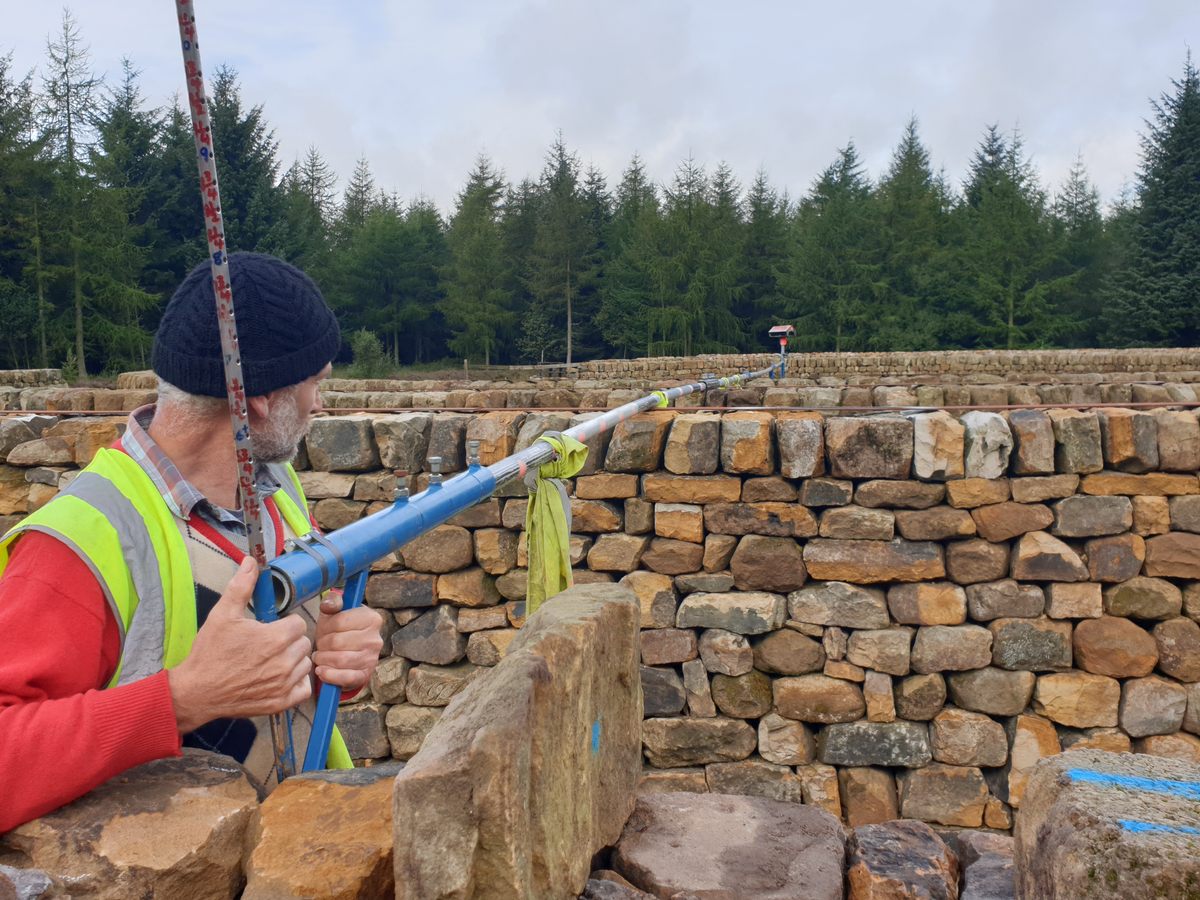 Within the creation, features traditionally incorporated in dry-stone walls to aid farmers will both help and hinder visitors. Smout holes, large enough to allow sheep but not cattle to move between fields, will make ideal children's hiding places; bee boles, typically used to protect hives from the cold, will become seats for weary visitors; and phantom gates, a method of disguising passageways not in use, will allow wallers to periodically change the layout and confuse returning guests.
Those who navigate the 260-square-foot labyrinth* can discover a central oak tree, a secret garden and, hopefully, the sense of quiet reflection that designer Ellis wants to cultivate. "I hope people come here and find a bit of peace," he says.
The "meditative" elements of the project suit Ellis, who fled hectic London life and returned to his native Yorkshire almost 30 years ago. Save for a short stint milking goats, he's been walling ever since. Along with Mark Simpson and John Wharton, who are assisting with maze construction, he says "we must have walled from here to Scarborough and back," a distance of almost 40 miles.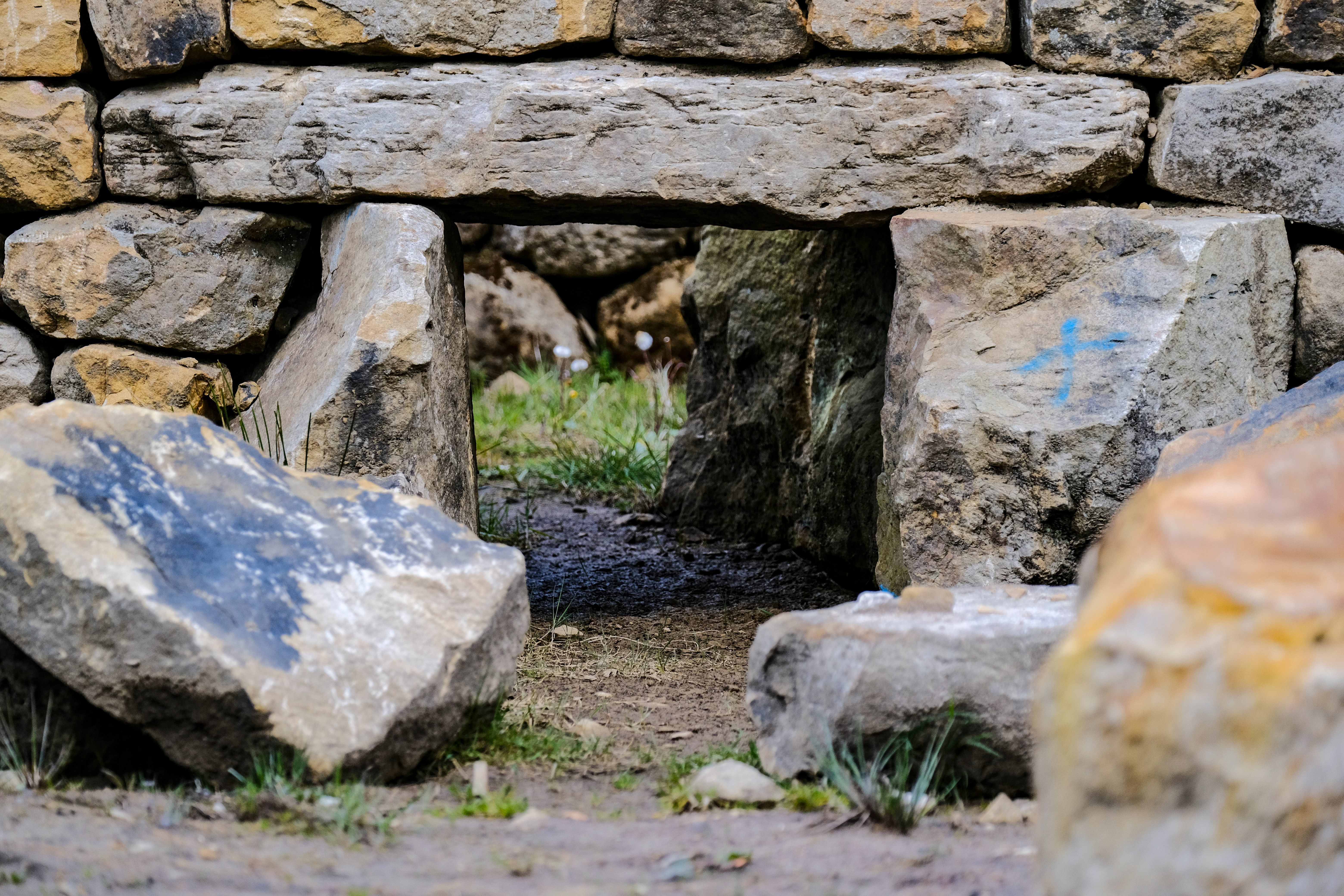 Assembling a dry-stone wall requires slowness and precision, says John Pridmore, vice chairman of the Yorkshire Dry Stone Walling Guild, which offers popular courses on the craft—teaching such techniques as digging foundational trenches, building braces for strength and the careful layering of stones by size and style to ensure they tighten when settled.
The meticulous practice has evidently taught the maze workers the art of patience. When the first stone was placed in 2014, they expected the project to take three years. However, the cyclical nature of government funding has forced them to spend just three intensive months out of every 12 on construction and they now plan to lay the final stone in 2024. "I just hope I'll still be here once it's done," Ellis jokes.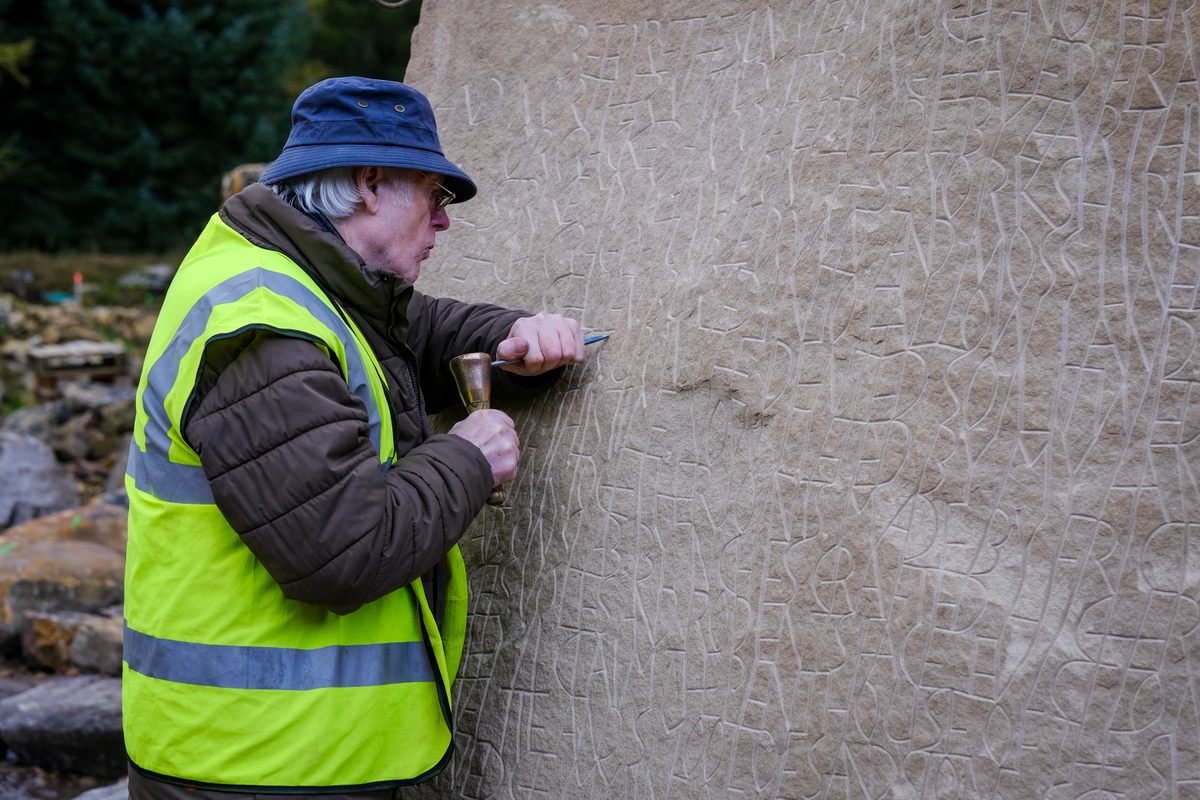 To date, the venture has cost over $400,000 in supplies and labor, says Petra Young, the funding and development manager at Forestry England Yorkshire, which manages Dalby Forest and is helping to support the maze's development alongside the forest's volunteer group. It's a financing challenge: built using a time-consuming procedure, the monument also incorporates nature, art and even elements of folklore as a hag stone peeps out from one wall in a defense against evil spirits. "It doesn't fit into any box," Young says. "It's so many things."
Involving the community has thus played an important fundraising role. Building on an age-old custom of British stone naming, from King Arthur's Stone to Long Meg and Her Daughters, one popular initiative invited people to sponsor a stone, with the option of inscribing it themselves at a workshop. Ellis says that participants often felt a visceral attachment to the inscriptions, and he can picture the children who took part someday bringing their own families to find their sponsor stone among the walls. Much like the ancient craft that inspired it, Ellis hopes, the Dalby Forest maze could leave a legacy lasting for generations to come.
* Correction: Due to an editing error, the original version of this story misstated the size of the maze.