How One Pan Am Fan Recreated the Golden Age of Air Travel
It took years of dedication and a few visits to the airplane graveyard.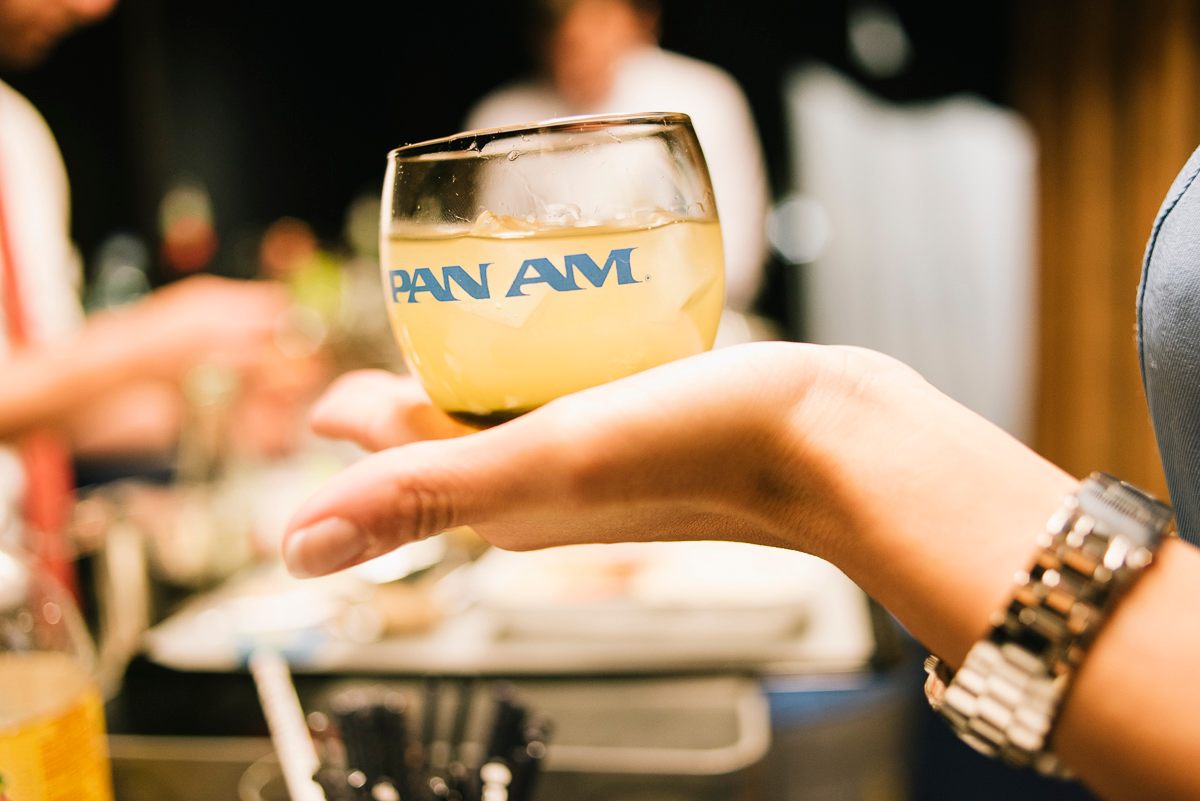 "I've never met anyone who collects to the degree I do… or who's gone to the lengths that I have," says Anthony Toth, a self-proclaimed aviation geek.
But it's that level of obsession that ultimately led him to become the creator, chief curator, and "captain" of the Pan Am Experience, a one-of-a-kind immersive dinner party based on the former Pan American Airlines, which shuttered in 1991.
Though it began as something of a novelty for Toth, the monthly event has become a full-fledged time capsule of the airline as passengers would have encountered it in the late 1970s and early 1980s.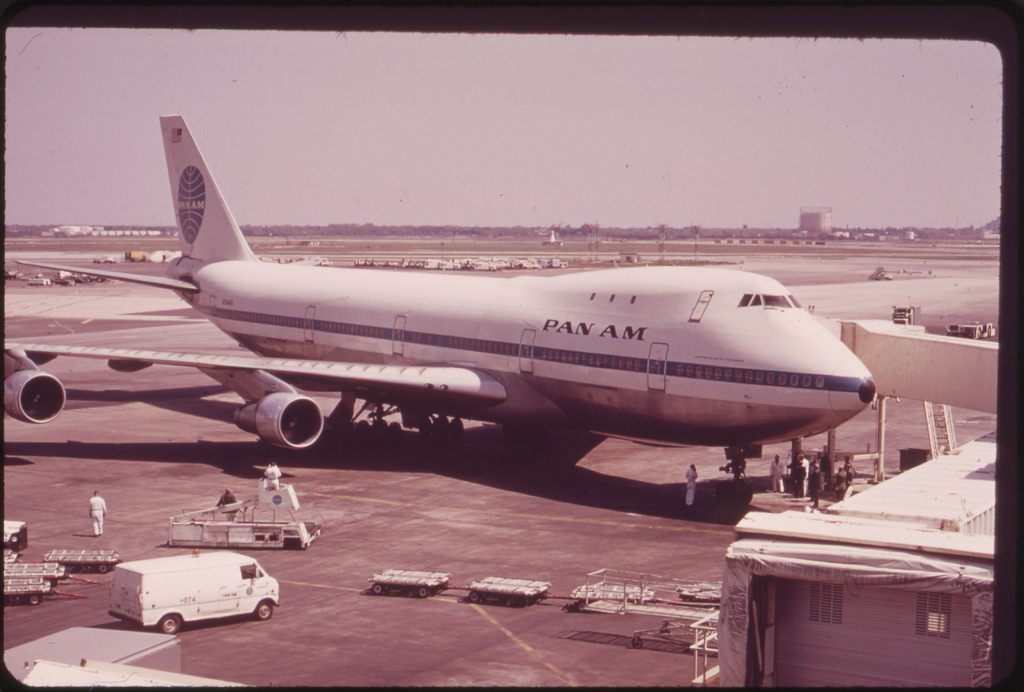 Since the Pan Am Experience opened in 2014 at Air Hollywood, an aviation production studio in the North Valley area of Los Angeles, California, the demand has been tremendous, surprising even its creator. It's attracted those who are nostalgic for a bygone era, who, like Toth, actually flew Pan Am in its prime. But there's also an entire generation (or two or three) that hasn't been able to personally experience the now-defunct airline, except as distant observers, thanks to films such as Catch Me If You Can and television shows such as Pan Am.
That is, until the Pan Am Experience opened. Attending one of the multi-course dinners —on a mock flight to one of the airline's historical hubs (say, New York or London)—is about as close as some will ever get to flying in the airline's former "golden age." If it weren't for the fact that guests don't actually have to buckle their seatbelts and can't actually smoke the prop cigarettes, they might think they've been transported back in time.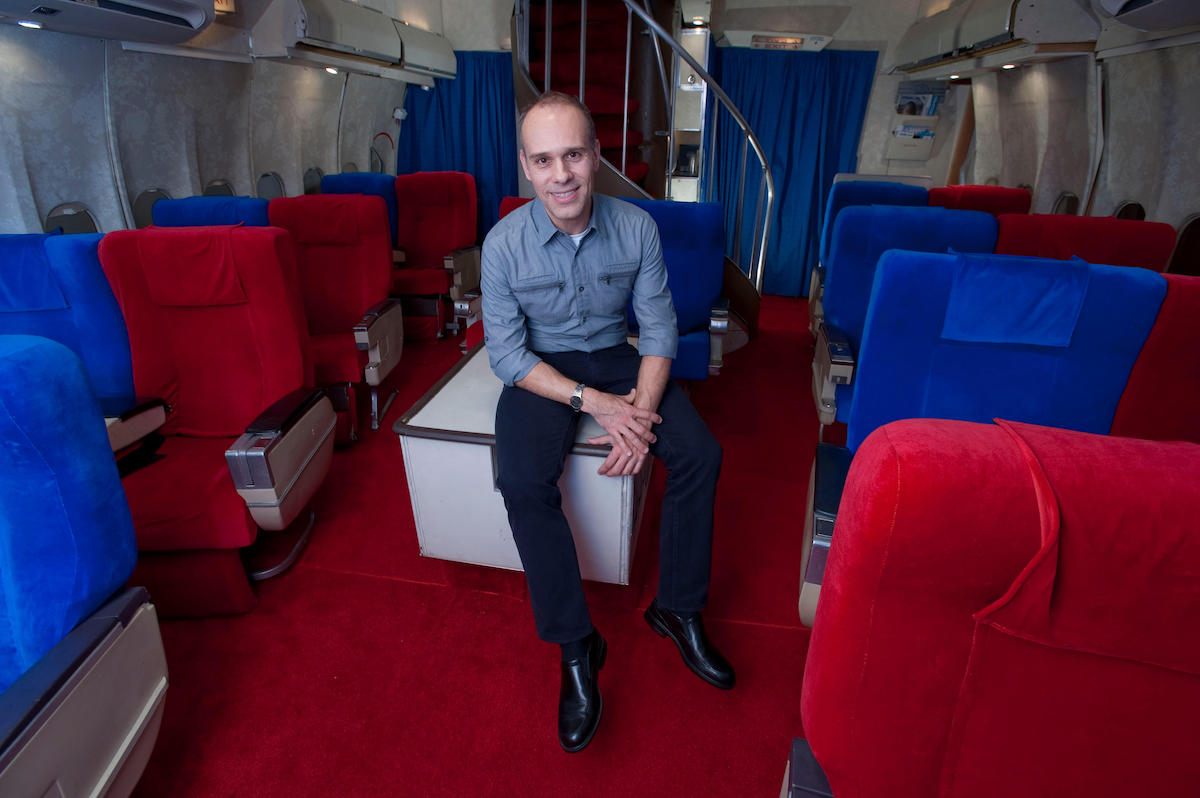 The moment a "passenger" enters, they receive a replica ticket wallet, luggage tag, and boarding pass—all as close to the originals as possible, right down to the graphics, typeface, and even paper weight.
While all of the Pan Am interiors are "new and fresh," made of custom textiles that have been reproduced from the original designs whenever possible, Toth has also incorporated actual pieces of history. For instance, attendees dine on one of 700 original airline china dishes and use authentic, antique utensils.
"I like to recreate the brand in its entirety," Toth says.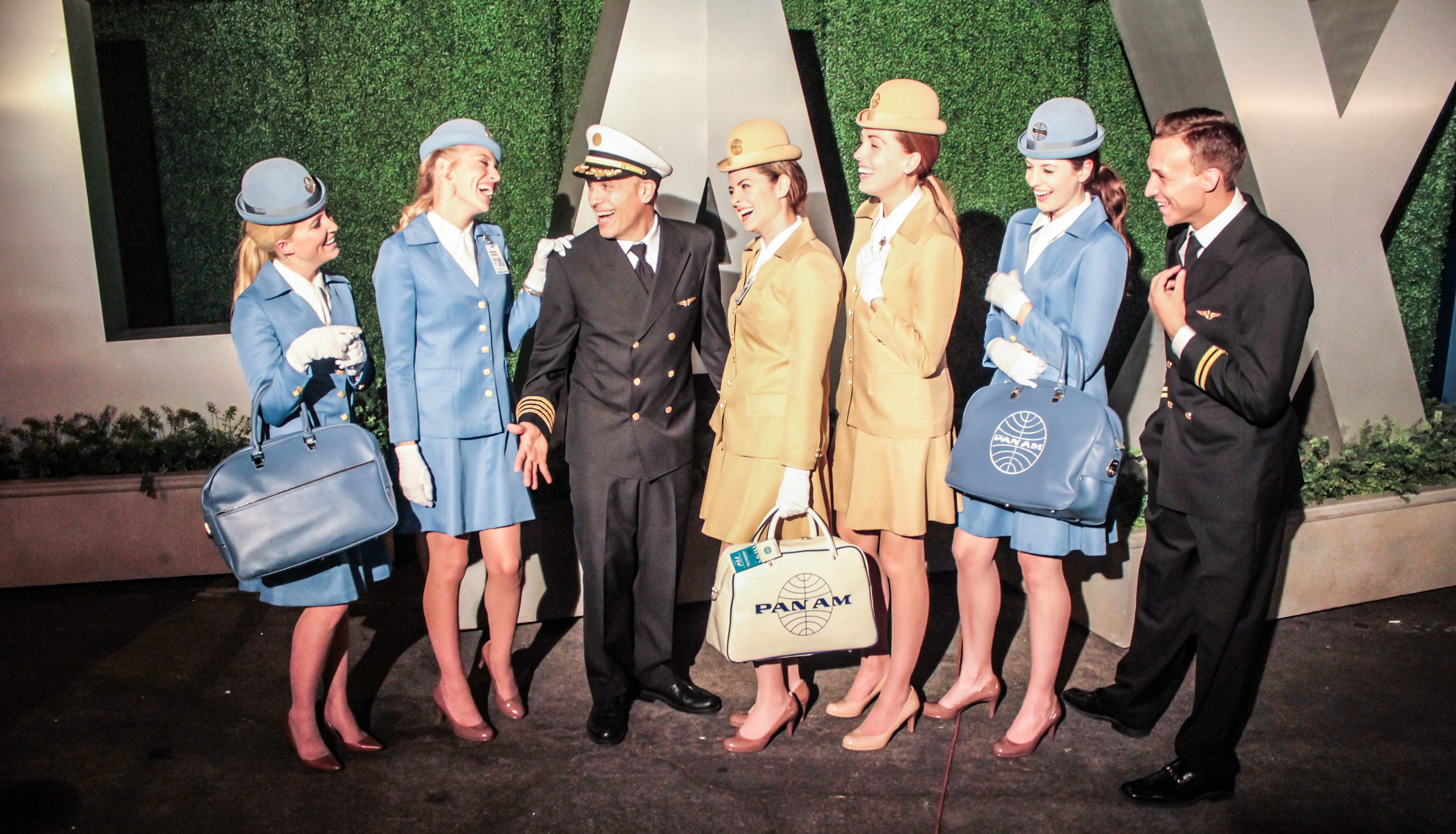 Previously, Toth had recreated a partial flight experience in an emptied out three-car garage, more or less for friends and family. At that point, he'd assembled the stretch from the nose of the plane to the first galley, with a spiral staircase that went nowhere; he'd acquired an upper deck but had no room to attach it.
His partnership with Air Hollywood solved his space issue, allowing him to relocate an entire 747 fuselage, obtained from a plane graveyard, to the production studio's facility.
So, how authentic is the final result?
Judging by the former Pan Am flight attendants who have come on board, it's pretty spot-on. Sure, they might be tempted to nitpick minute details. But, as Toth says, "We've actually learned a lot from that." Feedback helps him continue to tweak the Pan Am Experience, even four years and dozens of sold-out dinners since its debut.
As a testament to his dedication to historical accuracy and completionism, he's gotten the heartfelt endorsement of one former Pan Am "flight stewardess," Barbara Norberg. "When I walked in the door," Norberg says, "I felt tears in my eyes—it was so real." Norberg is one of the few people who've witnessed the development of the aviation attraction from its early stages to its current iteration. And as Toth prepared to bring the Experience to life on a larger scale, Norberg helped him hire the first "flight attendants" and train them for the job.
Norberg calls the Pan Am Experience "the real McCoy" and says that the biggest difference between the real flights of long ago and today is "the lack of turbulence!"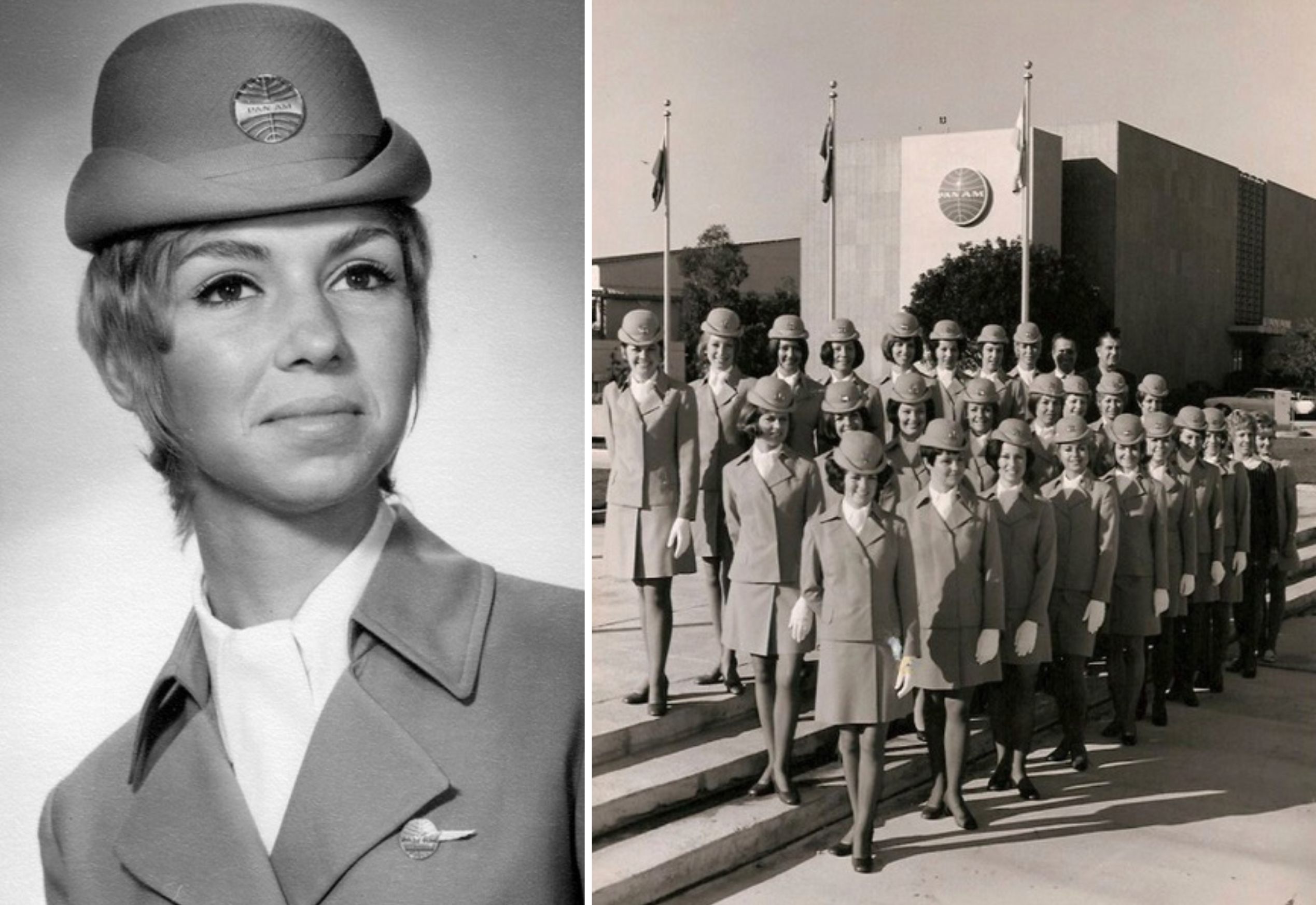 Despite the Pan Am Experience's high standard of authenticity, there are some inaccuracies—intentional ones on the part of Toth, who had complete creative control over the reproduction. After all, if you were to replicate your favorite airline, why wouldn't you take your favorite parts from various eras and mash them all together in one ideal scenario? That's exactly what Toth has done, by putting his "own personal touch" on his reconstruction.
Notably, the Clipper Class (a.k.a. business class) represented at the Pan Am Experience wasn't in existence at the same time as the first class. In fact, the three cabins assembled by Toth represent a mixture of years rather than one cohesive snapshot of a particular time.
Toth even admits to having taken "liberties" on the upper deck, which dates back to the early '80s, despite much of the rest of the design being from 1976. That's the year that sits squarely within what Toth considers his "heyday" with Pan Am.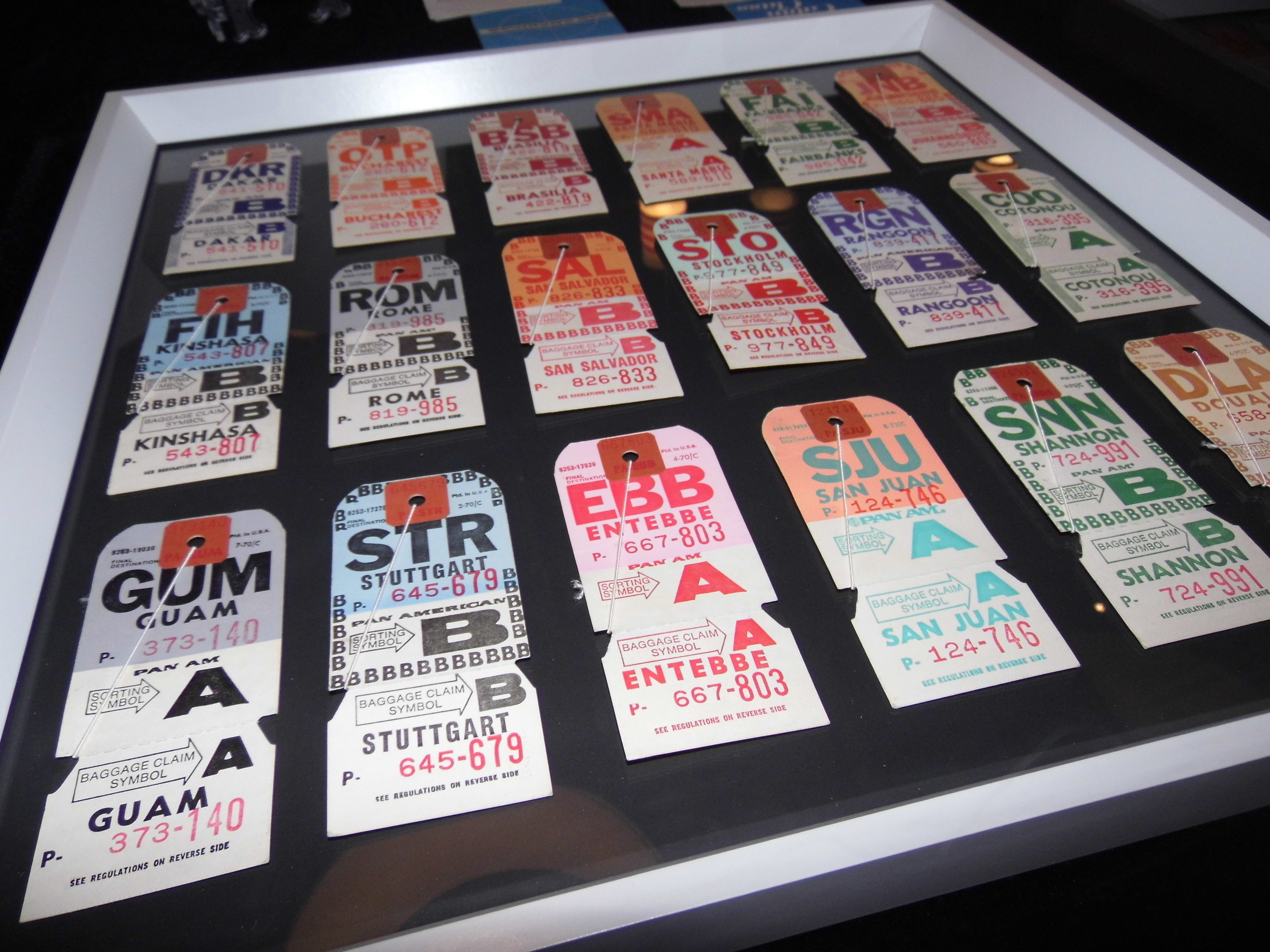 Toth really started this entire endeavor as early as 1969, while Pan Am was still very much in service. That's when the world's first jumbo jet—the Boeing 747—took its first flight. And a year later, the McDonnell Douglas DC-10 followed.
By then, Toth had already started flying, taking off from his hometown of Cleveland, Ohio, to visit his grandparents in Germany. The young jetsetter was hooked. Before long, his parents allowed him to actually choose the family's annual overseas flights—a decision that allowed Toth to start crossing various airlines and aircraft off his list.
With each voyage, he'd meticulously photograph every detail inside each plane of nearly every airline at the time. But documenting them—and committing them to memory—wasn't enough to satisfy his fascination with air travel and the brands that made his trips so memorable.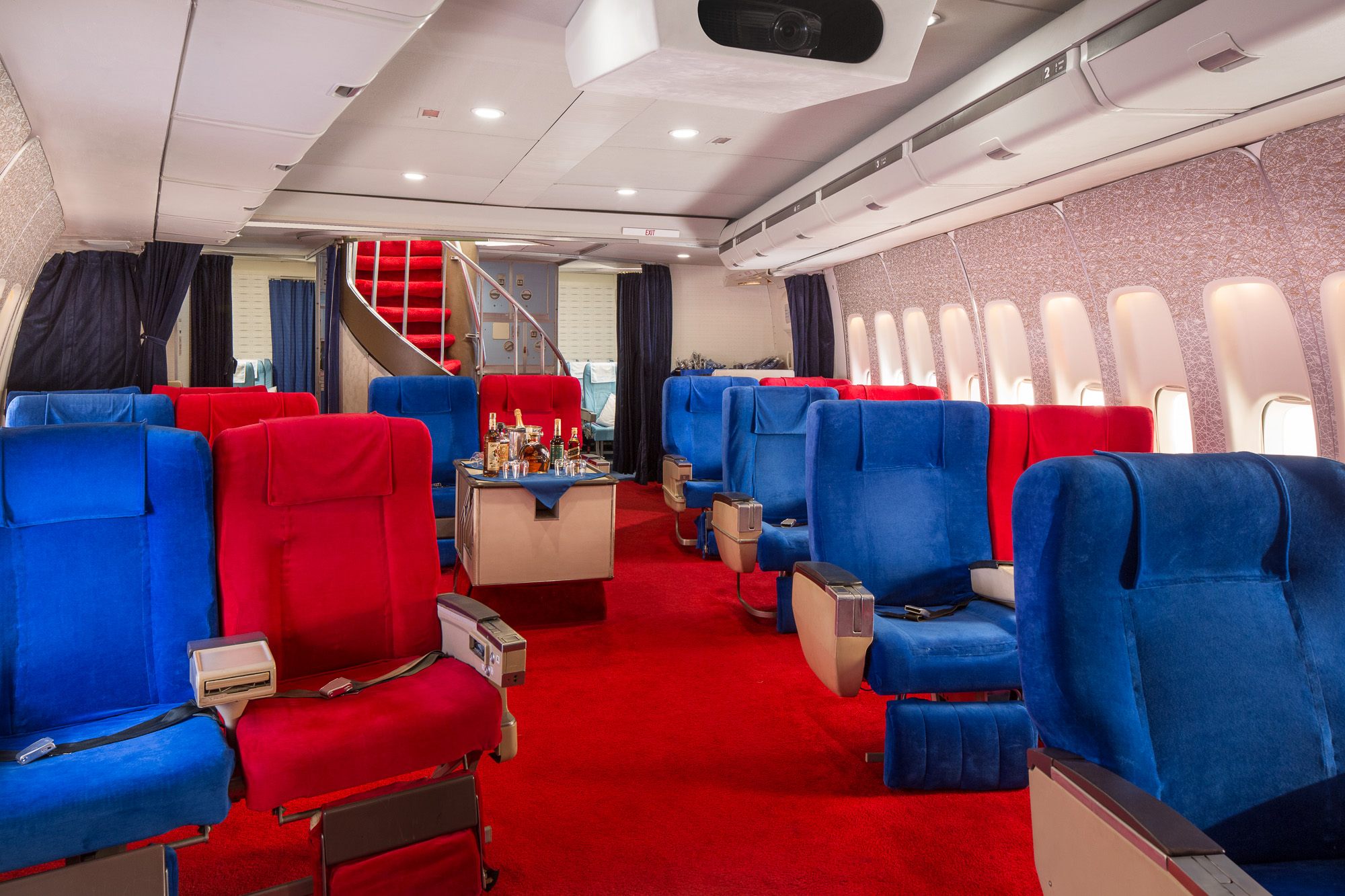 So, Toth began collecting. He acquired his first set of airline seats at just 13 or 14 years old. Next came a sidewall panel and an overhead bin. Eventually, his parents had to carve out a part of the house for his collection, which just kept growing and growing.
As an adult, one of the biggest reasons why Toth says he relocated to Los Angeles 15 years ago—after stints in Raleigh, Chicago, and San Francisco—was the city's proximity to the potential pickings at the airplane graveyards of the Southern California desert hinterland.
The result? As Toth proudly proclaims, "I really could replicate any airline."