This Pennsylvanian Winter Punch Is Sweet, Spicy, and Possibly Explosive
Boilo is a favorite across coal country.
This month, Gastro Obscura is sharing the recipes and stories behind amazing holiday dishes and drinks in an ongoing series, Home-Cooked Holidays.
Winter's the time for hot toddies and eggnog, or any cocktail that combines fistfuls of spices with warm sweetness. But when it comes to sweetness, spice, and sheer boozy firepower, boilo has them all beat.
You can be forgiven for not knowing about boilo. Outside of Pennsylvania, this warm drink, sipped by the shot, is rarely seen, and its main ingredient, Four Queens whiskey, is practically impossible to source over the state border. But for many residents of Pennsylvania coal country, the drink is an indispensable winter treat that began as a favorite of the area's hardy miners. Today, it endures as a cold-weather cocktail and an unlikely soother of colds and the flu. However, due to its main ingredient, 101-proof whiskey, boilo needs to be treated with wary respect, whether drinking it by the glass or heating it on the stove.
Often stirred up for a Christmas party or a firefighter's fundraiser, the basic elements of boilo are sliced oranges and lemons, squeezed and cooked in water or ginger ale, along with pounds of honey, spices, and the occasional handful of raisins. The mixture is brought to a boil (one folk etymology claims that the name comes from "boil over," which is very easy for a foamy, sugary pot of honey and sugar water to do), and then the heat is lowered to let the spices and citrus peels infuse the brew. Only after the mixture is removed from the heat and strained is the whiskey added, since legends tell of boilo explosions from fire meeting a dribble of flammable Four Queens whiskey.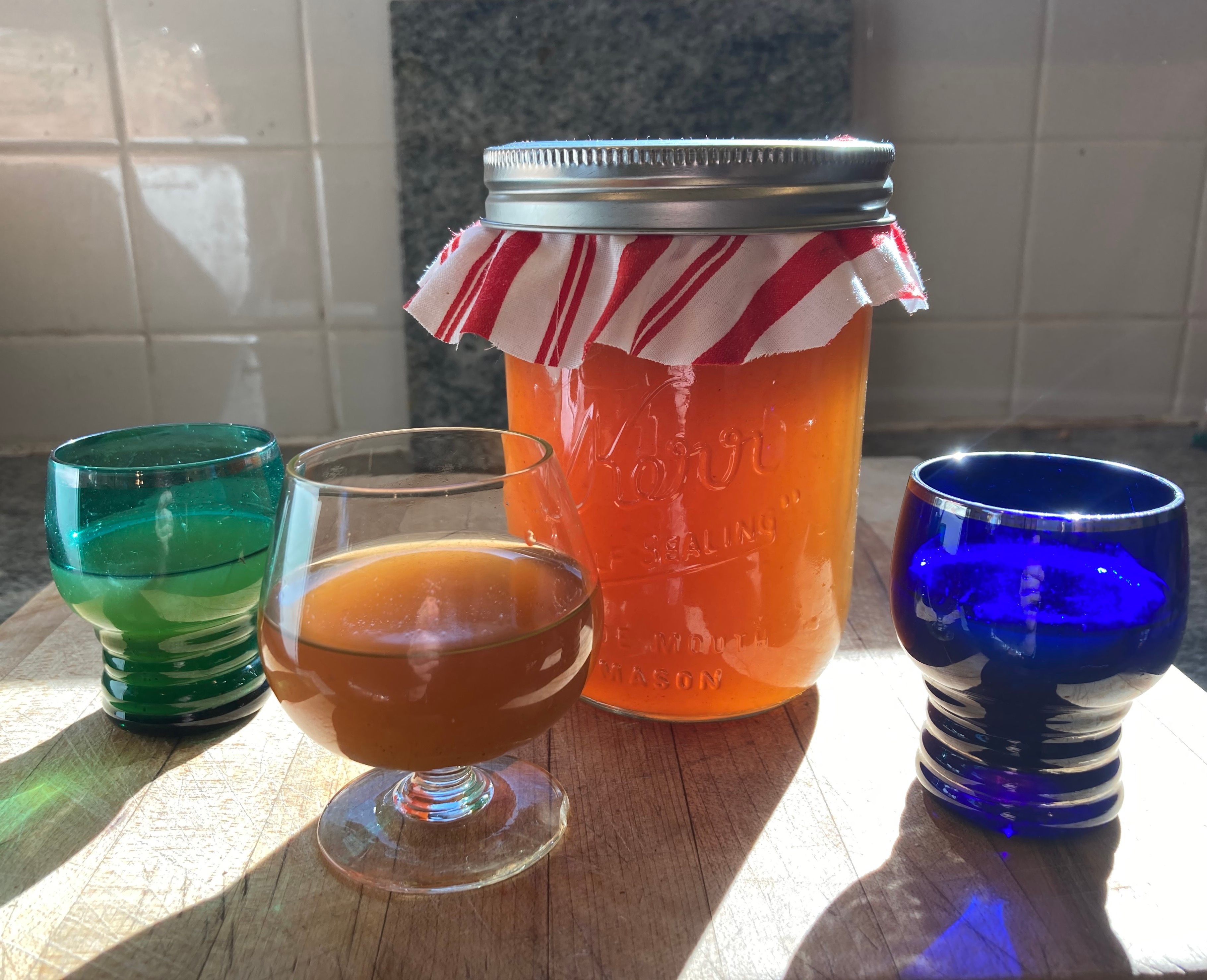 While boilo's range is firmly in coal country, its origins lie over the Atlantic. Lithuanian immigrants coming to work in Pennsylvania's anthracite coal mines brought their krupnikas honey liqueur with them. Krupnikas does share some similarities with its coal-country cousin, such as its spice-and-honey flavoring and the fact that it's often whipped up at home for special occasions. But stateside, boilo-makers often use the drink as a canvas for creativity. Additions from mint to cranberries are fair game, though purists often butt heads over what constitutes authentic boilo.
Four Queens whiskey, though, has long been crowned as the boilo go-to. Originally produced in Philadelphia in the first half of the 20th century, the label is now owned by Laird & Company, a New Jersey-based distiller. Thomas Alberico, vice president of sales and marketing at Laird, calls himself the company's "official-unofficial boilo expert." According to him, Four Queens wouldn't have lasted into the 21st century, were it not for boilo. Cheap, strong, and local, it became the liquor of choice for "the economical fireman, coal-worker, or homemaker who decided to make boilo," he says. Overall, the company doesn't sell very many cases of it yearly. But he doesn't see it going anywhere soon. "If they ever got rid of it, there'd be a revolt in northeastern Pennsylvania where all the boilo-lovers live," he chortles.
Boilo, which is often stored and delivered to loved ones in mason jars, is not a drink to make in small doses (though it's probably better to drink it that way). So if you do want to make a winter warmer worthy of a hardworking coal miner, boil up this big batch of boilo and sip it all season.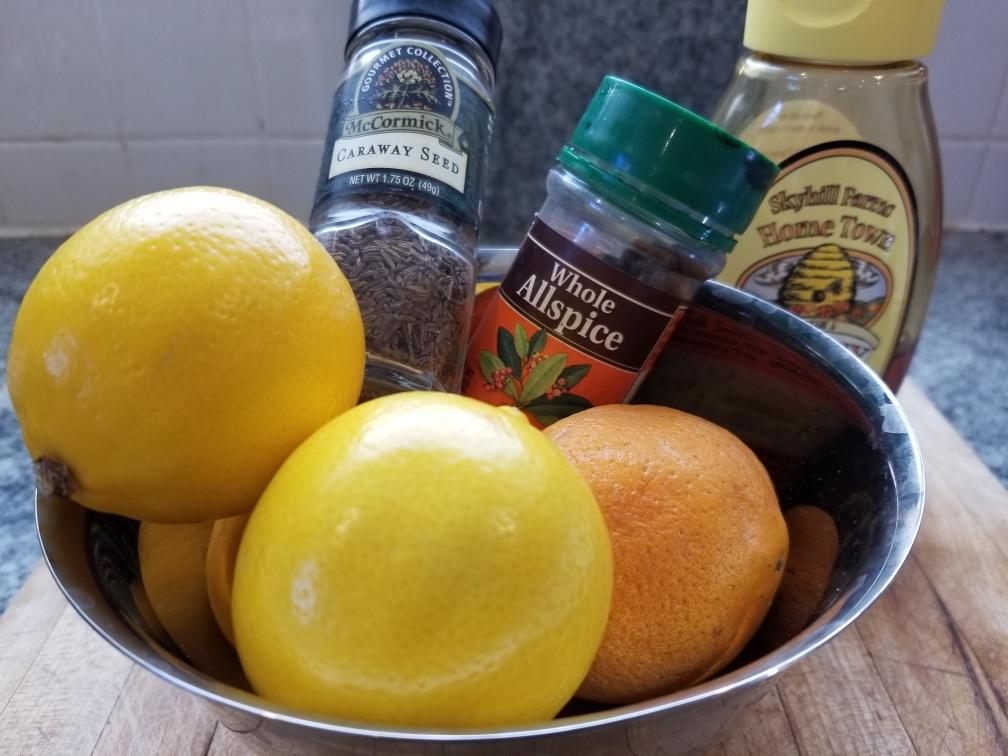 Boilo
Makes three 16-ounce jars, plus a little extra
Ingredients
3 oranges
2 lemons
2 cups honey
2 cups water
¼ cup raisins
2 cinnamon sticks
½ teaspoon caraway seeds
½ teaspoon whole cloves
½ teaspoon whole allspice berries
½ teaspoon whole black peppercorns
1 750-milliliter bottle Four Queens whiskey, if available. If not, substitute a blended whiskey of your choice.
Instructions
Wash the oranges and lemons and halve them, leaving the peels on. Squeeze their juice into a large stovetop pot. Then, add the citrus halves to the pot, as well as the rest of the ingredients, except for the whiskey.

Bring the mixture to a boil, stirring to dissolve the honey. Then, lower the heat, cover, and simmer gently for 40 minutes. Too much heat will cause the boilo to foam and, you guessed it, boil over.

After 40 minutes, remove the boilo from the heat, and strain the mixture into a large heat-safe container, discarding the spices and citrus halves. Then, stir in the whiskey. Serve the boilo hot or warm in shot glasses. Pour any extra into mason jars and refrigerate.
Gastro Obscura covers the world's most wondrous food and drink.
Sign up for our email, delivered twice a week.