Listen to the Mournful Wails of Planets and Moons
A saturnine soundtrack.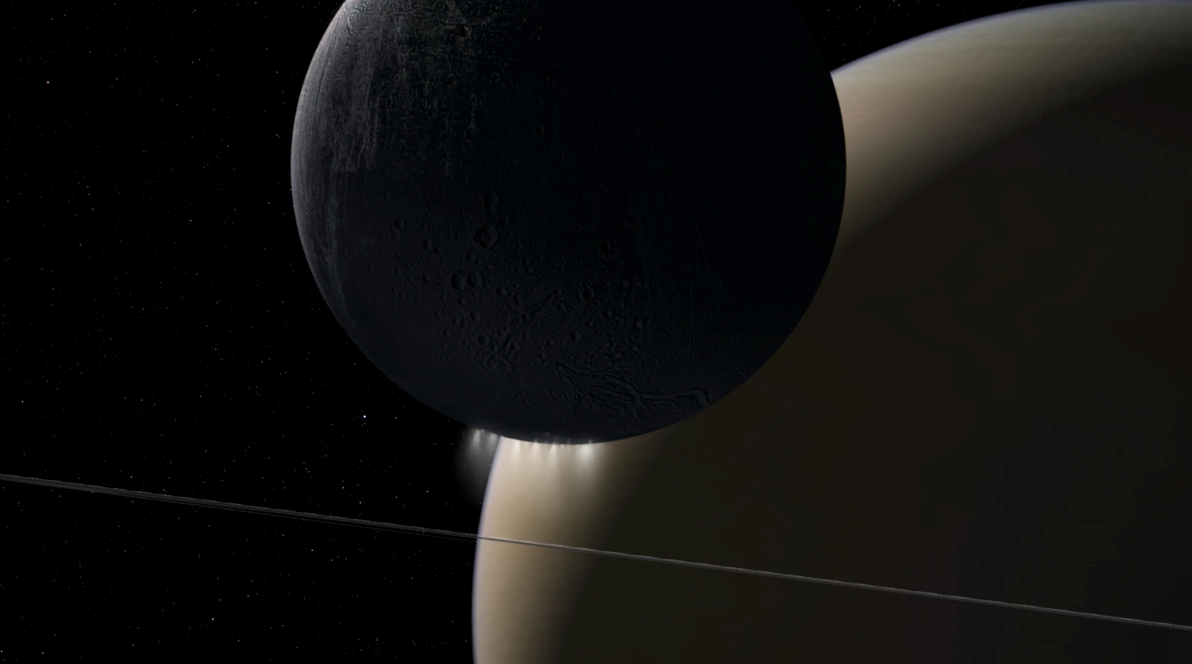 Before NASA's Cassini spacecraft burned up in Saturn's atmosphere in September 2017, it captured a massive trove of data, including striking close-ups of the planet and images of its cosmic neighborhood. (And ours.) We now know that Cassini also recorded a soundtrack of sorts—data that has now yielded a series of thrillingly eerie whooshes and warbles that represent the relationship between the ringed planet and Enceladus, one of its moons.
Plumes of water vapor that spurt from Enceladus interact with Saturn's magnetic field, according to NASA and the Jet Propulsion Laboratory at the California Institute of Technology. An instrument on Cassini recorded resulting plasma waves—oscillations in the particles and fields between the two bodies. Back on Earth, physicists and planetary scientists then translated the waves into sound.
"Enceladus is this little generator going around Saturn, and we know it is a continuous source of energy," said Ali Sulaiman, planetary scientist at the University of Iowa, Iowa City, and a member of the team that recorded the waves, in a statement. "Now we find that Saturn responds by launching signals in the form of plasma waves, through the circuit of magnetic field lines connecting it to Enceladus hundreds of thousands of miles away." The recording you can hear below captures 16 minutes of these waves, compressed to 28.5 seconds.
Of course, a space traveler wouldn't actually hear this while hanging out around Saturn, but it is definitely a way to feel closer to everything going on up there—without leaving Earth.