Unsightly Dogs Compete to Be the World's Ugliest in California
It's a surprisingly competitive contest that began in the '70s.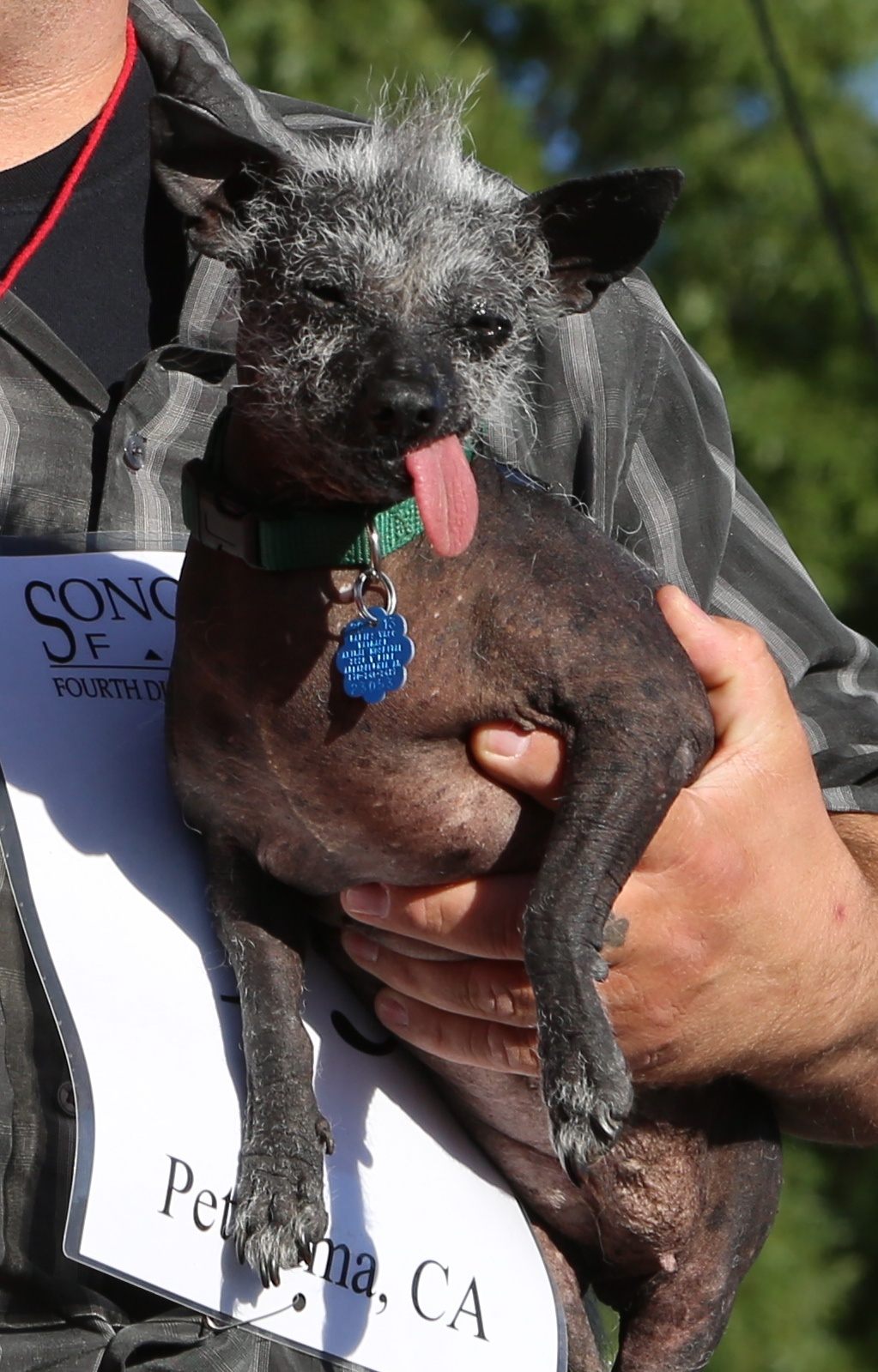 A contestant from the 2013 competition. (Photo: Don McCullough/CC BY 2.0)
Thousands will gather in Petaluma, California today to watch 16 unsightly canines compete in the World's Ugliest Dog Contest. The competition, which takes place as part of the Sonoma-Marin Fair, is surprisingly competitive, and the "World's Ugliest" title has become a fiercely coveted one.
Competing today are four-time contestant Himisaboo, whose Trump-shaped hair might finally give him a leg (paw?) up this year, Rascal Deux, whose has Einstein hair and has earned the nicknames Bat Dog and Chupacabra, and a freckled Chinese Crescent Chihuaha named Sweepie Rambo. 
Pet owners in the contest are intensely proud of their canines, and the Sonoma-Marin fair now holds an all-day Dog Lover's Festival leading up to the evening competition. The competition itself has partnered with animal rights groups in order to promote adoption of rescue dogs. Dogs in the competition undergo a series of veterinarian checks to ensure that they are healthy, and unlike regular dog shows, which are restricted to only purebreds, the competition is open to mutts.
You can vote here to participate in the World's Ugliest Dog Contest, in one competition where voting Trump might not be controversial at all.