The Delicate Art of Glove-Making Lives On in the French Alps
"I could have retired long ago, but I don't want this profession to die with me."
On a winter afternoon in the French Alps, the tiny glove shop of Jean Strazzeri is thick with activity. His wife Odile makes packages, his daughter Julie manages sales at the boutique counter, and an intern sits at the sewing machine. The days have grown short in Grenoble, a city that calls itself the "Capital of the Alps," but some light filters in through the windows.
Strazzeri, who is 69, stands by a table and surveys his small kingdom. "I could have retired long ago, but I don't want this profession to die with me," he says. "I will stop working the minute someone tells me they can carry the mantle after me."
Strazzeri has been making gloves for more than half a century. When he was eight, his parents moved from Sicily to France, taking him and his nine siblings with them. In 1964, at the age of 14, he began an apprenticeship at a glove-making company called Ganterie Lesdiguières. He spent three years learning the tricks of the trade. Strazzeri went to the abattoir to buy kidskin, or the hide of young goats; took it to be treated and turned into leather; sorted it for thickness; sent it for tinting with various colors; cut the leather into the shape of hands; and finally sewed it into gloves. He received a vocational training diploma at the age of 17. By then, Grenoble's glory days of glove-making were already far behind.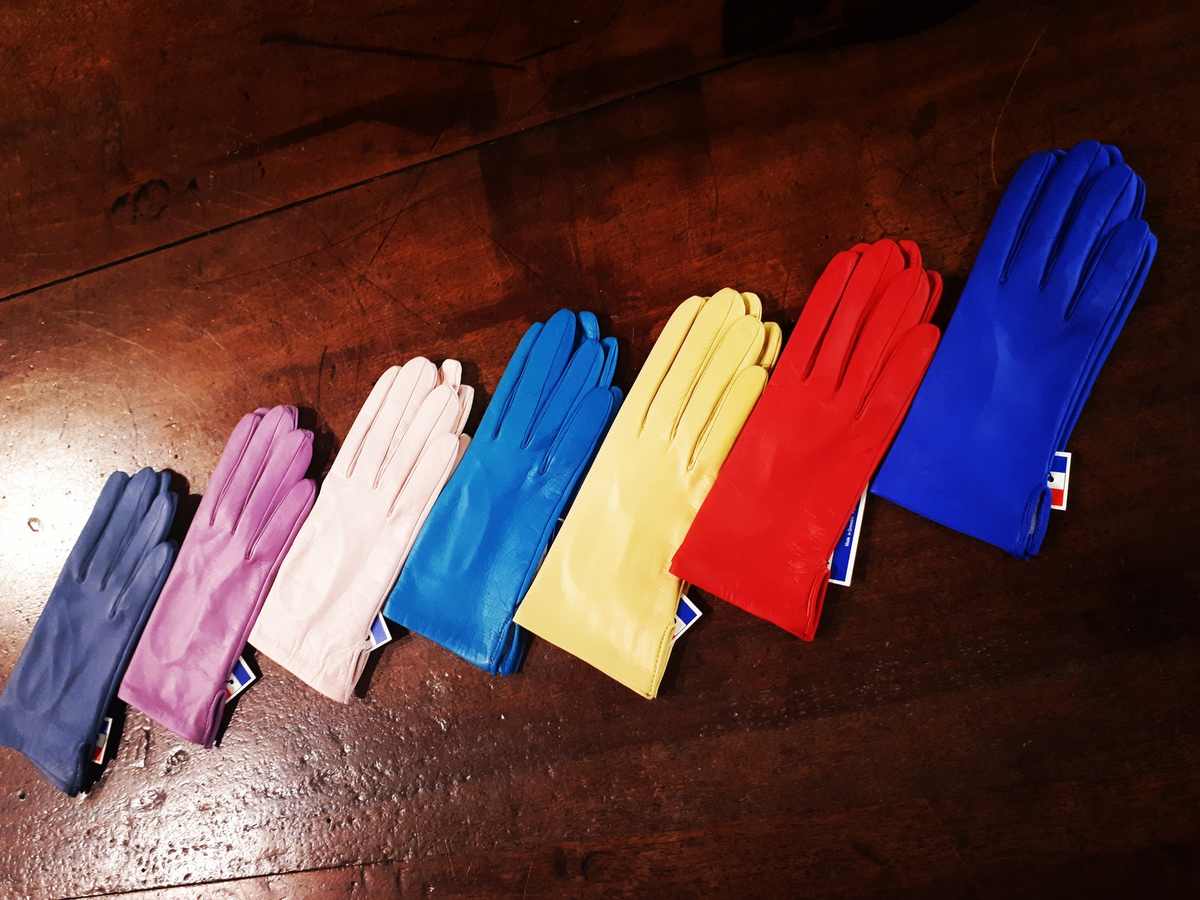 Today, France's federation of traditional glovemakers has only seven members, and Strazzeri is the only one who works with kidskin—a material that Grenoble was once famous for. "The fabric is soft, robust, flexible, and sturdy," he says. "I just love working with my hands, with kidskin."
---
The city of Grenoble began to establish itself as a center for glove-making during the Middle Ages. Its location—in the middle of the mountains of southeastern France, where many farmers raised goats—gave the city easy access to kidskin. The story goes that in the mid-1800s, a master glover named Xavier Jouvin catapulted the artisanal craft into a fully-fledged industry. Grenoble has dedicated a statue, a square, and a bridge to him.
Born in 1801, Jouvin was a glovemaker who learned the trade from his uncle, Jean-Baptiste. At the time, people cut gloves with scissors. The process was arduous and the sizes were imprecise. In 1834, Jouvin prepared a table classifying 320 different kinds of hands, based on measurements of wrists, fingers, and so on. Soon afterwards, Jouvin invented the main de fer, or iron hand, a mold that could cut three or four sheets of leather into glove shapes with a single motion.
The invention revolutionized the industry. "Suddenly, people could cut multiple gloves in a matter of seconds," says Maurice Rey-Jouvin, the great-great-grandson of Xavier. Seven years ago, Rey-Jouvin, who is 71, opened a glove museum that is dedicated to this history. It sits in the cellar of a stone building that once heaved with the sounds of cutting and sewing, not far from the Isère River. At a time when there were 100 other glovemakers in the region, who collectively produced millions of pairs each year, the Jouvin family alone made hundreds of thousands, thanks to the iron hand.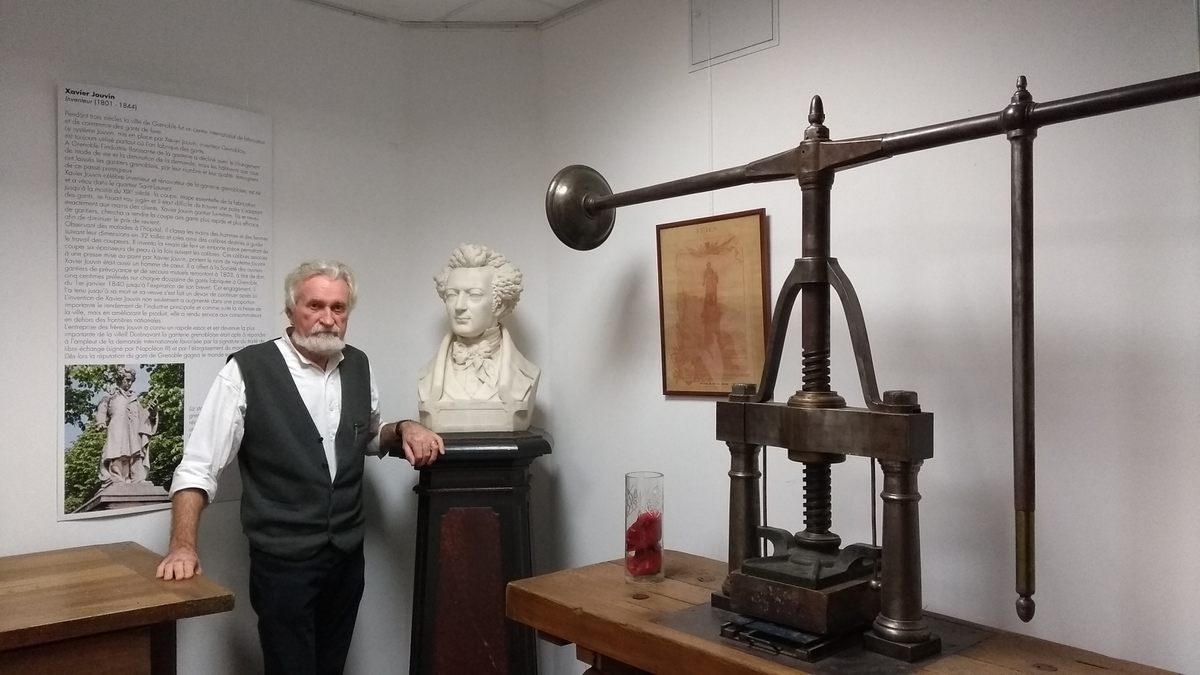 When the instrument entered the public domain in 1849, production in the region rose sharply. At its peak between the 1850s and 1910s, the glove-making industry was the leading employer in the region, with about 150 glove houses employing over 30,000 people. Eighty percent of the gloves were exported to the U.S., U.K., Australia, and Russia.
One cannot speak of Jouvin's success without mentioning his wife, Julie. After her husband's early death in 1844, she managed the growing empire. According to Rey-Jouvin, when Napoleon III was passing through Grenoble in 1860, Jouvin's daughter is said to have gifted his wife Eugenie a basket of 25 gloves. He says the family's gloves were also ordered for the wedding of Princess (and later Queen) Elizabeth II, and again for the funeral of her father King George VI, although it's unclear who wore them. But the glove-making business waned in the early 20th century. "Priorities changed. Fashion changed. Gloves were no longer à la mode," Rey-Jouvin says. "People wanted something sturdy that would keep their hands warm, not a decorative item of clothing." The Jouvin house closed in 1964.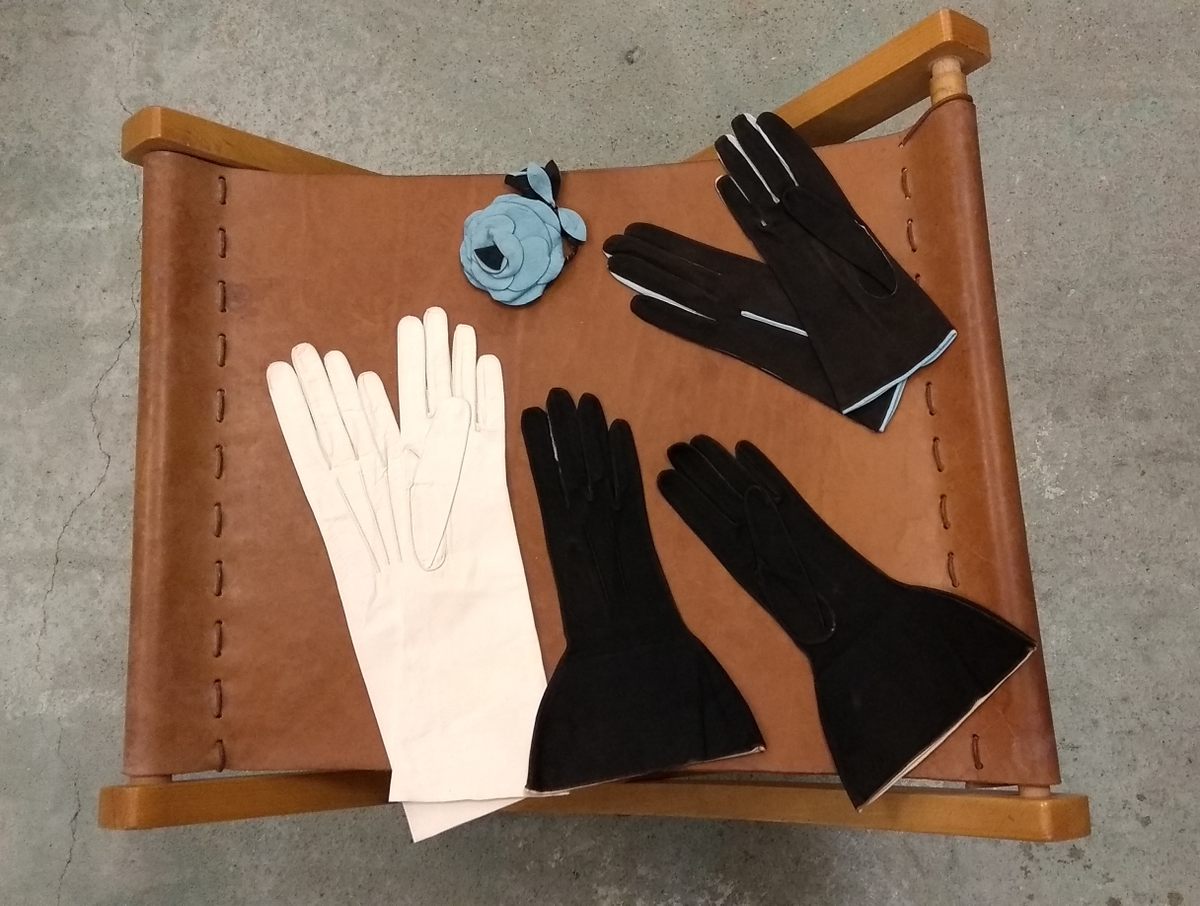 Since he opened the museum, Rey-Jouvin has been bringing back the gloves his ancestors sold, from different continents. "I keep trawling eBay," he says. He recently paid $80 for a pair in the U.S. "Nobody ever wore them. Look," he says, taking a pair of black gloves from a box. A blue leather flower accompanies them.
---
Back at the Strazzeri workshop, Strazzeri lays a big sheet of blue kidskin on the table. He stretches and straightens out the fabric numerous times with his hands, before cutting it into small pieces. These will eventually become light, soft gloves lined with silk or cashmere. His glove-making house is the only one that remains in Grenoble. Many gloves are now produced in Asia.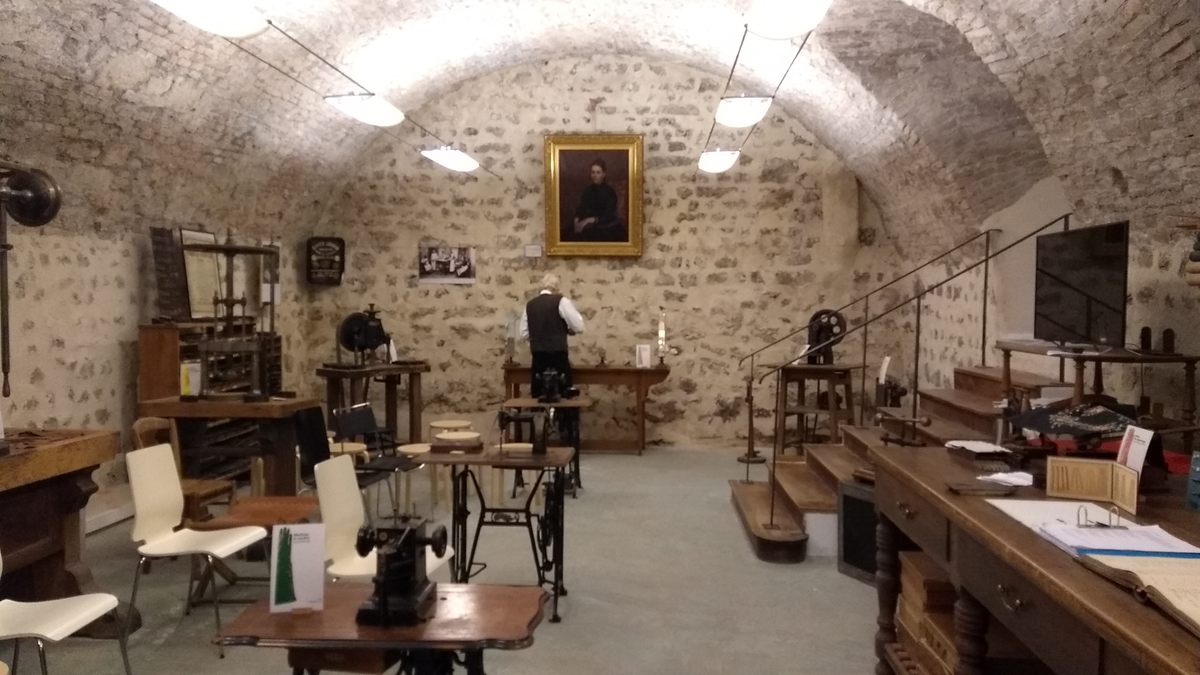 Strazzeri didn't set out to preserve a disappearing tradition. "My sister said it was a noble profession and that I would get to work with my hands, something she thought I would enjoy," Strazzeri says. A decade and a half after joining his glove-making company, he became its director. In the 1990s, he bought Barnier house, and today the business is called Ganterie Lesdiguières-Barnier.
In 2000, Strazzeri earned the title of Un Des Meilleurs Ouvriers de France, which translates to "One of the Best Craftspeople in France," a prestigious award for craftspeople issued by the French Ministry of Labor. In 2010, he was given the Légion d'Honneur, the highest French order of merit for military and civil achievements.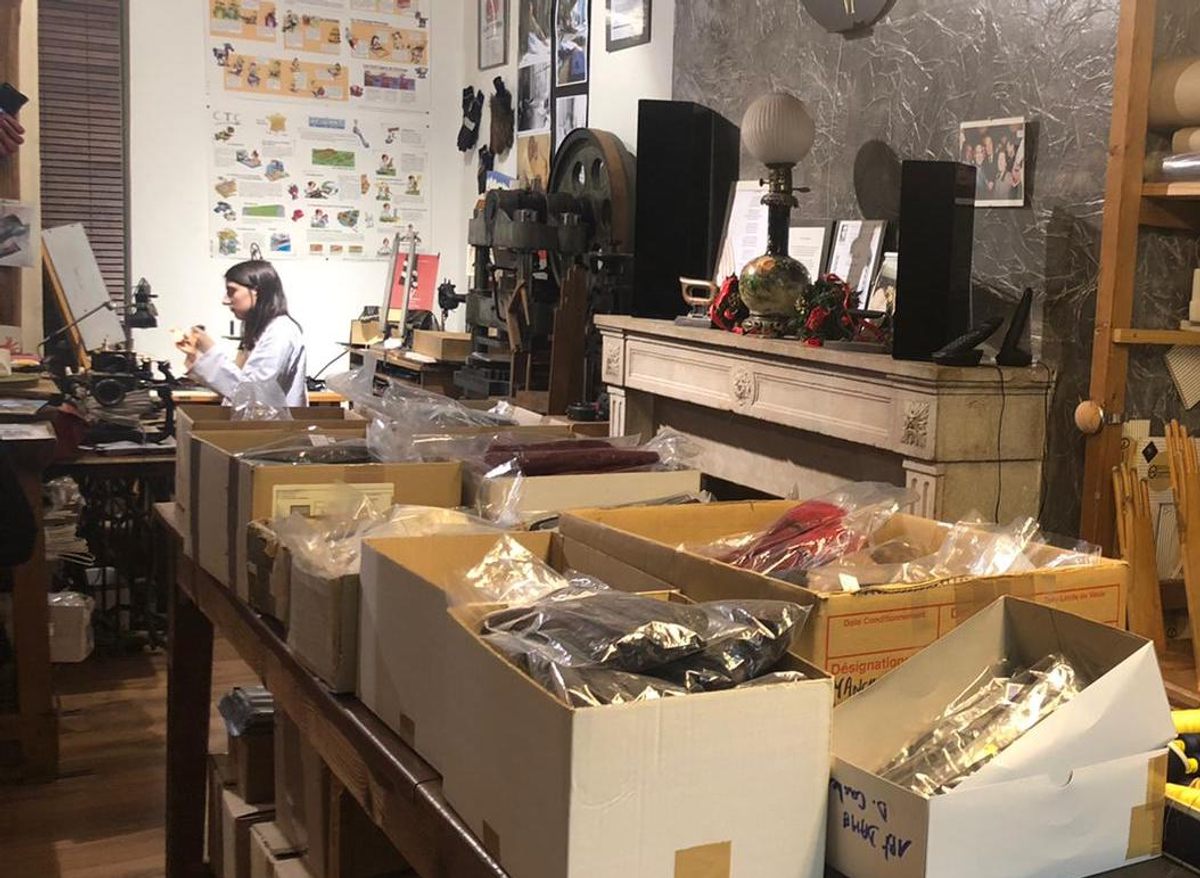 Strazzeri now views glove-making as more than a profession: It is a disappearing art form that needs to be saved at any cost. From time to time, he opens his workshop to the public, and for years, Strazzeri has been trying to get the government to open schools for glove-making. "People now want to buy local products," he says. "There is demand but no manpower." Two years ago, he managed to start a fashion class in the commune of Romans-sur-Isere, that admits six students a year. He hopes his passion rubs off onto some of his students.
Strazzeri is in talks with the government to open a glove museum, and a school where he can teach every step of glove manufacturing. "From A to Z," he says. "It's not enough to only know the rich history of our region in the field, but it's crucial to transmit the savoir-faire. I would love to see young people take over. While I am realistic and know that the future can never be as glorious as the past, I have hope that this craft will not vanish."
You can join the conversation about this and other stories in the Atlas Obscura Community Forums.