The Most Curious and Fascinating Places We Came Across This Week
The week of July 4 saw the addition of a subterranean trampoline park, a city of waterfalls, and more.
Every day our community of travelers and writers unearths fascinating places from the hidden corners of the world and adds them to the Atlas, helping to build our collaborative database of over 9,000 hidden wonders. And while each and every place is worth a wander off the beaten path, some stand above the fray as particularly extraordinary. These seven unusual locales are some of the most curious and enticing places we came across this week.
Hamilton, Canada
The Niagara escarpment, named for Niagara Falls, takes a 625-mile trip from Rochester, New York to Lake Michigan. Along the way it meanders through Hamilton, Ontario, leaving behind over 130 waterfalls and cascades within the city limits, and earning the town its stripes as the waterfall capital of the world.
CARIBBEAN NETHERLANDS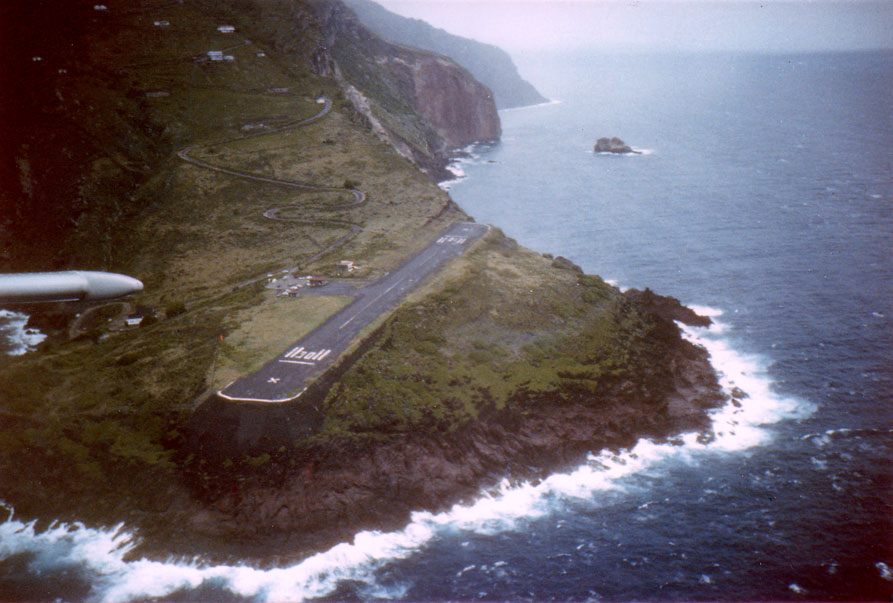 Aerial view of the landing strip. (Photo: Wikimedia)
Located on the Dutch Caribbean island of Saba, the landing strip at the Junacho E. Yrausquin Airport stretches for a mere 400 meters or 1,312 feet—making it just a bit longer than a typical aircraft carrier—before steep cliffs on either end threaten to plunge an unsuspecting pilot into the water. 
MYANMAR (BURMA)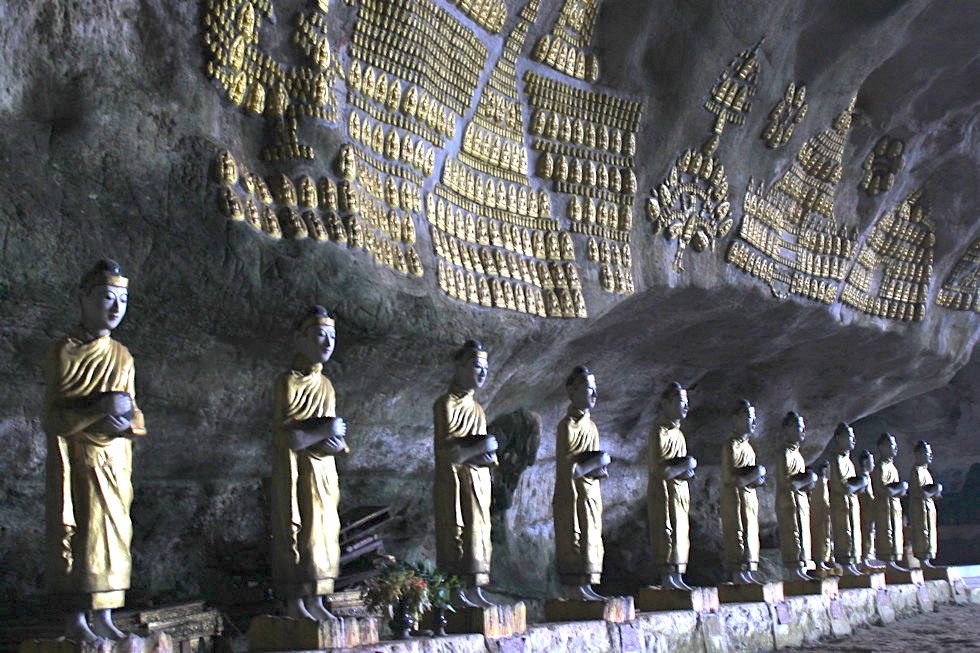 Like other sacred sites in Myanmar's Zwegabin mountain range, Saddar Cave has been decorated with hundreds of Buddhist statues over the years. But unique to this natural wonder are the incredible rock formations and deserted lagoon. 
BLAENAU FFESTINIOG, UNITED KINGDOM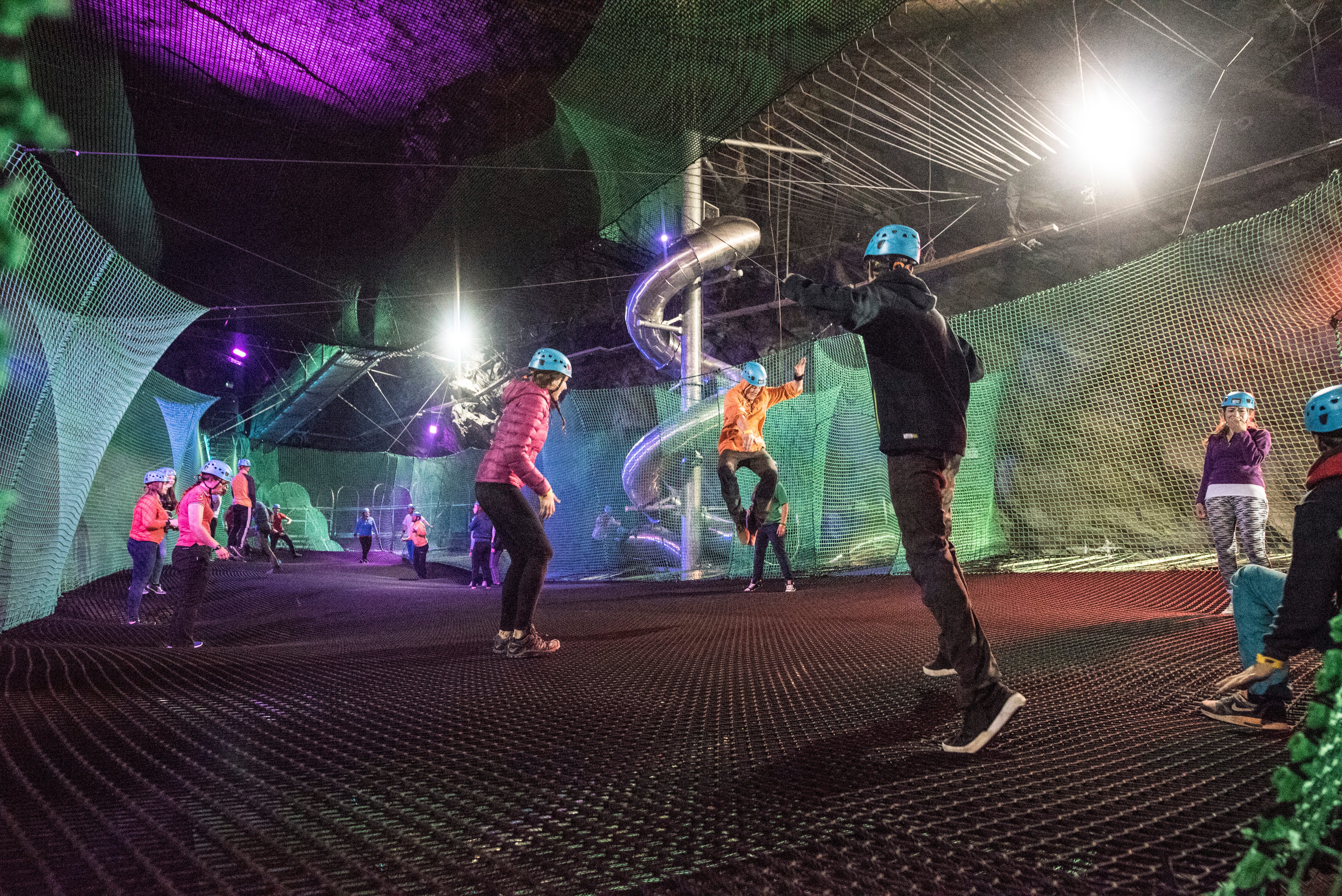 (Photo courtesy of Bounce Below)
The Llechwedd Caverns in the Welsh town of Blaenau Ffestiniog have been transformed into a trampoline playground. Huge springy nets suspended deep underground propel visitors around the old mine to create a unique subterranean bounce park.
HAVANA, CUBA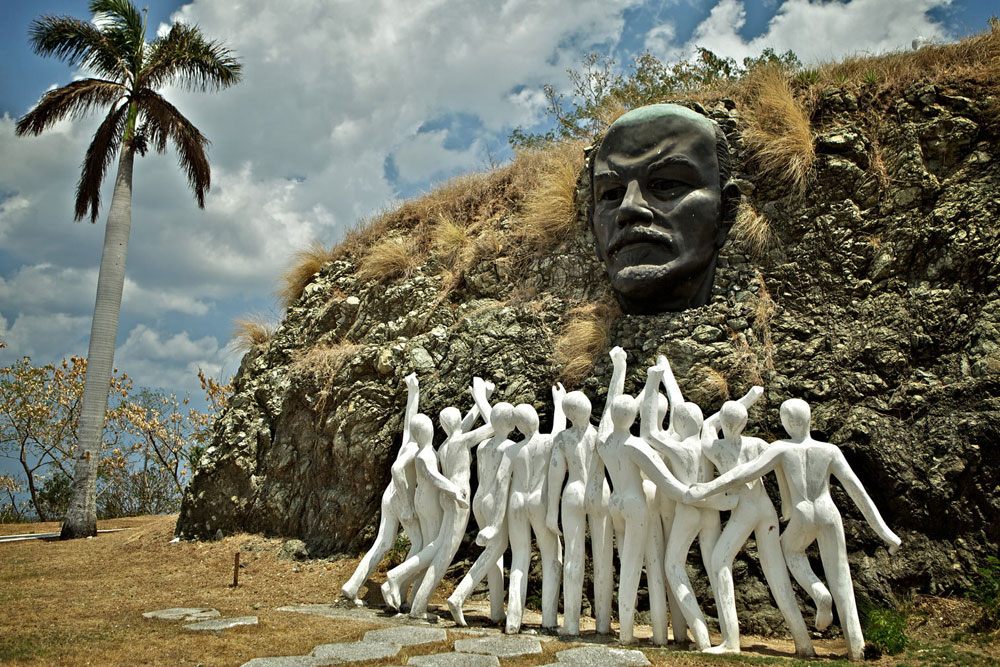 Just outside Havana you'll find the Colina Lenin monument, a bronze sculpture of Vladimir Lenin's likeness surrounded by 12 white human figures representing solidarity with the Bolshevik Revolution. This was the first monument to honor Lenin built outside of the USSR.
GRAND FORKS, NORTH DAKOTA
(Photo: Grand Sky via Twitter)
North Dakota is a mecca for flying drones. And in the northeast part of the state, adjacent to the all-drone Grand Forks Air Force Base, you'll find Grand Sky, the first commercial industrial park dedicated to unmanned aircraft.
United Kingdom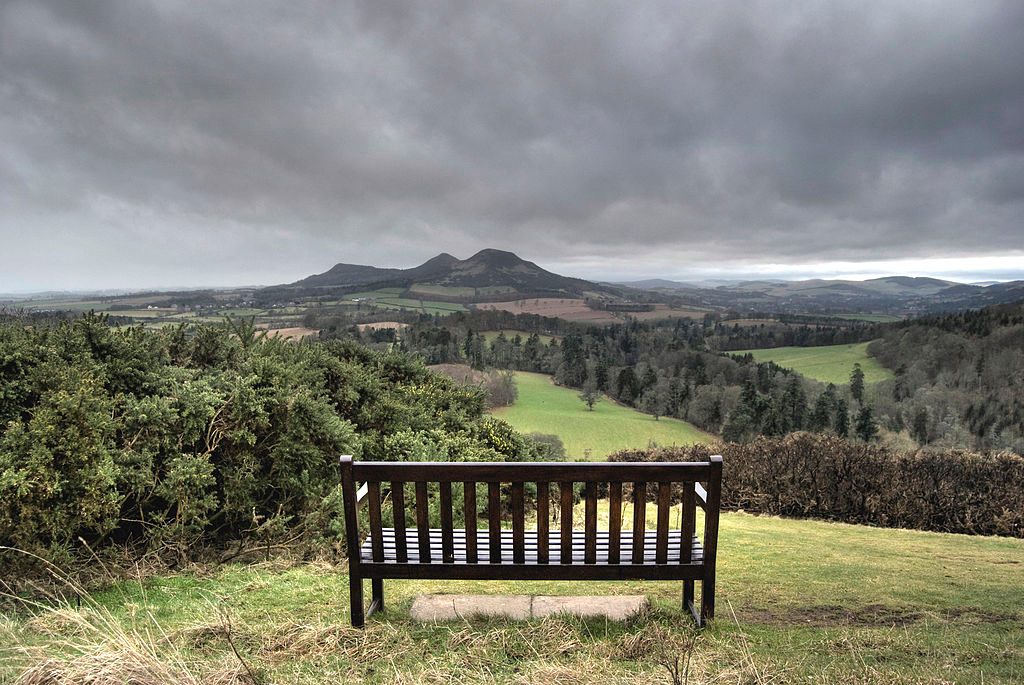 (Photo: Ruy Lestrade on Wikimedia)
This iconic view of the Scottish Borders is said to have been the favorite of the celebrated 19th century novelist and poet Sir Walter Scott. The story goes that he paused to admire the view so often during his travels that his horses soon learned to stop at the viewpoint without command.