A Pretty, Seaside Town in England Vanquished Its Giant Fatberg
It took several weeks, protective masks, and elbow grease. Oh, and also pickaxes.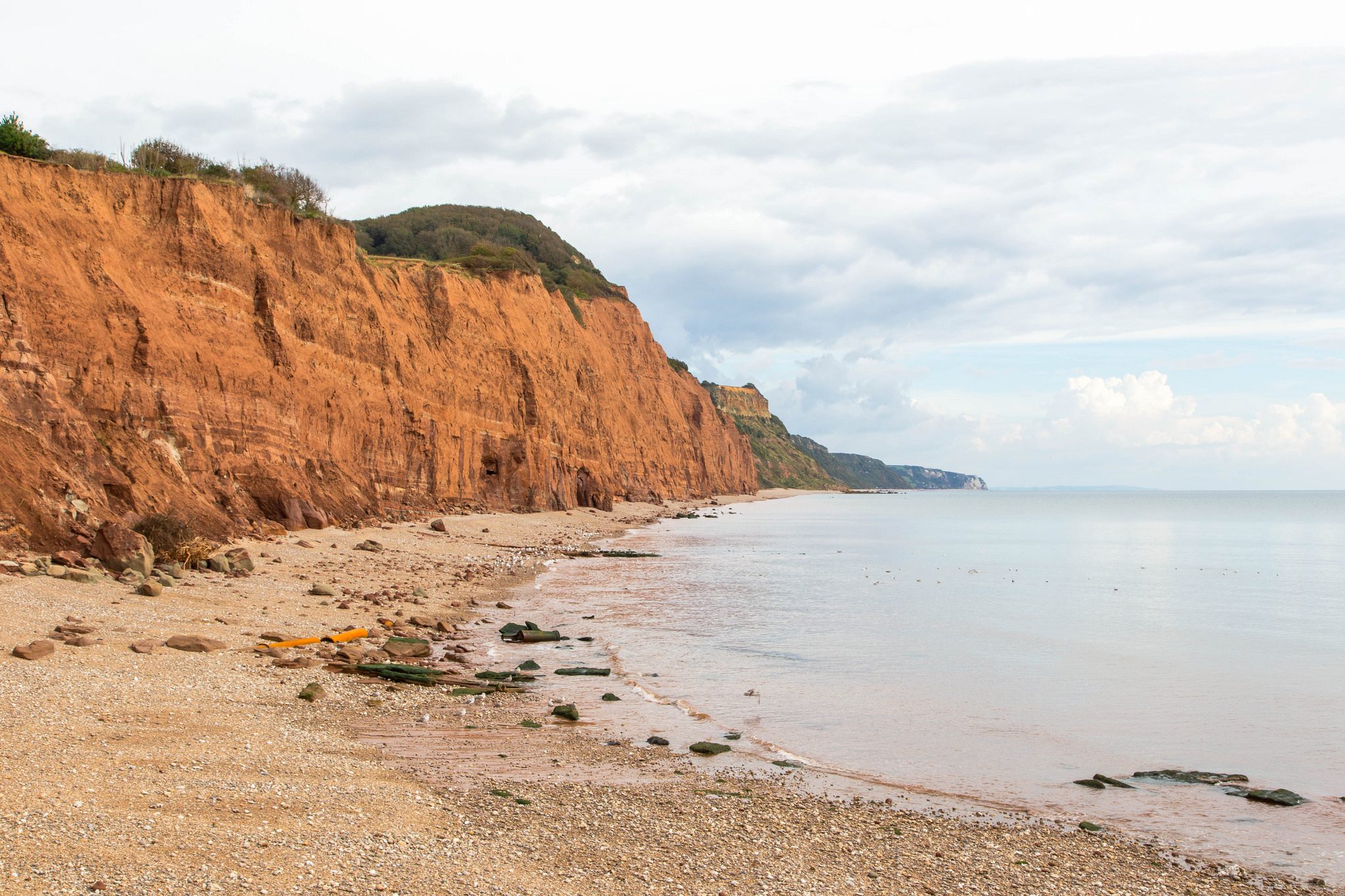 It looked and sounded a bit like the inside of a cave—dark, damp, dripping—but it smelled to high heaven. When flashlight beams fell across gray-brown mounds rising from the floor, the light wasn't striking stalagmites, but waterlogged heaps of gloopy, congealed wipes, oil, and grease that snagged and languished in the pipes.
The sewer in the seaside town of Sidmouth, England, was clogged by a fatberg. It was squishy, rank, and hefty: When it was discovered back in December, the local utility company South West Water estimated that it snaked 210 feet underground, making it the largest they'd ever encountered, and among the closest to the shore. "Thankfully it has been identified in good time with no risk to bathing waters," Andrew Roantree, the utility's director of wastewater, said in a statement at the time. Roantree forecasted that it would take about eight weeks to clean up the mess, but officials noted that the combination of heavy rains "and the sheer volume of fat in a confined space could cause delays to the removal timeline."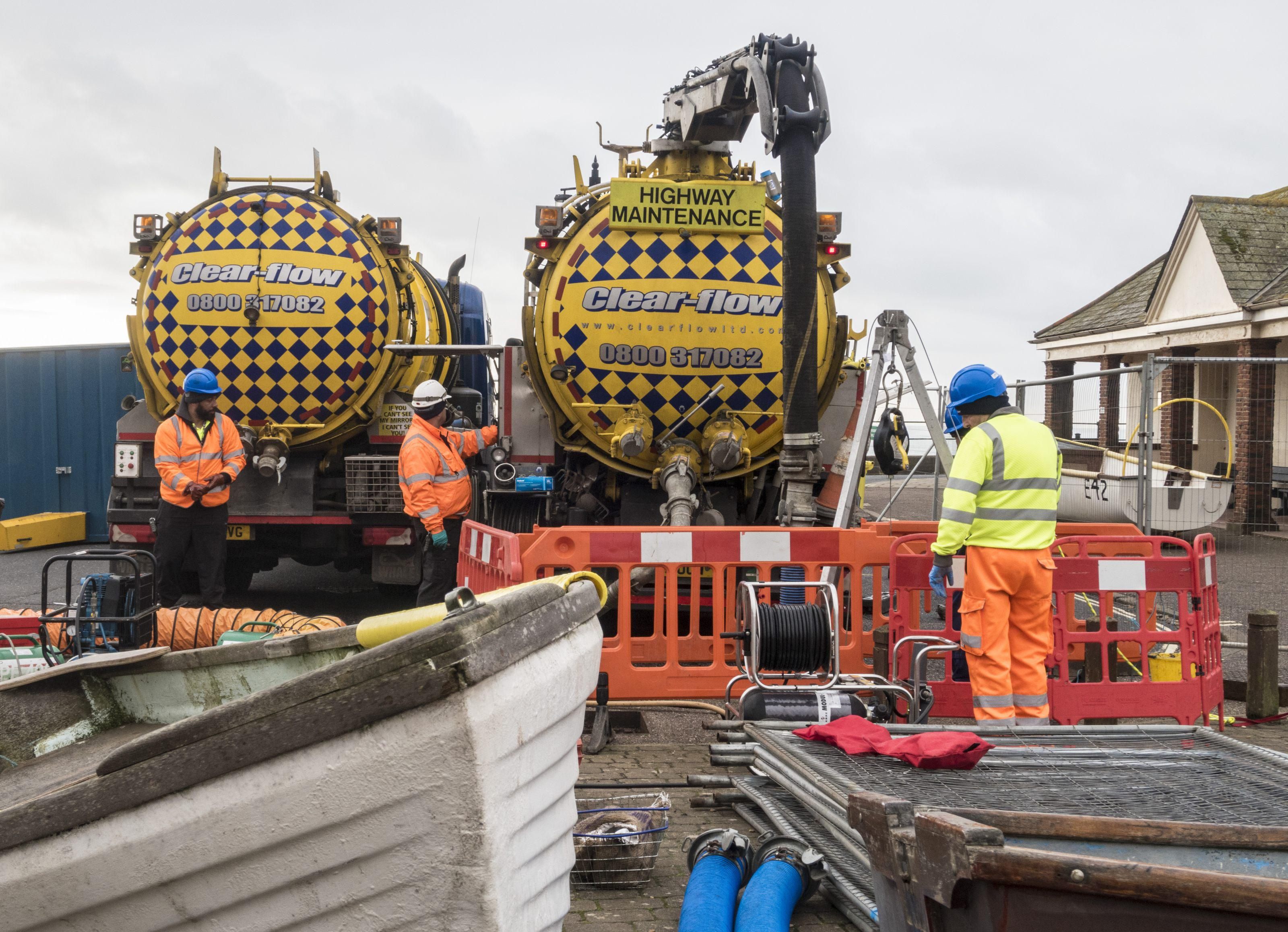 Over the past several weeks, "workers have braved exceptionally challenging conditions to break up the beast," officials from the water company said in a release. They pulled on masks and descended down through the manhole via a winch, except when the water levels were dangerously, disgustingly high. Wielding pickaxes or jets, BBC reported, the crew chipped or blasted away at the chunks until the slurry could be funneled into tanker trucks waiting above ground and enjoying a much more enviable view.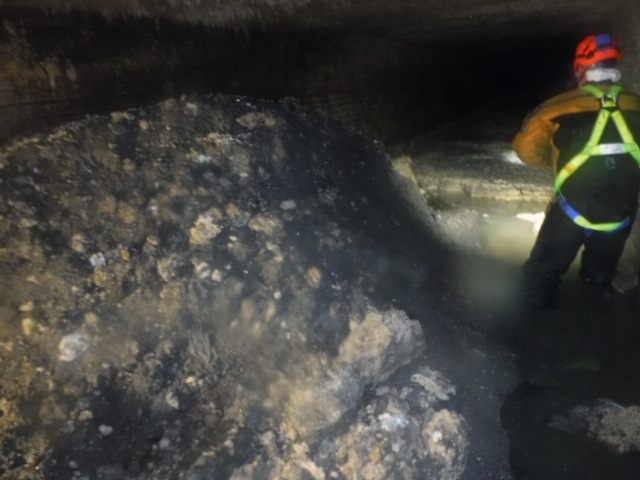 It took 36 truckloads—each of which carried 3,000 gallons of gunk—but the team has finally slain the beast. Its fatty innards traveled to an aerobic digester, where they were used to produce energy, the Sidmouth Herald reported. At local libraries, pools, and pop-ups, the utility's Love Your Loo campaign continues to preach a gospel of flushing only the "three P's"—that's pee, poop, and toilet paper—down the pipes. Meanwhile, other cities are also arming themselves for battles against various clogging culprits. New York City debuted an anti-fatberg PSA, and the English town of Ipswich recently beseeched residents and business owners to please stop shoving Yorkshire puddings into pipes.
Above and below ground in Sidmouth, at least, things are back to normal. This summer, beachgoers who hadn't seen the headlines or overheard the spiels might only see the water and the shore and the red cliffs behind. It might be easy to forget that, beneath a nearby manhole cover, something truly gross was afoot.