Salvador Dalí's Moustache Is Still Intact
According to an embalmer who participated in his exhumation.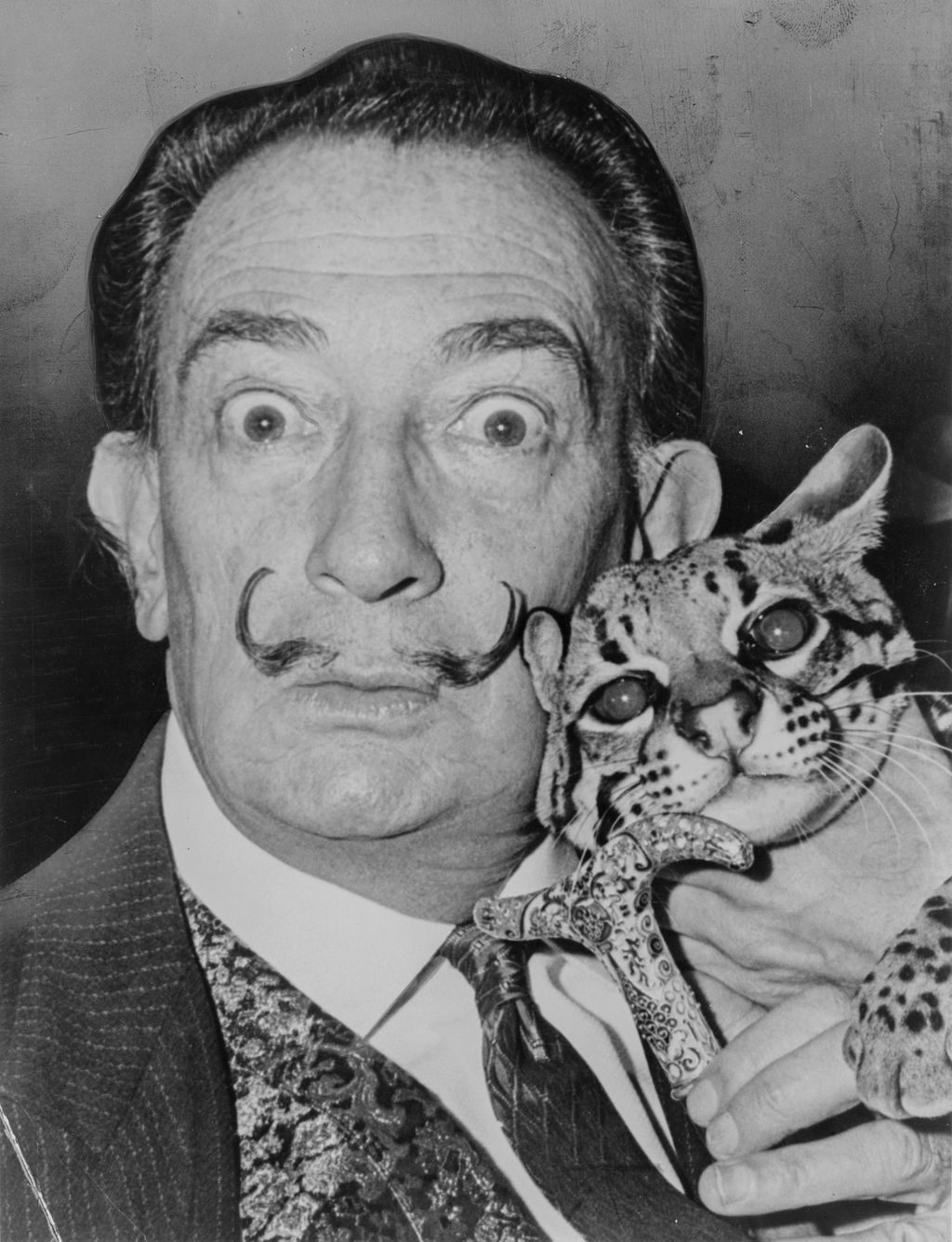 Salvador Dalí, the surrealist artist, had a beautiful moustache, which you can see in the photo of him above. He apparently still has it, even though he died in 1989.
"His moustache is still intact, [like clock hands at] 10 past 10, just as he liked it," Narcís Bardalet, an embalmer who participated in the recent exhumation of Dalí's body, told a Catalan radio station, according to The Guardian. "It's a miracle."
Dalí's body, which had been laid to rest at a crypt in a Dalí-designed museum in his hometown of Figueres, Catalonia, was exhumed this week to determine whether a fortune-teller is Dalí's biological daughter.
DNA results from his body aren't expected for another month or two, though Bardalet said that getting the samples was hard enough, in part because Dalí's body had stiffened, "like wood." Exhumers used an electric saw to take bone samples. They also collected hair and fingernail samples.
The moustache, though, stayed.
"The moustache is still there and will be for centuries," Bardalet said.