Fancy Living in a Tree? Take a Look at These Dream Treehouses
Enchanting architecture in the tree-tops.
A treehouse in France that lies nestled between two oak trees. (All Photos: Jacques Delacroix/Abrams Books)
There is something wondrous about the idea of living in a tree. High off the ground and shrouded by leaves, a treehouse is a place to escape, and not just for kids.
The new book Dream Treehouses shows us how treehouses can be spectacular architecture. Designed by French company La Cabane Perchée, the treehouses included in this book are an elaborate realization of a childhood dream. The structures can be roomy (as much as 300 square feet) and tall (65 feet up!). They're also ecologically sound—no nails are used on the trees. Instead, the structures are supported by rubberized rings.
Escape into these images of lofty, elegant treetop living.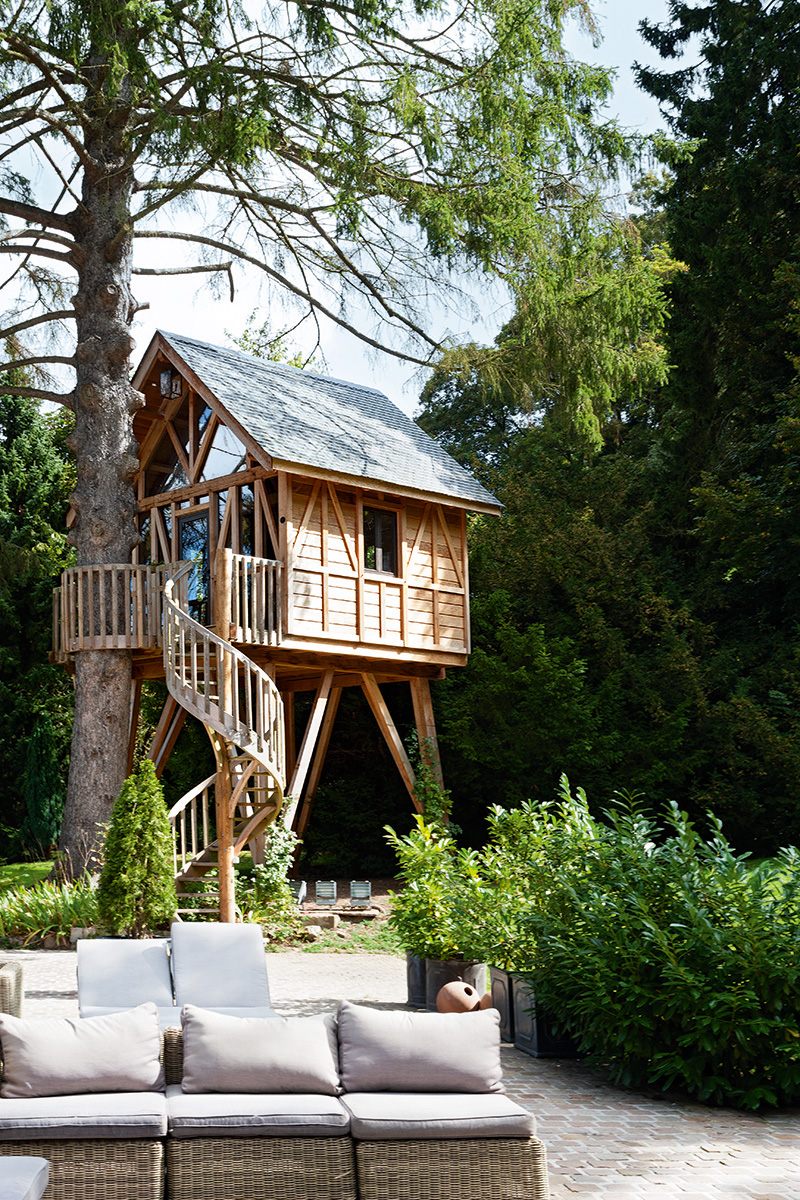 A treehouse nestled 15 feet up in a pine tree.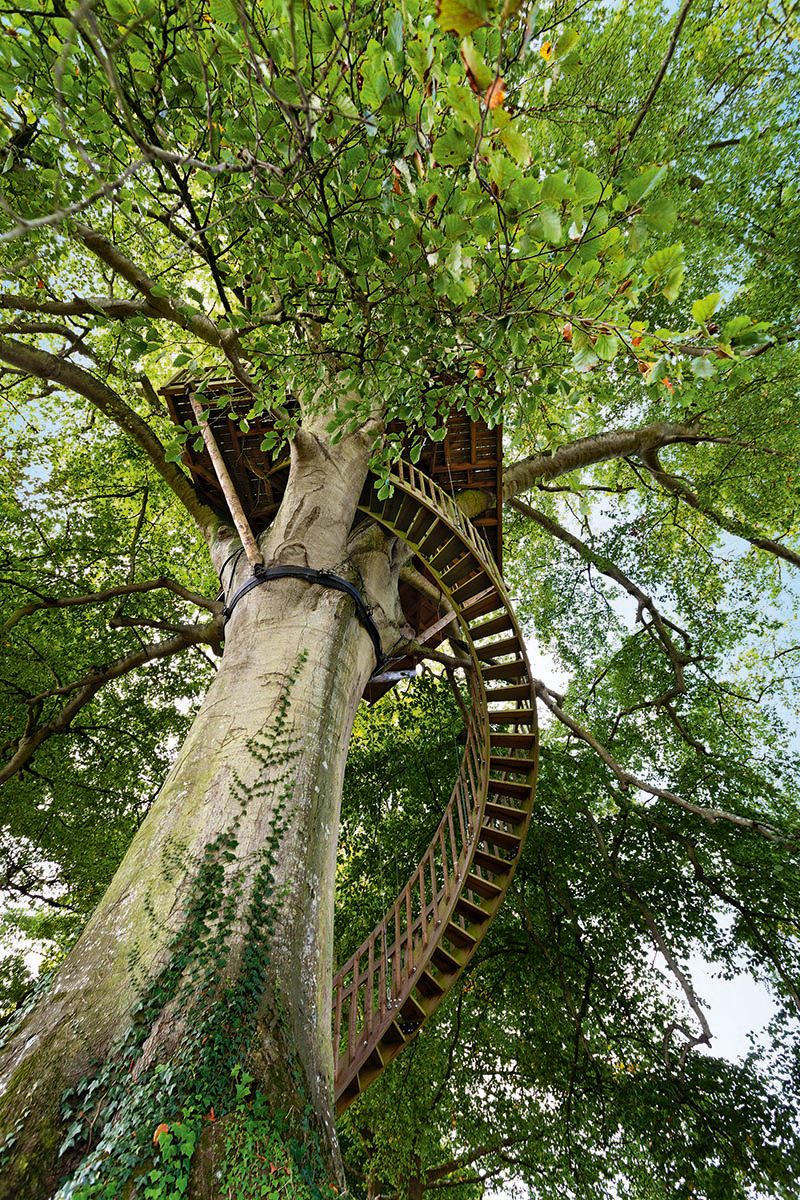 Looking up a beech tree.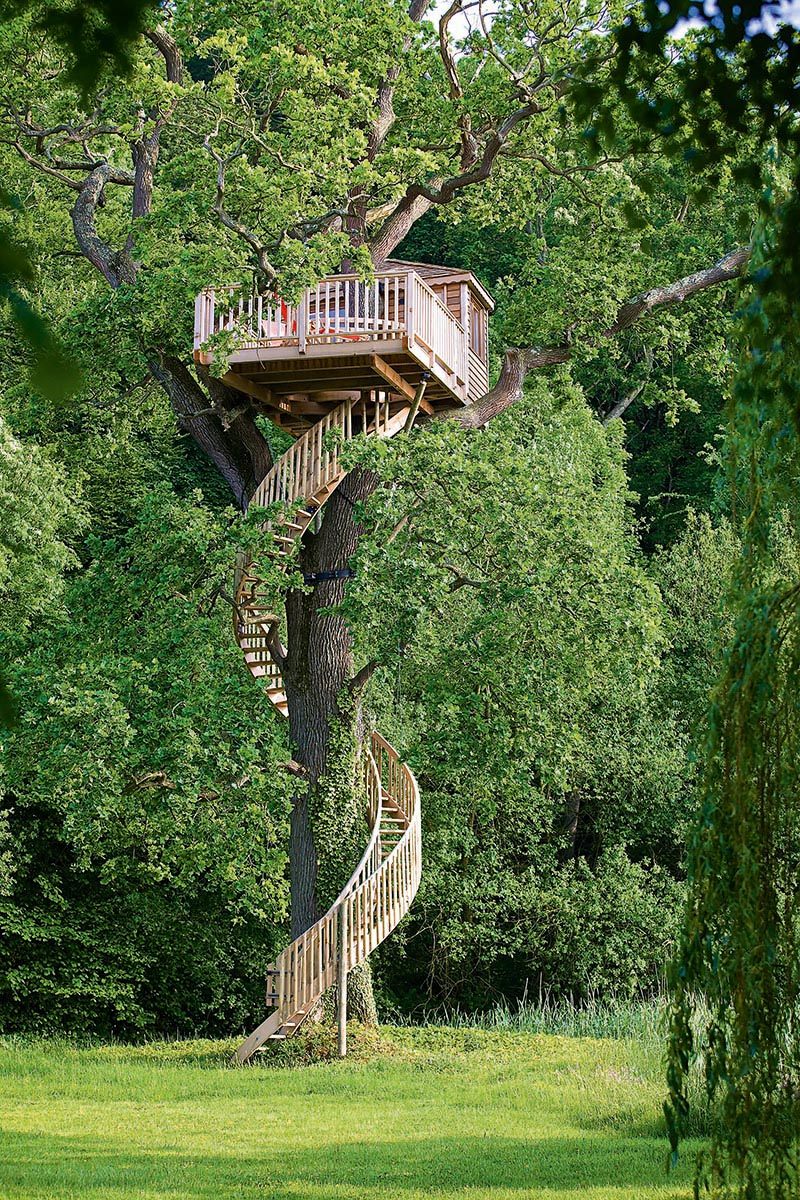 A treehouse in France that is used as a painting studio, with a staircase that winds 23 feet up the trunk of an oak tree.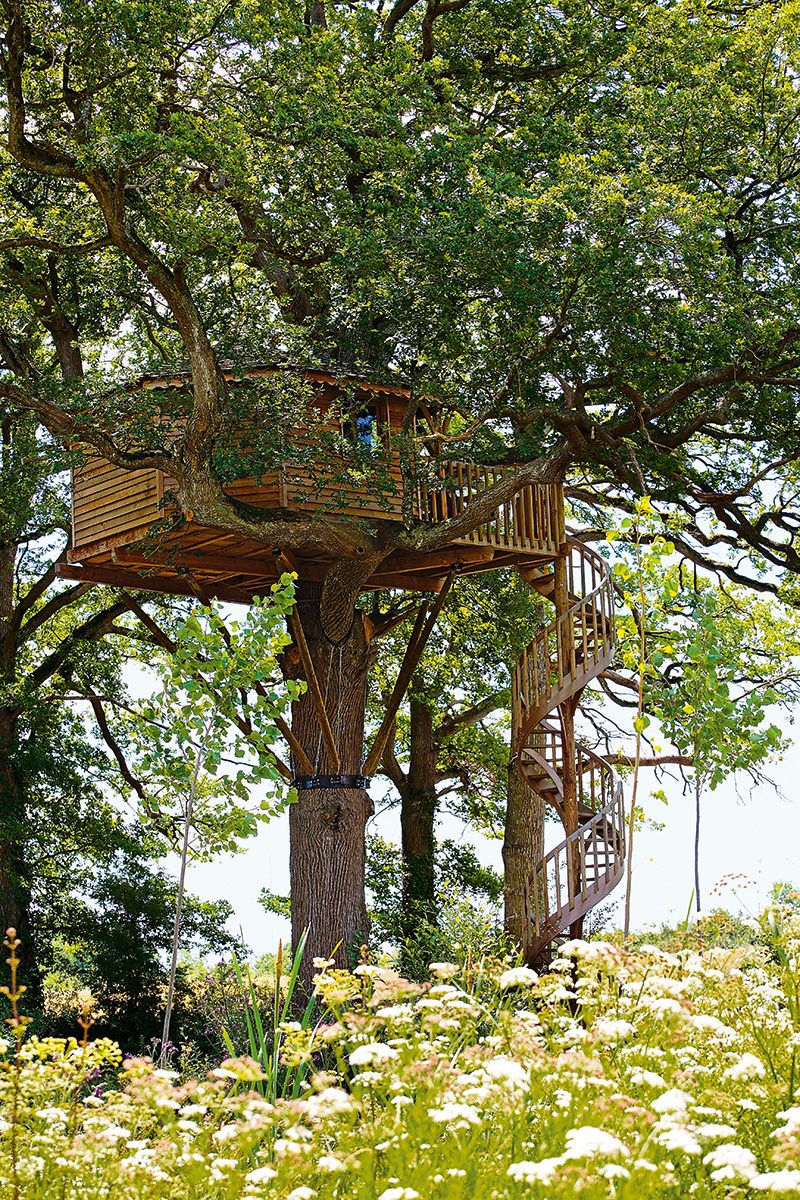 A tree-top guest room with a terrace in France.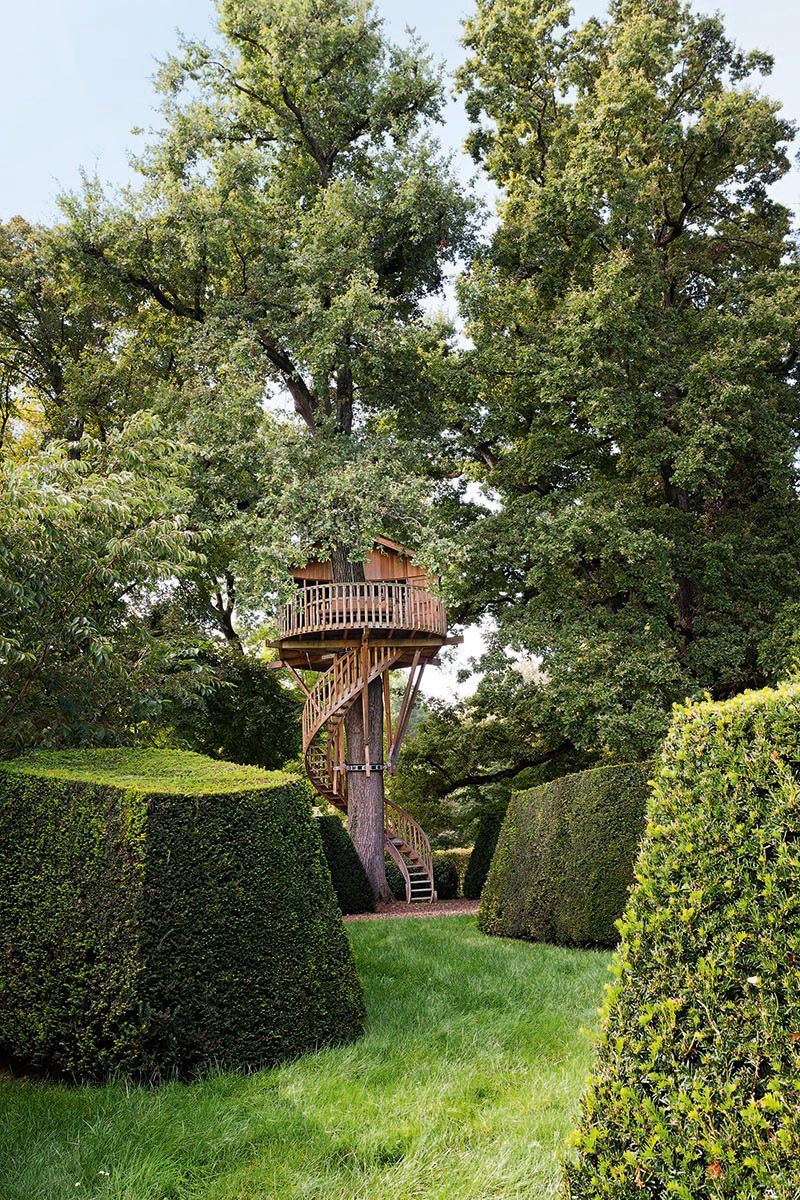 A spiral staircase leading to a house in an oak tree.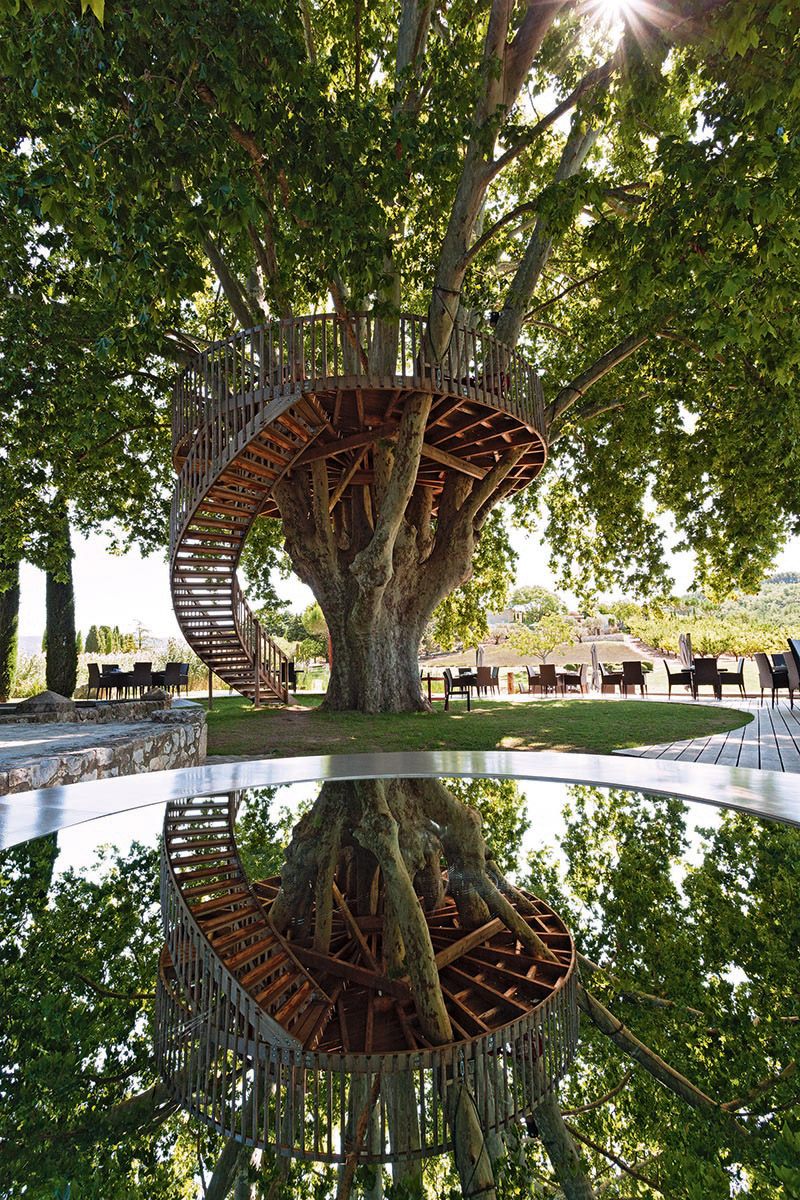 A restaurant terrance 25 feet above the ground, in a 400 year old plane tree.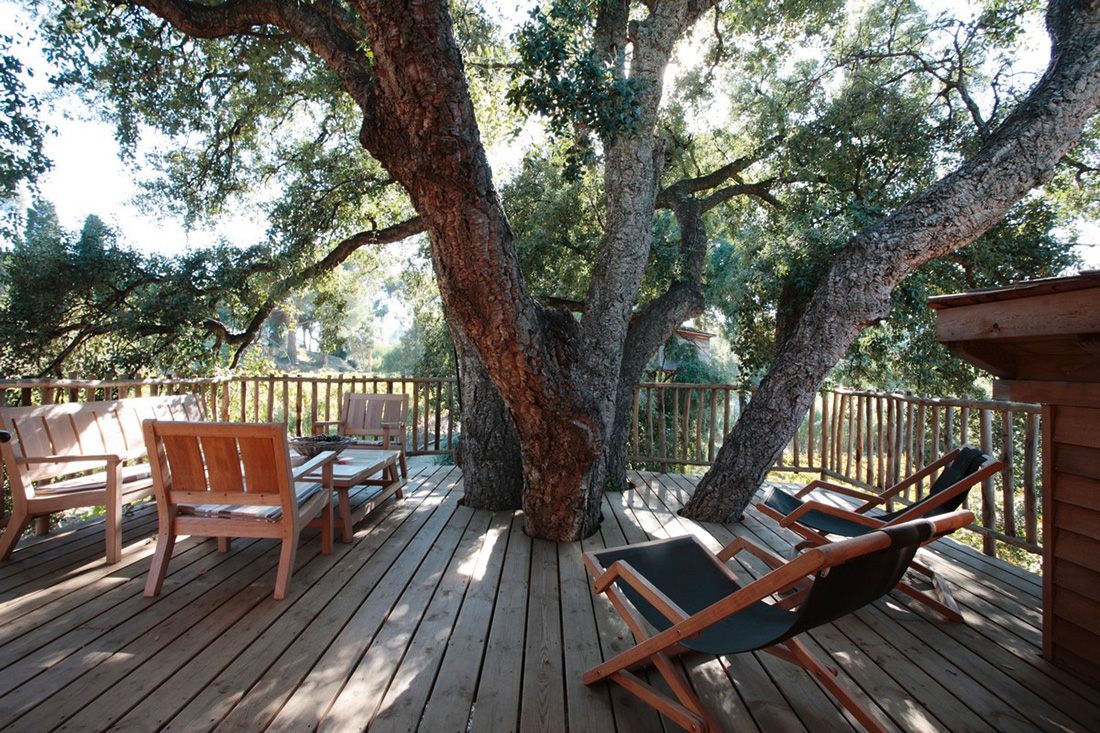 The terrace of a family treehouse.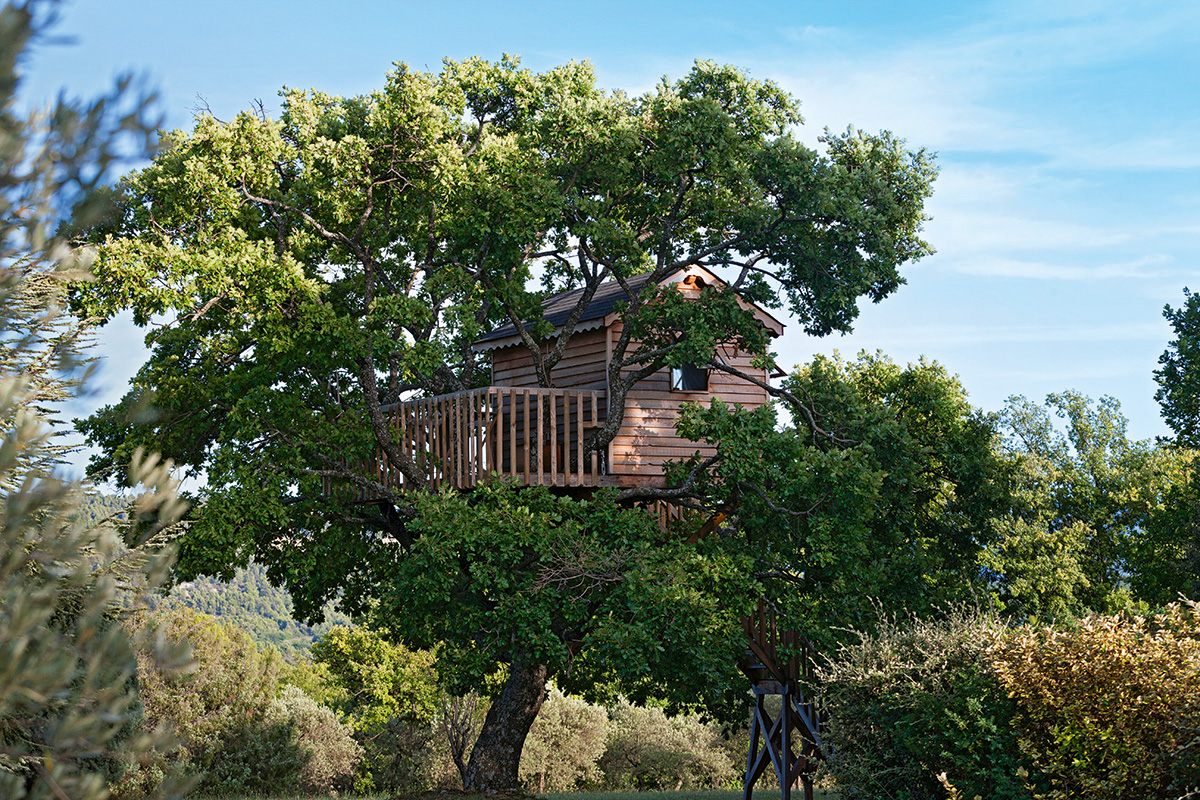 A 60 sq ft cabin in an oak tree, in France.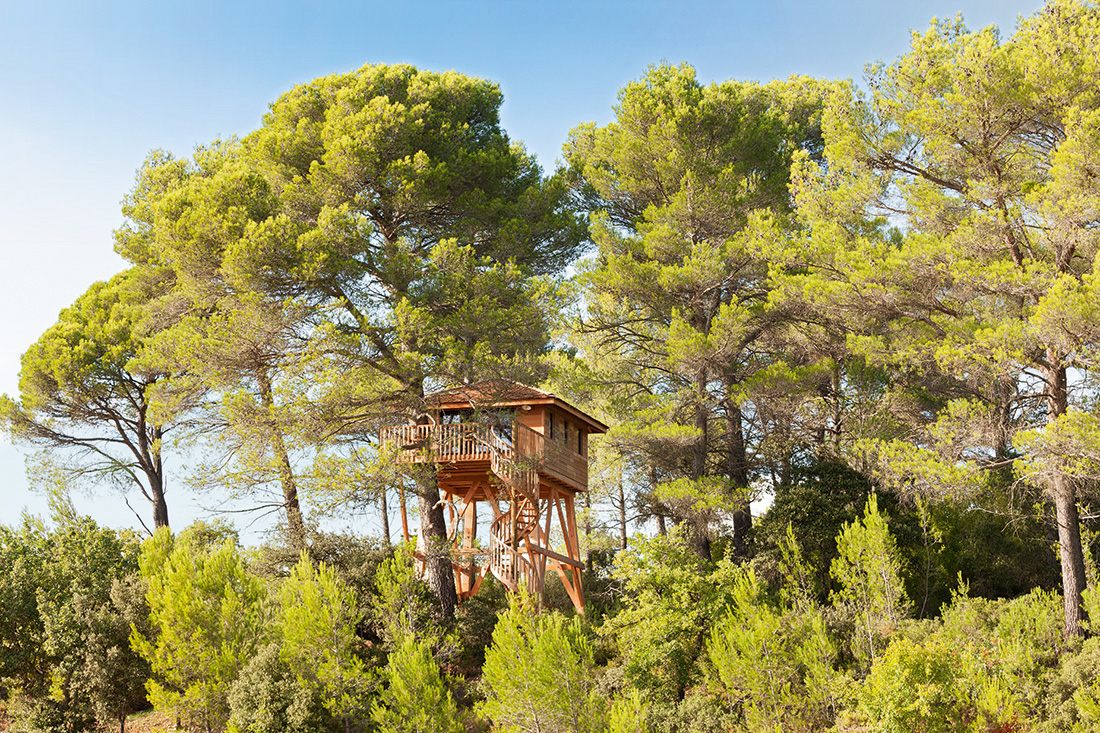 A treehouse on four legs in the middle of a pine forest.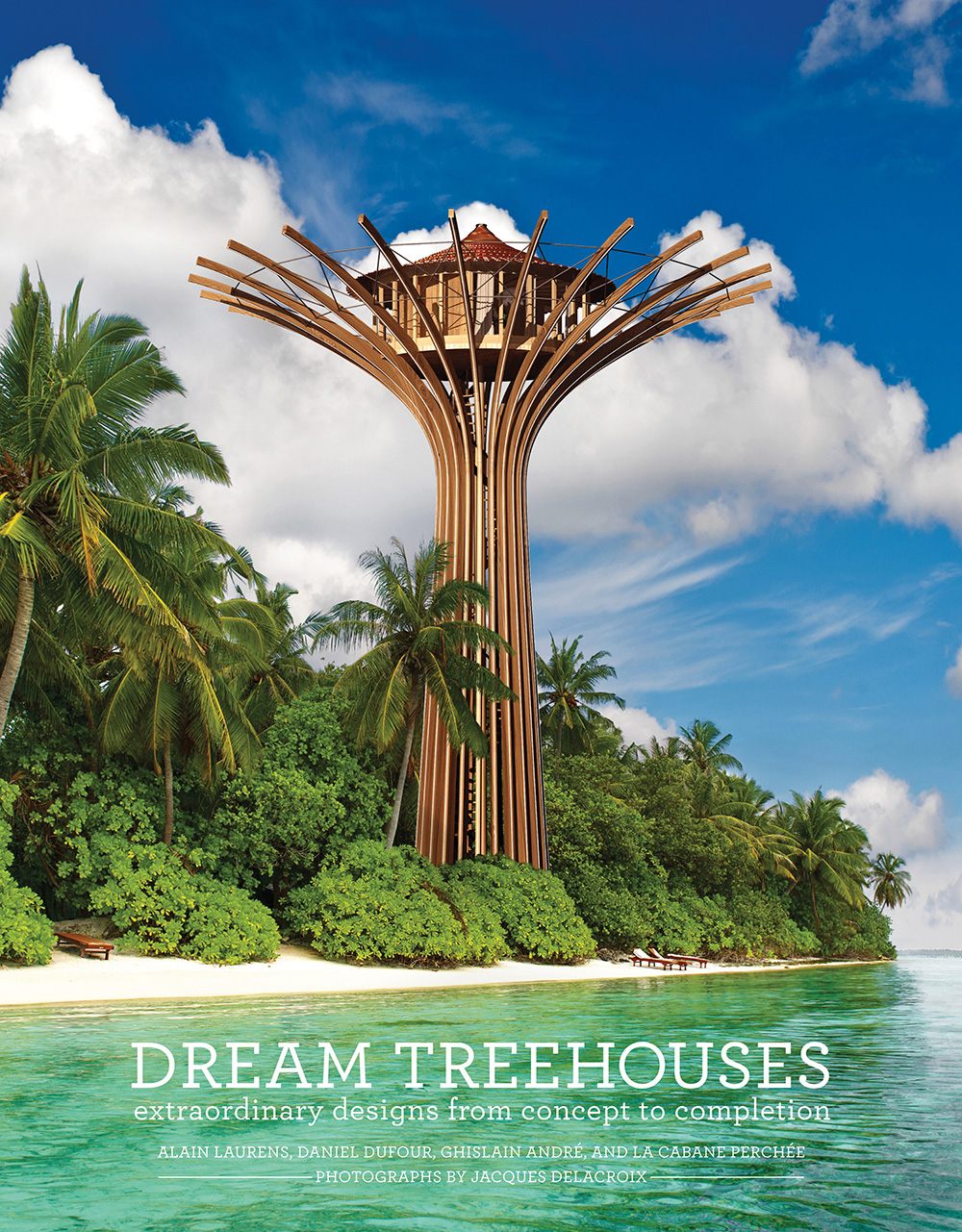 The cover for Dream Treehouses. (Photo: Courtesy Abrams Books)