The Volunteers Protecting Britain's Medieval Churches
Inevitable decay and sudden explosions are just two of the threats to the centuries-old buildings.
Down a dead-end lane on a salt marsh, encircled by a forest of gnarled petrified oaks—a sight so strange that it inspired the Martian landing scene in H.G. Wells's The War of the Worlds—sits the only remains of an abandoned English village: the 13th-century church of Saint Mary's. Christine McDonald and her friends were so intrigued by the ruins when they stumbled upon it as teenagers in Essex in the 1970s that they decided to make the church their hangout, despite the "keep out" signs, spiderwebs, and dead animals.
The teenagers were "crestfallen," McDonald recalls, to find out the spooky spot was known to adults, too, when they arrived one day to an active conservation site. St. Mary's savior? Friends of Friendless Churches, a nonprofit that rescues churches across England and Wales threatened with demolition or collapse. Founded in 1957 by a group including the poet T.S. Eliot, Friends of Friendless Churches now oversees 58 churches, mainly of medieval origin, relying on a network of about 150 local volunteers, the interest and annual $40 dues of nearly 2,900 international "friends," and grants from groups including Historic England, its Welsh counterpart, Cadw, and the Church in Wales.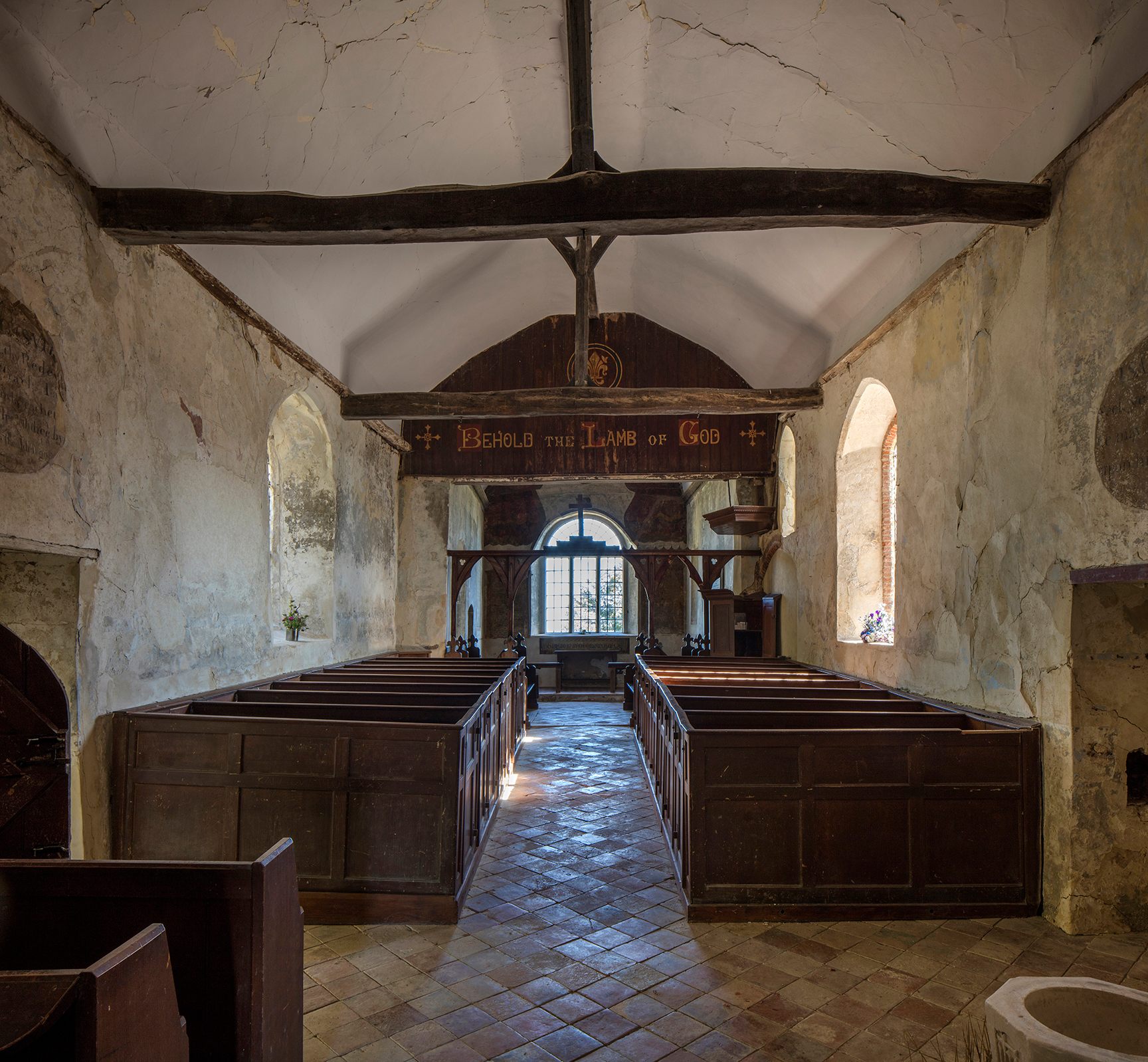 It's been almost 50 years since the Friends of Friendless Churches welcomed St. Mary's into its flock. McDonald is now herself a Friends member and keyholder for the church, and she has spent decades researching the building's special elements, such as fragments of wall paintings that show the murder of St. Edmund, a 9th-century Christian martyr and king, and the unusual round 16th-century porch. Like all the churches in the Friend's care, St. Mary's is open to the public year-round, bringing adventurous travelers to these enchanting disused spaces. "My teenage self would approve," McDonald says. But that teenager might be surprised that the conservation battle is still ongoing.
"We're constantly trying to stabilize it—it just does not want to stay still," says Rachel Morley, Friends of Friendless Churches director. The Friends carried out work to secure St. Mary's 14 years ago, but the clay soil under the church is still moving. Recently the organization began a $465,000 project, sponsored largely by a grant from the English government's Culture Recovery Fund, to again stabilize St. Mary's. Similar efforts to save two other shifting churches are also underway. "It's fingers crossed for all of them," Morley says.
Beyond structural preservation, the group's efforts have aided historical discoveries. "If the past 64 years of our work has taught us anything, it's that many places don't reveal their full and true significance for many years," Morley says, pointing to St. Peter's in Wickham Bishops, Essex, which the nonprofit took over in 1975. It was only during repairs in 2007 that the organization discovered important 13th- to 17th-century wall paintings in the church. And at St. Baglan's on the Caernarfon Bay in Wales, which has been in the Friends' care since 1991, an aerial survey conducted by the Royal Commission on the Ancient and Historical Monuments of Wales during a 2005 drought revealed a previously unknown five-sided enclosure dating back to the 13th century–an indication that it might have been built on an Iron Age enclosure or sacred pre-Christian site.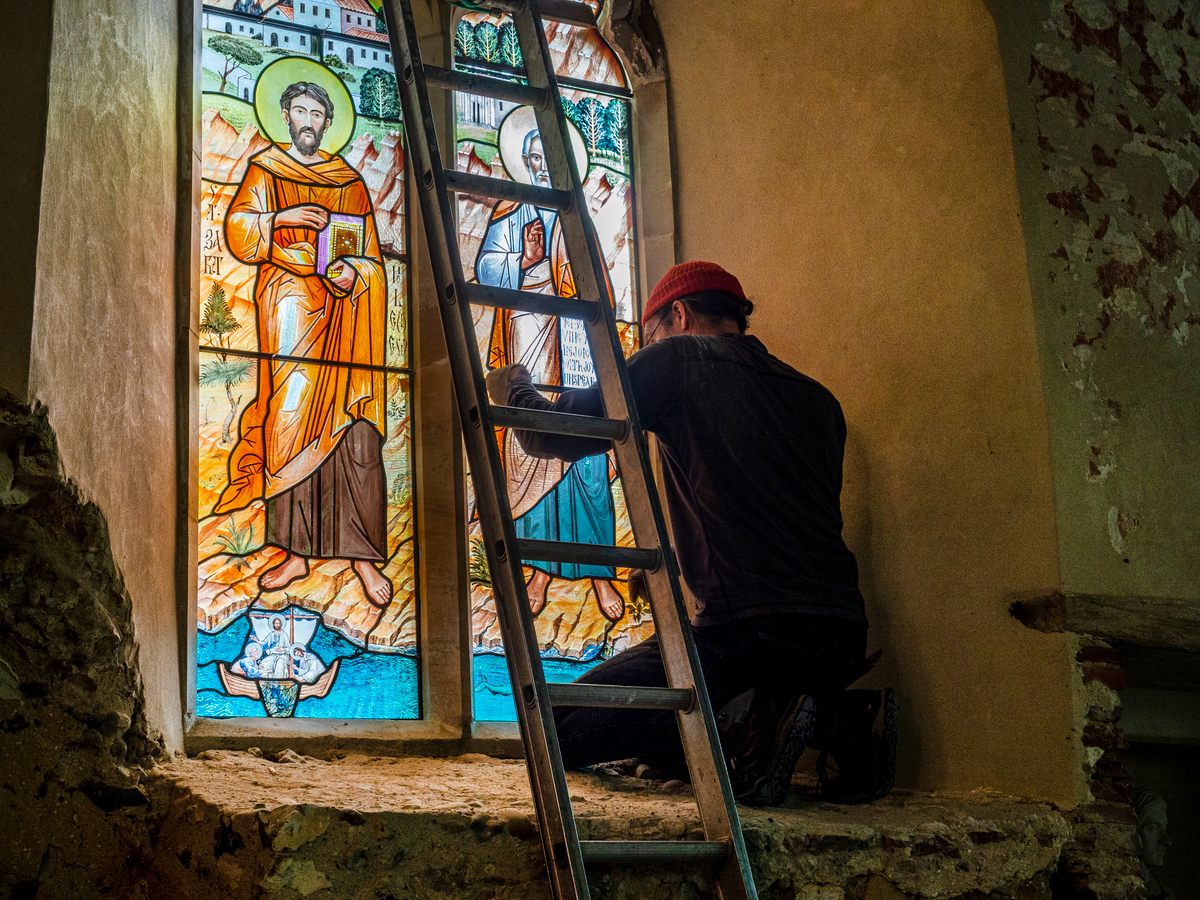 The churches in Wales also tell important stories about Welsh identity. Friends volunteer Ifor Williams, for instance, carefully researched St. Baglan's in underutilized Welsh-language sources and dug into the history of Brythonic (the Celtic language group from which Welsh developed). He found that the word "Loverni" inscribed on a tombstone repurposed as a support structure in the church is not a Latin name, as previously believed, but a Latinized version of a word for "fox" in Brythonic, tying it to "llwenog" in modern Welsh and "lovern" in Cornish.
The churches, many of which have poignant reminders of previous parishioners engraved on their pews, are "a library of the area" says Philip Powell, a longtime volunteer and advocate for the conservation of St. Decuman's in the Welsh village of Rhoscrowther, Pembrokeshire. That church faced possible demolition after a 1994 explosion at the neighboring Texaco oil refinery significantly shifted the medieval church's roof and saw almost all the residents relocate.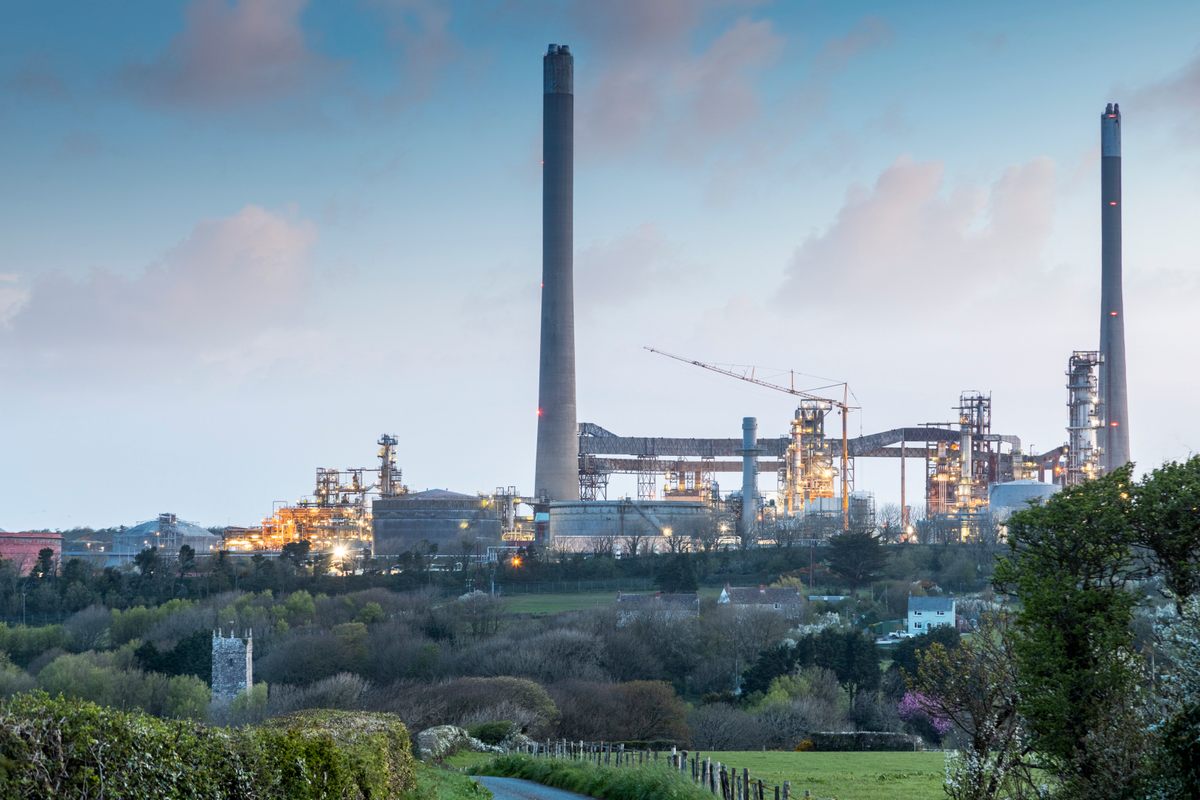 The spaces conserved by Friends of Friendless Churches remain important for their local communities today. When St. Mary's holds its only annual service, a rededication to commemorate the saint's day in August, "the pews are always packed," McDonald says. Meanwhile, people with ties to Rhoscrowther are still welcome to hold baptism, marriage, and funeral services at St. Decuman's.
The church is ultimately "a burial ground for the old people that worked on the land all their lives," Powell says. Taking care of such buildings and the grounds that surround them, he says, "is the least you can do for them."