Found: A Rare Bodysnatching Fungus
The Powdercap Strangler is no joke.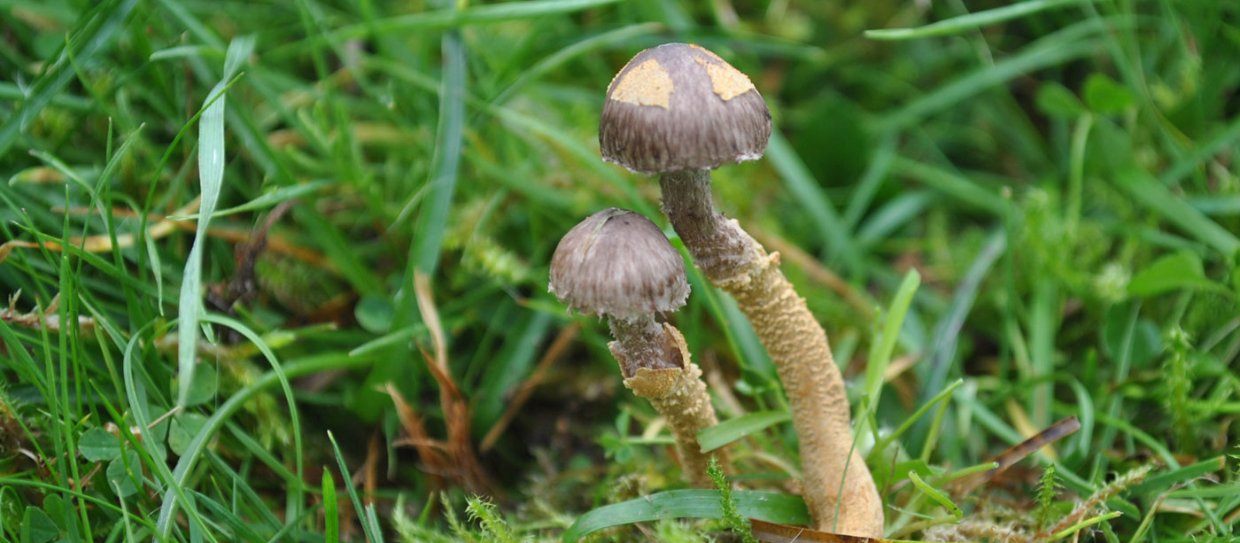 The Earthy Powdercap Mushroom was minding its own business, living out a perfectly good mushroom life in Clumber Park, a pleasant, woodsy spot in Nottinghamshire, England. But it was in danger. A rare fungus was taking over—until, like a sci-fi alien erupting from a human chest, the bodysnatching fungus burst from the mushroom's head.
These perfectly nice Powdercap mushrooms became victims of Squamanita paradoxa, the Powdercap Strangler, the Nottingham Post reports.
The Powdercap Strangler is a shadowy character. First discovered in 1948, in Oregon's Mount Hood National Forest, the Strangler is rarely seen. It rears its actually pretty ugly head in parts of the U.S., Canada, and Europe, but everywhere it's found, it's an unusual sight. In the U.K., it's only been found 23 times.
These particular Stranglers were found during a foraging expedition in the park, and identified by the British Mycological Association. The species was also seen in the U.K. in 2011.
The Powdercap is an orange mushroom, and even after the Strangler takes over, it retains an orange stem, to hold up its own grey head. As one mycologist puts it, the Strangler's "mushroom erupts in place of the host's mushroom."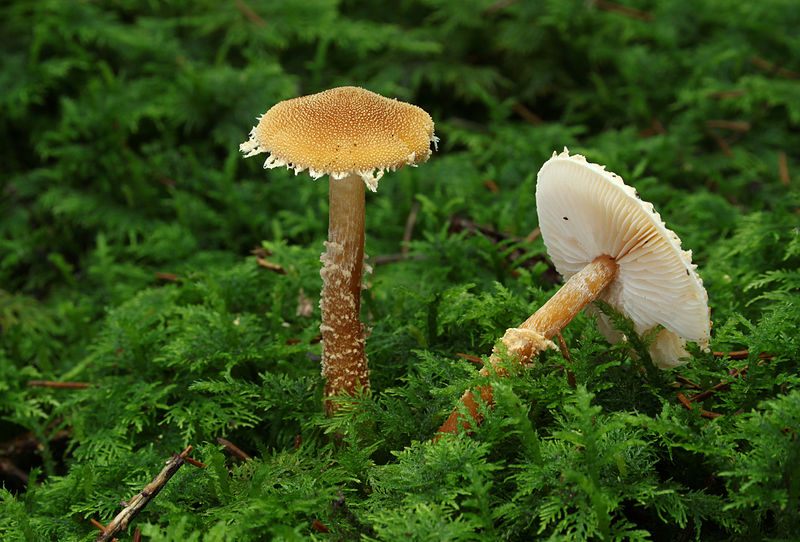 The Strangler is picky about its victims, though; it has "extreme host specificity," according to a 2010 study on this parasitic relationship. It's rare for fungi to be parasites, and the BBC reports that only 30 mushrooms in Europe exhibit this type of behavior. The Strangler and the Powdercap are actually closely related species, so it's possible that, despite what it looks like, this is a symbiotic relationship.
But that seems doubtful. Most living things, no matter what their persuasion, do not thrive by having their heads shoved off and another grown in its place.