For Sale: A Pink Temple to Temperance With a Dubious History of Debauchery
The rosy-hued house in Louisville, Kentucky, could be yours.
The Pink Palace, in the St. James–Belgravia Historic District of Old Louisville, is a bubblegum-colored, six-bedroom mansion, complete with a turret, elaborate decorative glass, and more fireplaces than you can shake a log at. It's up for auction through the Harritt Group until October 15, 2019—at press time, online bidding had reached $125,000—and whoever moves into the stately place will inherit a legacy of both virtue and alleged vice.
Local legend has it that the building began its life as a turn-of-the-century gentleman's club in the ritzy southern reaches of town, where a residential community was just beginning to sprout around the grounds that had been host to the Southern Exposition. In 2017, the Louisville Courier-Journal newspaper colorfully described the building, in its early days, as "a 19th-century Animal House for rich old white dudes who drank, played cards, bedded prostitutes, and complained incessantly about Grover Cleveland's apparent lack of moxie." By the first few decades of the 20th century, the newspaper continued, "the Woman's Christian Temperance Union took it over and painted it pink as a statement that the property was no longer a home to fun of any kind." Louisville-based author David Dominé elaborates on that tale in the book Old Louisville: Exuberant, Elegant, and Alive, writing that the rosy hue was "a defiant attempt to erase its sordid past and start anew."
But Jana Meyer, associate curator of collections at The Filson Historical Society in Louisville, wonders if the story about cigar-puffing, women-chasing men was little more than a swirling rumor. An old newspaper blurb about an 1891 building permit refers to the "St. James Court Casino," but Meyer says that if the structure ever did serve a stint as shady hangout spot, "it would have been real brief." By 1893, a married couple—George Avery and his wife, Kate, who was active in the Louisville Equal Rights Association, which campaigned for suffrage, among other causes—had moved in. Still, the "Casino" moniker stuck around: An 1893 dispatch from the Courier-Journal reported that "Mr. and Mrs. George Avery are now occupying their new residence, the Casino, out in St. James Court." A few years later, another couple put down roots in the home. Tales of liquor-soaked, debauched nights, Meyer says, "might be more of an urban legend than anything else."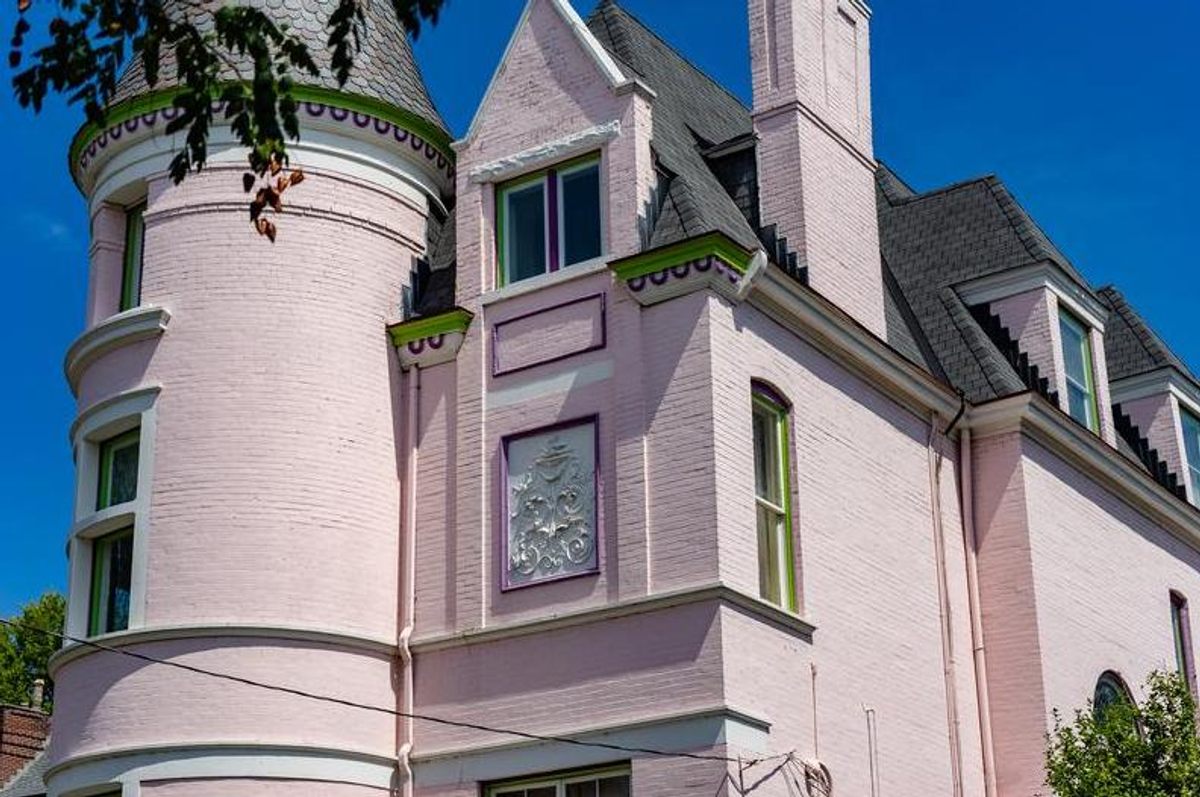 According to local news reports, the Woman's Christian Temperance Union (WCTU) moved in sometime in the first few decades of the 20th century. Founded in 1874, the national WCTU had a myriad of missions, from promoting temperance to pushing against unemployment and child abuse to agitating for better education and cleaner water. (Across the South, WCTU chapters were often racially segregated.) Representatives for the organization, which still exists today, did not respond to a request for comment.
In Kentucky, the WCTU held meetings, masses, and elections in all sorts of spaces, from churches and school auditoriums to public libraries and private homes, but the group also had a habit of setting up shop in buildings of their own. This made sense, given the limited political power that women could flex at the time. "If you think of the WCTU as a group of women organizing for social change, you can see why they'd want a building where they could have a business office, hold meetings, and host speakers," says Alice Campbell, the digital outreach and special projects librarian at Virginia Commonwealth University, who has researched the history of social reform and welfare movements in America. The WCTU wasn't alone in its property ambitions, Campbell adds: "Equal Suffrage League/Woman Suffrage groups are known to have purchased buildings to serve as their headquarters. There's a Woman's National Democratic Club in Washington, D.C. that's been in the same building since 1927!"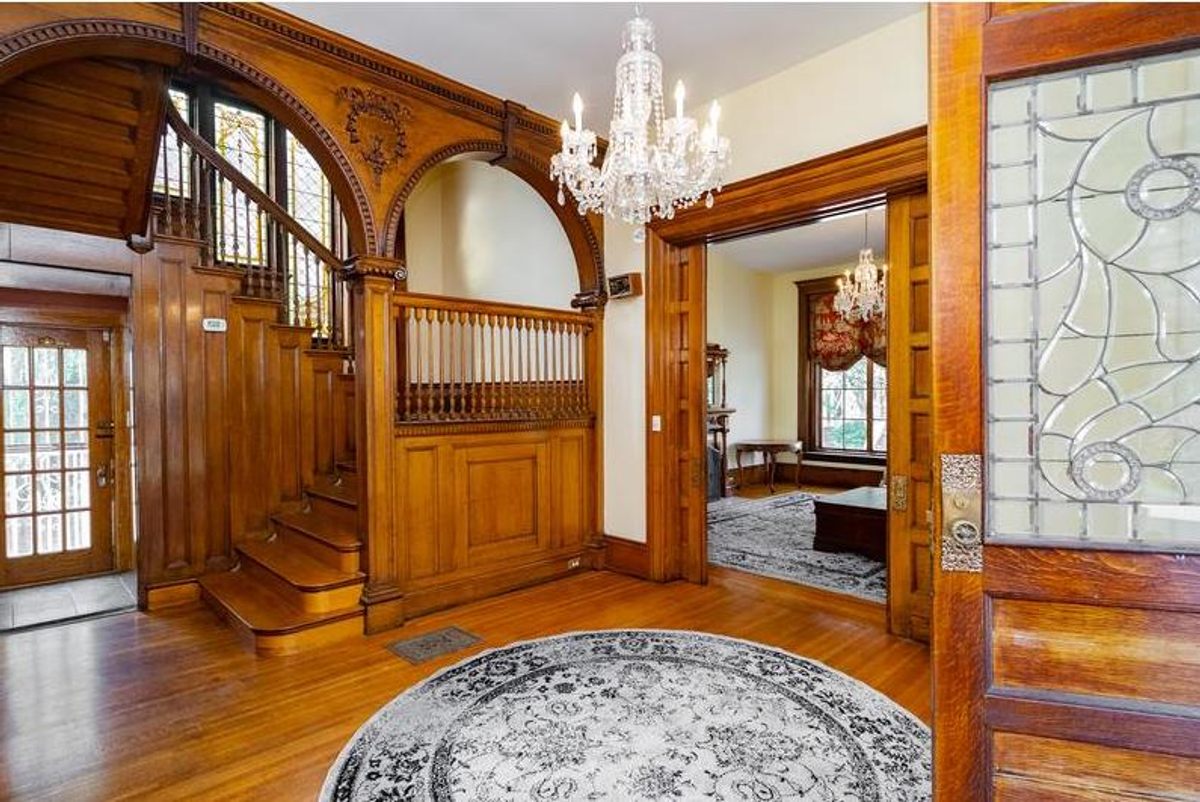 Beyond allocating meeting space to huddle up about their own projects, the WCTU commonly owned buildings "to provide rental space for other nonprofit groups with which they were allied, or to provide ongoing income," explains William Rorabaugh, an emeritus historian at the University of Washington who studies alcohol consumption and the temperance movement. These buildings were sometimes bought or donated, and sometimes purpose-built. When Frances Willard, the first national president of the WCTU, commissioned a skyscraper in Chicago, known as the Woman's Temple, "the office rents paid for a lot of the expenses of the national organization," Rorabaugh says.
The future residents of the Pink Palace will live alongside the ghosts of historic fact, and perhaps a bit of fiction, too. And, hey, even if the sordid soirees of the past are apocryphal, it's not too late to pop a cork and toast to a more boisterous future.