A Woodpecker Has Been Attacking Car Mirrors in Snellville, Georgia
"Son of a biscuit," one victim responded.
The town of Snellville, Georgia, has lately been suffering a small and specific crime wave: someone has been shattering the side mirrors of people's cars.
After about two dozen people reported damage, police sent extra patrols out to the neighborhood. But the real culprit was soon revealed: it was a hyped-up pileated woodpecker, attacking mirrors because he thought his reflections were rival birds.
In one of the greatest news reports this author has been fortunate enough to come across, Channel 2 Action News's Steve Gehlbach got out on the scene and talked to a couple of victims.
One of them, John Hancock, had blamed the dings all over his wife's car on neighborhood kids with BB guns. He seemed charmed by the real culprit, calling him "a beautiful bird."
Another, Kevin Morrisey, found the side mirror of his Explorer smashed. His responses, he recalls, included "son of a biscuit" and, when the vandal was unmasked, "my God, I got taken in by a woodpecker."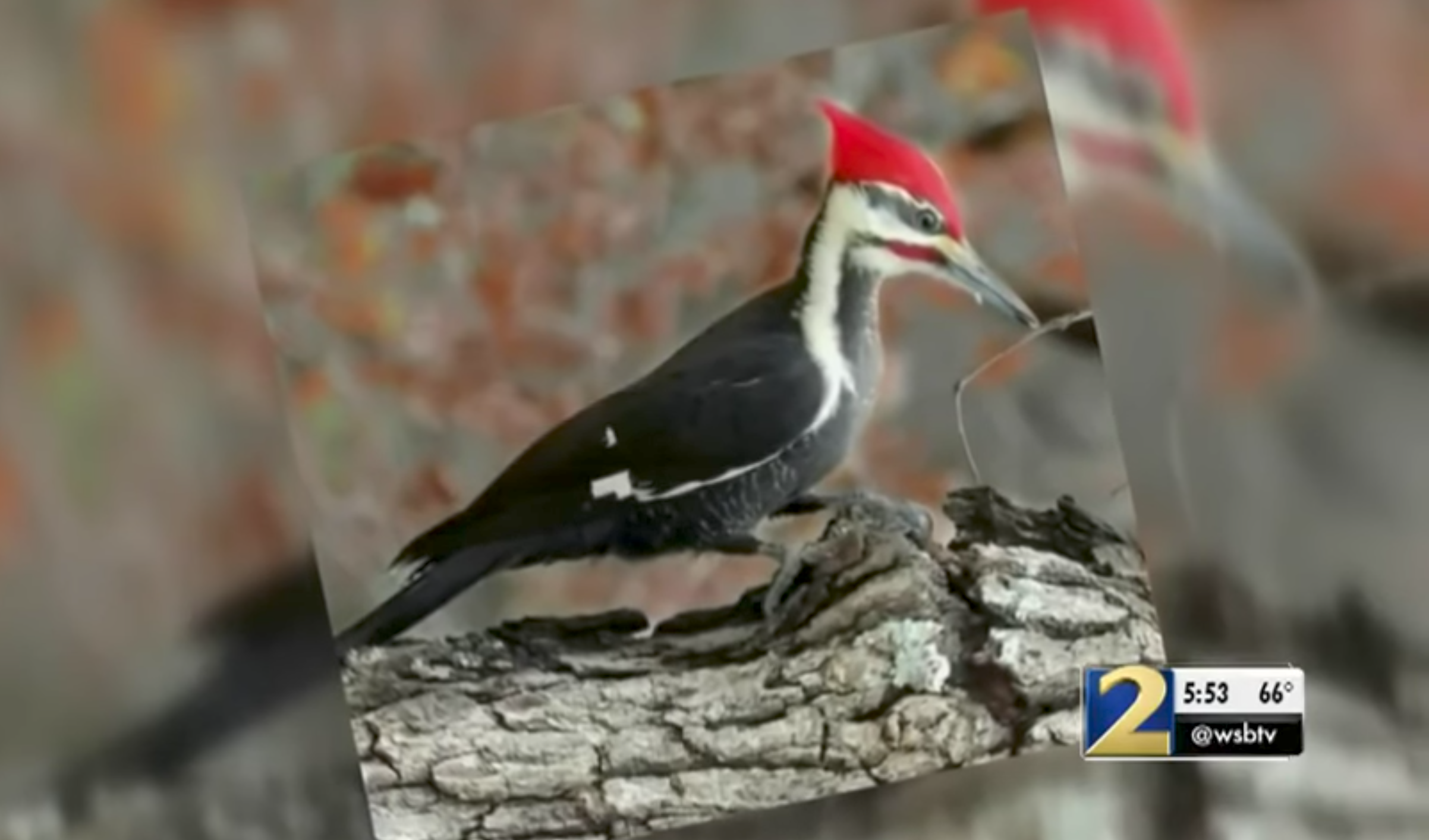 As Gehlbach points out, the pileated woodpecker is a federally protected species under the U.S. Migratory Bird Act, so legally, no vengeance may be wrought. Instead, community members have been wrapping their side mirrors in plastic bags, so that they look less like other woodpeckers and more like boring objects. (As mentioned earlier, they have also been complimenting the bird.)
But if the woodpecker wants to keep hanging out in Snellville anyway, who can blame him? The people there seem great.
Every day, we track down a fleeting wonder—something amazing that's only happening right now. Have a tip for us? Tell us about it! Send your temporary miracles to cara@atlasobscura.com.